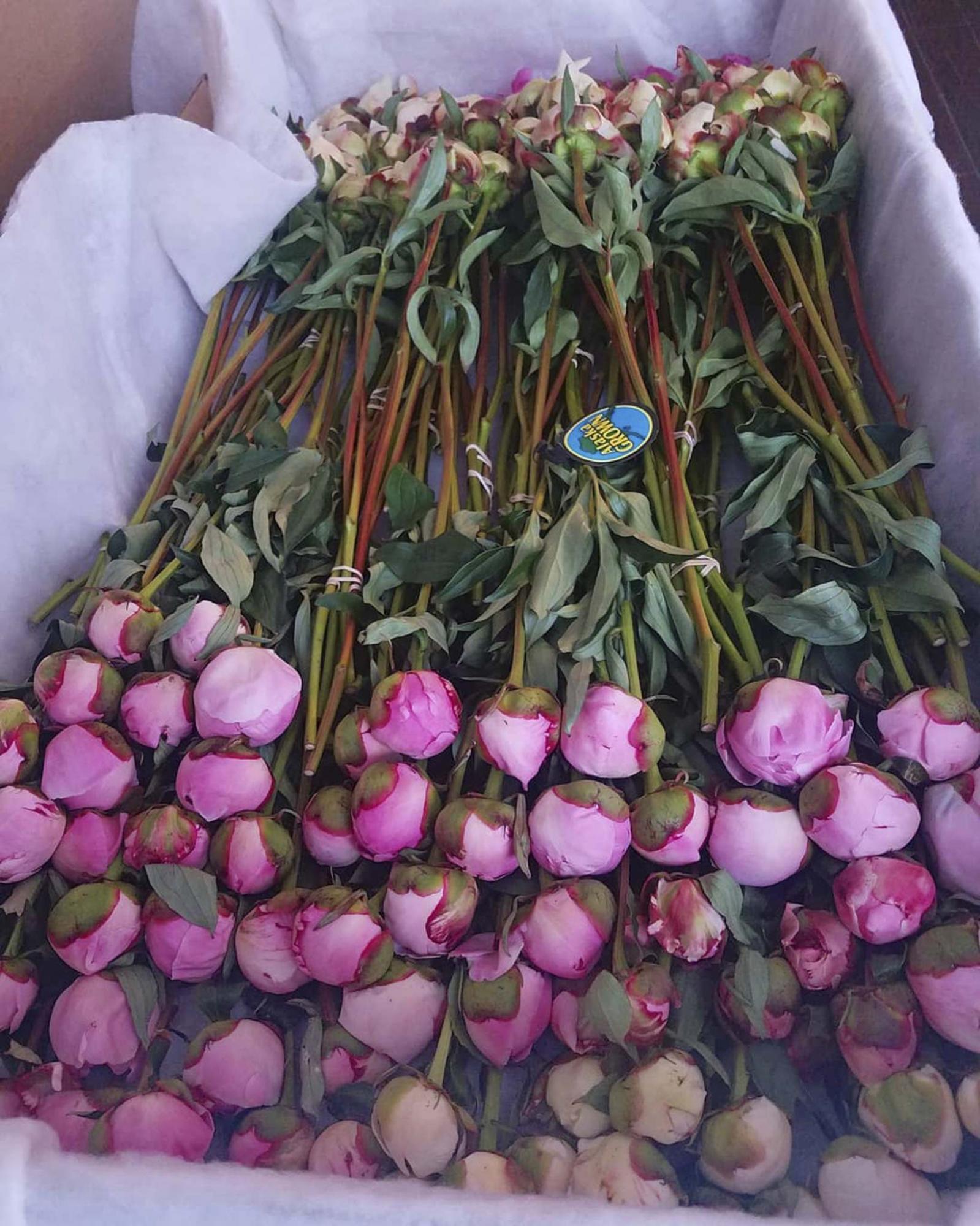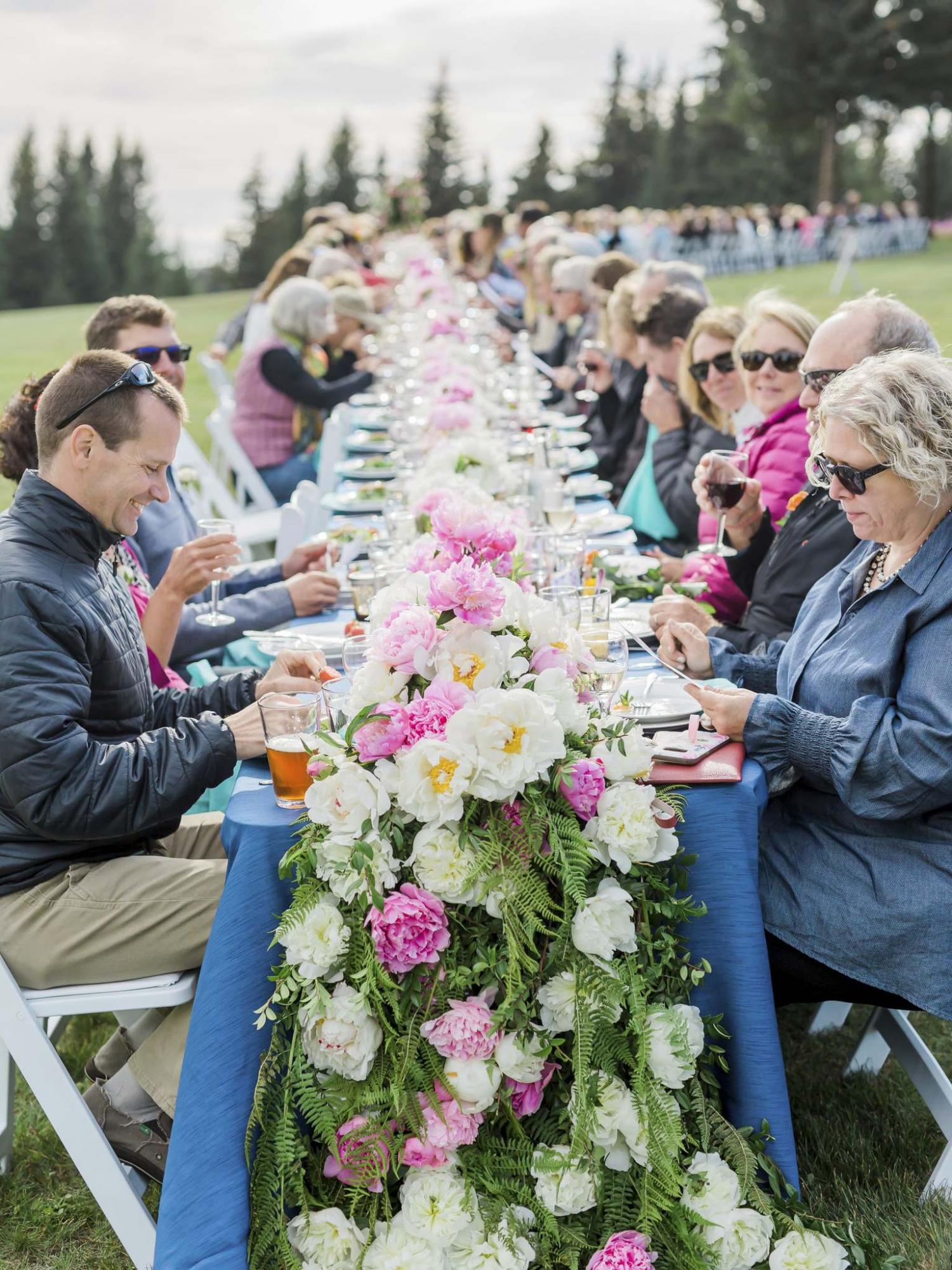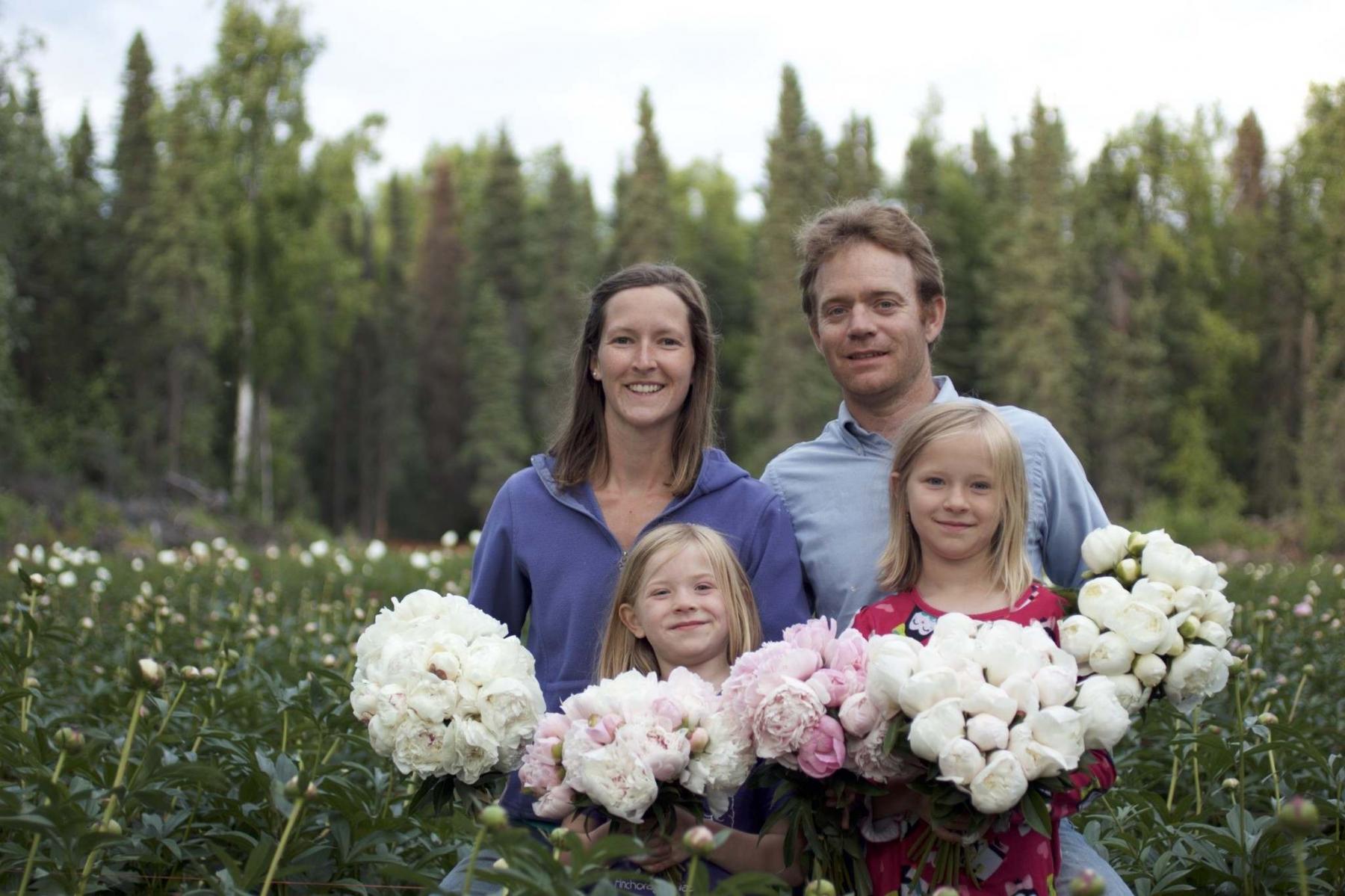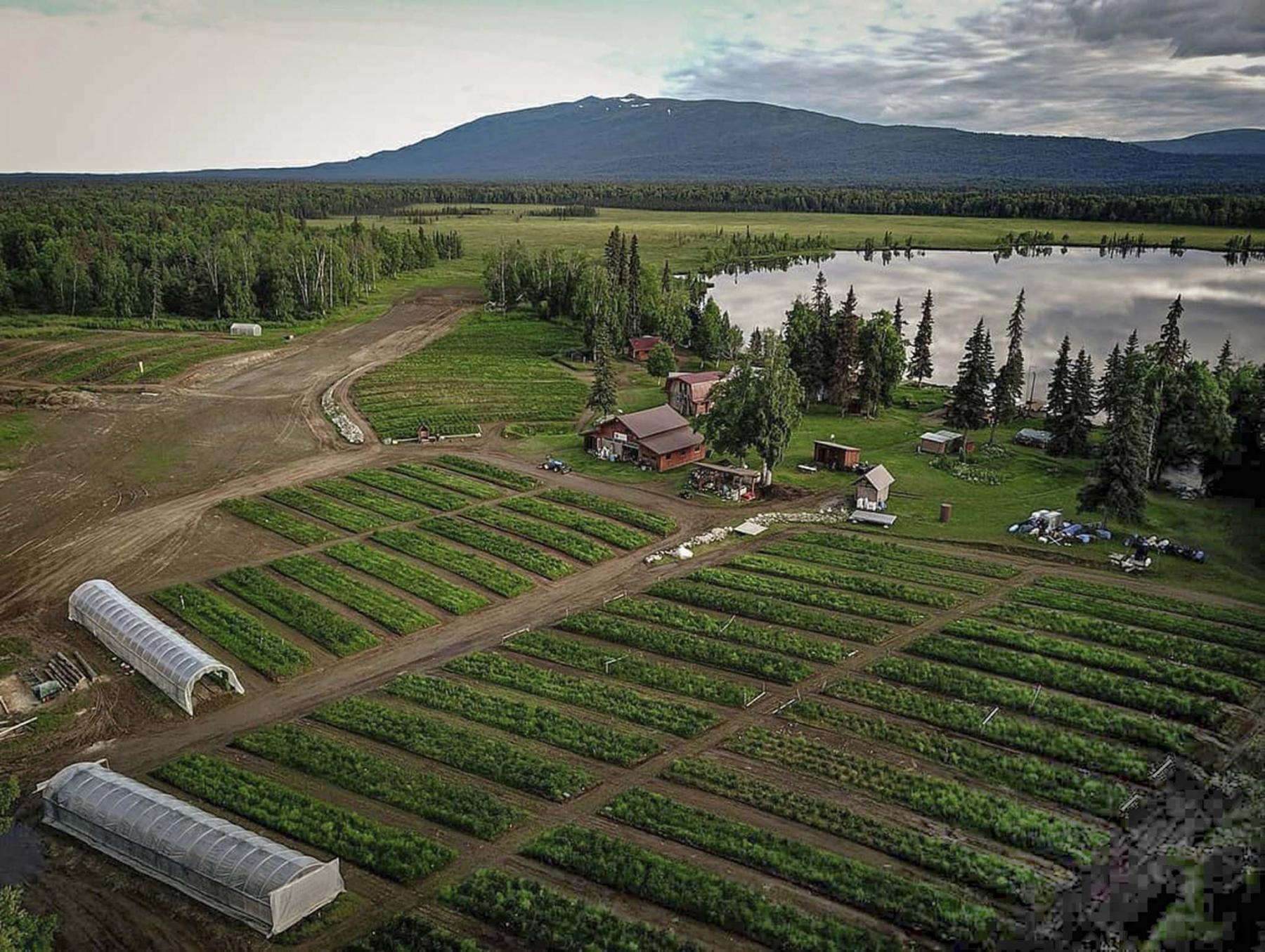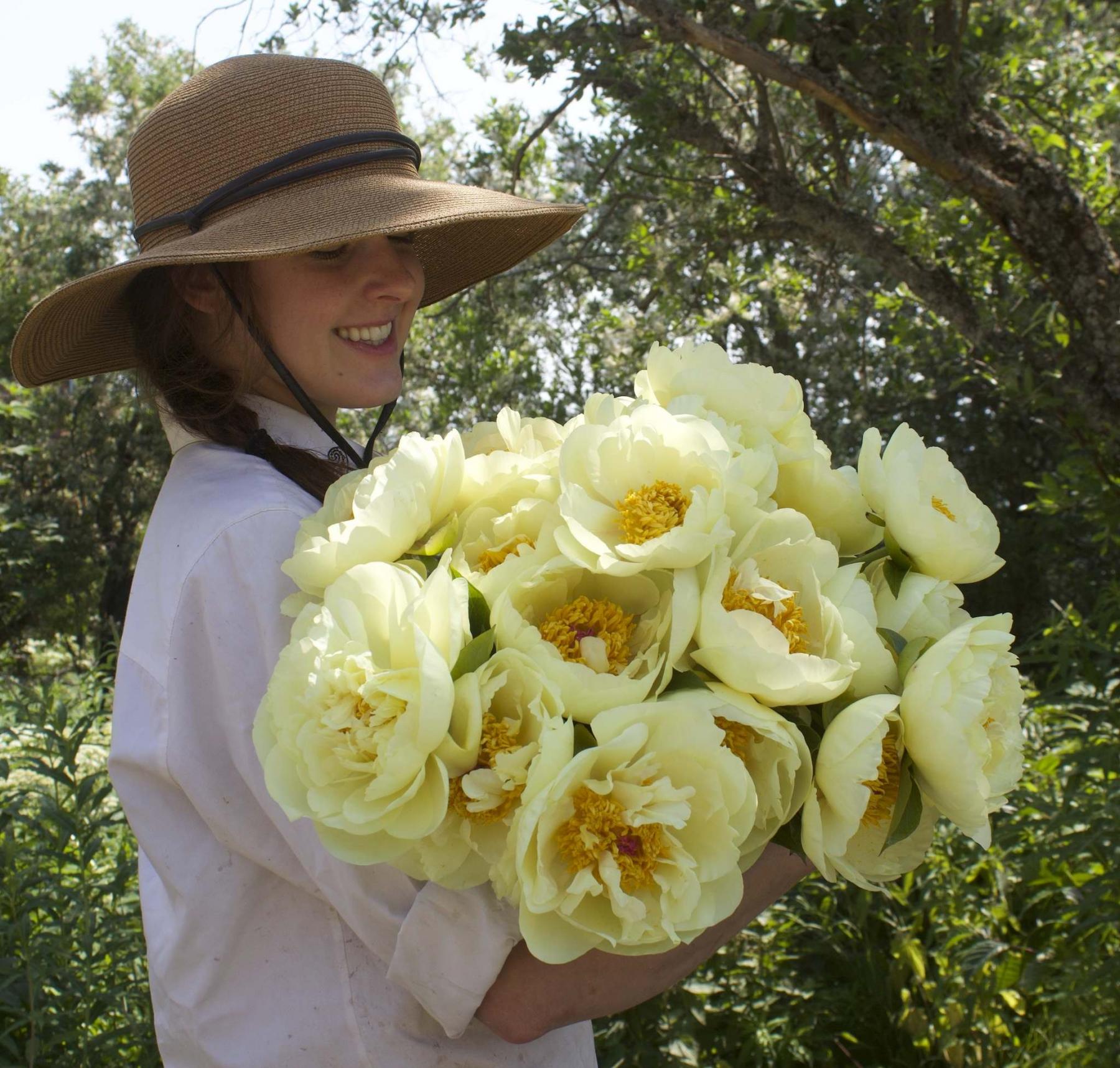 Peonies are a huge agricultural crop for Alaska — industry experts predict that in five years, 1.5 million stems will be available for export internationally. As Alaska's cut-flower exports continue to increase year over year, with sales to countries around the world, Canada has become the next frontier for Alaska's peony growers.
Earlier this month, I travelled to Alaska with representatives from Canadian businesses as part of the very first agricultural trade mission hosted by the Alaska Division of Agriculture, utilizing a market access program through the Western United States Agricultural Trade Association.
The Canadian buyers included Family Flowers (Ontario), the Floral Fixx and Beyond Flowers (Manitoba), Mainland Floral Distributors and Hunters Garden Centre & Flower Shop (British Columbia), as well as representatives from Save-on-Foods. It was a chance to view first-hand Alaska's thriving peony industry, as well as to share ideas and explore new opportunities. Alaska's peony farmers have their eyes set on the future. Indeed, their determination and passion to succeed is poised to propel Alaska's peony industry to new heights.
At 60 degrees north latitude, Alaska enjoys long summer days — close to 22 hours — which provide peony growers with a distinct advantage. Not only are the blooms larger and have exceptional colour and vase life, but in an average year, peonies from Alaska are available from July 1 to mid-September. The extended season allows Alaska's fresh-cut peony stems to take centre stage when peonies from floriculture markets from other parts of the world such as Chile, New Zealand, France, Israel and the Netherlands are not available.
There are infinite varieties of peonies that are grown in Alaska. I was captivated by Nick Shaylor peony and Lemon Chiffon.
Alaska's peony farmers harvest the flowers at the bud stage and ship freshly cut peonies overnight to destinations in North America. The flowers can also be stored in coolers for several weeks and then hand-packed and shipped in pristine condition directly to florists whose clients are planning events in September and October. The Aug. 19 edition of FloralDaily, a publication designed for the global floriculture industry, reports that the wedding season in the Northern Hemisphere has begun to shift in the past three to four years from summer to fall. For the farmer florists in Alaska, the timing couldn't be better.
Our first stop was in Homer, a picturesque city located on the Kenai Peninsula. Joslyn Peonies, a flower farm in Homer, hosted the American Grown Field to Vase dinner tour on Aug. 3, an event that attracted peony growers, designers and buyers from across North America, as well as state officials. The event featured a floral design workshop with Christi Lopez. The next day, many of the out-of-town peony growers joined the Canadian group on the peony farm tours.
Johanna Herron is the market services manager for the Division of Agriculture, Alaska Department of Natural Resources. Herron says that the Alaska peony industry has gone from zero to 100 in the time since Dr. Patricia Holloway, horticulturist at University of Alaska Fairbanks (UAF), planted the first experimental peony field at UAF's Georgeson Botanical Garden in 2001. Rita Jo Shoultz was one of the first to agree in 2004 to experiment with growing peonies on her 27-acre farm near Homer. Shoultz has lived in Homer for more than 50 years. Today, she is the managing partner at Alaska Perfect Peony and grows 15,000 peonies in her fields overlooking Kachemak Bay.
Shoultz is a powerhouse. Alaska's fast-growing peony industry has been fuelled by the innovation and productivity of first-generation peony farmers like Shoultz. She mentors many of the peony farmers in and around Homer and was instrumental in having Homer declared the City of Peonies two years ago. She has travelled to New Zealand and the Netherlands to learn about the cut flower industry in those countries and visited Malaysia, Indonesia, Canada and the U.K., as well as other countries to promote Alaska-grown peonies. She has fine-tuned every aspect of her highly efficient operation, which includes three state-of-the-art commercial coolers. Now Shoultz is working on building a better flower box and has sent a prototype to Washington State University for further study.
Alaska's singularly beautiful, but also rugged and remote, landscape is not for the faint of heart. There are close to 200 peony growers, whose operations spread across three unique growing regions. Only those with a sense of adventure need apply to be peony farmers. On the shortest day of the year, Dec. 21, total daylight in Fairbanks, for example, is a mere three hour 42 minutes. Think remoteness might be a stumbling block to growing peonies? The rapidly growing operation at EagleSong Family Peony Farm in Fairbanks quickly dispels that myth. So unique and successful is Mike and Paula Williams's story, that they have been part of several episodes of the Building Alaska TV series. This month, their farm was featured on Indie Alaska by PBS Digital Studios.
The Williams grow peonies in the Alaska bush. EagleSong is completely off the road system: no zip code, street lights or roads. It is the most remote peony farm in the U.S. The Williams began growing peonies in 2009 on five of their 38 acres. They produce 70,000 cut-flower peony stems annually, all of which are purchased by buyers. With no roads, they are 40 air miles from Anchorage International Airport, where their packhouse operations are located. Williams is retired from the military, where he spent his career working in logistics. He has built an airstrip on his farm and orders are flown out daily.
In comparison to large operations such as EagleSong and Alaska Perfect Peony, there are also peony farms that constitute much smaller-scale agriculture, but don't tell that to any of these ambitious farmer florists. Even the smallest of farms are producing thousands of peony cut-flower stems. Member-owned and operated peony co-operatives comprise numerous small family farms and provide a unified voice in the specialty cut flower market. Allison Gaylord and Ina Jones, of Alaska Beauty Peony Cooperative, say that it is really important for their member farms to support one another.
"The season is intense," says Gaylord, who added that tens of thousands of stems were processed in their packhouse this summer in the space of three weeks. They plan to build a larger packhouse and are buying property near Anchorage International Airport to enhance their access.
Alaska's peony growers, large and small, are keen to make their farms more productive, figure out ways they can improve, leverage what they learn and find solutions to logistics. Their efforts are supported by people from all across the state. Researchers, soil scientists and biologists work closely with peony farmers to ensure the cleanest and most productive growing environments. Alaska Grown is a registered trademark and the name is synonymous with a quality product.
"Our friendly neighbours in Canada are No. 1 for us," Herron says. Alaska Grown peonies are making inroads into Canada, but the biggest challenge is in the area of distribution. Would you like to be able to buy Alaska Grown peonies at your local florist? Ask for them by name.
colleenizacharias@gmail.com