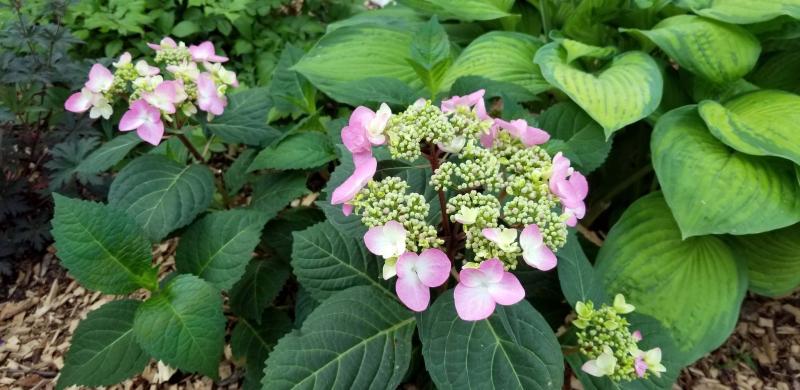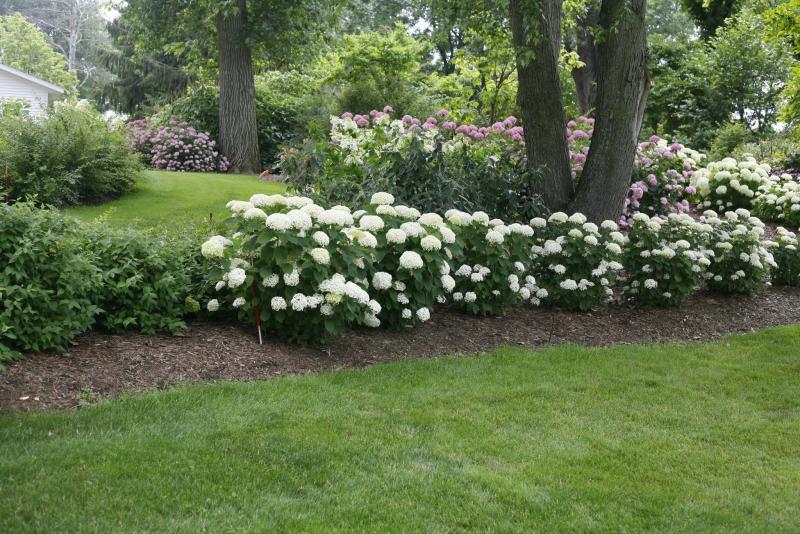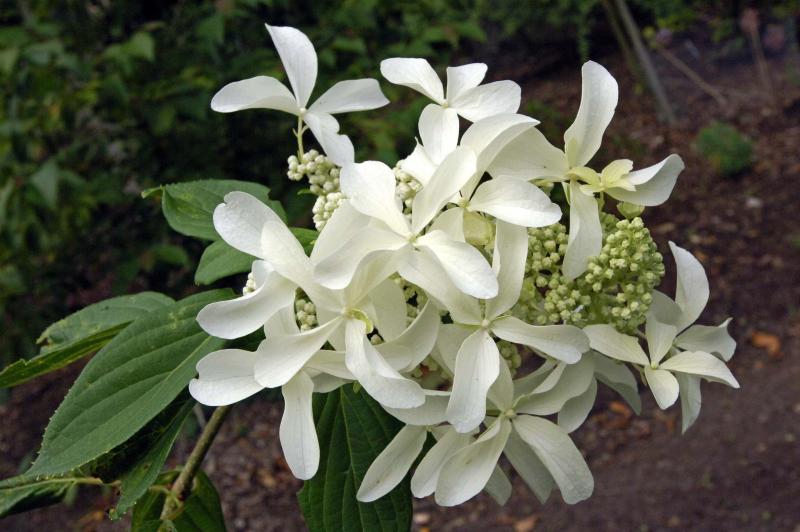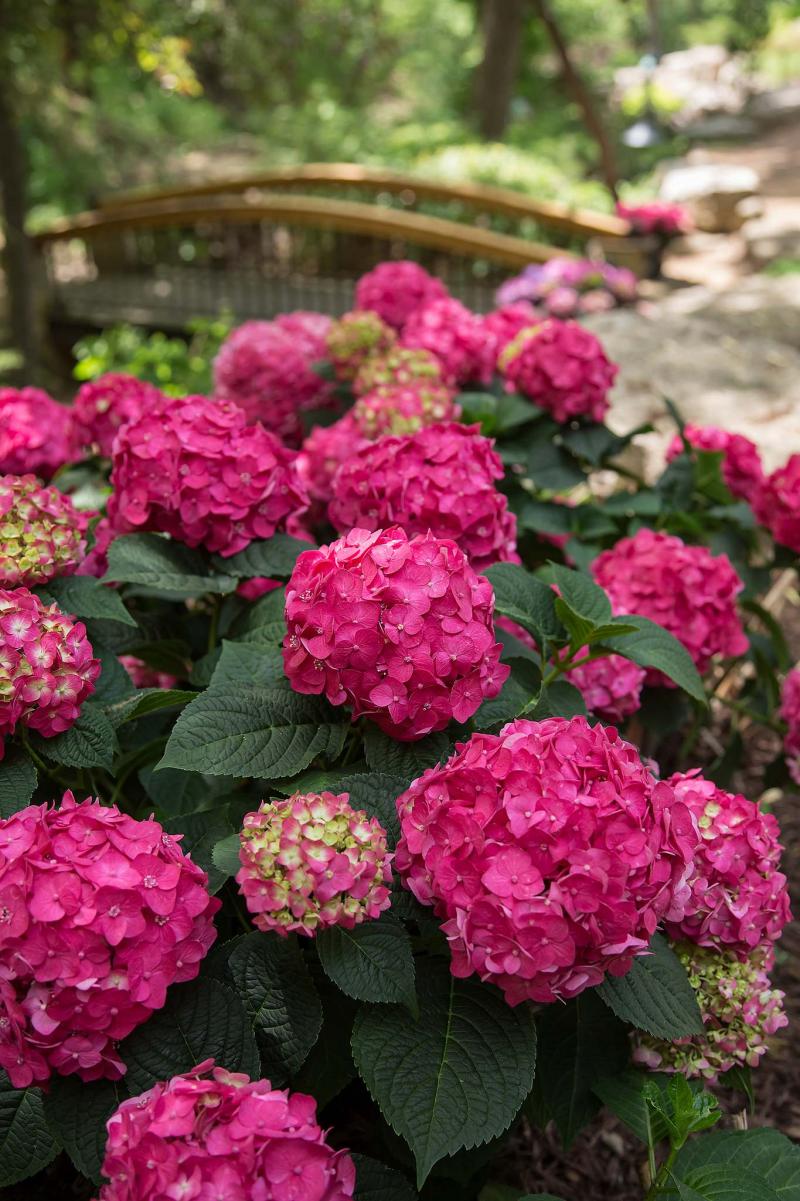 Gardeners are purchasing hydrangeas like never before, yet it's a diverse species that can also raise some questions.
John Leperre, outdoor sales manager at Shelmerdine Garden Center, says that his customers want to know how to prune their hydrangeas. Carla Hrycyna, co-owner of St. Mary's Nursery and Garden Centre, says that the most-asked question that she encounters is whether hydrangeas are sun tolerant or mostly shade lovers. Susan Jensen Stubbe, co-owner of Jensen's Nursery and Garden Centre, says her customers frequently ask about the hydrangea's watering needs.
The two most common questions about the hydrangea that I am asked by Free Press readers are, which hydrangea should I buy and why is my hydrangea not blooming?
With the flurry of new and recent hydrangea introductions, choosing a variety is not as simple as it once was just a few years ago. Is one species or one cultivar better than another or easier to grow? There are differences, to be sure.
There are three main species of hydrangea to choose from for our climate: paniculata, arborescens and macrophylla. The paniculata — or panicle hydrangea — offers the home gardener the greatest number of varieties, although this past year has seen numerous new introductions of arborescens hydrangea on the market. The macrophylla hydrangea is the most popular species in North America but there are only a few varieties available locally, almost all of which belong to the Endless Summers series.
Twenty years ago, Stubbe says, there were only two types of hydrangea sold at Jensen's: Annabelle, a renowned arborescens hydrangea that remains one of the top-selling hydrangea varieties in North America today, and Pee Gee, a creamy paniculata hydrangea whose popularity has been eclipsed by trendier newcomers with more fulsome blooms, colour transition and compact size.
How to account for Annabelle's continued success for more than half a century? After all, its stems need support to hold up the massive, floriferous creamy blooms that are reliably produced and the large heart-shaped leaves are on the thin side. Annabelle continues to enjoy success because there is no other shade-loving hydrangea variety that can rival its showy display.
Stubbe says that the number 1 selling hydrangea at Jensen's is Incrediball, a medium-size (1.25 metre) arborescens variety that boasts enormous blush-pink blooms on sturdy stems. While arborescens and macrophylla hydrangeas are both referred to as mopheads, the two species are distinctly different and this is important to note in order to have realistic expectations for how the plant presents and performs.
Hydrangea arborescens bloom on new wood, which means that buds are formed on new growth in the current growing season. Prune in late fall or early spring. The heart-shaped leaves are thin and somewhat downward-facing. The flower head — called the inflorescence — is composed of numerous florets. In the example of this year's new compact Invincibelle arborescens introductions — Mini Mauvette, Limetta and Wee White — the inflorescences of each consist of dainty, small four-petalled florets. Leperre says they are flying off the shelves at Shelmerdine.
In comparison, the macrophylla hydrangea, more commonly known as bigleaf, blooms on both new wood and old wood. This can get a bit tricky as it means that the buds for next year's blooms are formed in the previous year and, therefore, pruning must be done once blooms begin to fade but not after the end of August or the result will be a lack of blooms on the old wood in the following year.
The best-known macrophylla sold locally is the Endless Summer series (Original, Blushing Bride, Twist-and-Shout and Bloomstruck), which was developed exclusively for northern gardeners. Hardy to zone 4, all of these varieties, apart from Twist-and-Shout, feature dense mopheads consisting of prominent four-petalled florets. Bigleaf hydrangea has, well, big leaves. Sturdy, with slightly serrated edges, the attractive foliage is as much a part of the overall look of this hydrangea series as is the bloom.
Twist-and-Shout is a specimen macrophylla with its distinctive lacecap bloom comprised of an outer ring of sterile flowers and tiny, inner fertile flowers. First introduced about nine years ago, this particular variety seemed to disappear from local garden centres for several years but is once again available.
In early spring, to be frank, Endless Summer macrophylla quite often appears to all intents and purposes as if it was dead. Alarmingly, this condition persists sometimes as late as the first week in June, when miraculously, pristine new growth pushes up from the ground. In no time, the macrophylla quickly grows to its mature size (about 65 centimetres) and blooms reliably, providing you didn't prune it in fall or spring and it is situated in a location where it is protected from the afternoon sun.
Endless Summer enthusiasts will see the introduction in 2019 of the fifth variety in the series, Summer Crush, which boasts raspberry red blooms, dark green foliage and built-in wilt resistance.
Not to be undone, Hydrangea paniculata offers a wide range of varieties in different sizes and colour transitions, including deep pink and raspberry red. Requiring little to no pruning, many paniculata varieties are tolerant of full to part sun. Vanilla Strawberry, for example, which has pink and cream cotton-candy coloured panicles that transition to red in cooler temperatures, thrives in its full sun location in a garden bed adjacent to the front entrance of St. Mary's Nursery. Hrycyna is also carrying Fire Light this year, a reliably cold-hardy paniculata hydrangea with creamy-white blooms that age to a vivid red.
This year, Lacoste is carrying Great Star, a one-of-a-kind, easy-care paniculata hydrangea with fragrant, creamy white star-shaped blooms. Substantial in size, Great Star matures to about 11/2 metres.
So what does an expanding diversity of hydrangea varieties mean in terms of growing the different types successfully? Start by keeping the plant tag. It contains vital information such as the species name, which is key to understanding the specific needs of a particular variety. If predictions for a hot, dry summer prove true, avoid water stress caused by either underwatering or overwatering. Excessively dry conditions can result in failure to bloom, if not this summer, then surely next year. Watering too frequently can result in root rot. A layer of mulch such as shredded leaves or wood chips makes an immense difference in conserving moisture.
Hydrangeas are largely untroubled by pests or disease. However, circular brown leaf spots are a sign of a fungal leaf disease called Cercospora typically caused by overhead watering. It's always wise to routinely monitor your plants. Remove infected leaves at the first sign of disease and avoid overhead irrigation or at least, ensure that you water only in the morning so leaves have a chance to dry.
Hydrangeas are heavy feeders, especially once they are actively blooming. I use an organic fertilizer in the spring followed by an application in mid-June and again in mid-July of water-soluble Nurseryland Power Bloom 10-40-25, which is available at Lacoste.
Rabbits and voles chew indiscriminately on the stems and branches of hydrangeas during winter. Even though above-ground portions may die as a result, often the hydrangea starts growing up from the root in spring. Be patient!
colleenizacharias@gmail.com