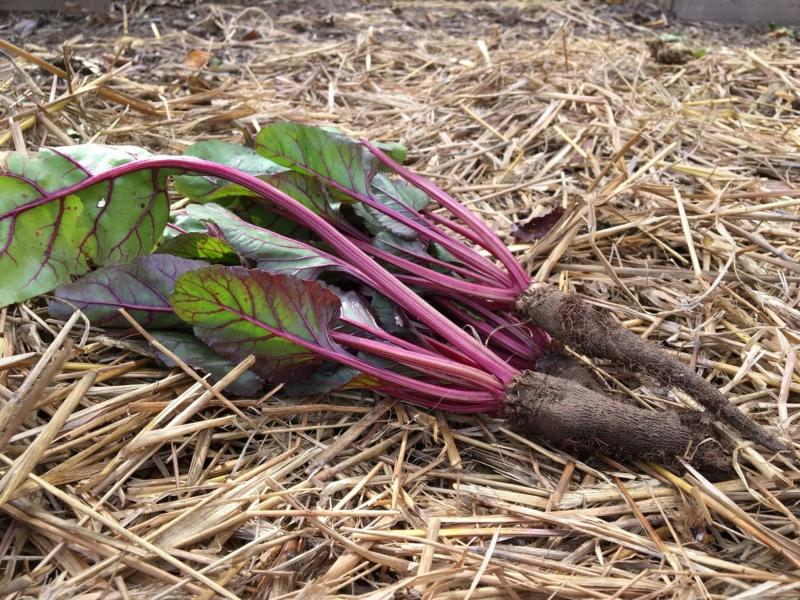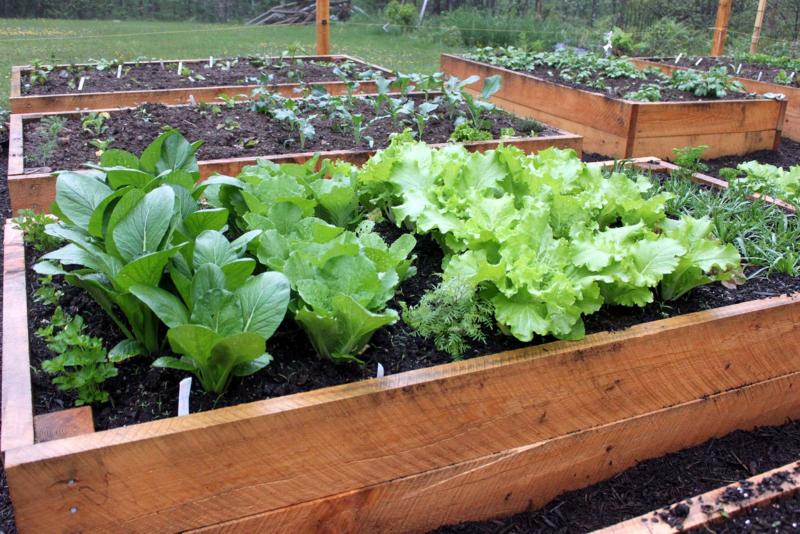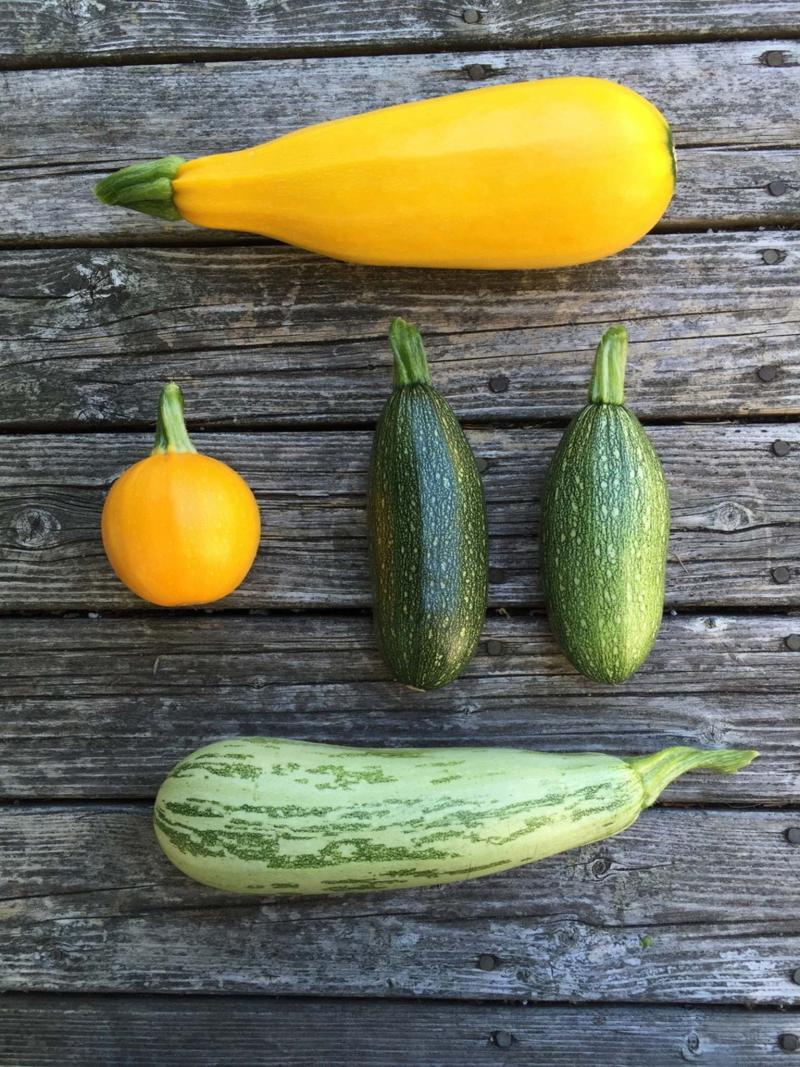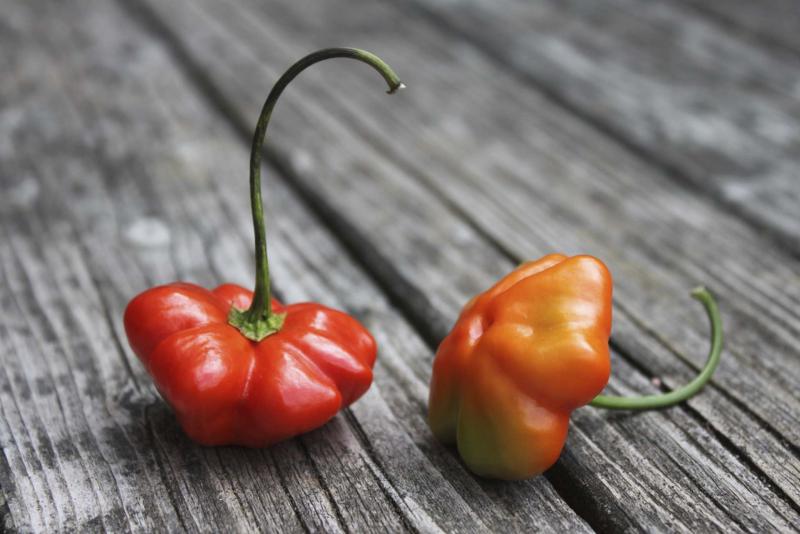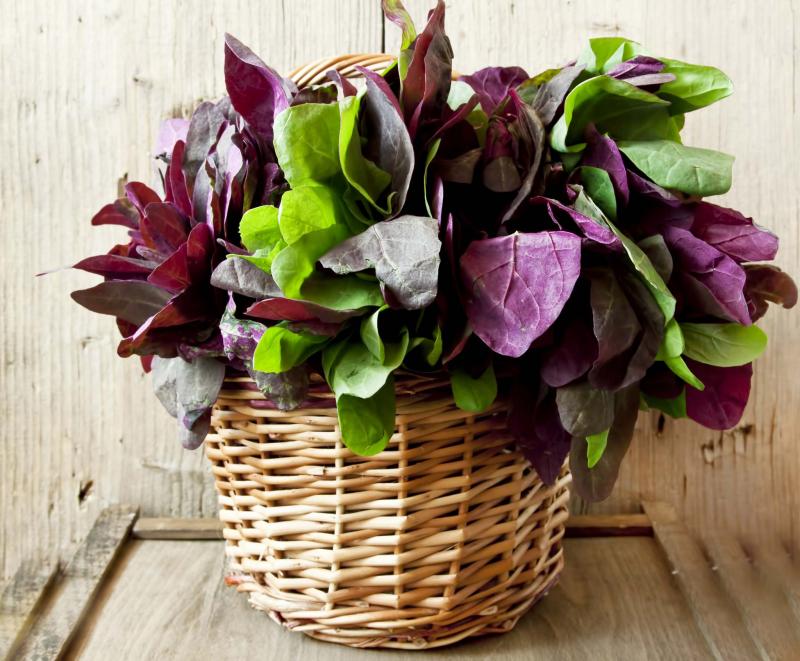 Breakfast at Niki Jabbour's house starts with man'ouche, a homemade Lebanese flatbread topped with za'atar — an eastern Mediterranean spice blend of dried Syrian oregano, toasted sesame seeds, sumac and salt that is tossed in olive oil, spread over the unbaked dough, then baked in the oven.
Syrian oregano is Jabbour's oregano of choice and she grows enough to make large batches of za'atar for use in many of her family's Lebanese recipes. Easy to grow, Jabbour sows the seed for Syrian oregano indoors eight to 10 weeks before the last frost. Once temperatures outdoors have warmed, she moves the aromatic, silvery-green seedlings to a sunny location in her raised pots. Syrian oregano is also well-suited to growing in patio pots.
Jabbour is the award-winning author of The Year-Round Vegetable Gardener and Groundbreaking Food Gardens. Her newest book, Niki Jabbour's Veggie Garden Remix: 224 New Plants to Shake Up Your Garden and Add Variety, Flavor, and Fun (Storey Publishing, 2018), is a delicious compilation of international veggies and herbs grown in Jabbour's raised-bed garden in Halifax.
Jabbour has always loved her veggies, but admits that her typical North American diet contained few surprises until about a decade ago when she began experimenting with growing the seeds for different types of tomatoes, cucumbers, chickpeas and greens to share with her mother-in-law, who grew up in a small village in the mountains of Lebanon before immigrating to Canada in the 1980s.
Jabbour, speaking from her home in Halifax, says that soon she was spurred on to try growing exotic edibles from around the world. With each new success, the seeds were sown to write a book about her experiences. The result is a beautifully illustrated food lover's guide to successfully growing a range of uncommon food plants, with detailed advice on when and how often to harvest, as well as delicious cooking tips.
Jabbour redesigned her garden two years ago, switching from garden beds to raised beds exclusively. "It really helped boost my success," she says.
"The soil warms up earlier and drains really well. I'm better able to ensure the best soil environment, plus I'm not walking on the soil anymore so it's not compacted."
The raised beds are built from cedar and measure 1.2 metres by 2.4 metres and 1.2 metres by three metres.
"There are 20 in all," she says, "but there is never enough space for everything I want to grow!"
This year Jabbour plans to add a four-metre-by-six-metre polytunnel so that she can experiment with growing a wider range of crops that require a longer growing season. She is also going to plant crops later in the season for harvesting in winter.
Jabbour loves to pick garden-fresh greens every day of the summer and has tested numerous different varieties in her garden in the quest to find ones that won't bolt during the hottest days of the season. Orach is a citrusy-flavoured spinach cousin that originates in Europe and western Asia. There are varieties with multicoloured leaves in red, carmine, chartreuse, green, gold and purple that offer subtle differences in taste. The red leaves, she says, have the most zing, while the green leaves taste mild and the gold leaves have a sweet flavour.
To resist bolting, Jabbour recommends growing orach in soil that has been amended with compost or aged manure. Harvest the young plants for salad or cook it as you would spinach.
Jabbour plans to grow Komatsuna again this year. A fast-growing Asian green with large, deep green leaves, it is a member of the turnip family but tastes like cabbage with overtones of mustard. "It's fantastic when picked young," Jabbour says, "or let the plants mature and use the large leaves for wraps or cabbage rolls." A steady supply of moisture ensures the best flavour and quality.
Jabbour is also a huge fan of Tokyo Bekana, which is a loose-headed Chinese cabbage that looks and tastes like leaf lettuce.
"The plants can grow up to 30 centimetres across," Jabbour says. The crinkly, lime-green leaves have a mild lettuce-like flavour with a nice crunch.
Uncommon hot pepper varieties described in the book include Chinese Five Color, Brazilian Starfish and Cornito Giallo. The small, gorgeous fruits of Chinese Five Color are no more than 21/2 to 5 cm long, but pack a punch, Jabbour says. "Each of the purple, cream, yellow, orange or red fruits are extremely hot, with the purple fruits the least mature and having less heat than the red fruits," she says.
Brazilian Starfish pepper steals the show. The miniature fruits are flattened and scalloped and have shapely, curved stems. They start out bright green, eventually ripening to a bright lipstick red. "Brazilian Starfish is a hot pepper superstar," Jabbour says. "Plant it in a pot or in a sunny spot in the garden and support the tall plants with a tomato cage."
It can take Brazilian Starfish up to 90 days to mature, Jabbour says. "When I grow it in a pot, I bring it indoors if the autumn weather turns cold before harvesting."
Cornito Giallo is a 2016 All-America Selections variety. Jabbour was thrilled with the productivity of this 12-cm-long bullhorn shaped pepper, as well as its sweet and fruity flavour. "The fruits start off green, then ripen to bright golden-yellow and are perfect for garden beds or patio pots," she says.
The National Garden Bureau has declared 2018 the Year of the Beet. Jabbour always grows beets in her garden and loves to roast or boil them, using the sweet chunks in mixed salads. She has grown an ancient beet variety, Red Crapaudine, for its rustic flavour. The red-veined foliage is striking. I won't say the irregular roots are pretty or even appetizing to look at, but appearances are deceiving. Jabbour says the roots are never woody or stringy. She roasts them whole and then slides the outer skin off the deep red flesh.
Golden or white-fleshed beet varieties such as Touchstone Gold, Albino and Yellow Cylindrical won't cause stains and have a pleasing, mild flavour, Jabbour says. Touchstone Gold is 55 days to maturity with tasty tops. "Albino is a round-rooted heirloom with creamy white skin and flesh," she says, "and a mild sweet flavour." Yellow Cylindrical has oblong roots that will grow 25 cm or more long but are best, she says, when picked young.
Numerous squash varieties are described in Veggie Garden Remix, from miniature winter squash to unusual Japanese varieties, French and Italian heirlooms, as well as traditional varieties. Jabbour digs in at least 7 cm of well-rotted manure or compost to her soil to ensure plenty of nutrients and covers just-seeded squash beds with an insect cover to reduce infestations of squash bugs.
She says it is fun to include a few patty pan-type zucchini in the garden. The fruit has a flattened shape that resembles miniature UFOs. Jabbour picks them when they are just 5 to 7 cm across and roasts or barbecues them whole with a light brushing of garlic-infused olive oil.
I'll have what she's having.
colleenizacharias@gmail.com