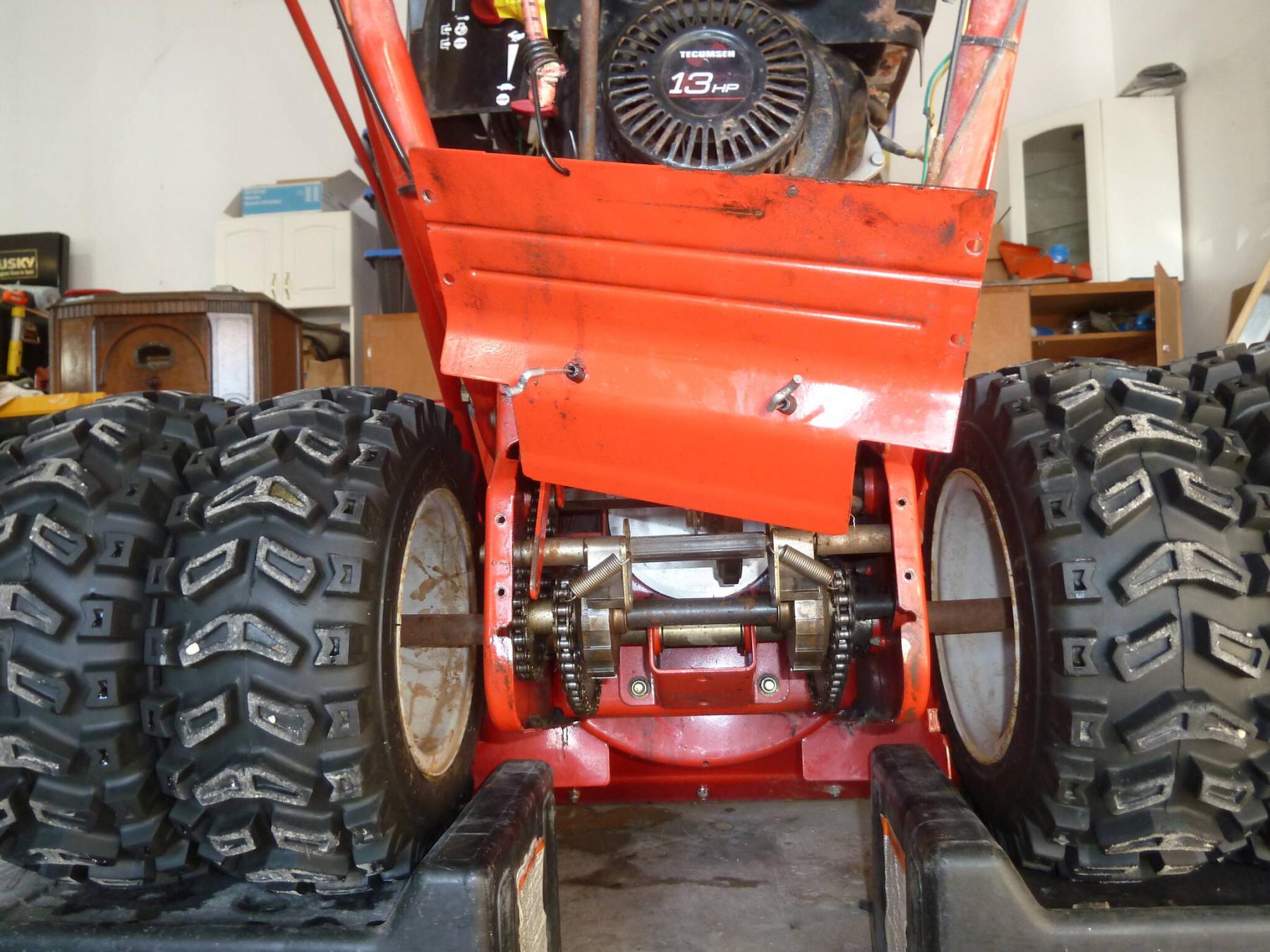 Last Sunday was just one of those days.
A Murphy's Law day.
Of late, I've used the cold and snow to inspire myself to go through the house, pick out a few things to donate or sell, one of them being (sell category), a car.
So Sunday morning these nice people ask if they can come have a look at the car, and I say, "Sure. Come on down."
Bit of a drive for them, they were 20 minutes east of the Peg, so maybe an hour later they arrive. The car is in the garage, I open the door, do the "reveal", hop in the driver's seat, turn the key.
Click.
Dead. Awkward.
"What? Impossible! Sorry, but I've got start mode on my battery charger so I'll have it running in a minute." I did.
Then I remembered a guy who'd looked at it a couple of days before had left a light on (which I discovered the next morning), then I'd been fiddling with the car, driver's door open for a time, didn't start it after, until these fine folk arrive.
I jump it, starts fine, the guy drives up and down the street some, but it's just not quite what they're looking for. Away they go. I charge the battery.
Also that morning, I have a guitar for sale as well. Nice woman tells me "consider it sold". Excellent, she calls an hour later, "sorry, we changed our mind."
Sag.
Then, to edit one of my ads, I go into Kijiji, it says, "You've successfully signed into Kijiji." Why not, I've used this account for years. Then up in the corner it tells me either to "register or sign in", for which I need my password. Who can remember that? Then the "forget your password?" thing offers to solve my woes, but for some reason, doesn't. Gaaaaaaa.
So how do I check my ads? I don't. Couple of hours later, I fluke off finding my password. Thank you.
Then something else screws up, which thankfully I've forgotten now, but I think, "That's three, I'm good."
Hardly. The worst is yet to come.
Because the weather peeps are telling us we have a storm coming in, I start up my trusty 45 inch cut, 13 horsepower snow beast to clear what's left of the last snowfall. Works great for a few minutes, then the auger quits.
"What? Impossible!"
Runs fine, auger won't engage. WHY? Shear pins are ok, it's something "inside" ….
"Come ON!!!" Gotta' be a belt. Gotta get rid of the last snowfall before the next one arrives.
Monday I wheel it in my garage, set the wheels up on a couple of ramps in case I need access from beneath, then remove the belt cover. It's not the belts.
So, what? Grab a socket, remove the bottom panel, gaze into the maze of parts and gears, and spot a slack cable. I follow it along, it's the cable that engages the auger, and one end has ripped out. I remove it, order another from a friend in the biz, then get ready to push snow for a couple of hours. As is, I can get my truck out, but not my car.
Just then, an angel, in the form of my neighbour Duncan Christie, arrives with his skid-steer snowblower, and clears the driveway up to the house! There is a DOG! And that's when, as I squeeze out the door to go thank him, one of my recently adopted pooches plows past me, no collar, no tags, sprints past Duncan, down the driveway, onto the street and heads north into the whiteout.
Goodbye. Ever try to find a pure white dog in a snow storm? Awesome. There's no place like home, there's no place like home. And there isn't. I drove around looking for her, nothing, came home, and there she was waiting. "Good girl." Big hug. Have a great weekend.
Comments and column ideas welcome!
lmustard1948@gmail.com