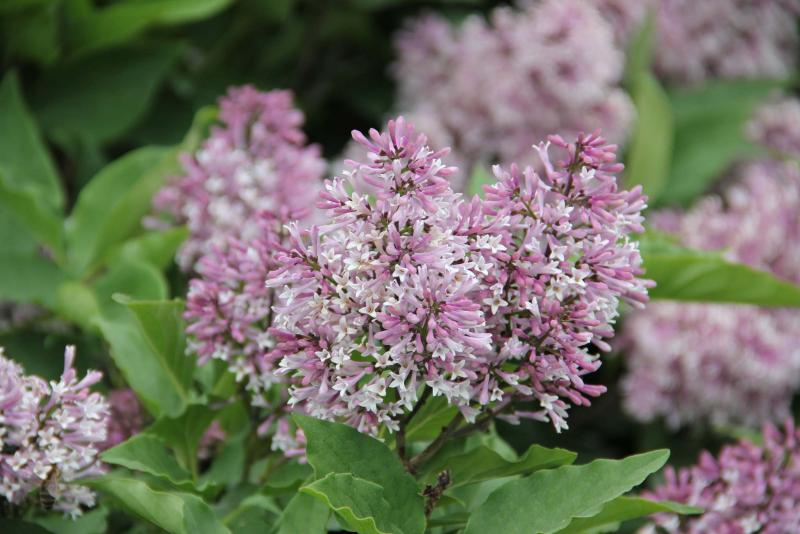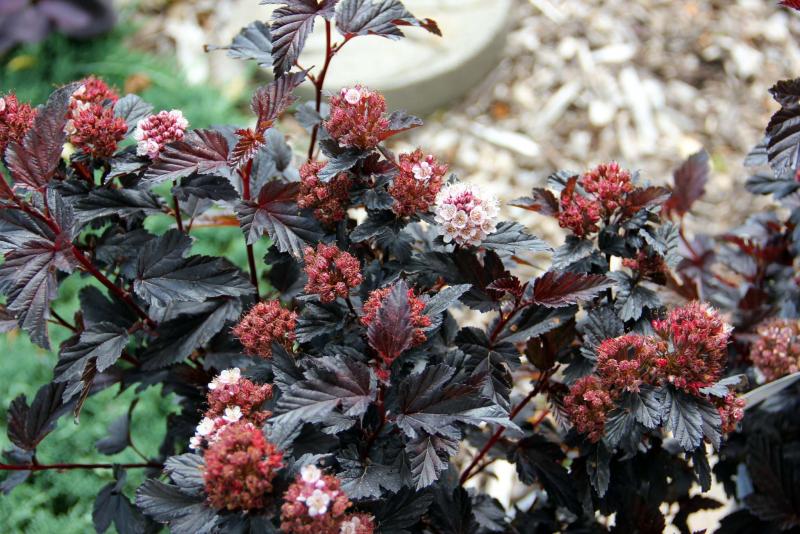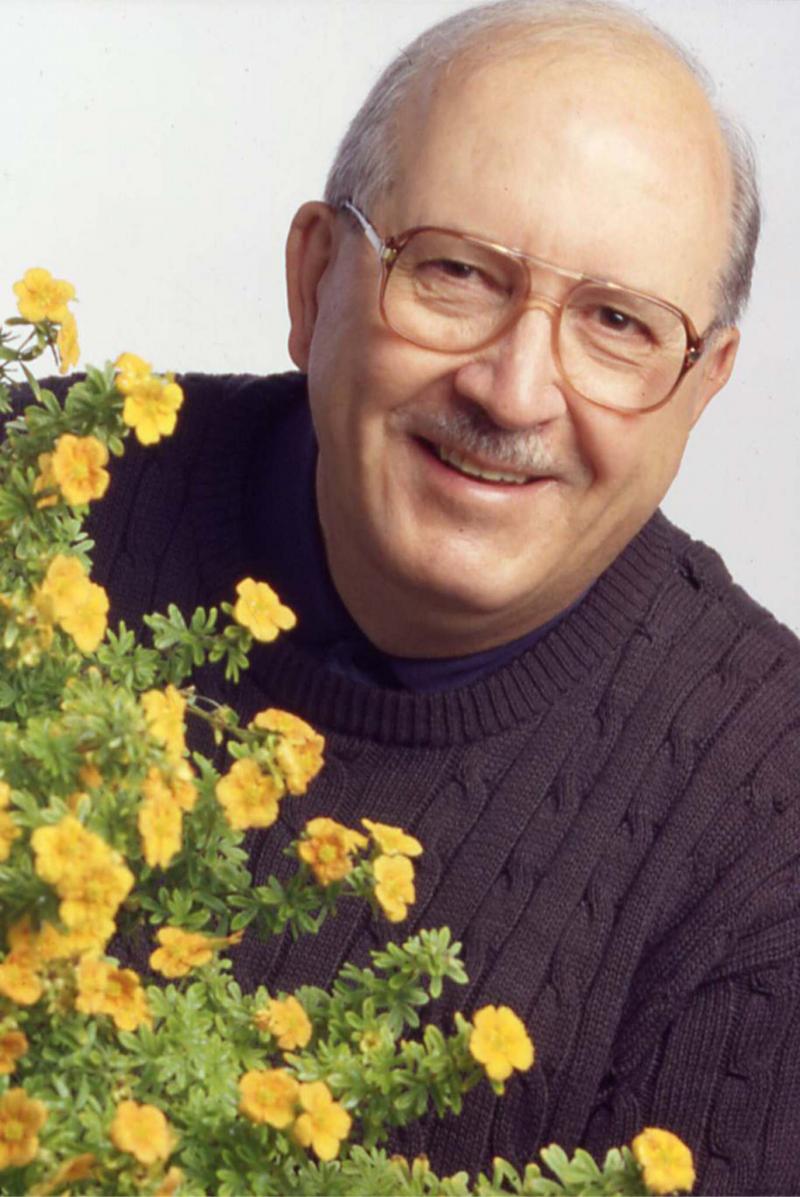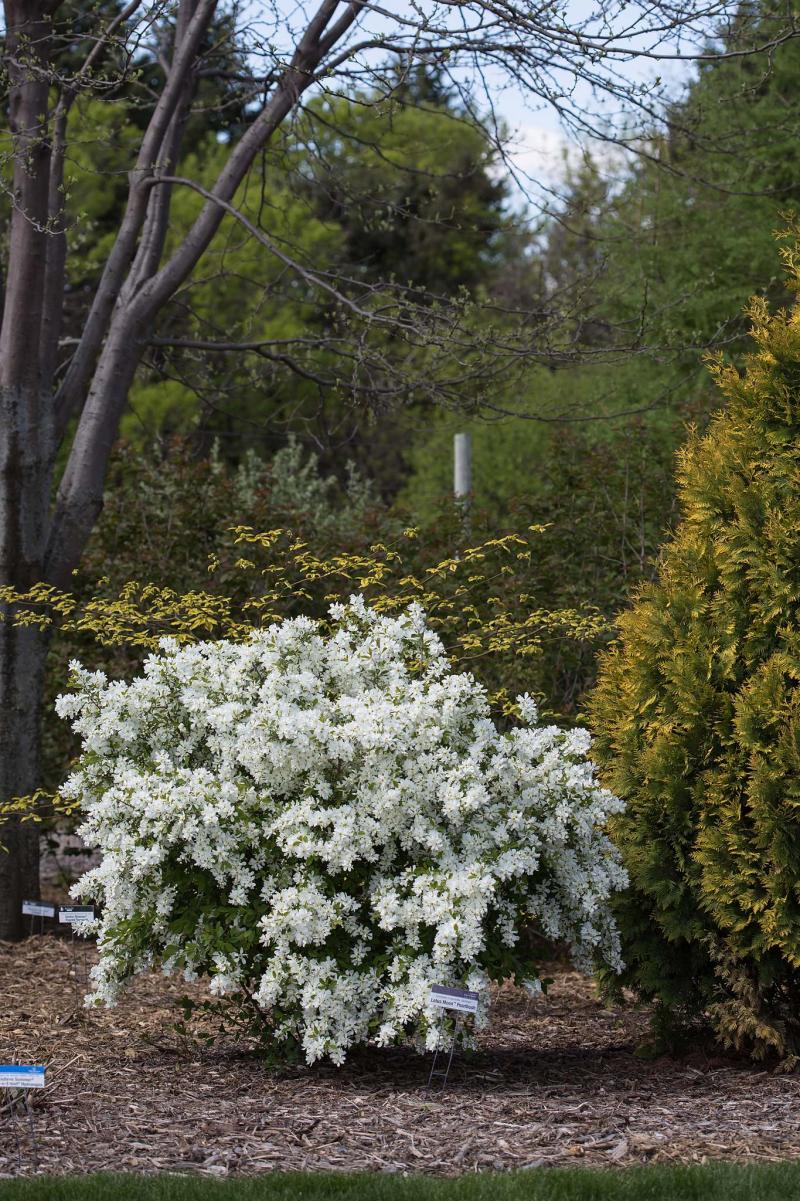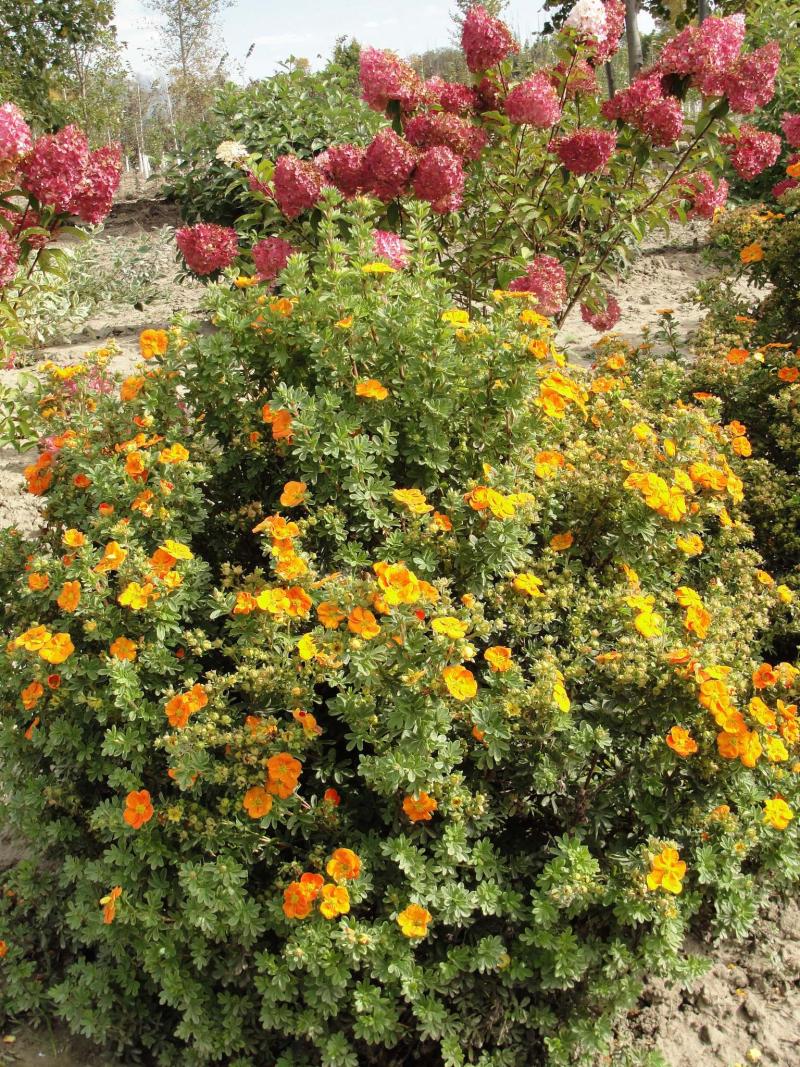 Digging, planting and replacing is not a routine that the average gardener wants to repeat too often. For one thing, it slows the process of garden making, not to mention the cost. However, in our climate of extremes where the weather is the wild card, the concern each spring that some plants may not have made it through their first winter goes to the heart of every nervous gardener's existence.
The fact is, the descriptions and assurances printed on plant tags are not always compatible with the results you see in your garden. Suppose someone else did the work of determining for you which plants are tough enough for our climate but also presented you with an assessment of any winter damage or winter kill as well as a record of flowering duration, pest and disease resistance, tolerance to drought conditions, compatibility with clay soils, and quality of foliage.
Too much information? For cold climate gardeners, it's precisely the amount of information needed if we're to have the assurance that plants we select will not only thrive but survive in the meanest conditions.
In 2013, Jeffries Nurseries, a major wholesale nursery in Portage la Prairie, commenced a trial planting of ornamental shrub cultivars. Situated in an open field that is approximately the size of one acre, Jeffries' shrub trial consists of 200 different cultivars of which five trial plants of each cultivar have been planted for a total of 1,000 plants. The plant trial is managed by Philip Ronald. Graduates of the trial have begun making their debut at local garden centres.
Little Lady Lilac (Syringa x Jeflady) graced the front cover of Jeffries' plant catalogue last year. It's a very interesting shrub, says Ronald, and constitutes not only a new cultivar but also a new hybrid species. The breeding work was begun in 2005 by Rick Durand, a professional plant breeder (and former Jeffries staff member) who has introduced numerous prairie-hardy plants.
"The amount of time before a plant is finally introduced to the market-place," says Ronald, "demonstrates just how long it takes sometimes for these things to work their way through the currents and down the river, as it were."
Back in 2005, Durand crossed Miss Kim lilac, a familiar and beloved Manchurian lilac that grows to 2.5 metres at maturity, with the smaller Dwarf Korean lilac (1.5 metres). The result is an interspecific hybrid that features not only superior hardiness but also dark pink buds that open to fragrant, full-size pink flower panicles (bigger than your hand) on a compact 1.25 metre plant.
This uncommon characteristic makes Little Lady lilac an eye-catching plant well-suited to today's smaller landscape.
Interspecific hybrids, says Ronald, tend to be vigorous with attributes such as sturdier stems and greater resistance to pests and disease. "We often find that the ploidy or number of chromosome sets," says Ronald, "has been enhanced which gives the plant a little more punch, more diversity, and more strength."
Little Lady flowers in early spring so it doesn't offer the reblooming characteristics of Bloomerang lilac which was introduced a few years ago. In my garden, though, I've been disappointed by Bloomerang which provides an initial burst of pretty blooms but then only a trickle of sparse blooms for the remainder of the growing season. Bloomerang, says Ronald, was replaced in the shrub trial by Dark Purple Bloomerang lilac.
Slightly larger than the original Bloomerang, this new version, which will be at garden centres this spring, may have come from slightly different genetic lines, says Ronald, because it performed much better.
The shrub trial, the results of which are posted online, has already paid some dividends, says Ronald.
"By sorting out which plant material is more of a zone 4 plant than one that has true zone 3 hardiness," Ronald says, "we've been able to stroke off certain varieties from our plant list. A shrub that is a true zone 4 may not die the first year in a homeowner's garden but it can't overcome the winter damage and slowly weakens until it eventually dies."
There are exceptions, of course, and some gardeners will go to great lengths to overwinter non-hardy plants, but you get the picture.
Plant trials, though, are not for the faint-hearted. Developing and evaluating ornamental plants for sufficient hardiness and high resistance to disease and insects is a lengthy and rigorous process. While the trial site at Jeffries Nurseries affords clean, cultivated sandy loam, each selection must stand up to the elements without the benefit of a protective layer of mulch.
Last August, I had a chance to tour Jeffries' shrub cultivar trial. Love at first sight is not an uncommon condition for a gardener and I was immediately struck by a compact, dark leaf variety of ninebark. Named Royal Jubilee, it has deep purple, nearly black-coloured foliage with glimmers of crimson-red. The compact form has tidy branching on wine-coloured stems.
If your first thought is to dismiss ninebark because of its reputation for mildew, Ronald says that this new cultivar has demonstrated superb disease-resistance.
Royal Jubilee is a truly dwarf ninebark with a mature height and width of just 1.25 metres yet has full-size leaves unlike Little Devil, a miniaturized ninebark which has smaller leaves and flowers. In addition, says Ronald, Royal Jubilee won't shoot out long stems of new growth, a problem associated with older generation ninebark cultivars.
Landscapers love potentilla, says Ronald, because it is a tough shrub with remarkable tolerance to heat and drought. Potentilla has a very long bloom period — from spring until frost — and it's deer-resistant, too. In the 1980's, Pink Beauty potentilla was developed by Professor Louis Lenz at the University of Manitoba, Department of Plant Science, and later introduced by Jeffries Nurseries. Pink Beauty has received the prestigious Royal Horticultural Society Award of Garden Merit and is sold annually by the tens of thousands.
Building on Lenz's breeding, which also produced Mango Tango, a potentilla with orange bi-colour flowers with a red centre, Jeffries recently introduced Mandarin Tango. A cross between Mango Tango and Red Robin, a true red-flowered potentilla that is not hardy to our zone, Mandarin Tango has the vigour and compact form (0.6 metre) of Mango Tango but with a unique touch of red in its abundance of showy five-petalled flowers.
First Editions Lotus Moon Pearlbush is another graduate of Jeffries shrub trial and represents a totally new species to Manitoba — Exochorda x macrantha Bailmoon. An outstanding early spring bloomer, the round flowerbuds of Lotus Moon Pearlbush open to masses of large, five-petalled flowers in early May. A compact selection, it has a mature height of 1.2 metres.
Developed at Bailey Nurseries in Minneapolis, Ronald says that this exciting new shrub was planted in June 2014 and withstood four Manitoba winters without a speck of winter damage. Originally classified as zone 4, Pearlbush is an example of what a trial aims to do, says Ronald. "This exceptional plant is easily a zone 3," says Ronald, "and may even be able to survive in zone 2."
More shrubs will be planted this year, says Ronald, and the trial will continue to expand. That's good news for Prairie gardeners.
colleenizacharias@gmail.com