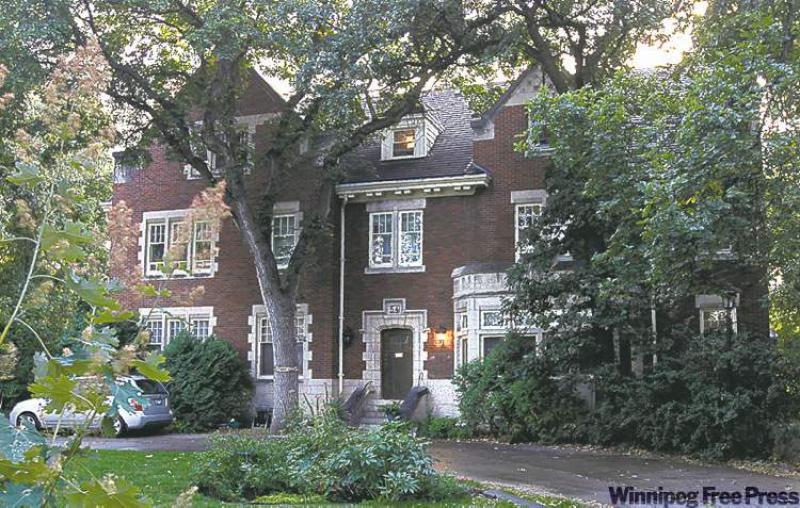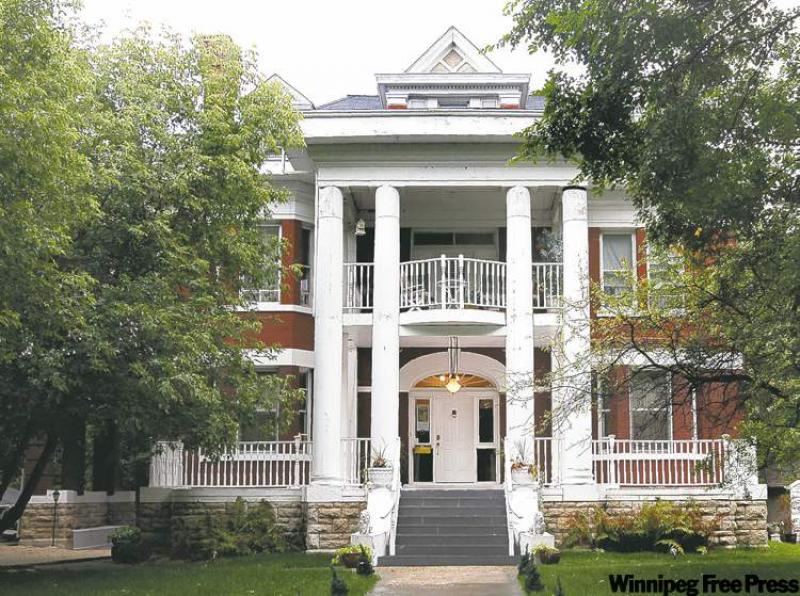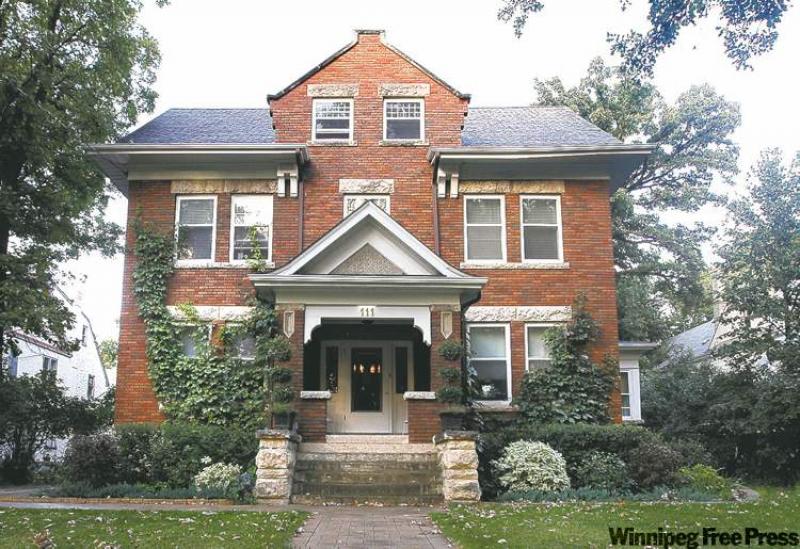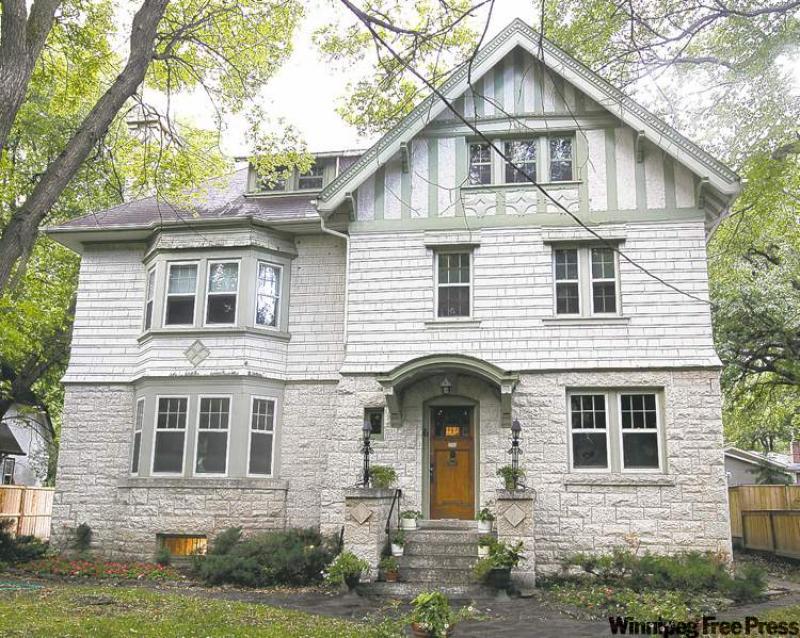 Armstrong's Point, also affectionately known as The Gates, is truly one of Winnipeg's hidden gems.
Nestled along the banks of the Assiniboine River and tucked behind a set of gates across from Misericordia Hospital, it's home to some of Winnipeg's most historic and elegant houses.
Tomorrow, you have a chance to step inside and get a firsthand look at some of these houses, thanks to enthusiastic homeowners who are opening their doors to the public. The Armstrong's Point Heritage House Tour is an initiative of the Armstrong's Point Association, a dedicated group who have come together to celebrate their beloved neighbourhood.
Armstrong's Point was first developed in the late 1800s and is chalk full of history. Area residents want to make sure their neighbourhood continues to thrive and are working together to preserve its history and enhance the area for years to come.
"It's a very interesting neighbourhood," says April McDonald-Kassum, area resident and chair of the association's house tour committee. "We're trying to make it an official heritage neighbourhood and this tour will give people a good look at some of the heritage homes here."
McDonald-Kassum and her committee of neighbours have organized an open house of sorts for Sunday afternoon. The neighbourhood association is selling program booklets, which also serves as your ticket for $25. Booklets are available for advance purchase and on tour day at McNally Robinson and at 5 East Gate.
Six of the homes in Armstrong's Point will open their doors to visitors to experience some of Winnipeg's turn-of-the-century architecture.
Built in 1906 for Thomas Ryan, a pioneer boot and shoe merchant who also served as mayor in 1889 when he was in his thirties, the three-storey, red-brick mansion at 5 East Gate is impressive to say the least. After serving as everything from a rooming-house to a nursing home and the abode of several Winnipeg artists, the house has been lovingly repaired and restored by the current owners, who raised their family here and have now opened a bed-and-breakfast.
The house at 6 East Gate was built in 1913 for Dr. Jasper Halpenny, the chairman of surgery at the Manitoba Medical College. At the time it was built, the 21/2-storey house cost $15,900. Down the street, 40 East Gate was built in 1912 for Aime Bernard, Assiniboia's MLA. The formal, brick, Beaux Arts-style mansion cost about $24,000 to build.
The best-known home in the area is 54 West Gate, which served as the University Women's Club. It was built for Dr. Charles Gordon, who wrote many novels on a developing Canada under the pen-name of Ralph Connor and was known throughout North America and the British Empire for his work.
The house at 64 Middle Gate is a picturesque example of American Colonial Revival Architecture and was built at a cost of $15,000 in 1913. The house is now surrounded by award-winning gardens, which have been featured in "Canadian Gardening" and "Manitoba Gardener" magazines.
Last, but far from least, 111 Middle Gate was built in 1913 for Alfred James Long, an accountant with the law firm of Aikins, Fullerton, Foley and Newcomb. The house features an impressive front porch and brick dormer. In 1945, the house was used as the Ukrainian Cultural and Educational Central.
Tour admission also includes a fascinating eight-page booklet that provides people with a self-guided walking tour of the area. You can start the tour at Cornish and West Gate and take a leisurely walk through this hidden gem of a neighbourhood. The booklet is full of history and stories about many of the other houses not on the home tour, as well as the people who lived in them.
For example, the house at 147 East Gate is the oldest remaining home in the area and was built from 1881-82. Merchant David Young built 40 West Gate in 1882, but it was later home to W.F. Luxton, who founded the Free Press.
This year marks the second Armstrong's Point Heritage House Tour. McDonald-Kassum says the neighbourhood association has decided to host a tour every two years as a fundraiser for the area.
"We're really trying to enhance our neighbourhood and maintain as much of a downtown heritage ambiance as we can," she says.
That includes funding things like flower beds outside the entrance to the Gates, restoring and revitalizing parks in the neighbourhood and investing in landscaping and other accents that will help maintain the historic feel of the area. Funds from the association contributed to the creation of East Blanchard Park, which opened last year.
Formed 54 years ago, the Armstrong's Point Association was created to "preserve the residential nature" of ones of Winnipeg's most cherished neighbourhoods. Over the years, residents have come and gone, but the group remains strong, preserving the area for future generations. The association includes a parks committee, a neighbourhood watch, a tree committee and a heritage committee.
The Armstrong's Point Association boasts a healthy membership and puts on various events for about 120 area residents, including a summer neighbourhood barbeque and an annual Christmas party, which is hosted in a different home each year.
The heritage tour runs tomorrow from 11 a.m. to 4 p.m. Admission includes one-time entrance to each home on the tour, as well as refreshments at East Blanchard Park.