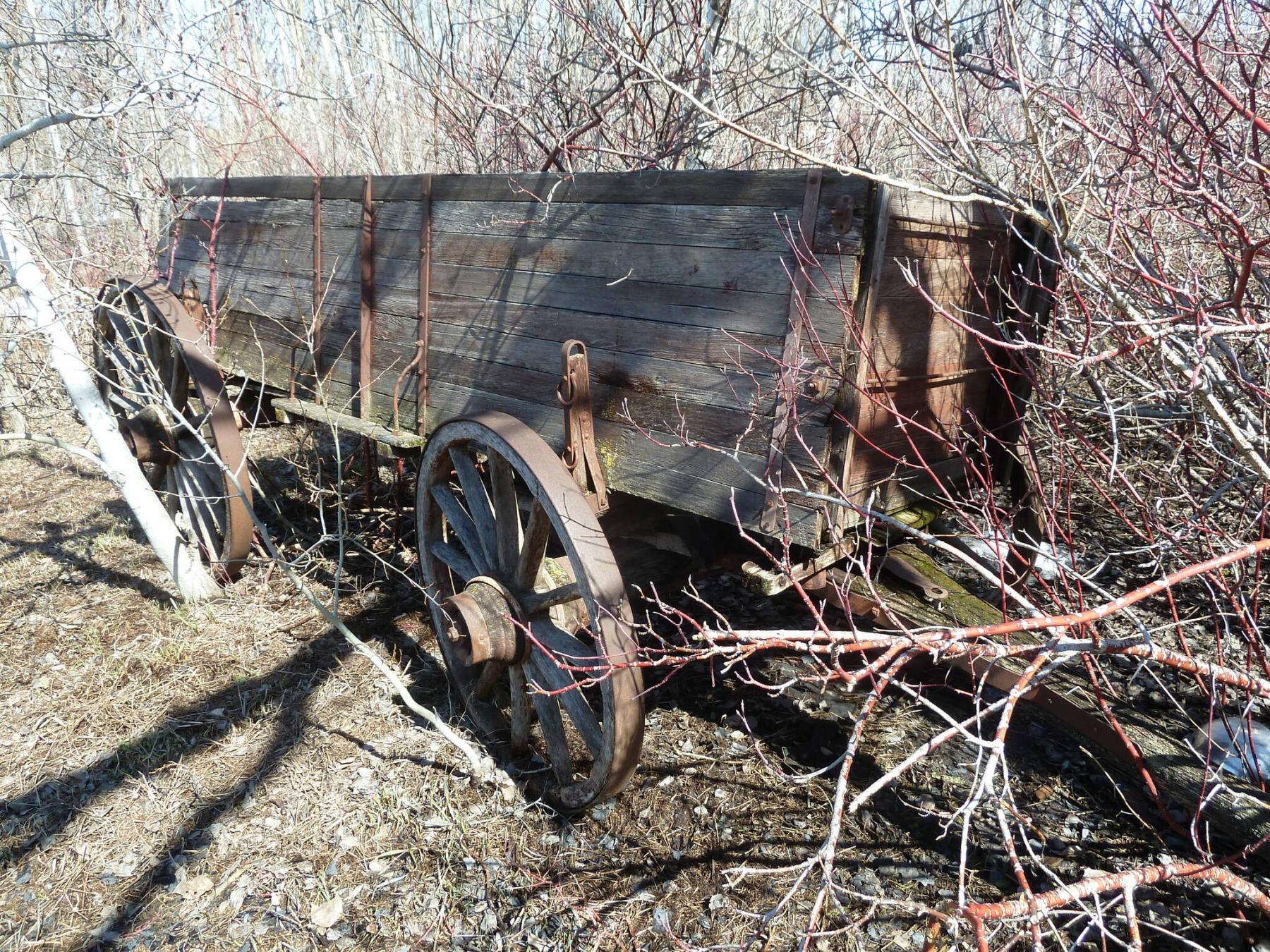 There's no question some of us have a "preserve-the-past-gene". I think mine takes up about half my brain.
I like the inside of my house to be a blend of the old and new, well "newer" anyway. Same with the yard.
For me, there's just something comforting about the feel I get off them — the vibe — as we say so often these days, that not only connects me with the era, but with the people who used and worked with these old tools and buildings.
A shed I have in my yard up near the house, with a tin roof that must be at least 60 years old but still keeps everything inside dry, was once a shack for hired hands to reside in when hired to help with the fall harvest. I got it from a yard up my street that was formerly farm property. A neighbour and buddy of mine, Wes Wiebe, backed his tractor up to it one day, hooked a chain to the skids, and dragged it half a kilometre down my street and into my yard, positioning it where it still sits today.
I've mostly used it to store stuff in, 95 per cent of which can go, because it's makeover time for this little house on the prairie.
Over the summer I'm going to clean it out to the bones inside, insulate the walls and ceiling, and add a beautiful old wood burning stove that at one time heated a whole cabin in Killarney. I'll equip it with a high end (used) hide-a-bed, a desk where best selling novels can be written, install electricity, and upgrade and add a couple of triple pane windows so it can be used as a cosy escape in winter.
It sits beside a large square raised area on my lawn, formerly the septic field, which will now become where I put all the old wagons, wheels, farm machinery and other nostalgia, around a fire pit.
The old grain wagon I hauled home from the Bate farm in Killarney will be a prominent feature in my Old Stuff Corral, which I still have an original seat for, the perfect place to sit up and drink warm hot chocolate on a cool fall day.
So the septic field, itself rich with "history", will have a fence of old farm memorabilia around the perimeter, and a good sized fire pit for family and friends to gather round for some good talk, great music, and maybe even a libation or two.
I'll have to create maybe a six foot wide perimeter base of landscape fabric and perhaps river rock, to prevent grass and weeds from being able to grow up and engulf my precious nostalgic display. And for those who find it too chilly or smoky to sit out by the fire, they can move into the tiny house, where a hot pot of perked coffee will await them on the old wood burning stove.
The only thing I don't have for my perimeter parade yet is an old Minneapolis Moline tractor, can be dead as a doornail, I just want people to be able to sit on the seat, grab the steering wheel and experience a bit of how it may have felt to spend day after day under the hot sun driving that baby on the field. I know when I'm sitting on it I'll be wondering what thoughts originated on that tractor, and what big decisions may have been made as the day chugged by.
Has to be a "Minnie" because my Dad was the Minneapolis Moline dealer in Killarney back in the late '40s and on through the '50s.
Having a tractor that runs would be awesome. I can see the grandkids driving it right through the fence and into the side of the caboose. "Sorry Grandpa!"
"No worries! Reverse!"
Have a great weekend folks.
Comments and column suggestions welcome!
lmustard1948@gmail.com