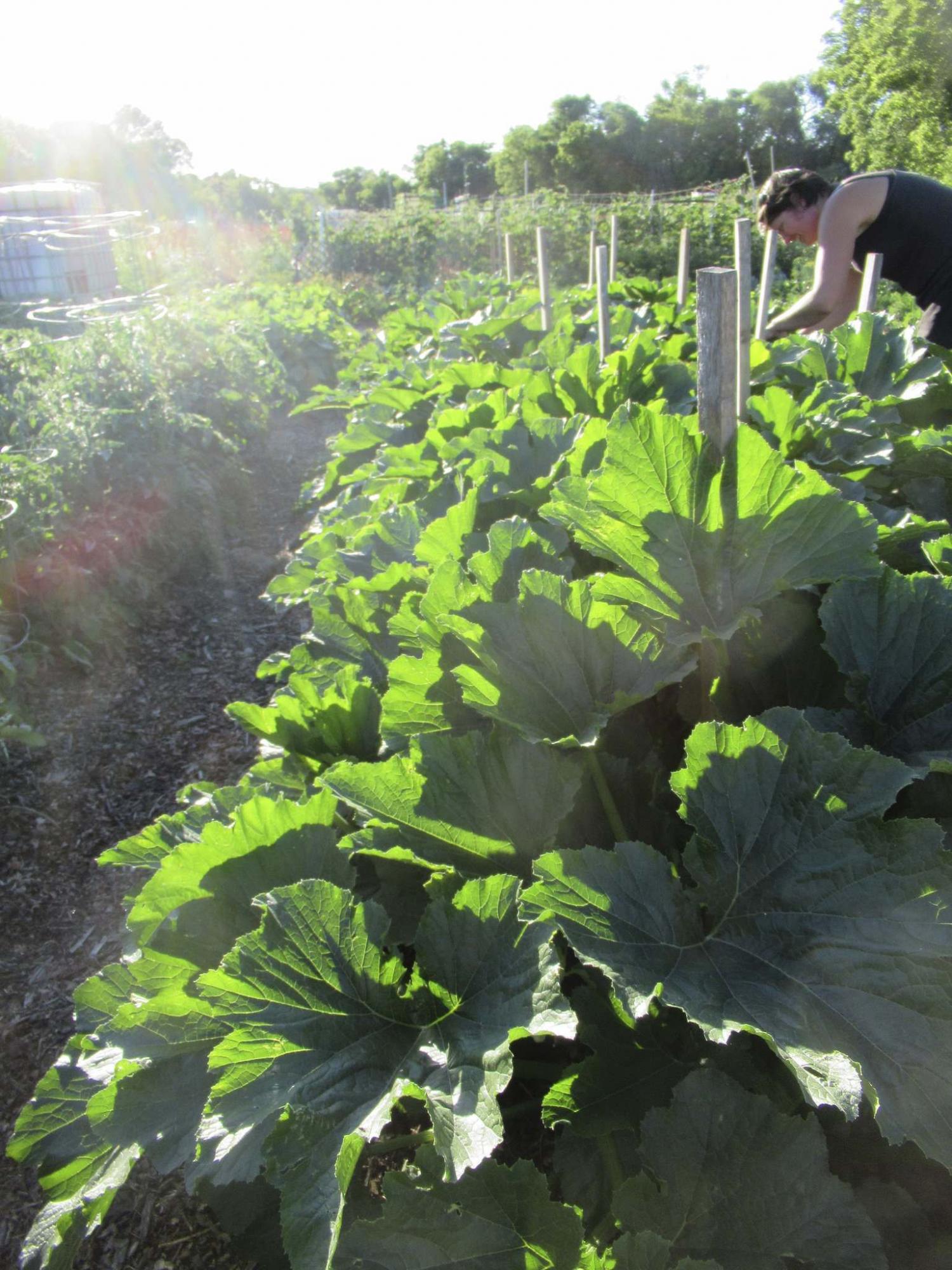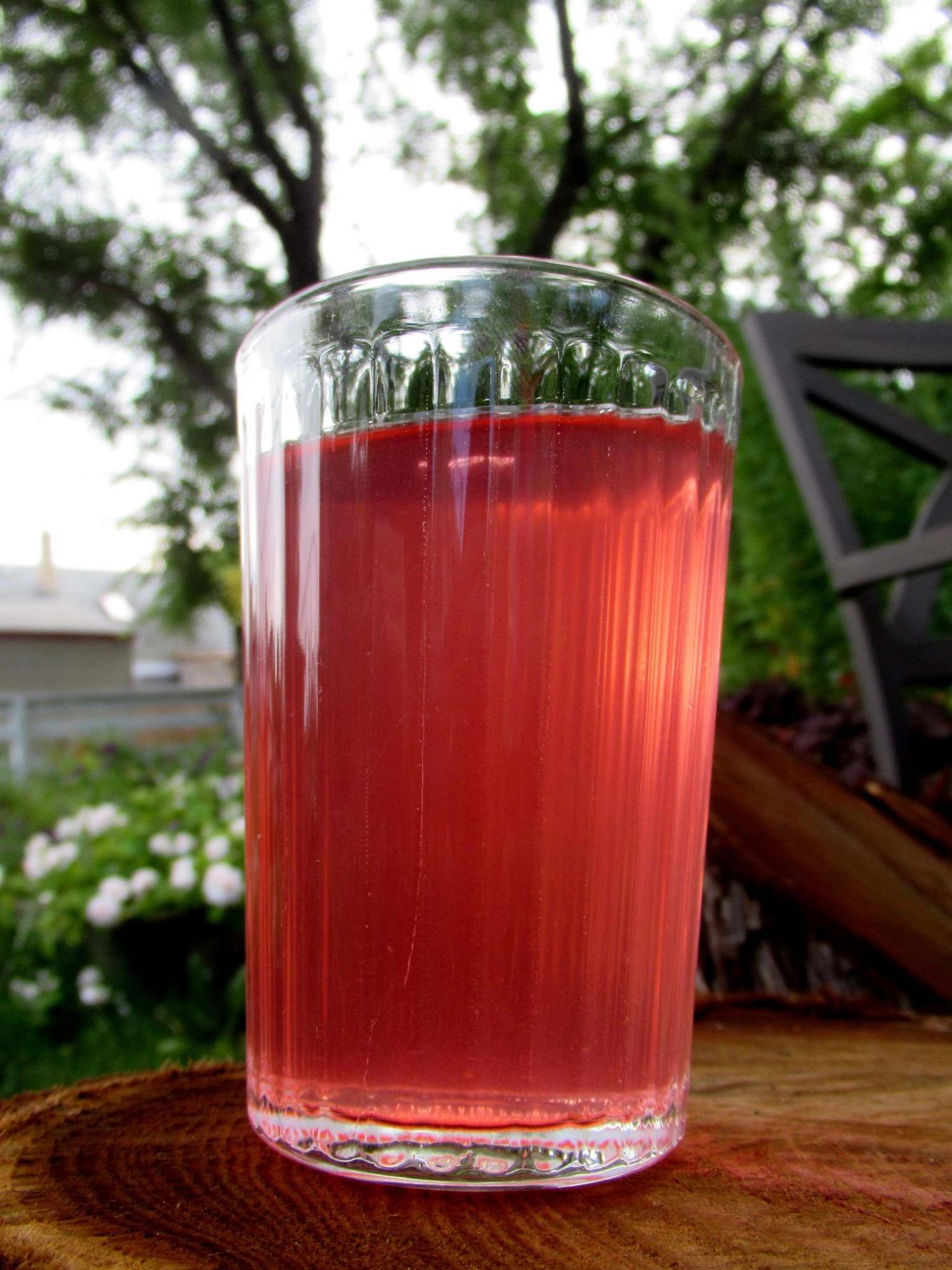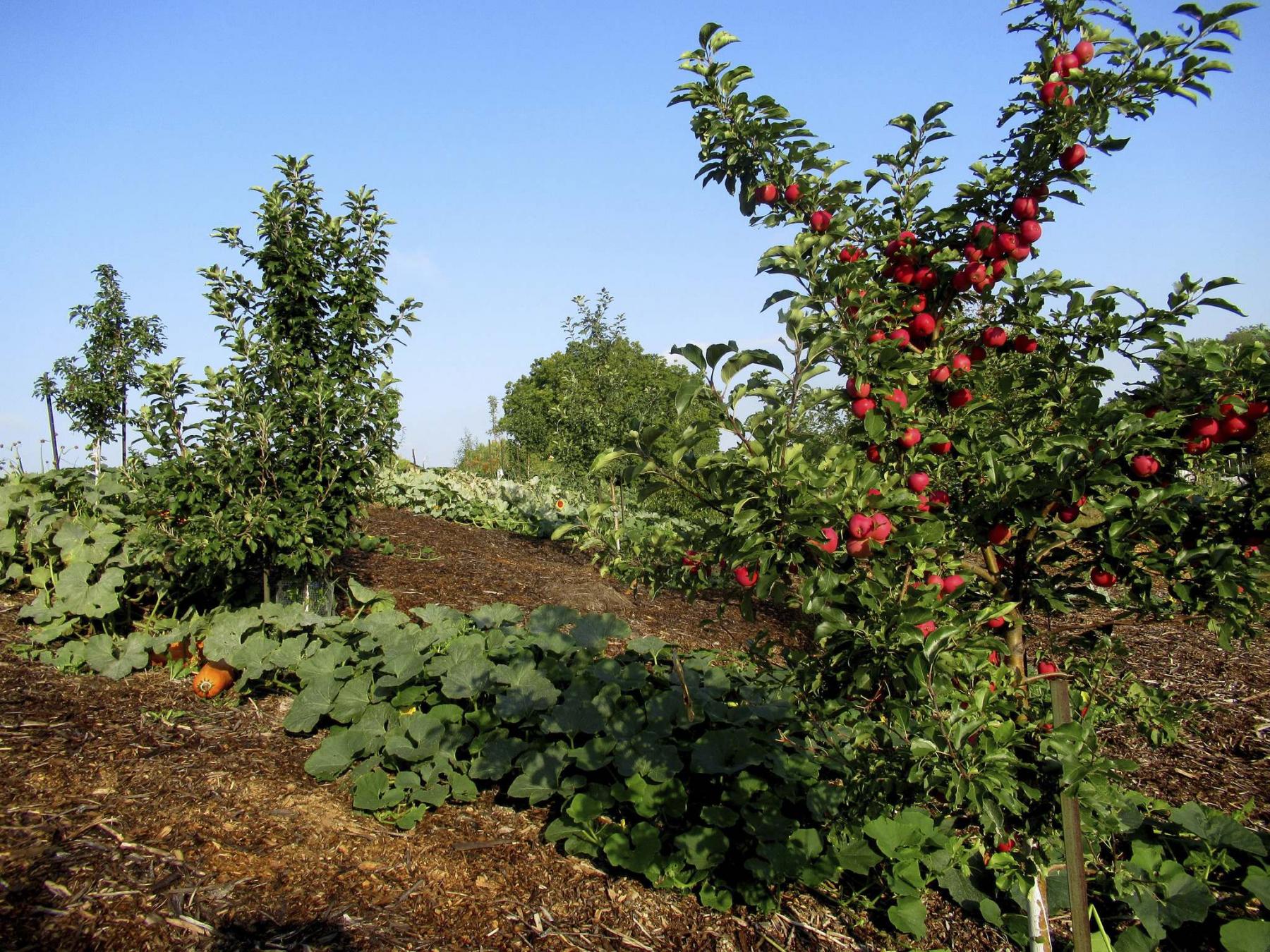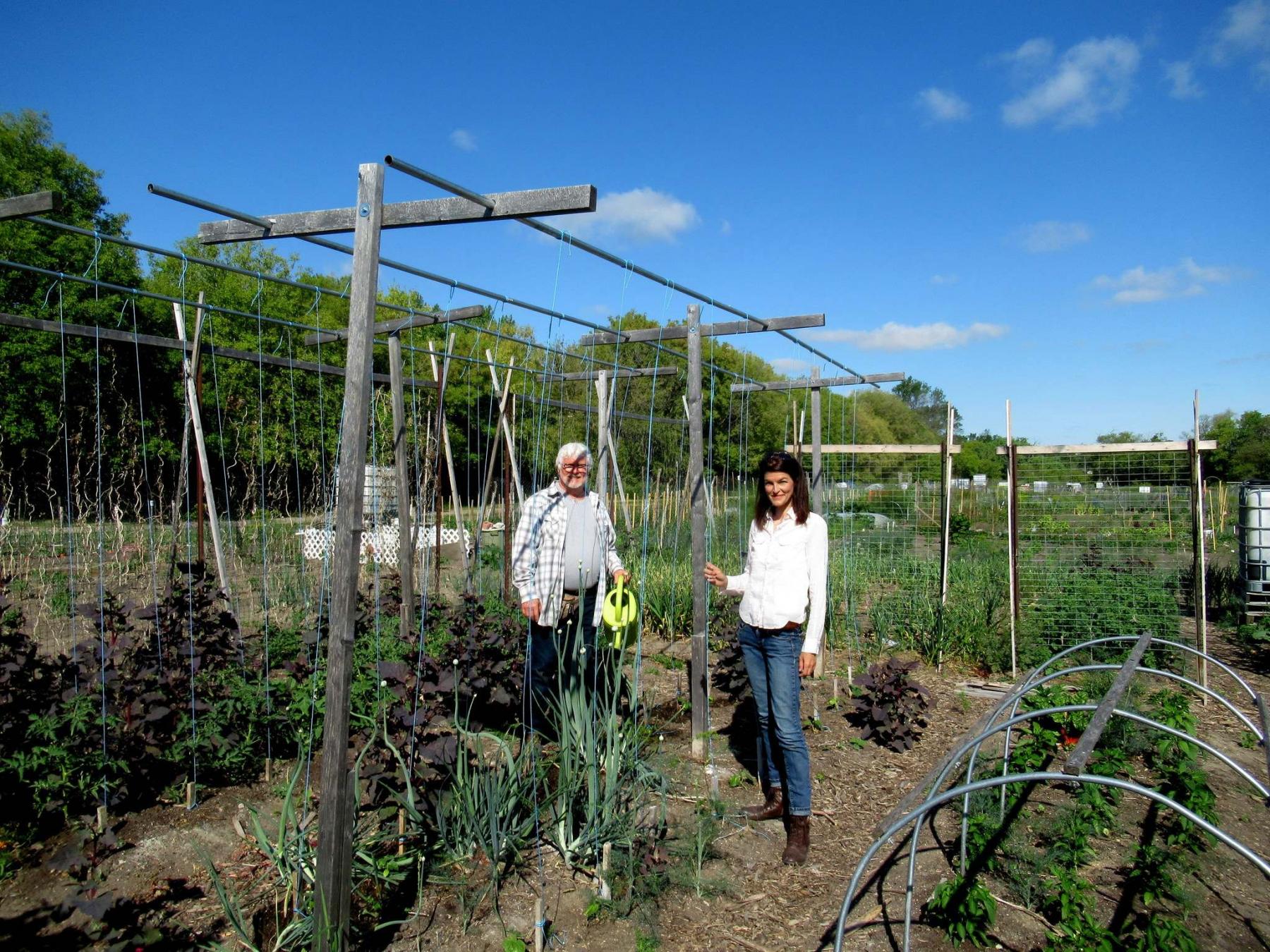 Rod Kueneman and Tiffany Grenkow are garden stewards for the food forest at Sustainable South Osborne Community Co-operative (SSOCC). Located at 250 Churchill Dr., the fruit orchards and network of riverside garden plots near Riverview Health Centre are models of efficiencies.
Kueneman is a senior scholar in the faculty of sociology at the University of Manitoba. Call him the master builder, if you will, of the infrastructure for this unique permaculture site, which has matured far beyond its beginnings 10 years ago as a community garden promoting environmental sustainability practices. Kueneman has a vision for building a more resilient future in a changing world.
Grenkow is an urban farmer and a self-avowed foodie. Her inspiration comes from an immense passion and curiosity about food and all its culinary possibilities — an inspiration that helps to attract the new connections so vital to the success of this large and diverse growing endeavour.
Together, Kueneman and Grenkow work in tandem with a core of volunteers, who are critical to the activities of the gardens and orchards at SSOCC. What can all of us learn from their combined efforts at this extraordinary outdoor living classroom?
First, healthy food production starts with healthy soil. Using layers of fallen leaves and wood chips, Kueneman is able to reclaim and improve even the most barren soil. On my recent visit to SSOCC, Kueneman pointed to an area currently under renovation. Large piles of leaves collected from the surrounding area, along with piles of wood chips, will eventually become soil as the organic materials decompose.
Coffee grounds are collected from local coffee shops and added to the decomposing piles. One pile is in its third year and is very nearly soil that will soon be ready as an organic amendment.
The wood chips consist of chipped wood from hardwood species such as ash and elm that have recently been removed from neighbouring streets. Since it's still not known whether untreated ash may carry larvae from emerald ash borer, ash wood chips cannot be moved outside Winnipeg. The chipped trees from the Riverview area can find a new life, though, at SSOCC. Kueneman knows which pile is the Arnold Street ash pile, the Churchill Drive ash pile or the Montague Street ash pile, and so forth. "It's just sad," says Kueneman, who says that at least the wood chips can be used as a resource instead of ending up in the waste stream.
"When you put a deep layer of wood chips on a weed-infested area," Kueneman says, "they suck all the nitrogen out of the crabgrass and thistles." Even tenacious burdock is suppressed.
When quantities of wood chips first started becoming available, they were used to make terraces for the fruit orchard. At first, the soil was mostly hard-packed rubble, but a deep organic layer of wood chips (about 90 centimetres), Kueneman says, adds nutrients to the soil, plus conserves soil moisture, aids in the suppression of weeds and insulates the soil surface, helping to keep plant roots cooler in soaring temperatures. Leaf mulch is used as dressing. The layer of organic mulch prevents erosion and compaction, which is especially ideal in this instance, where the fruit trees are planted on a terraced slope.
Interplanting is another valuable technique. Crops such as squash (a favourite variety is Gete Okosomin) and zucchini have been planted between fruit trees and fruit bushes in the orchard. Bare soil, after all, only invites weeds, but also, interplanting increases productivity by capitalizing on available space. Avoiding monocultures and choosing plant varieties that don't compete for nutrients and moisture but rather grow in beneficial relationships to one another contributes to a healthy food system, Grenkow says.
Choosing plants that are productive and that perform well without too much maintenance, as well as plants that are hardy to our climate, is also key to planting success. Take celery, for example. Currently, it's all the rage. Growing a heart of celery, though, takes many nutrients and lots of supplemental water. Grenkow grows cutting leaf celery (a.k.a. soup celery), which has less demanding growing requirements, but can be used in recipes.
In addition to numerous types of small fruits, more than 60 fruit trees, including 17 different varieties, have been planted in the SSOCC orchard. Of the apple varieties, Norkent is a very prolific producer. A portion of the bounty is used to make apple crisp, which is served at the annual fall harvest dinner. An apple cider press is used to make fresh apple cider. The flavourful fruit of Kerr apple-crab is ideal for making apple cider, Grenkow says.
Not all varieties have proven successful. One example is Honeycrisp apple tree, a popular, compact variety. Honeycrisp is in huge demand, but its lack of cold hardiness and susceptibility to black rot has ruled it out as a viable selection, Kueneman says. Another variety, Winter Cheeks, proved irresistible to voles, which like to strip the sweet bark of apple trees during winter feeding. Varieties such as Goodland, Odyssey, Prairie Sensation, Sparkle, Norkent, Kerr and Norland are reliable staples in the orchard.
Initially, the orchard at SSOCC started with plants purchased at local nurseries. As they expanded the orchard or, in some cases, needed to replace less hardy varieties of fruit trees, it made good economic sense, Kueneman says, to learn how to propagate plants themselves. Methods include grafting, air layering and propagation from root cuttings. Now they are teaching others how to do the same through workshops.
Today, all of the fruit trees, including apple, apricot, pear, plum and cherry varieties, are protected with a ring of hardware cloth fencing. A surface layer of flax tow extends to the drip line of each tree to conserve moisture. Egyptian Walking Onions are planted around each tree as a natural pest deterrent in this chemical-free community garden.
Nitrogen-fixing plants such as clover and vetches serve as ground covers in areas where the soil is deficient in nitrogen. Once the soil is regenerated, it will be suitable for growing other plants. Deep-rooted plants such as comfrey also help to build soil. A dynamic accumulator, comfrey accumulates essential nutrients such as phosphorus and magnesium that are released into the soil as the plant decays. Kueneman employs the chop-and-drop method.
All of these natural methods serve to foster a healthy ecosystem, regenerate and build soil fertility, and nurture and support the intricate web of life. Much of the annual harvest is generously donated to the community.
Interested in creating productive permaculture systems in your own garden? Why not spend a few hours volunteering at SSOCC? Invest even just a few hours of sweat equity into building this unique community garden and the benefits to you include hands-on learning, plus you will be rewarded with free, fresh produce to take home.
To learn more, plan to attend Sustainable South Osborne's 10th anniversary celebration on July 16 and receive a free apple sapling, watch a tree-planting demonstration, tour the orchard and river gardens, and meet others who are gardening with a purpose. Visit sustainablesouthosborne.ca for more details.
colleenizacharias@gmail.com