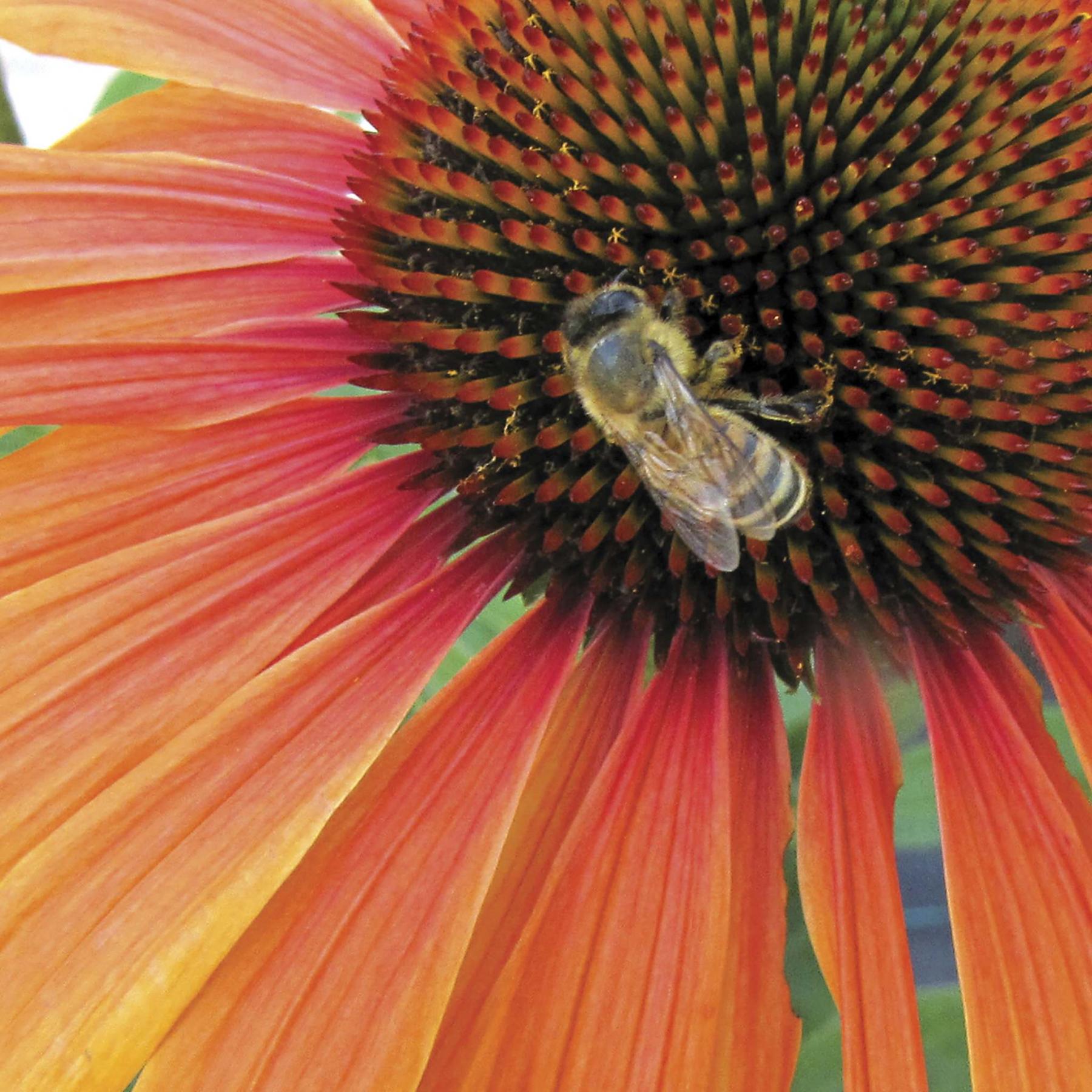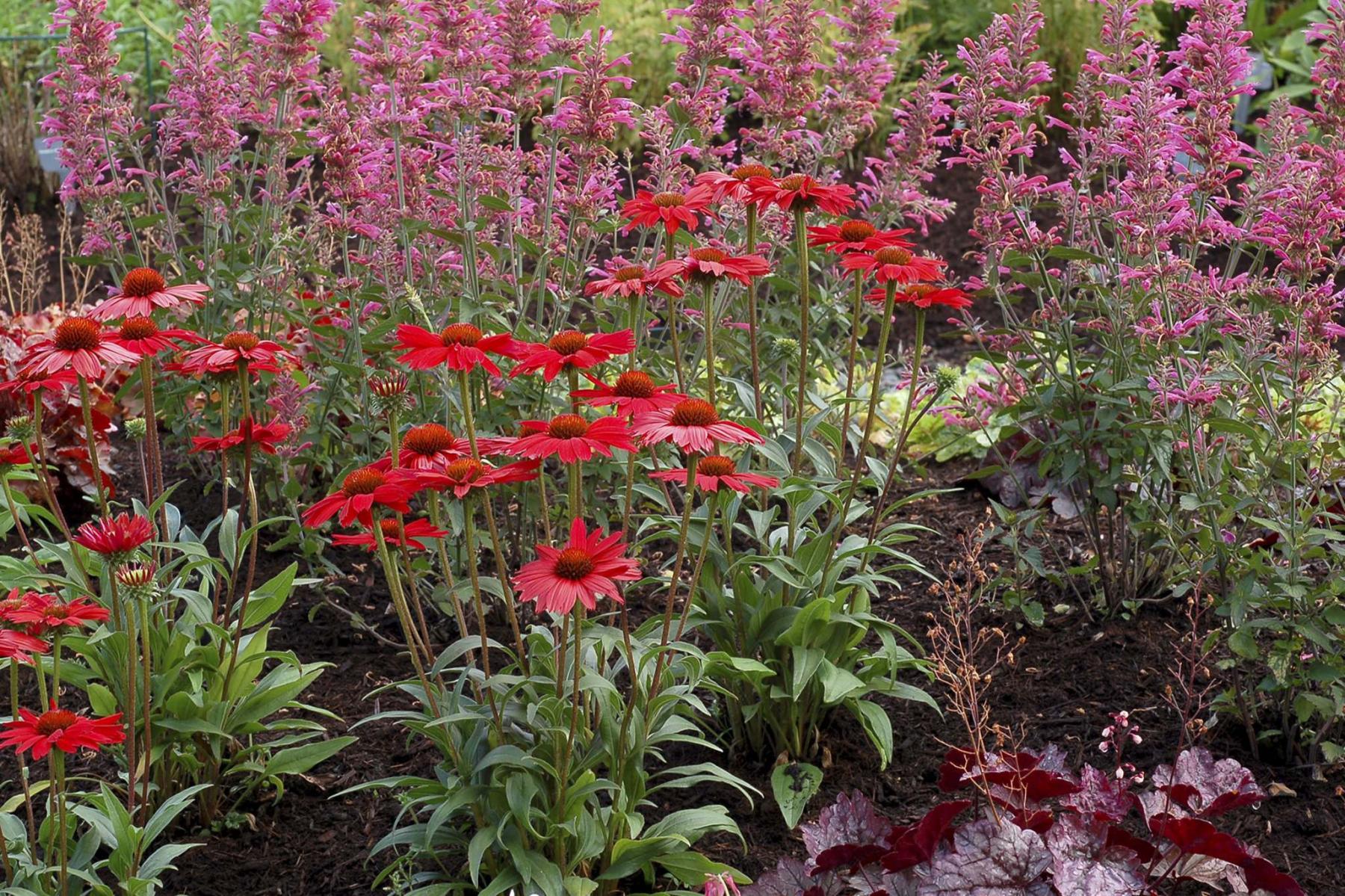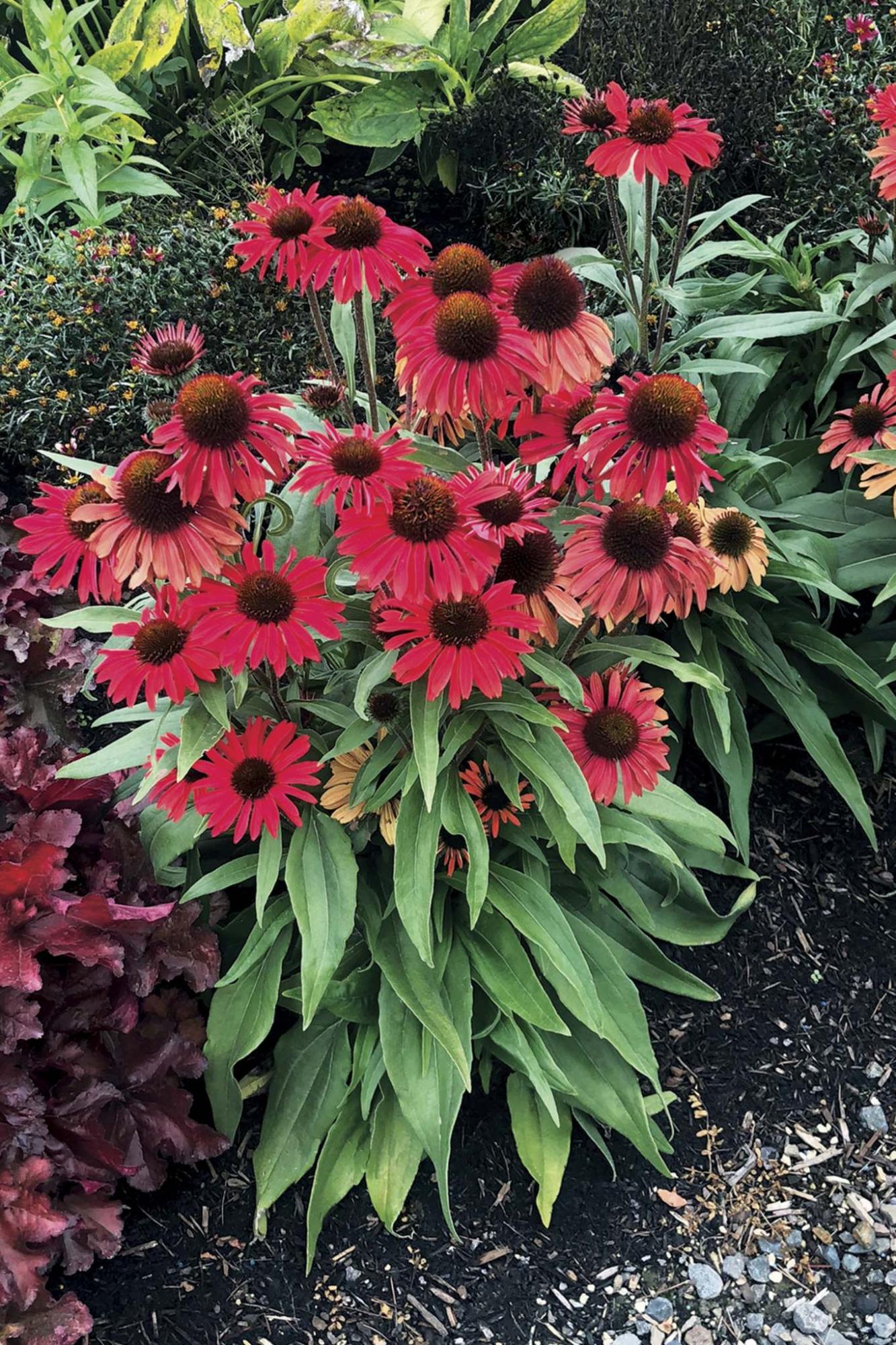 With an infinite number of echinacea (coneflower) varieties to choose from, how do you decide which is the best one to grow in your garden? This perennial dilemma could be made easier by simply opting for Purple Coneflower Echinacea angustifolia, a hardy plant that is native to southern Manitoba and has narrow, grass-like leaves, pale mauve flowers and prominent, light brown cones. Except that many of us do not. Instead, we are motivated to grow what we hope will be the holy grail of echinacea: cultivated varieties selected from the species that promise triple duty in the dog days of summer such as ever more unique flower forms, different flower colours including colours that won't fade, and other unique characteristics.
The cultivar names of new introductions, too, play an undeniable role in attracting consumers. I mean, who can resist a second helping of varieties with names like Mac 'n' Cheese, Supreme Cantaloupe, or Tomato Soup? All of these are just a few of the many popular and award-winning echinacea introductions from Terra Nova Nurseries, a North American industry leader in ornamental plant breeding. Interestingly, though, despite their phenomenal success, Terra Nova briefly paused its echinacea breeding program to reconsider its direction in echinacea breeding as well as to address common concerns such as low stem count and fast fading flowers.
Chuck Pavlich is the director of new product development for Terra Nova Nurseries. "Terra Nova has always had the strongest, most unusual colours in the marketplace but we didn't always have the best plant habits," says Pavlich. As a result, says Pavlich, Terra Nova stopped introducing new echinacea varieties so it could research the biggest and best advancement it could make in its breeding: habit.
The Kismet series of echinacea represents a new direction for Terra Nova and entirely new possibilities for consumers. The name itself offers a hint: Kismet is a Turkish Arabic word that means fate and destiny. Pavlich believes that Kismet marks a new chapter in Echinacea breeding.
The broad petaled, daisy-like flowers of Kismet have the classic shuttlecock shape of the species that gardeners love so much, however, Kismet's unique mounding habit is much more dense and compact and significantly different than the leggier coneflowers we are used to. The Kismet series ranges in height from 38 to 40 cm.
What really sets the Kismet series apart from every other echinacea, says Pavlich, is that it has multiple breaks at the crown which means that each plant has more than one central growth point. "More breaks equal more flowers and more foliage," says Pavlich. "Most echinacea species that we began breeding with – especially the first couple of years -- only had one main crown or growth point. So they produced one stem and generally just one flower at the terminal or apex of the stem. It took years for the plants to build up a clump. Through years of selection, we gradually got the crown count up. Kismet represents more than 25 plant generations of breeding in echinacea."
Produced by tissue culture, Kismet echinacea is an interspecific hybrid. "That's the only way we could get colours into our echinacea varieties as the species themselves had very little variation within themselves," says Pavlich. "We paid careful attention to the colour shift in the breeding, too. We've had some fabulous echinacea bloom in fields only to be sadly disappointed in the colour shift that left them with dirty, saggy petals that hung on for months."
The Kismet series is a breakthrough variety with an extended bloom time (early summer until frost), more first year blooms, and strong, long lasting colours with excellent vigour. As an interspecific variety, Kismet has been bred to have better disease resistance and greater heat tolerance.
"With all Terra Nova breeding, there is no gene insertion and no GMOs – not all echinacea breeders can say that," says Pavlich.
Pavlich says that the Kismet series of echinacea represents an important new group of echinacea cultivars. In addition, this new introduction is better suited to overwintering in cold climates than other echinacea cultivars on the market today. Kismet's overwintering survivability is, in part, because Kismet has the ability to produce more carbohydrates through more stems, more crowns, and more foliage and so can feed themselves better, says Pavlich.
Kismet has been evaluated at garden trials from coast to coast across the U.S. including Minnesota to test its cold hardiness (it is rated as zone 4). The Kismet series has won the Top Performer and Best of Species awards at numerous trials. The series includes Kismet White, Kismet Raspberry, Kismet Intense Orange, Kismet Red, and Kismet Yellow.
The Kismet series is available for the first time at a select number of garden centres in southern Manitoba but when I checked at two locations for a second time, it was slim pickings. "We probably underestimated the popularity of Kismet," says Pavlich. Currently Terra Nova is the only producer of this product and is trying to get some of its other licensees on board for production.
You may also come across Prima which is an offshoot or the second generation of Kismet. New for 2020, the Prima echinacea hybrid collection is hardy to zone 4 and includes Prima Cinnamon, Prima Ginger, and Prima Ruby. All are extremely short (just 30 cm) so they are well-suited to containers or the front of a garden border. In addition to a short clumping habit, Prima has multiple crowns and produces multiple blooms in its first year.
Drainage is crucial to the winter survival of echinacea. Avoid planting your echinacea in compacted soil or in a low-lying area where water tends to pool. "Echinacea plants want to go into the wintertime in rather a lean, well-drained soil," says Pavlich. In addition to planting in an area that has well-drained soil, it is important to stop feeding your echinacea as the fall approaches.
There are simple steps you can take for growing robust coneflowers.
Planting depth is key. The crown of your coneflower should rest just at or slightly above the soil surface after watering in. Average soil versus rich soil as well as soil that is allowed to dry moderately between waterings is recommended. Avoid excess fertilizer which can cause weak stems and fewer flowers. Full sun (a minimum of six hours a day) is essential for healthy growth. If you are in the habit of applying a five cm layer of mulch at the base of your perennials to aid in conserving moisture in hot, dry conditions, keep in mind that echinacea can develop crown rot issues if moisture is trapped at the base. If you do apply mulch during the growing season, ensure that it is at least three to five cm away from the crown of the plant.
If the August garden does not include echinacea, then it is really missing a key flowering element. Echinacea provides a steady diet for pollinators and is deer resistant. Compact varieties such as Kismet and Prima would look outstanding in a container arrangement. Lift and plant them into your garden in fall. Since both of these new varieties have zone 4 hardiness, ensure good snow cover for winter protection.
colleenizacharias@gmail.com