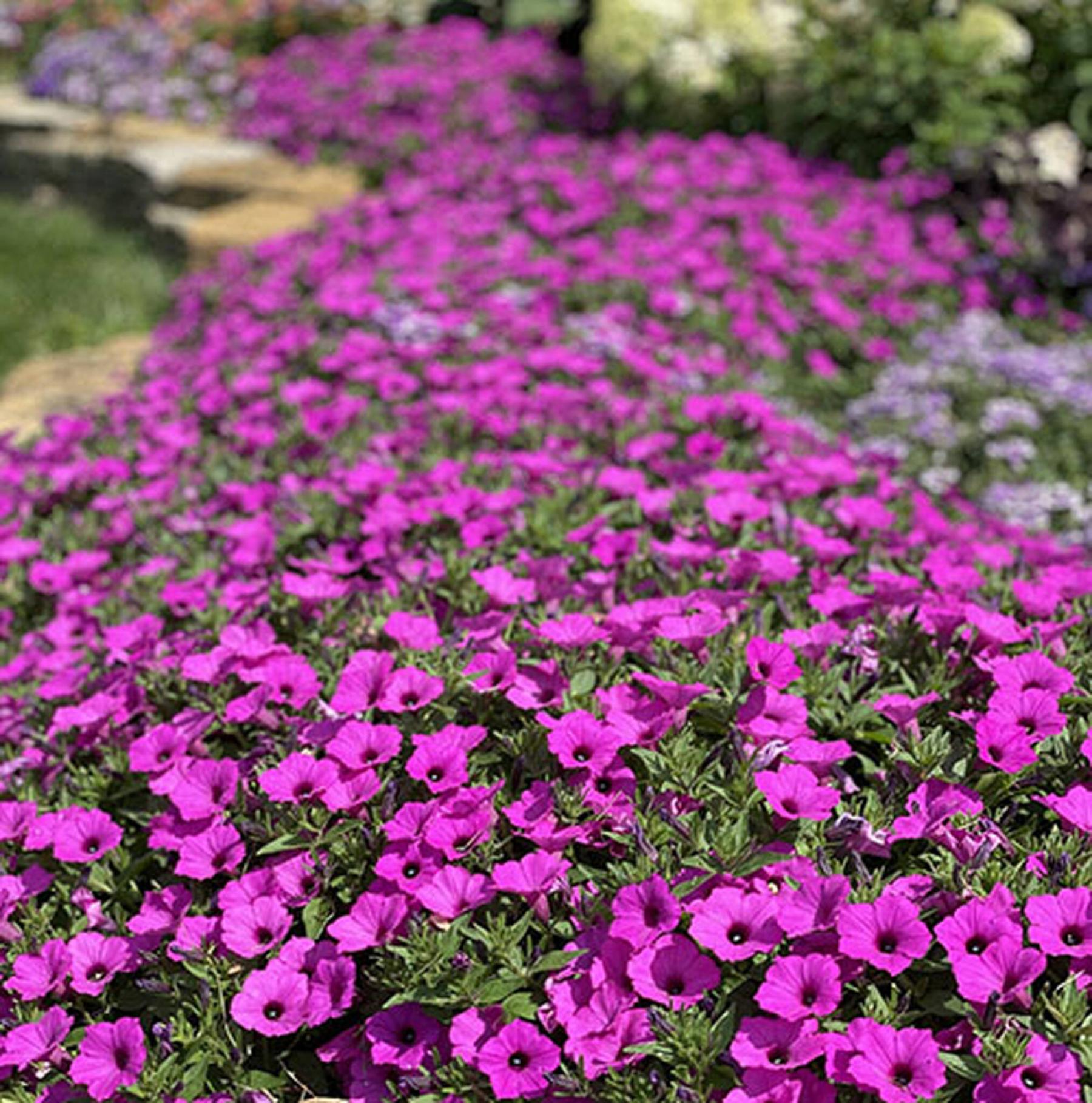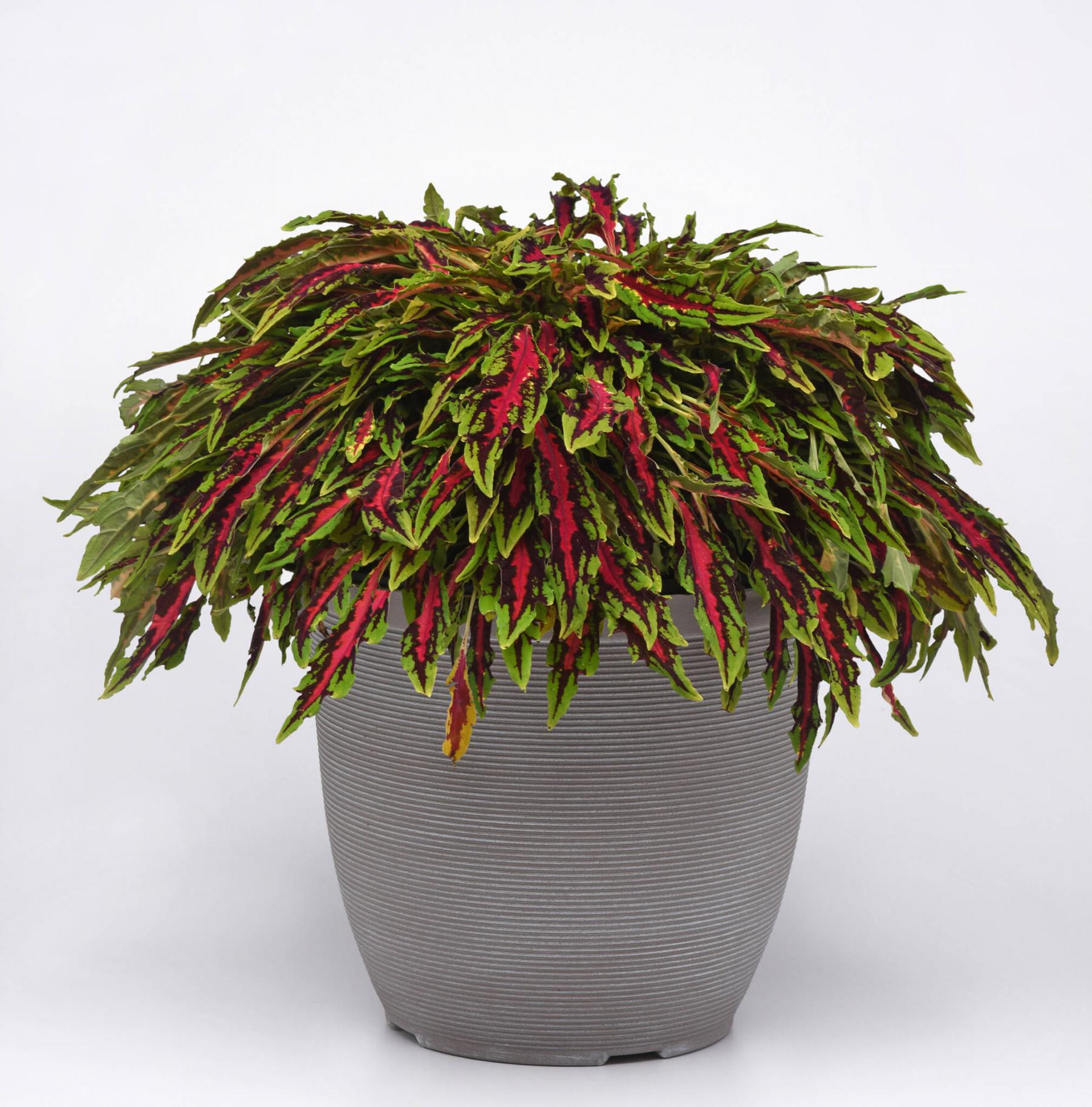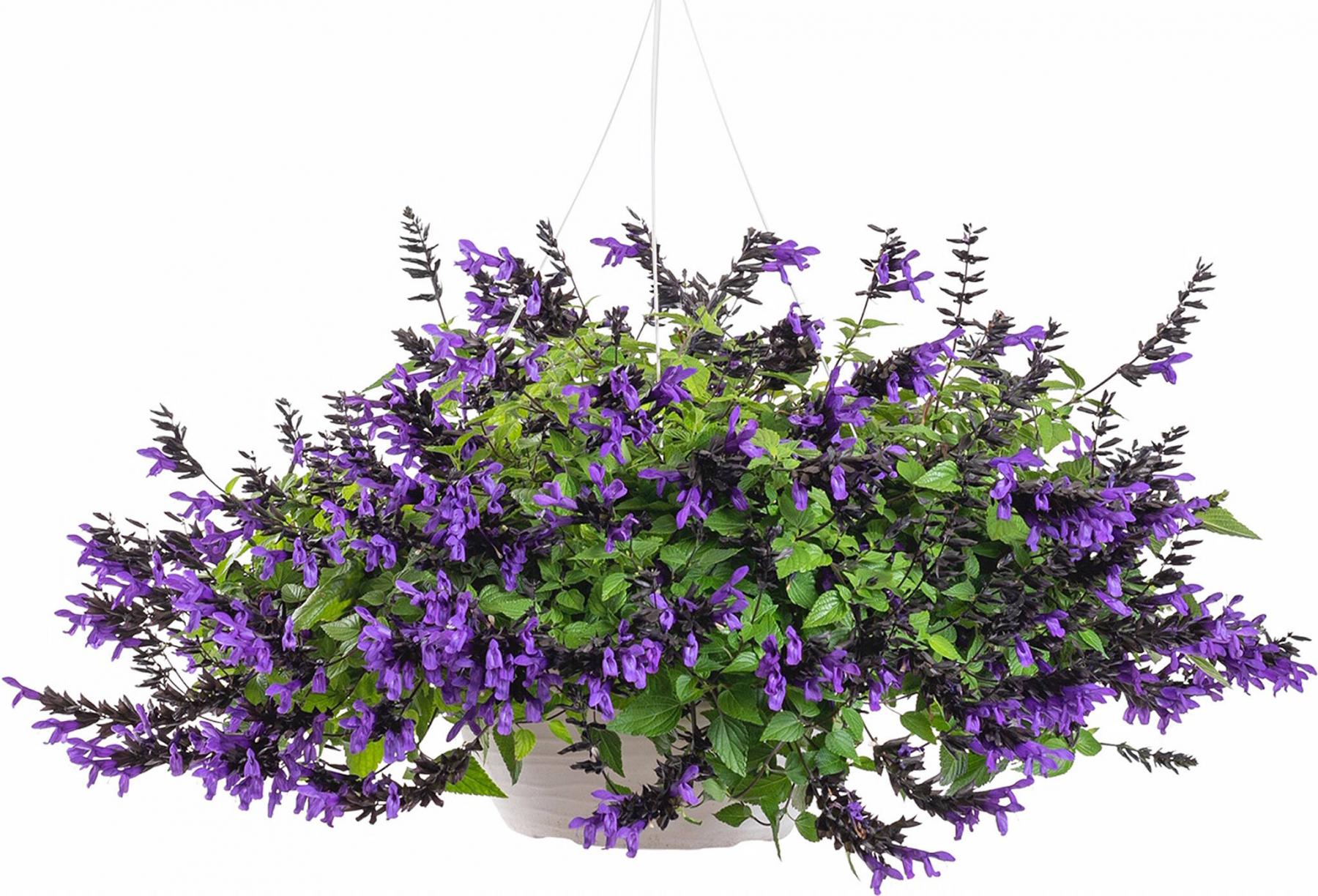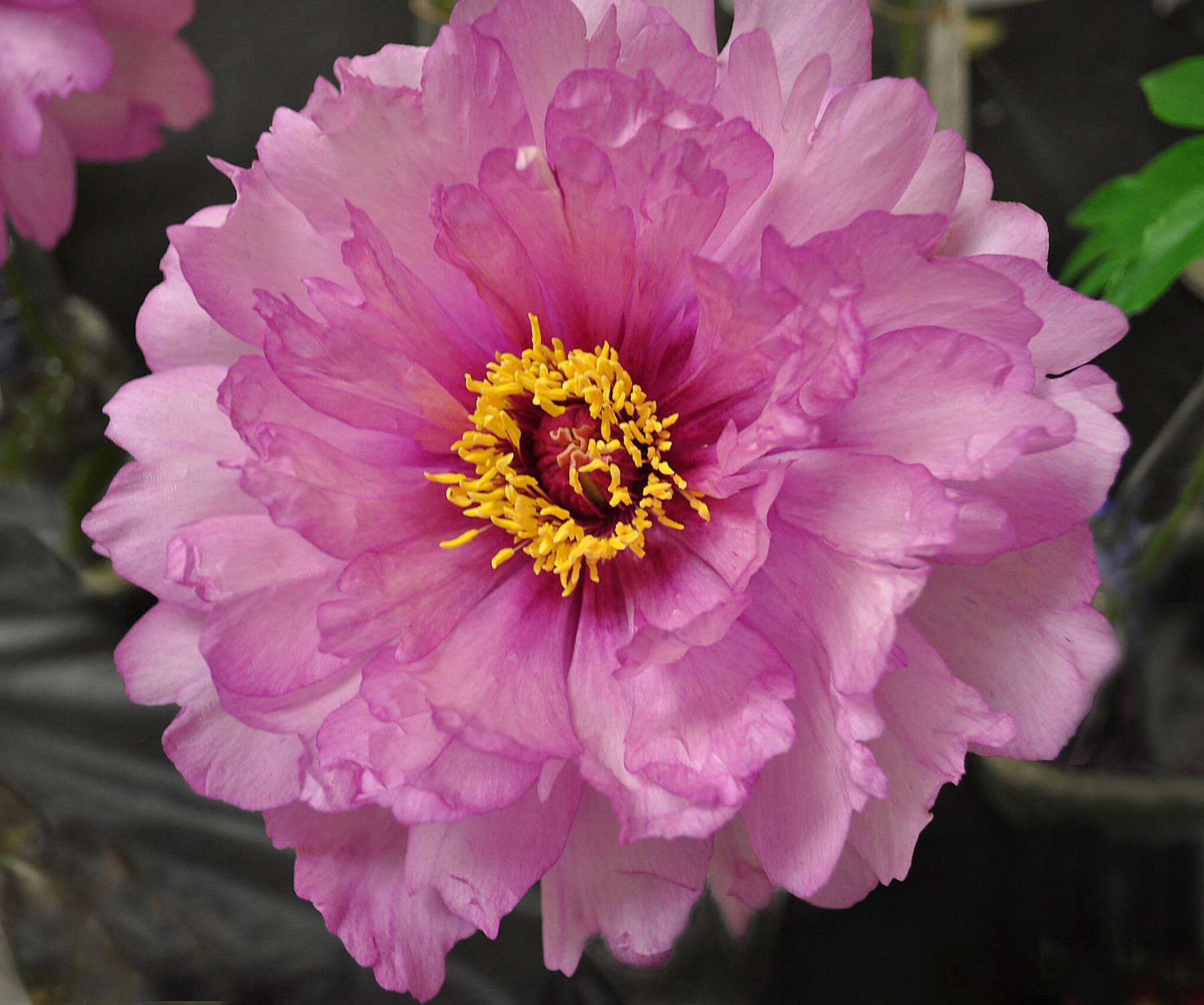 Matt Schriemer has early memories of spending Saturday mornings filling nursery containers with soilless mix when he was a young child. He performed other tasks, too, in his father's greenhouses and retail garden centre as soon as he was old enough to work on his own. Today, Matt Schriemer runs his own nursery and garden centre and his dad, Harry Schriemer, former owner of Schriemer's Home and Garden Showplace and now retired, can often be seen assisting with tasks such as planting seeds or transplanting seedlings and rooted cuttings.
Matt Schriemer is a third-generation nurseryman. A star volleyball player in his high school and university years, he earned a full volleyball scholarship at the University of Winnipeg and played for Team Canada. After a career-ending injury, he traded volleyball for garden retail. This is his fourth year as the owner of A. Paterson Bedding Plants located at 7250 Roblin Blvd., Headingley. Initially his first foray into garden centre retail was a new startup, Gro Greenhouse on St. Anne's Road south of the Perimeter Highway. When he learned that Ken and Marge Paterson who owned A. Paterson Bedding Plants were planning to retire, he knew that spelled opportunity on several different levels — location, location, location. A popular destination for many gardeners, he decided to keep the existing name for a seamless transition.
Since taking ownership, Schriemer has added three free-standing production greenhouses and increased the retail greenhouse space by another 12,000 square feet. The business sits on 15 acres of land and includes his private residence. "Oh yeah, on those cold February nights you have to check every three hours just to make sure the heating system is fully functional and all the plants in the greenhouse are cosy," he says.
At nearly 6-9, Schriemer stands tall. I admit, asking his height was my first question. "People always ask and when I was a teen my dad would say that he fed me Miracle-Gro," says Schriemer. Broad-shouldered with long flowing hair, Schriemer, who is single and in his early 30's, gets asked many things, not all of them plant related. But I digress.
Thursday, May 5, is slated to be opening day for A. Paterson Bedding Plants. In preparation, Schriemer has sourced many unique plants. His main focus is flowering plants, both annuals and perennials, as well as herbs and vegetables. "We root many of our own plants so we can source different suppliers from all over the world." He also starts many plants from seed which is how his grandfather and father started many of their plants. With rising fuel costs, sourcing unrooted cuttings and starting plants from seed also makes the most economic sense.
The ability to access unrooted cuttings and starting plants from seed opens the door to greater possibilities. Visitors to the greenhouse will see an exciting range of plants from new introductions to old favourites, including annuals not often seen such as Salpiglossis painted tongue flower. Lisianthus will also be available in six different colours. In some ways, says Harry Schriemer, it's back to the future and he couldn't be prouder of his son.
Schriemer's team includes Stephanie Graham who is assistant manager. Graham started working for A. Paterson's original owners 14 years ago. She says that many customers are looking for deer resistant plants. "We usually set up as many as three tables with deer resistant plants." One variety that she is excited about is Salvia Hummingbird Falls, an award-winning and ground-breaking new salvia for 2022. A heat tolerant annual with cascading stems, Hummingbird Falls produces an abundance of blue flowers and shiny black calyces all summer long. The first Salvia guaranitica bred for hanging baskets, this variety is billed as a natural hummingbird magnet that can be used as a hummingbird feeding plant in your yard.
Salvia has a strong scent so it is not favoured by deer. Last year, Schriemer and Graham trialed Salvia canariensis Lancelot and will be offering it again this year. "We saw very good heat and drought tolerance with Lancelot Salvia," says Graham. An annual, Lancelot has silvery-white felted leaves like Lamb's-ears and produces lavender flowers in July. It grows to a height of three feet or taller and is perfect for full sun.
For container plantings that resist deer, Graham also recommends Marine Blue Heliotrope and Meteor Shower Verbena bonariensis. For maximum impact and deer resistance, Graham recommends Nicotiana sylvestris Only the Lonely which grows to an impressive 4 to 5 ft tall. This fabulously fragrant annual not often found features a profusion of candelabra-like tubular white flowers.
There is a huge assortment of perennials. Yucca Color Guard, for example, is a zone 4a perennial that is heat and drought tolerant and resists deer. It features swordlike green and yellow foliage. Use it as the ultimate thriller in your container gardens or in a sunny border, says Schriemer.
You will also find several very lovely peonies at A. Paterson's including herbaceous types and intersectional peonies known as Itoh peonies. First Arrival is an Itoh peony that produces large, semi-double to double lavender pink flowers with showy yellow stamens. The first time I saw this incredible peony was at the Canadian Peony Society show at Assiniboine Park Conservatory in 2014. It's not a flower you would ever forget.
Coleus, of course, is on every gardener's list. Add Spitfire, an exciting new micro coleus, to your list. This mounding variety has vibrant pink and lime green colouring and a unique leaf shape. "We're trying out Spitfire in hanging baskets this year," says Schriemer.
Supertunia Vista Jazzberry is the newest addition to the Supertunia Vista line. Even if you are stuck on Vista Bubblegum, Jazzberry's performance is said to rival Bubblegum in size and flower coverage.
There are so many wonderful plant choices each spring. Not only is spending time in the warm, humid greenhouse environment great for your complexion, but it's also the ideal environment for tender annuals, many of which trace their origins to subtropical or tropical regions. The optimal light conditions in greenhouses also help to maximize plant growth.
If you are bringing annual plants home while there is still a risk of frost or temperatures are consistently below 8 degrees Celsius, it's best to store them indoors in a brightly lit, warm location. Avoid the urge to water your new plants every day. Instead, allow the soil surface to dry between waterings. Coleus, for example, cannot tolerate wet, soggy soil.
Tropical foliage plants will thrive best in a warm, brightly lit indoor location until outdoor temperatures are consistently above 10 to 15 C. Pinch off all the flowers on your annuals which will help them direct their energy into growing a healthy root system. Transplant your annuals into a larger pot that is filled with a soilless potting mix and only use containers that have drainage holes.
Once outdoor temperatures are consistently above 8 C., begin hardening off your plants by gradually moving them outdoors for an hour or two each day in a location that is protected from direct sun and wind.
colleenizacharias@gmail.com