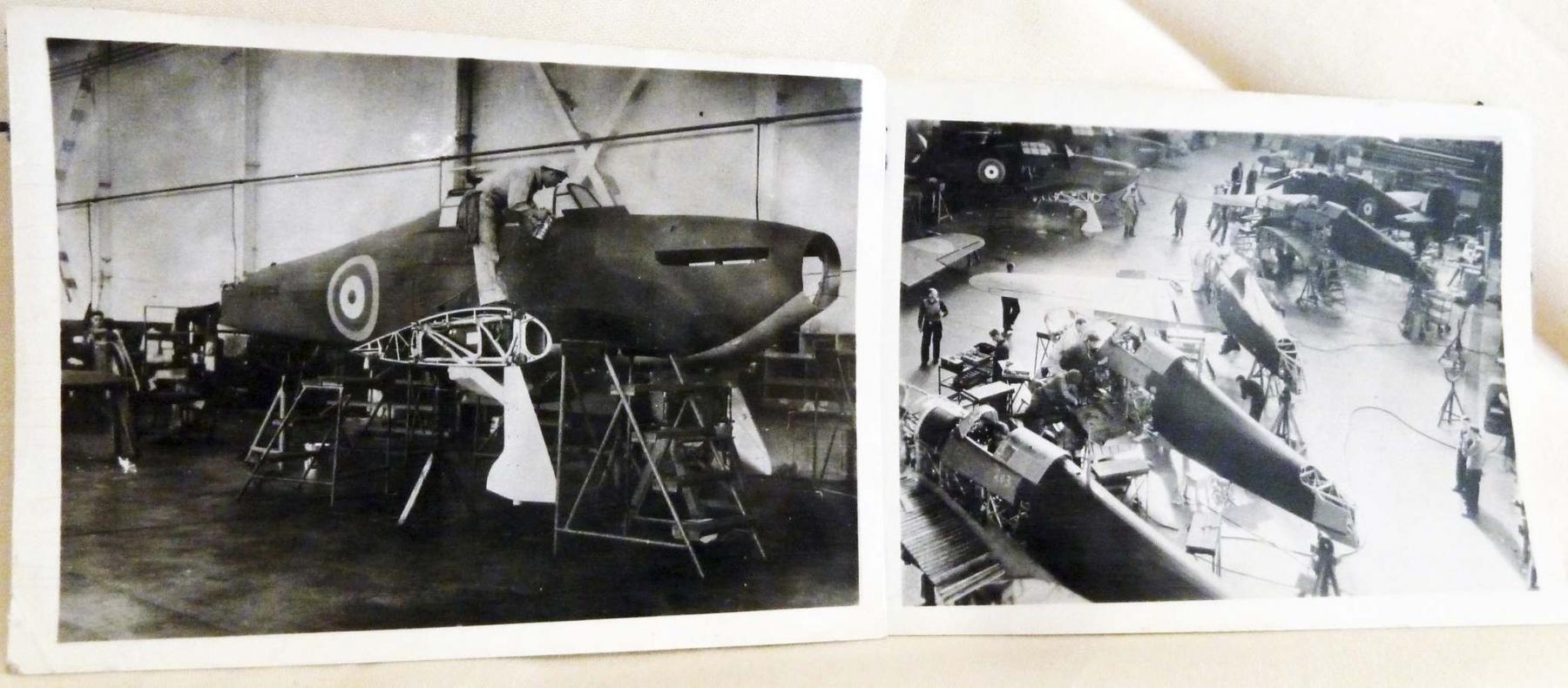 I am regularly approached by people asking me what to do with keepsakes, furniture, old letters, family photos and movies — you name it — usually passed along by parents and grandparents.
I try to be as helpful as possible. Too often, history that should be saved is chucked, and that's never a good thing.
Presently, I too am facing a bit of a challenge with what to do with a few of my many things, some collected by me, others part of a legacy of interesting things remaining from family members now gone.
One of the most interesting heirlooms in my possession is a good-sized piece of material from the Fort William Can-Car plant that built Hawker Hurricane fighter planes for use in the Second World War, which, along with the Spitfire and others, did so much to defend the free world from the monster Hitler.
Dad volunteered to go fight, but because he'd recently almost died from goiter surgery, they refused him, so he did the next best thing he could find — he built fighter planes.
If memory serves me correctly, the fabric/remnant is a piece left over from what was used to cover the fuselage of the planes. I also have a couple of pictures of the production floor Dad supervised while on the job.
So what to do with this? Well, a couple of thoughts come to mind. The first is to donate it to an aviation museum. The second — and I can see my businessman/entrepreneur Dad urging me to do this — check eBay, etc. to see what a section of Hawker Hurricane fabric might be worth on the collector market.
So I'm going to do that — and I suggest to anyone else out there who has unique treasures you don't know the value of: before throwing it out, giving it away or even selling for a token price, do your homework and find out what it might be worth. You might get enough to buy pizza and beer for a year, and how do you beat that?
I do have a lot of stuff. This next batch I'm showing you involves a lot of patience and a lot of waiting.
For example, I have a spray can of Charmaine Beer Foam Hair Set and Conditioner and a tube of Brylcreem. Yes, my hair disappeared many decades ago, but who knows when they might create a really effective hair regrowth treatment, and I may need these! Why throw away something you might still use?
Not to mention, aside from the hair aspect, the beer foam spray has potential as a possible libation. Repurposing is everything these days.
All this waiting may result in my becoming constipated, so it doesn't hurt to have a tin of Ex-Lax, the chocolate laxative, on hand in case of a system shutdown. Preparation. SO important.
I also have some passes and coupons I hope to use some day, including one for free entry for two to the Hyland Movie Theatre and coupons for the North Main Car Wash — both on Main Street, here in the Peg, of course.
Sure, the car wash coupon says: this offer expires January 1, 1968, but I'm sure they'd honour it. I'll wait to see the manager.
So as we roar into the 2020s — how the heck did that happen, weren't the Beatles just on The Ed Sullivan Show? — I wish you well sorting through your goodies and downsizing, and remind you to find out the value before you part with stuff!
Feel free to thank me with passes, coupons, etc. Obviously, I'll take anything. Better yet, nothing!
Comments or feedback, love to hear from you!
lmustard1948@gmail.com