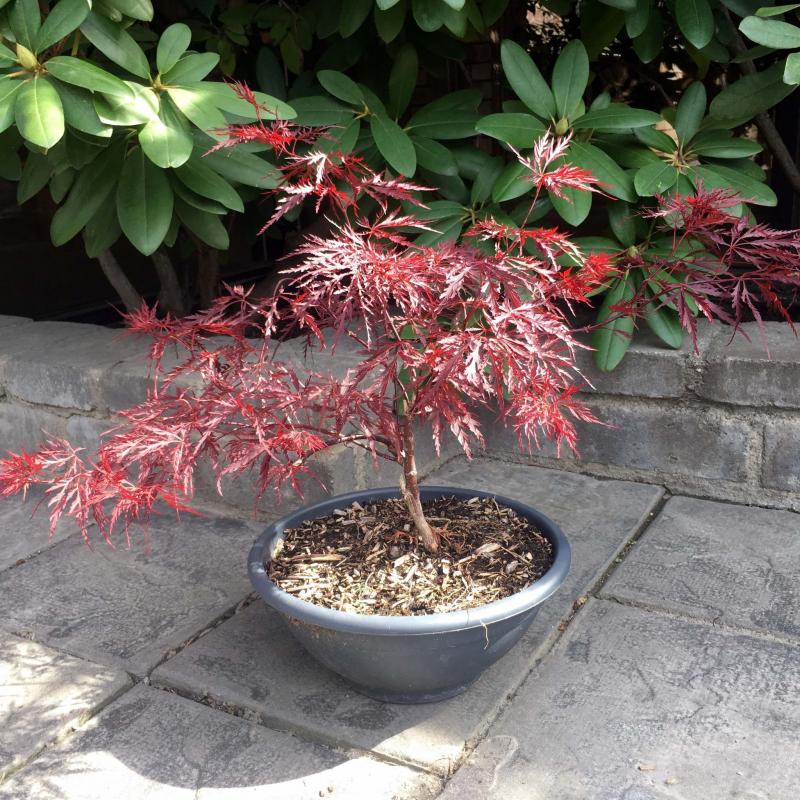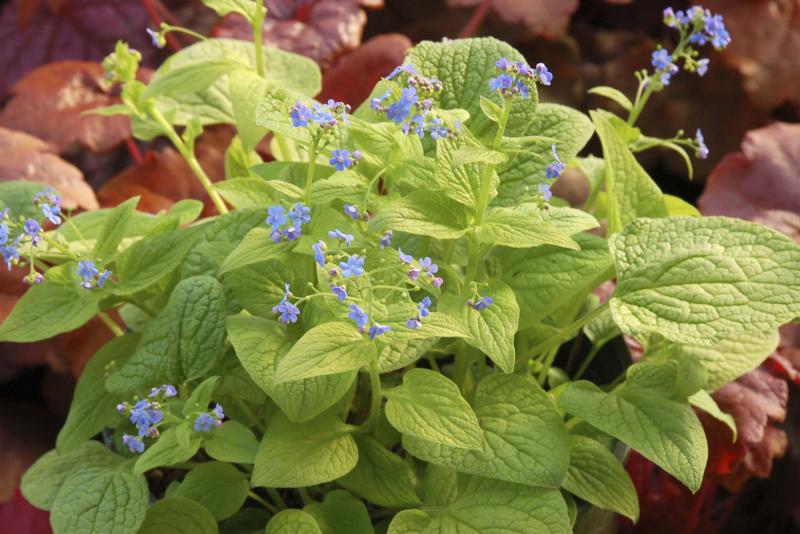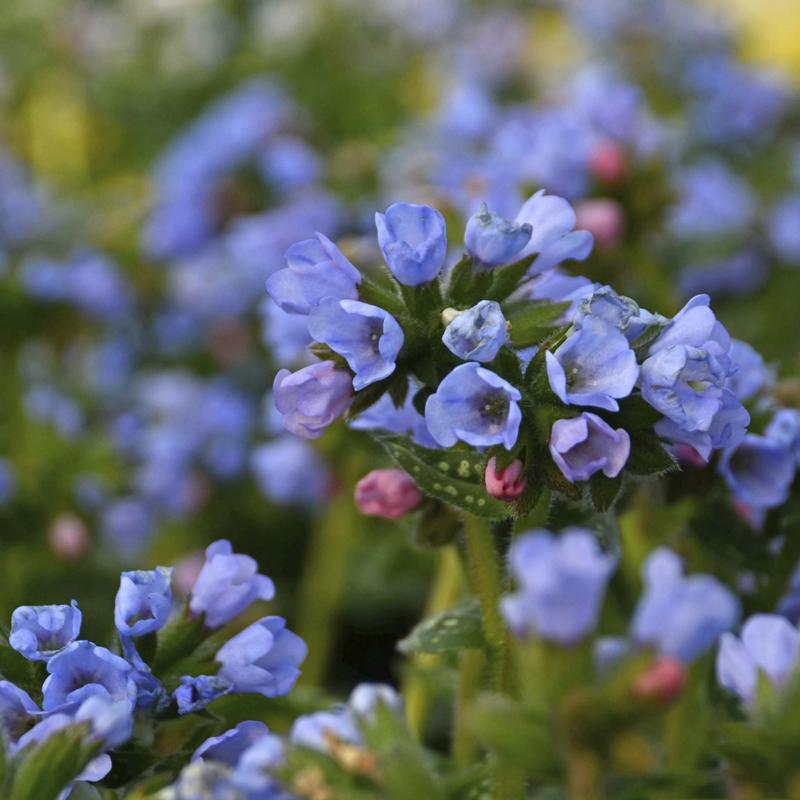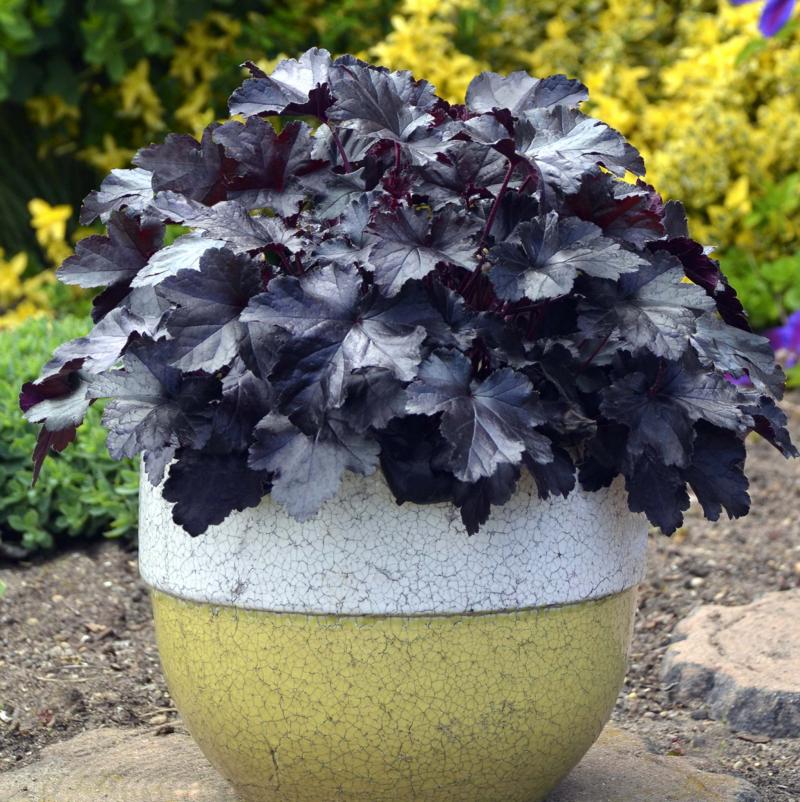 Every plant purchase is an investment. If your creatively designed annual container arrangement fizzles out by mid-summer, then you've wasted both your time and money. By including perennials in your patio pots, you open the door to greater opportunity — a chance to expand your creative repertoire, but also to enjoy a display that continues to look beautiful well into the fall. At the end of the season, simply lift the perennial and plant in your garden where it can live on for many more years. How economical is that?
If spring is getting off to too slow a start for you, all the more reason to decorate your patio with hardy and resilient perennials. A few days of acclimatizing to the outdoors and greenhouse-grown perennials are ready to go outdoors. They won't cower or die if temperatures dip to zero overnight.
Another advantage is that many of today's perennials have been bred by plant breeders to flower in their first year. Echinacea Delicious Candy, for example, comes from the breeding program of famed Dutch hybridizer Marco van Noort, and is a cross between single Echinacea and semi-double selections.
This new hybrid coneflower features a brilliant fuchsia pink pom pom centre and large double flowers with flat ray petals. Compact (only 45 to 60 centimetres tall) and well-branched, Delicious Candy has the distinction of flowering earlier than other coneflowers and continues to bloom until frost. Van Noort says it is his best Echinacea in five years. It is important to maintain even moisture conditions, van Noort says, who also recommends good snow cover for winter survival.
I'm looking forward to growing Echinacea Delicious Candy, which is hardy to zone 4, in a full-sun patio pot. In the fall, I will lift it and plant it in my garden to see if it will overwinter successfully.
Primo Black Pearl Heuchera hybrid is a new coral bells variety that is just too interesting for garden beds alone. Named by Proven Winners as its 2018 Perennial of the Year, Primo Black Pearl is a substantial coral bells that once mature grows to 65 cm wide. It has densely ruffled, jet black, waxy foliage that will flash its rosy-purple undersides on breezy days. A villosa species hybrid, Primo Black Pearl has increased tolerance to high heat and humidity compared to other heuchera species.
If your container is tall or elevated, rabbits won't be able to chew off the dainty flower scapes. While the plant tag says full sun, heuchera is generally more comfortable in a location that provides some relief from the hot afternoon sun. Adequate moisture and good drainage is essential to its success whether in a container or bed.
Contrast the texture of Primo Black Pearl with another foliage perennial such as Brunnera macrophylla Silver Charm or Diane's Gold. I'm wild about Brunnera (also known as Siberian bugloss) both for its sprays of tiny blue flowers from mid-May to mid-June as well as its large, rugose heart-shaped leaves. With a similar mounding habit to coral bells, Silver Charm shows off the same silver foliage with green veins as Brunnera Jack Frost but has a more vigorous growth rate.
Brunnera macrophylla Diane's Gold has the same large heart-shaped foliage but in bright golden-chartreuse. The colour lasts throughout the growing season.
To design your own low-maintenance foliage container for shade, consider combining your favourite variety of fern, hosta and Siberian bugloss with the silvery tones of Pulmonaria. Commonly known as lungwort, this low-growing, mounding perennial is one of the earliest flowering spring plants. Twinkle Toes is a hardy variety that produces masses of periwinkle blue flowers. Enjoy the beautiful, silver-spotted foliage for the rest of the growing season.
Keep in mind that perennials have larger root systems, so be sure to provide enough space for them to grow.
Jan Pedersen, Bylands Nurseries sales representative for Manitoba, Northwest Ontario, North Dakota and Minnesota, says that most of these perennials should be available at many local garden centres this spring. In addition to selling perennials in their individual containers, Pedersen says that Bylands, located on the West Coast, is also shipping patio bowls and patio planters that contain a mix of perennials.
Available at Canadian Tire, Rona, and Home Hardware stores in May, many of the 40-cm patio planters will be all foliage, Pedersen says. Some will contain a mix of five varieties of fern or hosta. Fern varieties include Athyrium nipponicum Metallicum known as Japanese Painted Fern which has silvery-grey fronds with mauve highlights. Athyrium Filix-femina is an elegant fern with lacy fronds.
Other varieties include Athyrium Ghost with uniquely coloured apple-green fronds; Dryopteris erythrosora Brilliance, which is also known as Autumn Fern, for its newly emerging fronds that are orange; and Polystichum acrostichoides, a large, hardy fern commonly called Christmas fern. Fern fronds are very popular for use in cut flower bouquets. All of these varieties can be transplanted into the garden in fall.
Be inspired by the perennial ingredients in Bylands premium mixed planters. In one example, Pedersen says, a patio planter designed for part shade contains a luscious combination of perennials with emphasis on structure, unique colour and texture. Heucherella Pink Fizz is a perennial that you might otherwise not try if only because it's a tender zone 4 perennial; however, this new heucherella (a cross between heuchera and tiarella) has large, distinctively deep-lobed, soft green leaves with deep purple veining.
In a sophisticated pairing, Heucherella Pink Fizz has been combined with Heuchera Northern Exposure Silver, which is from the cold tolerant Northern Exposure series. Bred with Heuchera richardsonii, which can be found growing as far north as the Northwest Territories, Northern Exposure Silver has burgundy silver leaves to complement the pretty-in-pink flower scapes of Heucherella Pink Fizz.
Iris germanica, a tall bearded iris that is tolerant of part shade, serves as the thriller; and while it's true that its blue-purple blooms appear in spring and not summer, its soft green, sword-shaped leaves add an architectural element to the container design. In the centre of the planter, Skyline series Calluna vulgarias (non-flowering Scotch Heather) offers its own architectural interest, with thick, square-shaped foliage spikes. Ajuga reptans Black Scallop, with purple-black glossy leaves, softens the front edge and forms a dense mat that will spill over the side of the pot.
Also coming our way from Bylands, Pedersen says, are low 25-cm bowls with a fully weeping bonsai Japanese maple with iconic five-pointed lobed leaves. Look for these at local big box stores, Pedersen says, where they will be available in three colours: brilliant red, chartreuse green and variegated green with pink tones.
Although classified as a perennial zone 5, Pedersen says that it's possible to overwinter Japanese maple in an unheated garage. Water the plants well throughout the fall and allow them to drop their leaves. Sit the containers on a block of wood or a table so they are not sitting directly on concrete which can dry out the roots. Wait until late winter before you begin adding small amounts of water. There's a good chance, Pedersen says, that your Japanese maple will come back to life in the spring.
colleenizacharias@gmail.com