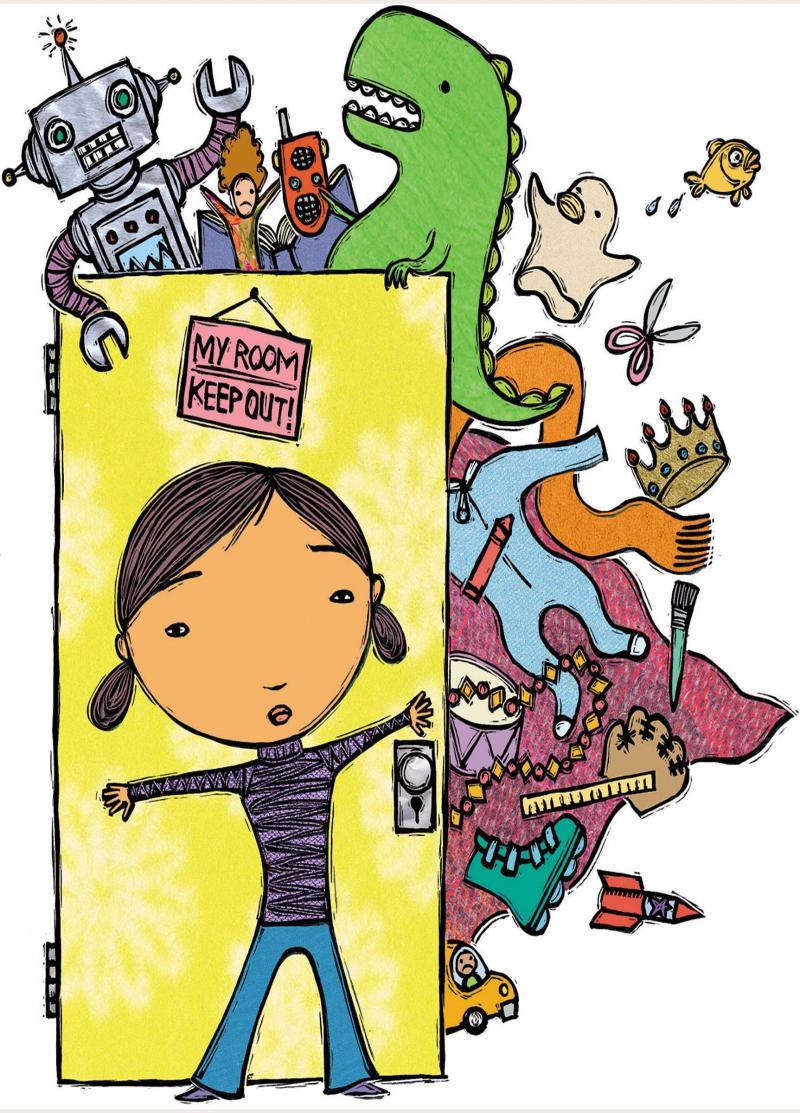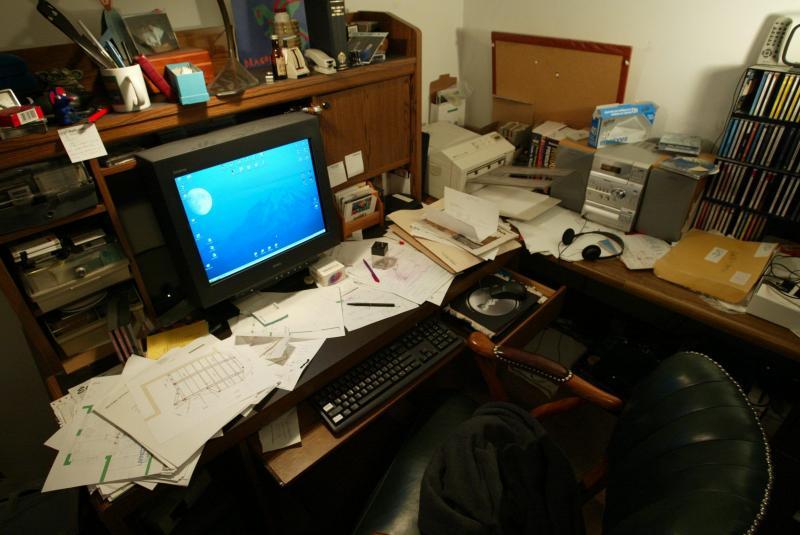 His posh Manhattan apartment was a disaster zone. Old clothes, which he'd worn before an 80-pound weight loss, were scattered throughout.
The former chef and musician left the tools of his trades stacked on any available surface.
It took a team of three, working six eight-hour days, to clear the clutter.
"He's so different now," says Lisa Jacobs, the New York-based professional organizer who restored order to her client's home and ultimately, his life too.
Today he seems happier, walks taller, looks people in the eye and is more confident, says Jacobs, who has her own business called Imagine it Done.
She may be clearing out the physical clutter in her clients' homes, but the emotional clutter often goes with it too.
This personal transformation after a major decluttering is common, she says.
Call it crazy but there are many life lessons to be learned from professional organizers and project managers -- those highly efficient worker bees who attack major projects with aplomb or blow through their clients' lives and dump their years-accumulated detritus in a snap.
Their mantra: If people would tackle life's major projects -- vacation or wedding planning, career changes, even housework -- head on with a plan and manage their clutter at home and the office, they will be more successful, happy and confident in all areas of their lives.
Below are their best tips for a saner life.
"If you have a space that is organized and in harmony then you're going to manifest confidence in every aspect of your life," says Jacobs, who has been a professional organizer for five years.
"I create order from disorder," she adds.
Calgary-based project manager Marsha Connor also subscribes to order on a grand scale.
She says anything in life -- from spring cleaning to spring planting, to daily errands, to wedding or vacation planning, to organizing a garage sale or a block party -- can be easily tackled by thinking and acting like a professional project manager.
The key is planning.
Connor is a big advocate of lists, which include a task-by-task breakdown, in some cases down to five-minute increments, to keep projects on track and on time.
Connor's lists are incredibly detailed, but she swears this attention to detail will actually reduce stress. "By breaking it down into smaller tasks makes it much less intimidating," Connor says.
Manage your life, ease your mind
Here are a few organizing and project management tips to help you manage your life and get unstuck.
1. You must subscribe to the philosophy, "An organized space is an organized life is an organized mind," professional organizer Lisa Jacobs says. If you don't believe that, then no amount of decluttering will help. The piles will pile up over and over again.
2. Look into your closet to see who you are, Jacobs says. The clothes tell you who you were, who you are and who you want to be. Get rid of the clothes you used to wear and the ones you hope to wear one day. Take an inventory of your remaining clothes and then don't go out and purchase similar items. "This is what creates an abundance," she explains.
3. Organize your closet and the toiletries in your bathroom. Set up both spaces so the clutter is minimized. Everyone must use these spaces first thing every morning. If they're cluttered, it starts your day in disorganization and chaos, which could make the rest of the day follow suit, she says.
Manage your life like a project manager
Here are a few tips to tackle life's work efficiently and with less stress.
1. Start at the end of the project and work backwards, says Marsha Connor, a Calgary-based project manager with Cisco Information Systems and a member of the Project Management Institute. Think about what you want to achieve. By identifying what you want, you'll hone in on what's really important and ignore the rest.
2. Make a list. Connor has four life to-do lists going all the time. They include: Short-term important; short-term not important; long-term important; and long-term not important. Instead of one big laundry list of items, Connor triages her to-do list.
3. "Plan the work, work the plan." Connor is a big fan of this well-known business axiom.
4. The three elements of any project are time, money and quality. Pick two priorities and guide your decision-making based on those, Connor says.
5. Identify risks (unexpected problems) and issues (things you are dealing with right now) so that you can mitigate your reaction.
6. Stress arises from misinformation, not having the information, or not understanding the information, she says.
-- Canwest News Services