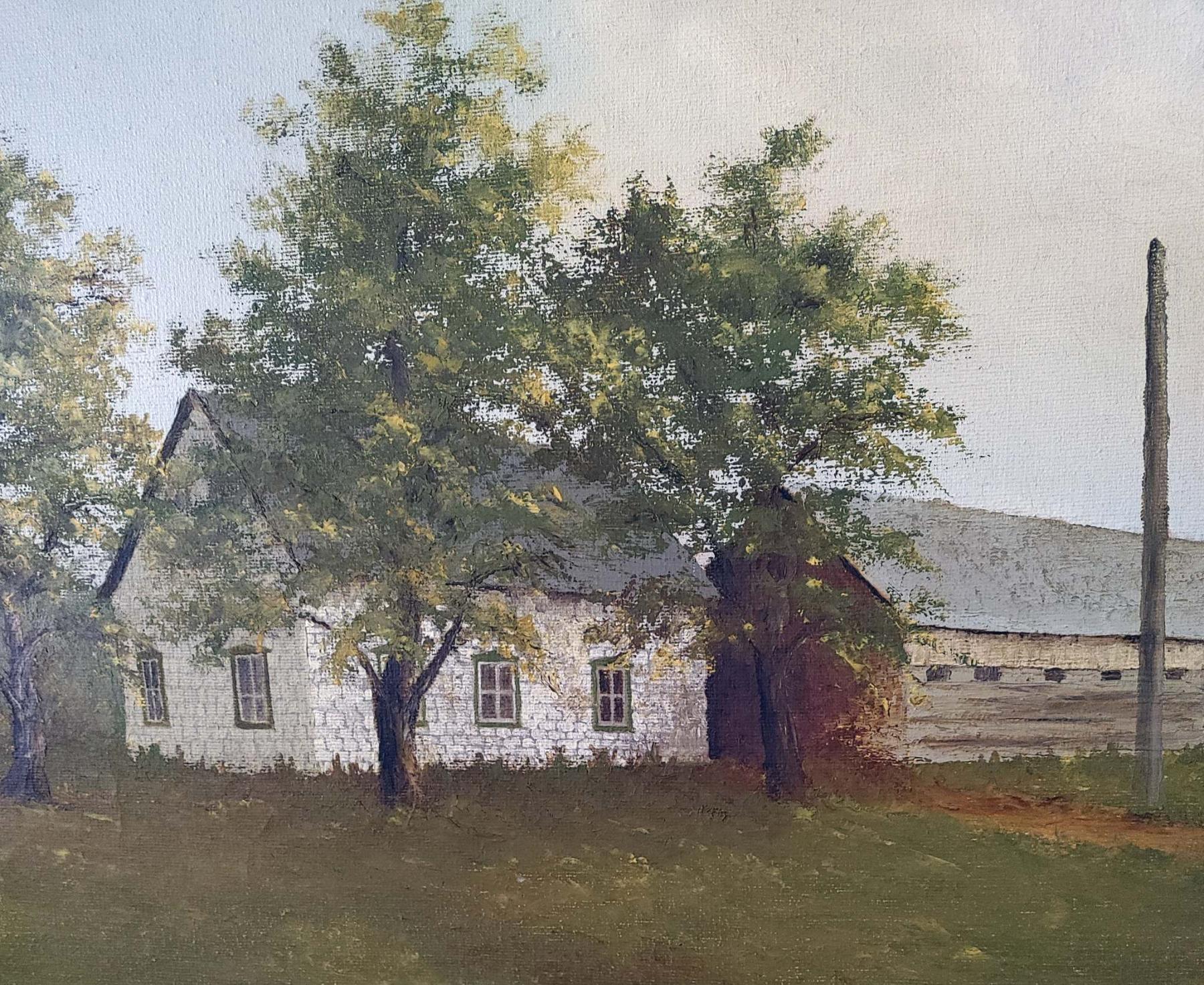 Last week's column about battling Prairie winters in days gone by sure did generate some warm responses.
"Dear Laurie. I really enjoyed your article about the old Mustard homestead. I emigrated to Canada from the gentle climate and rolling hills of Berkshire, U.K., over a half century ago. The Prairies and its history of settlement has held me in its thrall ever since. I married a girl whose family on both sides settled in western Manitoba in the late 1800s. I've included a picture of her paternal grandparents' first cabin — still standing. It was maybe 500 square feet max. They raised six children there. Of course, the Prairies weren't empty when they arrived. I was lucky enough to work with a lot of Indigenous people as a line-cutter when I first got here. I had no knowledge of their history and struggles when I met them. Like most of us, I now know better. All this is a preamble to let you know that I decided to write a novel inspired by all of this called Land Title … A Novel of the Prairies. I recently published it independently on Amazon. Quite sensibly, no publisher was interested in the first novel of a 75-year-old. It's already a worldwide best seller with over 40 copies sold. (I have a number of loyal friends)." Stay safe and well, Terry Dann."
Appreciate the feedback Terry, and congratulations on your novel. Hope you sell lots of copies.
"Laurie, great reminiscing! We lived in the Interlake before power came, in the 1950s. Two-storey old house on a small farm, four kids, and a brick chimney which ran up through our bedroom. I remember lying in bed at night, watching red flames going up that chimney through the cracks in the mortar! Dad would say, 'Just burning off the soot in the pipes'. Yikes. Frozen drinking water, also the commode in the closet. Getting dressed in the morning, huddling around the wood heater downstairs, so much more." Thanks for the memories, Joy Guttormson.
Thanks Joy. Glad you survived that chimney. It's a good thing we have the "code" chimneys must abide by now. Yikes indeed.
"Dear Mr. M. I appreciated your column in Saturday's Free Press. It brought back fond memories of my childhood on a dirt-poor farm in Saskatchewan. I recall the frost being approximately a half-inch thick on the inside of the windows in the a.m., except the one beside the wood stove in the kitchen. Our walls upstairs were cardboard over the wood beams and even they had frost on them. This despite both stoves being stoked all night by Mom and Dad. Ah well, we all survived." Thanks, Dorothy Horn.
Yeesh. Sounds like a frozen hell to me Dorothy. Congrats on surviving.
"Laurie, the first years of our marriage we lived in such a house. Your article brought back many cold memories. Just as you said, the kids when they were a little older would sleep upstairs in summer and downstairs in winter. One year we bought a roll of thick plastic and wrapped the house with it. At least that prevented the wind from blowing through the cracks." Thanks for the memories, even if they were cold ones, Verna Thiessen.
Hmmm, the wrap. Maybe we should all try that.
Speaking of wraps, let's wrap today's column with this chilly memory, "Laurie, I'm only 65 but I spent the first 10 years of my life in houses with no running water and only wood heat, many cold mornings were spent with everyone huddled together getting dressed over the grate directly above the old wood burning furnace in the basement, with the water dipper frozen in the pail on the kitchen counter." Keep up the good work, Eugene Winnicki.
I'll try Eugene, as soon as my hands warm up. Hopefully our recent big chill has left the building. Stay warm kids.
Comments or feedback welcome!
lmustard1948@gmail.com