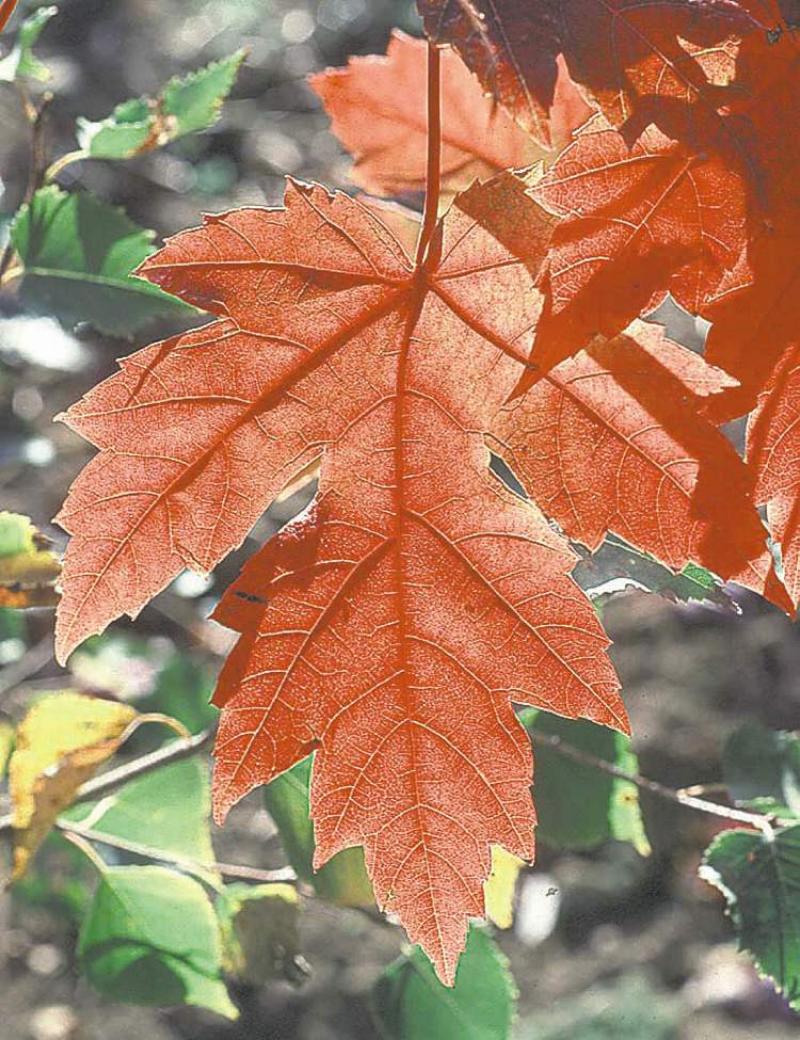 The vast majority of trees do not have serious problems, but they need to be properly maintained. Timely watering and fertilizing is important to ensure their health is sustained.
Fall is a great season to plant trees and shrubs. Indigenous species are the best choice because they are best-suited to prairie soils and climate, especially those of the Red River Valley.
For urban areas, this group would include trees such as Delta hackberry, basswood, white birch, green ash, black ash and bur oak, as well as woody shrubs like red osier dogwood, snowberry, hazelnut, nannyberry, downy arrowwood and highbush cranberry.
Most of these native plants are available from commercial tree nurseries and larger garden centres. Notice there are no coniferous evergreens in this list because they're not naturally found growing in the heavy clay loam soils of the Red River Valley.
People like diversity when it comes to trees and woody shrubs, and tree colour is a major factor for many. Most native trees turn various hues of yellow in the fall, but here's a short list of trees that produce a variety of colours. They may be unfamiliar, but they're all deemed hardy to southern Manitoba. There are many other, hardier tree varieties (Zone 2 or 3) that can also be very attractive at different times of the year:
-- Autumn Blaze Freeman Maple (bright red fall leaves);
-- Pagoda Dogwood (abundant white spring flowers; dark blue summer berries and variable purple fall leaves);
-- Northern Blaze White Ash (maroon fall leaves);
-- Ohio Buckeye (colourful orchid-like spring flowers; yellow-orange leaves, often with red hues; orange-brown clusters of husks enclosing a brown nut with a creamy spot resembling a deer's eye);
-- Northern Acclaim Honey Locust (small fine-textured compound leaflets that turn bright yellow in fall; usually symmetrically shaped; stays a small tree in our prairie landscapes);
-- Northern Pin Oak (a hardy tree variety that has been developed by Jeffries Nurseries of Portage la Prairie and others; produces a bronze-red fall leaf but tends to be relatively slow-growing); and
-- Hot Wings Tatarian Maple (very hardy small maple with bright scarlet leaves and fruit called samaras that look like propellers; a hardy specimen tree).
Look online for pictures and more information on these trees.
If you have not yet done so, water your trees before winter, as there is very little moisture in the soil. You should water your trees in the spring, fall, and once a month during prolonged dry summers.
Never restrict your watering to the trunk area. Take the height of the tree (say 12 metres) and divide it by two (you get six metres). Go out six metres from the trunk, using it as the centre of a circle, and water this entire area for a half-hour to 45 minutes every week when the weather is dry and hot.
Michael Allen, M.Sc.F., RPF, is a consulting urban forester and certified arborist. He owns Viburnum Tree Experts, a Manitoba company that provides objective assessments and diagnoses of the condition and the care required for trees and shrubs on home and business landscapes. He can be reached at 204-831-6503 or viburnumtrees@shaw.ca . His website is www.treeexperts.mb.ca