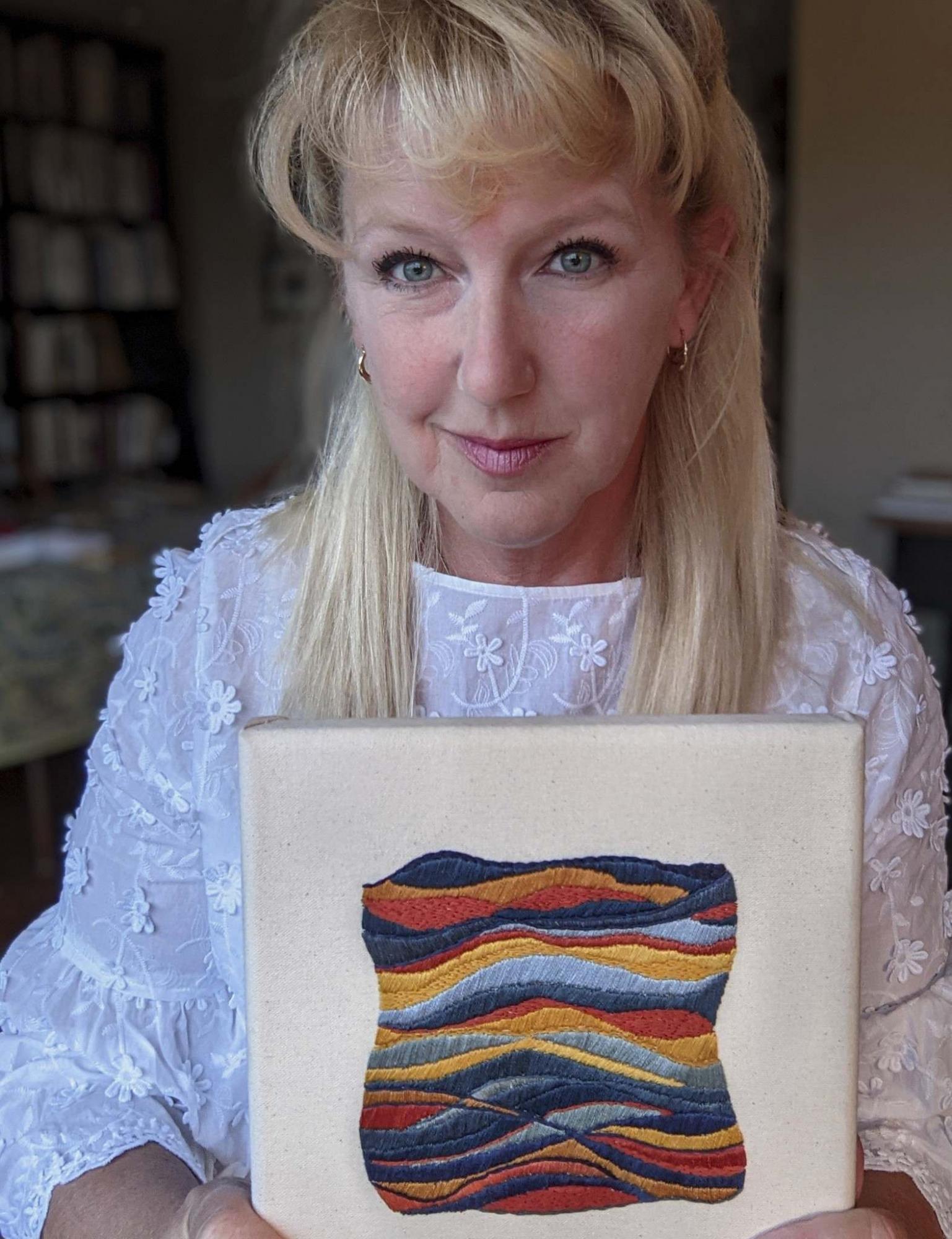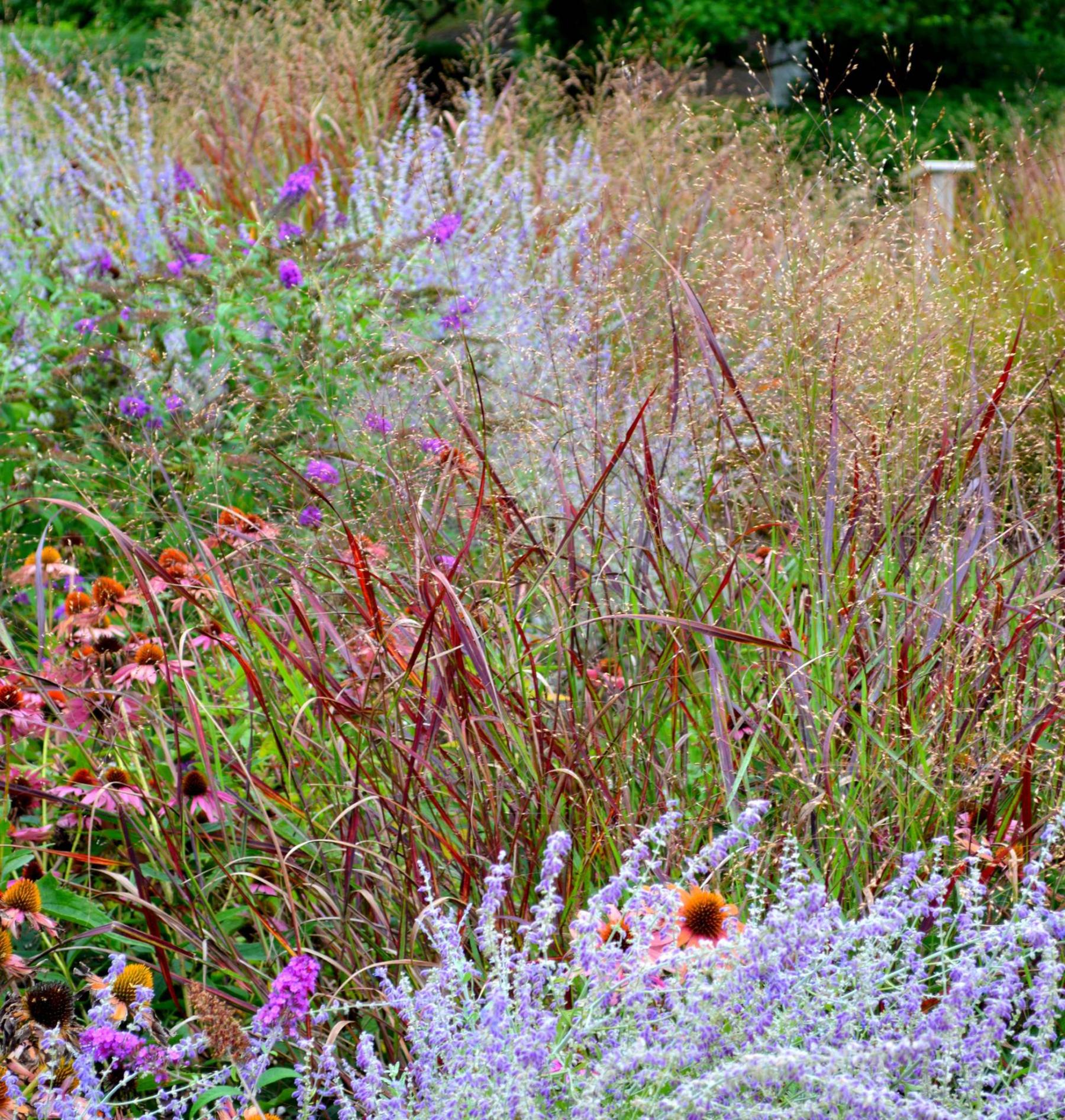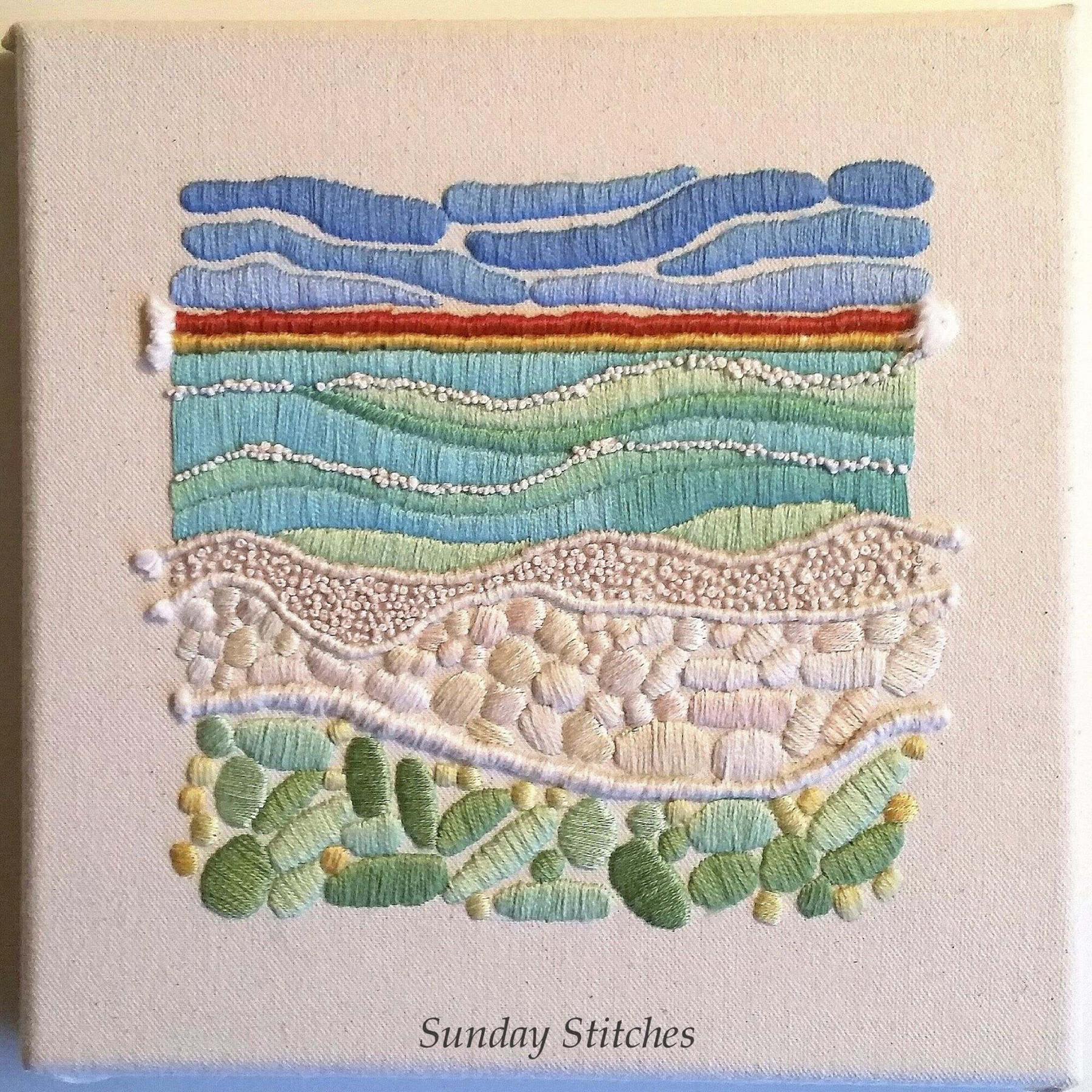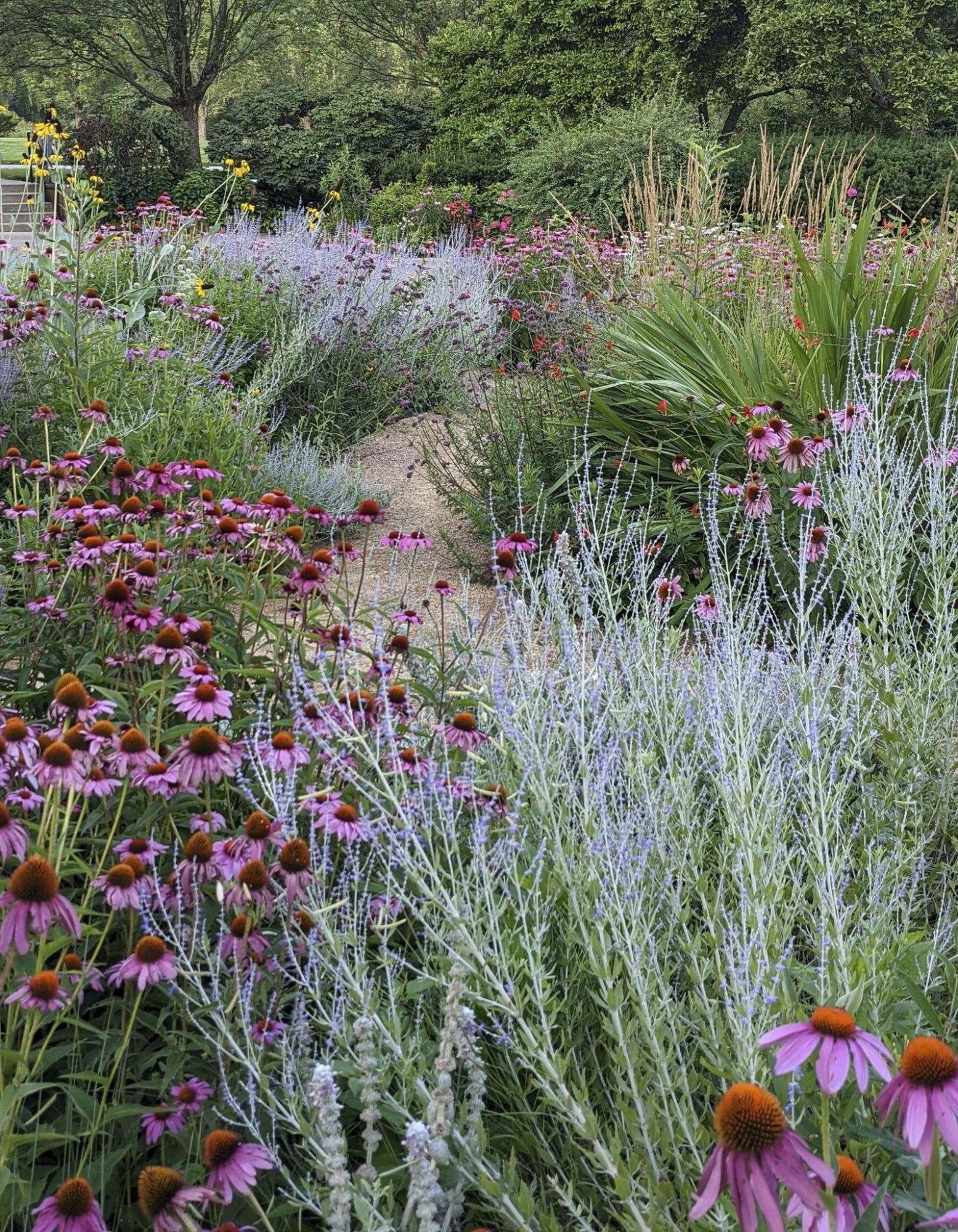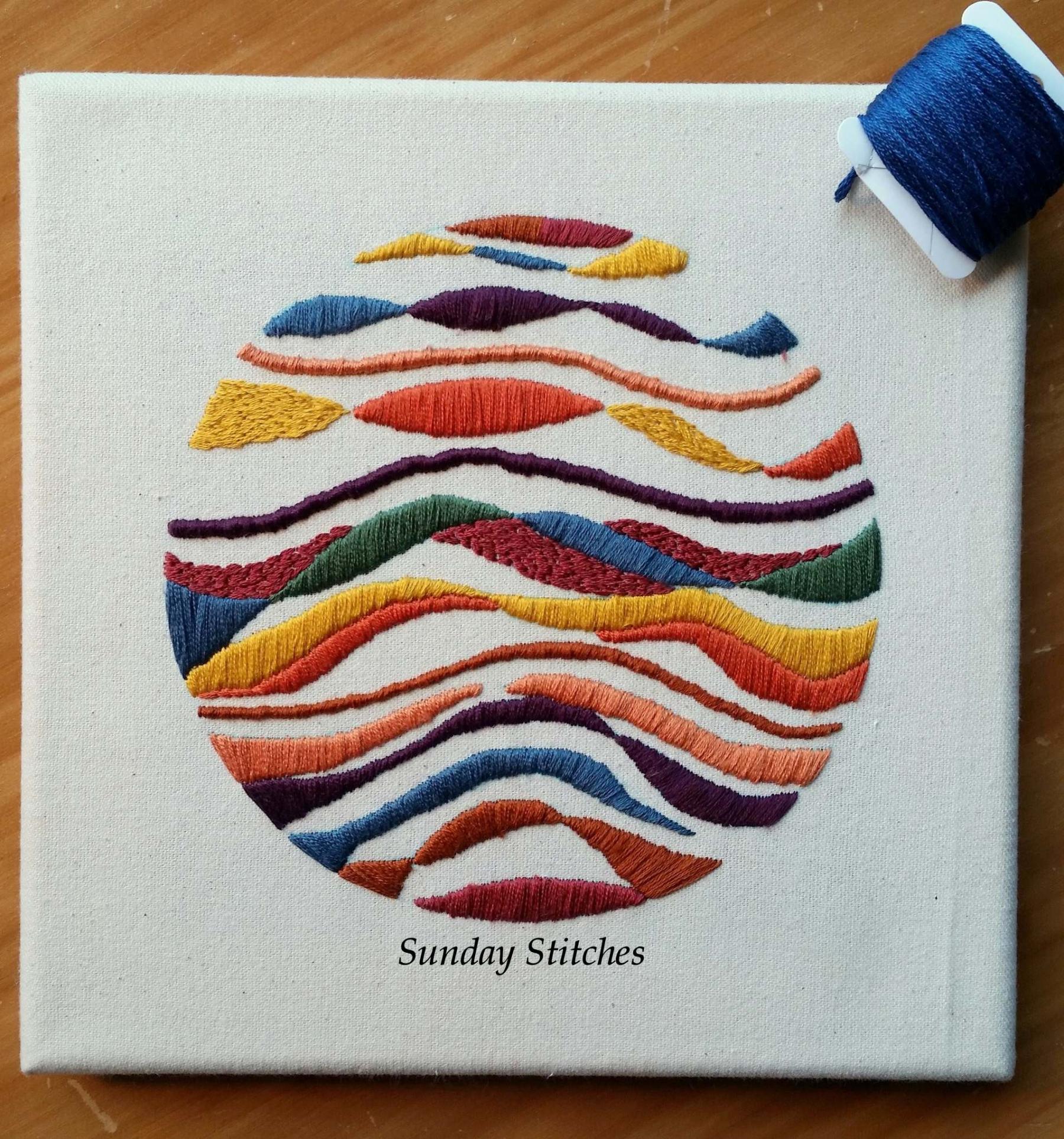 There is a common thread these days that connects gardeners no matter where you go in North America. One gardener's experiences mirror that of another as shared interest grows in planting native plants as well as the desire — call it urgency if you will — to provide habitat for pollinators.
There is another common thread amongst many gardeners. A passionate connection to nature gets their creativity flowing that is often expressed in some other form of handiwork, for example, sewing, quilting, painting, embroidery, or needlework. And like the activity of gardening, these handiwork creations are elevated to an art form.
Jennifer Smith is a horticulturist and pollinator gardener who wrestles at times with the challenges of heavy clay soil — not here in Manitoba but in Cincinnati, Ohio. She has a passion for nature, works and volunteers in several different gardens and enjoys very long walks which allow her an opportunity to observe nature and learn more about native plants. An avid reader — she calls herself a book hoarder — Smith loves books about famous hiking routes and trails as well as the history of garden design but also books about photography, tapestry, and the history of embroidery.
Two years ago, Smith taught herself how to embroider. Today many of her pieces are being presented at galleries and have found a growing audience on social media. At first glance, a botanical theme is not immediately detected in her embroidery designs. There are no obvious flowers, trees, bees, or butterflies. But the textural patterns she creates and the organic colour palettes she uses are wholly emblematic of the sweeping ribbons of colour, different textures, and movement we see in the garden depending on the season.
"Gardening and embroidery are both very relaxing," says Smith. The synergy between tending to a garden or stitching a new piece results in an energy that is both creative and calming, she says. "When I am stitching, my mind rests and I begin to relax but at the same time my creative juices start flowing. My mind becomes clearer, and I start thinking of little areas of the garden to develop or new vignettes to create as well as new stitching ideas. The practices of gardening and embroidery are meditative, creative, and calming — one blends into another. It's an addictive combination."
There is a buoyancy and beautiful simplicity in Smith's modern embroidery designs which she calls Sunday Stitches. "I don't use fancy stitches — it's just French knots, satin stitching, and straight stitches. It's very basic but you can create just about anything with a handful of stitches." Anybody can do it, she says. Smith recommends starting out with baby steps. "You don't have to do a huge embroidery piece — go buy a kit which usually comes with easy instructions. Just dive in and if it doesn't work out, it's not like you have to show it to anyone. You don't have to put everything on social media, just chuck it in a drawer and try a new one. You are creating something and that is very gratifying."
Smith says that she tends to create bands of colours in her stitching designs, similar to how she designs gardens by first drawing and then planting with prairie plants and other pollinator plants.
"When we design a pollinator garden, we are taking what we see in nature and organizing it a bit," she says. Smith believes that gardens should continue to evolve. The plants in her pollinator gardens dictate how and where they want to grow and how they decide to intermingle.
One of Smith's favourite plants is Echinacea purpurea Magnus coneflower. Native to North America, Magnus is bee-friendly and attracts butterflies and songbirds. She combines the reddish-purple flowers of Magnus with the lavender-blue spikes of Perovskia Little Spire Russian Sage and the deep burgundy-wine foliage of Panicum virgatum Shenandoah switch grass. In one of the many gardens where she works or volunteers, she has combined Magnus coneflower with other favourites such as Agastache Blue Fortune, Asclepias tuberosa butterfly weed, Monarda Jacob Cline bee balm, and Rudbeckia Maxima, a tall coneflower with paddle-shaped leaves and yellow flowers. Smith also grows Liatris Blazing Star, lamb's ears, Verbena bonariensis, yucca, ironweed, Allium Millenium, and Solidago goldenrod.
Recognize most of these plant varieties? That's because we can grow the same plants here in southern Manitoba. Smith's planting palette transcends boundaries. Pollinator plants provide food and habitat for birds and other small creatures. And designing with them doesn't have to be complicated. Just as Smith creates her needlework designs with a handful of stitches, she says that a garden with five different varieties of plants planted en masse is more attractive and easier to maintain than dozens of individual plants that have little or no relationship to one another.
Smith's planting style emulates the plant density found in a native prairie. There are no visible gaps, she says. By planting densely, weeds are suppressed, the soil stays cooler, and plants support each other. Naturally, this works best if the plants selected are not prone to powdery mildew.
Smith loves this time of year. "The gardens I design don't get tired looking by the end of summer. If you put in the right plants, they will continue to look good through winter. Prairie gardens transition effortlessly into late fall when they are planted with a lot of late fall blooming plants." Smith makes effective use of huge bands of Solidago goldenrod with their golden yellow blooms. "Then Vernonia ironweed and asters start blooming and ornamental grasses turn those beautiful bronze and red colours." In late fall, with a light frost on the leaves and seed heads, says Smith, the garden looks like a crystal palace.
"Most of the plants we tend to use reseed quite easily and part of that is because we have amended the soil to provide a healthy environment for plants," says Smith. Smith leaves perennials standing for the winter. They lend winter interest to the garden and are a cache of seeds for foraging birds.
"Many beneficial insects overwinter within pollinator plants. I wait until spring before cutting down plants. I break everything down by hand and if it is bulky, I break it into smaller pieces and drop it onto the ground. The plant material serves as an organic mulch. If there is room, I might add a bit of pine straw as a top dressing for a tidier look." Smith leaves a foot of the original plant stalk standing because it may contain overwintering insects but also because it helps to mark the location of plants until the new growth appears.
Smith resides in a condo. In addition to her day-job at Wimberg Landscaping, she volunteers at Ault Park in her community where she plans, plants, and maintains five adopt-a-plots. She is always dreaming up new stitching designs and new materials to play with.
Are the creative activities of gardening and handiwork mere hobbies? In fact, gardening may save the world and expressing ourselves creatively through some form of handiwork could save our sanity. To see more of Jennifer Smith's designs, visit jennifersmithstudios.com.
colleenizacharias@gmail.com