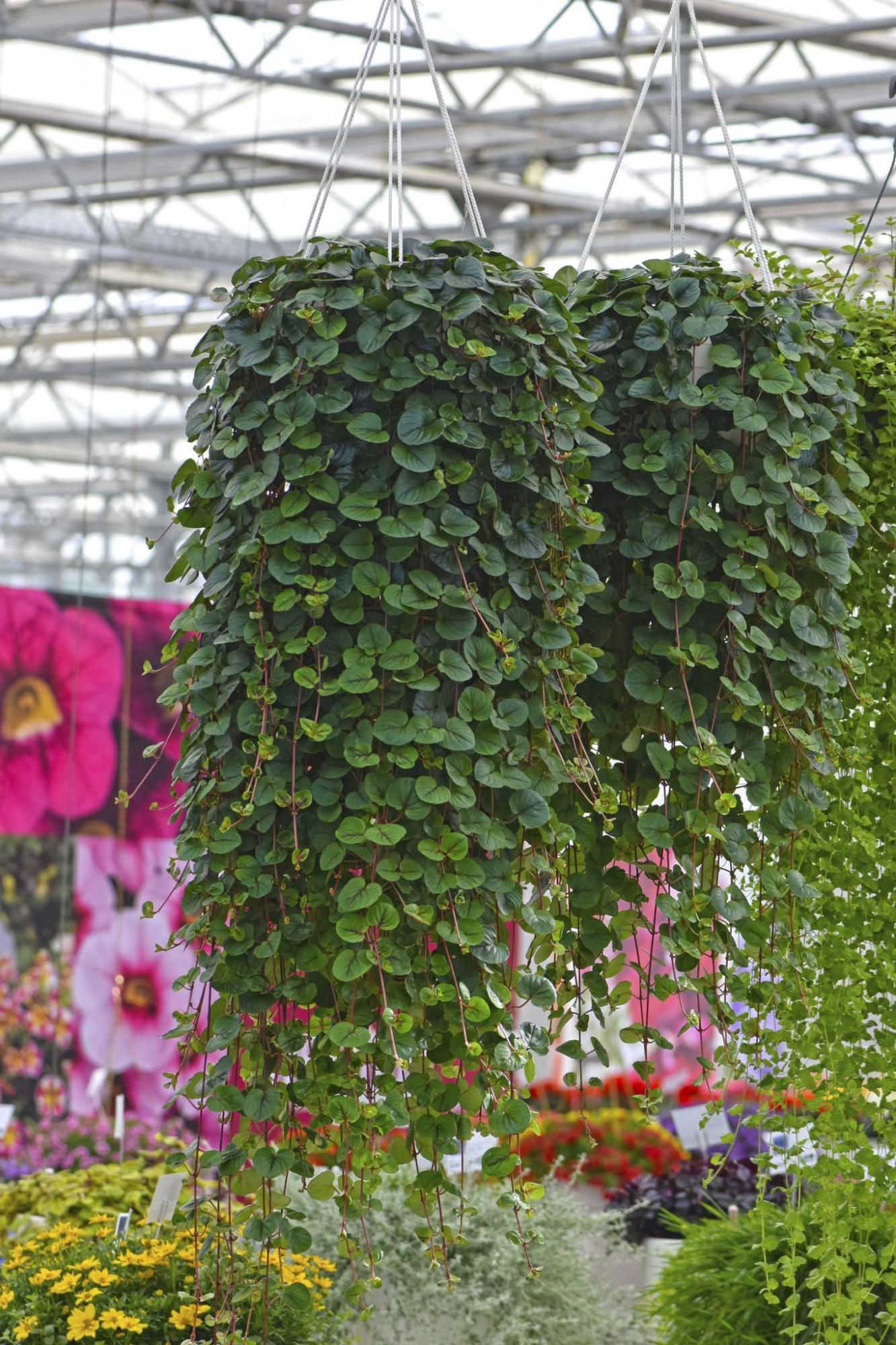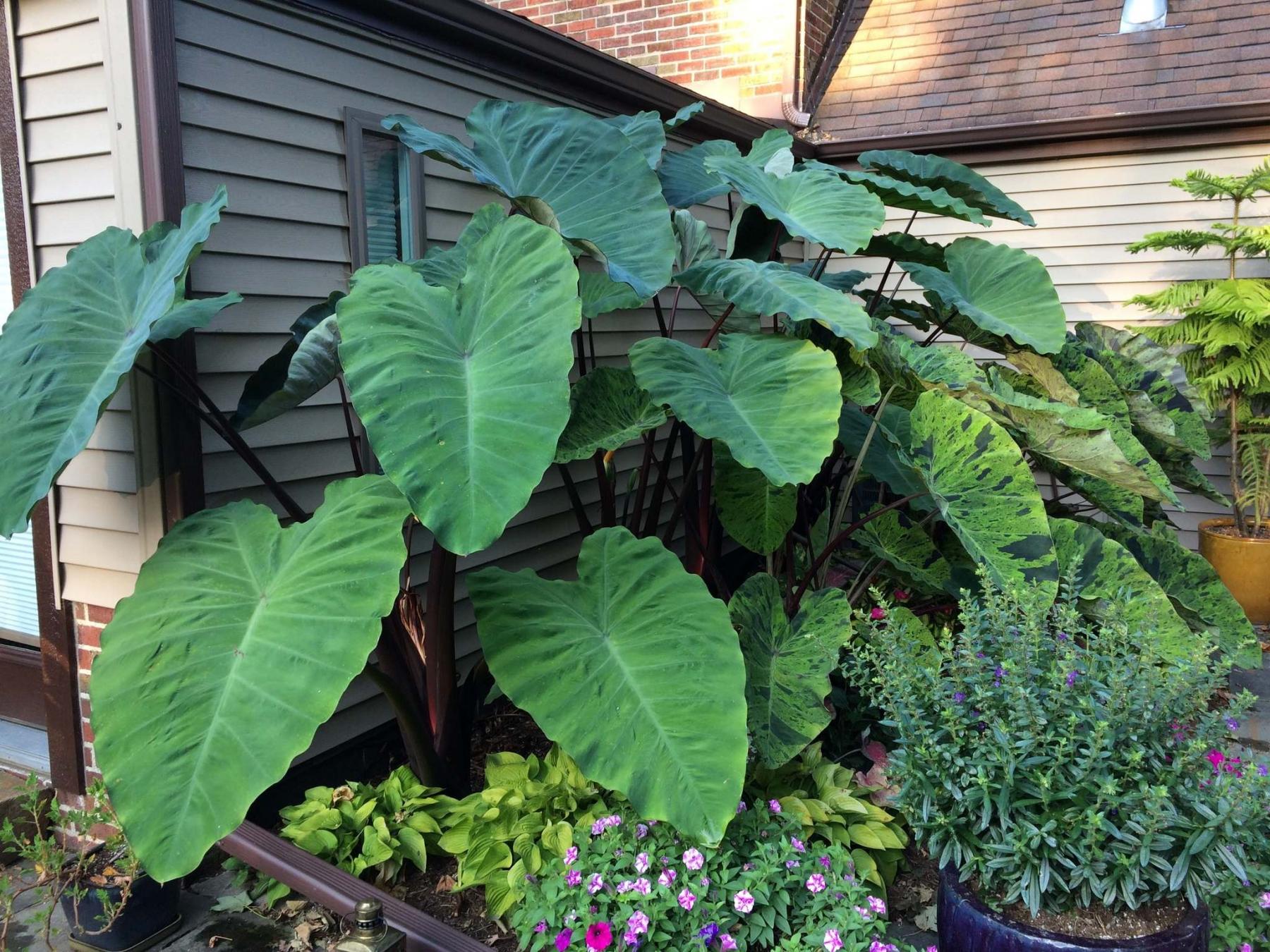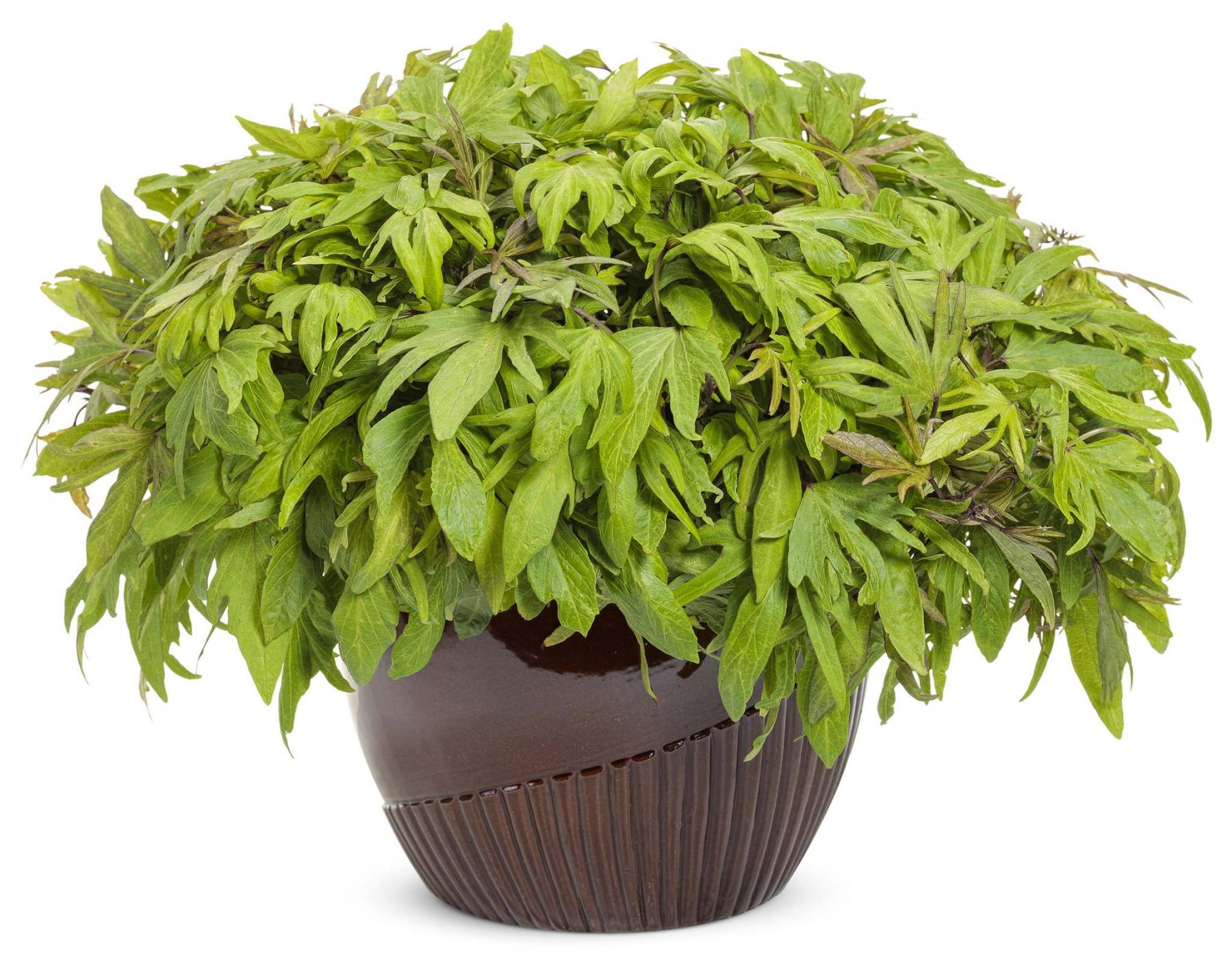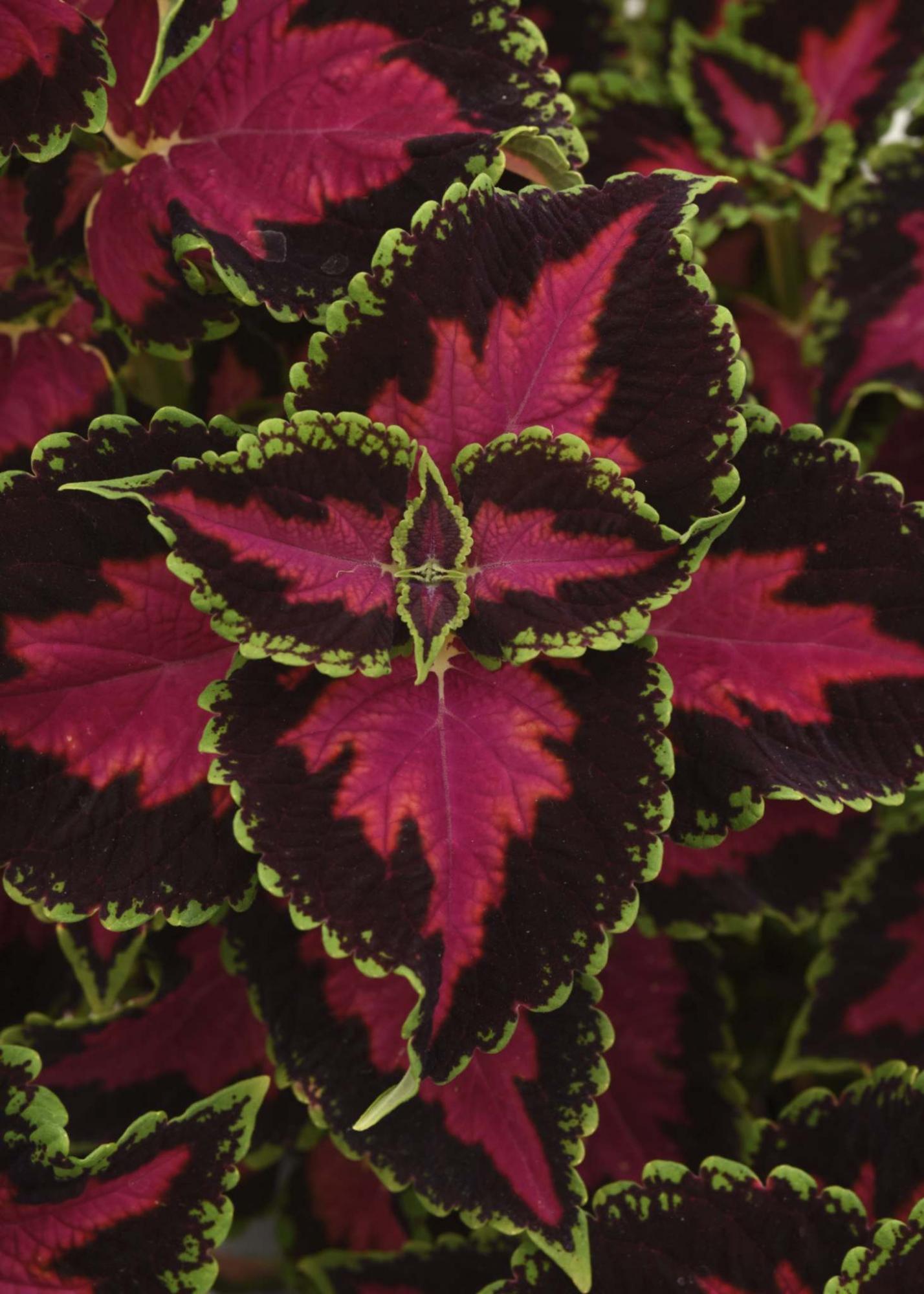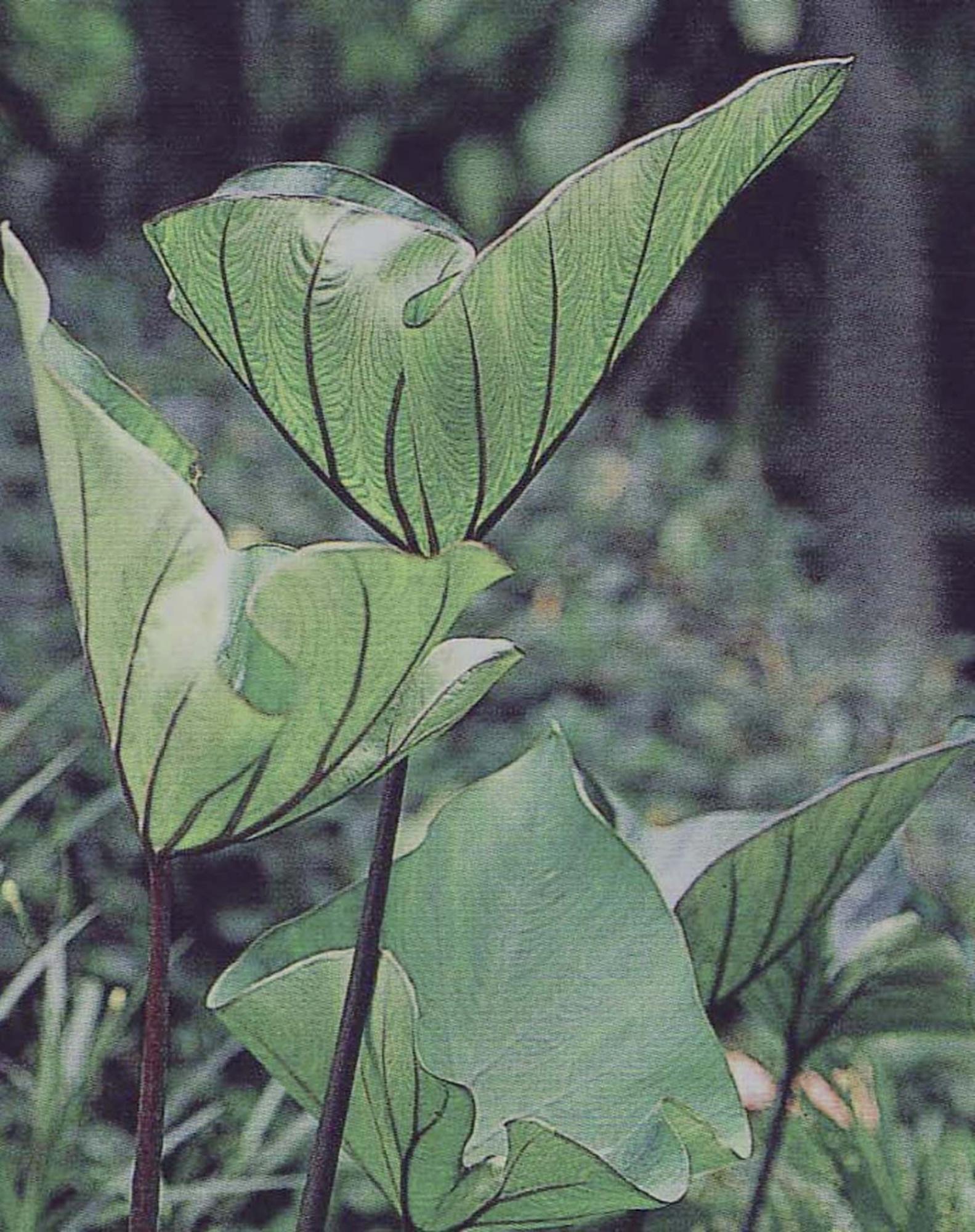 Container gardening provides an opportunity to play and experiment with a broad palette of plant varieties. Container gardens are also great options for adding more style to small spaces and can be a great design solution for challenging areas. Maximize your sun and shade container designs this year with foliage thrillers, fillers, and spillers.
Few other plants give atmosphere to a garden room like elephant's ears. Elephant's ear is the common name for two related groups of tropical foliage plants, Colocasia and Alocasia. Both have a sizable presence with dramatically large, heart-shaped leaves atop thick stems. The ultimate thriller in a large patio container, elephant's ear is also an exotic indoor plant. Popular varieties include Colocasia esculenta Black Magic, White Lava, and the spectacular Blue Hawaii with its distinctive burgundy veins as well as Alocasia Calidora with shield-shaped, ribbed leaves.
Two exciting newcomers that we will see this year are Colocasia Coffee Cups and Heart of the Jungle. Coffee Cups has upward-facing cupped leaves that will collect rainwater until the weight of the water is heavy enough to gracefully bend the strong stems so that the water pours out. How fun is that?
Coffee Cups has deep olive foliage with mocha-coloured veins and stems and grows to a height of 90 to 140 cm. This variety is suitable for a part-shade to part-sun location. Heart of the Jungle has deep green, heart-shaped leaves with slightly wavy edges and purple undersides. The huge leaves face downward — all the better to show off their distinctive veining. Heart of the Jungle is suitable for a part-sun to full sun location. Both these varieties earned top performance ratings in plant trials at the University of Minnesota.
Elephant's ears do not take kindly to cool temperatures. When you first bring your plant home after purchase, place it indoors in a room with bright light until the temperatures outside are warm enough (20 degrees C.). If you wish to grow elephant's ears on a sunny patio or poolside, acclimate it to the outdoors gradually before moving your container into full sun. Elephant's ears can also be grown in a pot set in a shallow pond or water garden.
Elephant's ears grow rapidly in hot weather and have a monster appetite during active growth. Rich, moist soils are ideal. Well-aged compost mixed into planting media provides organic matter. Compost is high in nitrogen which is good for foliage growth. A supplemental organic fertilizer should be applied once in early July and again in early August.
You can overwinter elephant's ears. In fall, after a light frost, cut back the stems of your plant and dig the tubers. Wash off any soil and allow the tubers to dry before wrapping them in newspapers or placing them into a brown paper bag with a light covering of moistened peat. Store tubers in a dark, cool but above-freezing room (recommended 7 C). Check occasionally to ensure the tubers are moist but not wet. Replant in spring.
Is there a gardener around who hasn't planted Lysimachia creeping Jenny in at least one of their containers or window boxes? A popular plant, Lysimachia is an easy and versatile spiller that is a staple for many container designs. We take it for granted but Lysimachia nummularia Aurea (golden creeping Jenny) was a winner of the Royal Horticultural Society Award of Merit. Hardy to zone 3, it can be grown in the garden in full sun to part shade where it will quickly spread as a groundcover (personally, I think there are better choices for perennial groundcovers).
There is a new Lysimachia in town called Sunburst. First, Sunburst is not winter hardy in our climate so can only be grown as an annual. But in addition to a great cascading habit, this new variety has glossy dark green foliage with red veining and stems. In late summer and autumn, bright yellow buds with red markings open to star-shaped blooms. Lysimachia Sunburst has a spread of 90 to 100 cm and can be grown in full sun, partial sun, or partial shade. Picture this variety in a hanging basket. Sunburst prefers moist, well-drained soil.
Ipomoea sweet potato vine is another popular container staple. The first variety I grew was Margarita with chartreuse, heart-shaped leaves on thick stems that seemingly trailed forever. There have been numerous introductions of sweet potato vine varieties over the years in a range of colours and leaf shapes.
This spring, Ipomoea Sweet Caroline takes on a whole new form with Sweet Caroline Medusa Green. A well-behaved filler vs rambunctious spiller, Medusa Green is a compact foliage plant with a mounded, slightly trailing shape. Sweet Caroline Medusa Green has chartreuse leaves that are distinctively palm-shaped with seven fingers or lobes. It has a manageable spread of about 76 cm. Heat loving, this new variety doesn't fade in colour and will make a statement in combination planters or as a standalone plant. Don't be in a rush to place Medusa Green outdoors until temperatures are reliably warm.
Coleus Le Freak is another funky foliage annual making its debut this spring. Le Freak has great texture with lacy narrow foliage in two-toned burgundy and yellow. This versatile new variety works equally well in sun or shade, containers, or in the ground.
Another appealing variety is Coleus ColorBlaze Royale Pineapple Brandy with yellow to chartreuse foliage with accents of burgundy bronze. Equally versatile as Coleus Le Freak, this new variety is sun and shade tolerant. At 50 to 75 cm tall and 30 to 40 cm wide, Pineapple Brandy makes a beautiful thriller in a mixed planting.
I'm not able to resist Coleus Heartbreaker which I trialed in my garden last summer. Suitable for full sun and shade, Heartbreaker features incredible patterns on a deep burgundy background. The leaf edge is almost like embroidery with chartreuse colour weaving in and out. The maple-leaf shaped pattern in the centre of each leaf is bright pink.
Coleus, of course, is truly a matter of taste. With countless new varieties each spring, many of us have our favourite varieties and are not easily swayed by "what's new". It sometimes comes down to taking cuttings in fall, rooting them in water, and growing them indoors under lights during the winter so that we can be sure we have them again for our favourite container recipes.
To keep your annuals healthy and thriving, it's important to pay attention to how much moisture and light they need. Annuals are particularly sensitive to cold temperatures as well as cold soil if you are planting them in the ground. The best time to water annuals is in the morning, taking care to avoid splashing foliage which can result in fungal growth. With a forecast of drought for the summer months, it will be important for all of us to not waste water. Collect rainwater for watering your plants if and when you can.
The beauty of containers is the ease with which they can be moved into sheltered areas when needed. Also, blooms are nice but foliage never quits.
colleenizacharias@gmail.com