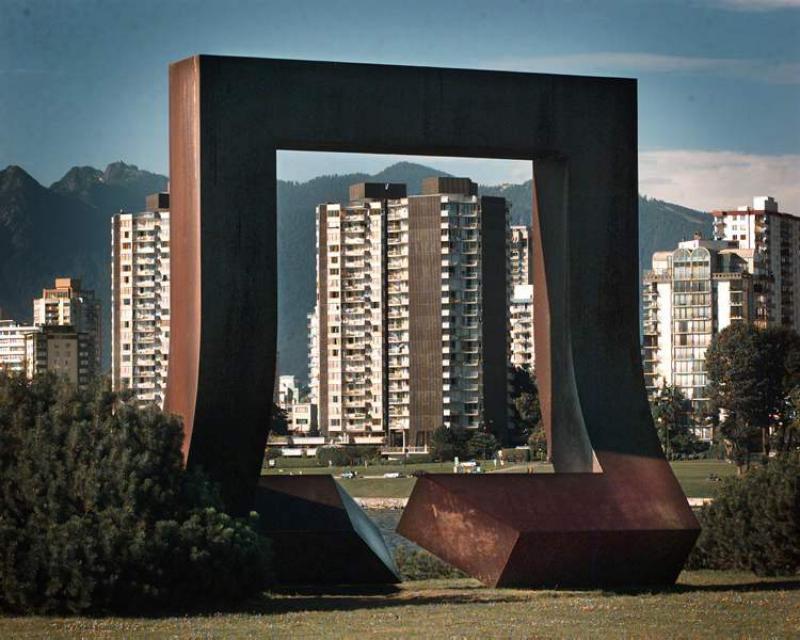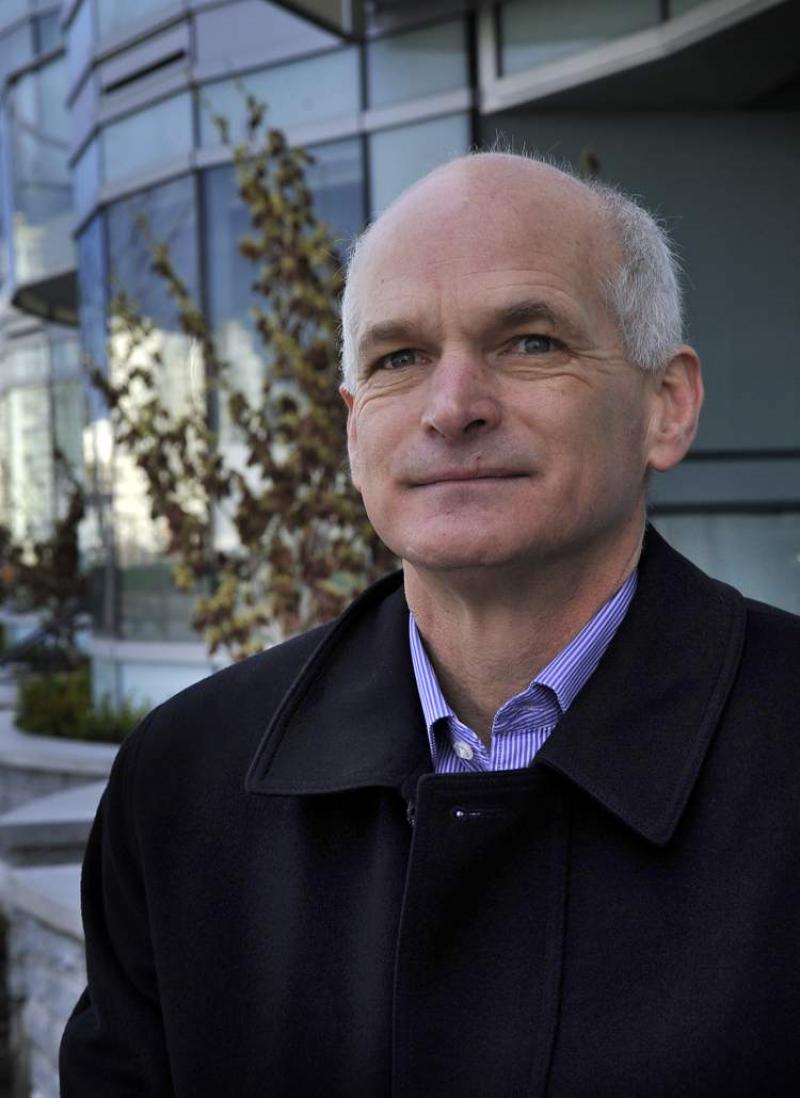 The rusty charm of corten steel; It's the hippest material being used today by landscape architects worldwide
Technically, it is known as 350 AT Category 3, but throughout the world it is better known as corten steel. Sometimes you'll see the name with a hyphen but mostly not; sometimes it is capitalized as a trade name, but generally not. Corten is the hippest, coolest, trendiest, most avant-garde material being used today by landscape architects who design cutting-edge gardens; by artists for public works of sculpture (especially for urban green spaces); and by architects and engineers for everything from floors and bridges to the cladding of entire buildings, such as the Broadcasting Tower in Leeds, England, voted the best tall building in the world in 2010.
If you are looking to add a touch of class and originality to your garden this year, think about installing some corten steel, either as a solid geometric block or series of strips. This is the way top English garden designers are using it.
Or perhaps you could use it instead of paving for patio flooring or for stylish raised planters, the way it has been used in the minimalist contemporary garden on the roof of the Rennie Gallery in Vancouver's Chinatown.
At the Chelsea Flower Show in 2010, the garden voted the best in show was one in which large screens of rusty corten were prominently featured in the centre.
Designed by one of Britain's foremost garden makers, Andy Sturgeon, the display created a big stir with its confident and creative use of corten steel to inject a unique, rhythmic and stylish sculptural element.
At the Palace of Versailles garden in Paris, giant arcs of corten steel by the French artist Bernar Venet were installed as deliberately dramatic works of art. They were also introduced as a natural way to heighten and emphasize the striking architecture of the world-famous garden.
One of Venet's famous giant metal arcs was displayed on Sunset Beach for Vancouver's centennial and struck a nerve with its allusion to the skeletal remains of a whale's rib cage.
Why is corten steel suddenly so popular everywhere?
Well, primarily it all has to do with the steel's ability to change colour and develop an attractive, weathered rusty patina when left exposed to the air for a few years.
This beauty, of course, is all in the eye of the beholder. Not everybody appreciates the charm and elegance of rusty steel, although these critics are generally in the minority.
Top Vancouver landscape architect Peter Kreuk is a big fan of corten and would like to use it more in commercial and residential projects, but he has had his own encounters with dissenters.
"The Brothers Creek Bridge in West Vancouver at Clyde and the Capilano River is a corten steel structure.
"We got phone calls from the public asking why it had not been painted. Was the developer too cheap to paint it?"
Kreuk regards the criticism as somewhat similar to the reaction some people have when they see ornamental grasses used in the public landscape for the first time.
"They want to know why the city isn't cutting the grass. You have to be able to see the beauty of ornamental grass to appreciate it."
The stage shelter at The Pier in North Vancouver was originally designed to be exposed corten steel, but Kreuk says the municipality insisted it be "traditional primed and painted so that the public would not react negatively."
After much discussion and "continued effort," Kreuk says a compromise was reached.
"We convinced the powers that be to allow us to let the upper areas rust while the legs would be painted. It was a missed opportunity in my opinion."
Jane Durante, Kreuk's business partner, says she also loves the rusty look of corten steel because it "has not been tampered with by man" and she sees it as a versatile material with many applications.
"It can be made into functional objects for industry or into beautiful objects for the house or garden.
"Steel can be cast into any shape, but I like corten best when it is used as the material for simple forms; whether edging for a pond, cladding material for a very contemporary building or garden pots.
"It is critical that the material is allowed to weather and change as it will, in its own organic way in the environment in which it is used."
Bob Thornton, president of Custom Plate and Profiles in Annacis Business Park in Delta -- one of the key suppliers of corten steel in B.C. -- says his company has used it not only for high-profile bridge construction projects (Lion's Gate, Port Mann) but also to create decorative coyote figurines, moose silhouettes, even T-boxes for a golf course.
"This steel is sexy. Where it was once hidden and buried behind walls and in construction, it is now being used as a highlight."
Thornton says he became more aware of the international appeal of corten when he visited San Sebastian in Spain and saw "huge sculptures, five inches thick" displayed on rocks next to the ocean. "I thought, 'Why isn't this being done more in our city?' "
Thornton says his wife, a keen gardener, is always asking him "to get more stuff for the garden."
I think you can expect to see more garden products made of corten steel to turn up at garden centres in the future, as well see garden designers and landscape architects make bolder and more creative use of it in their projects.
-- Postmedia News
The stuff of art and architecture
CORTEN steel made its first impressive appearance on the world stage in the 1960s, when Finnish-American architect Eero Saarinen used it to create a four-building complex for the John Deere headquarters in Moline, Ill.
It has since been used for award-winning buildings, including the Australian Centre for Contemporary Art in Melbourne and the Humanities and Art complex at Leeds University and Broadcasting Place, also in Leeds.
Artists have made spectacular use of corten steel, notably Picasso (The Picasso in Chicago) but also American sculptors Richard Serra (Fulcrum, Snake) and Robert Indiana (Love), French sculptor Bernar Venet (Arcs) and British sculptor Antony Gormley (Angel of the North).
In Vancouver, there is Gateway to the Northwest Passage by Alan Chung Hung at Vanier Park, and Tuning Fork by Gerhard Class in front of the music building at the University of B.C.
In Nanaimo, the corten steel sculpture Songbird occupies a prominent position in the Diana Krall Plaza.