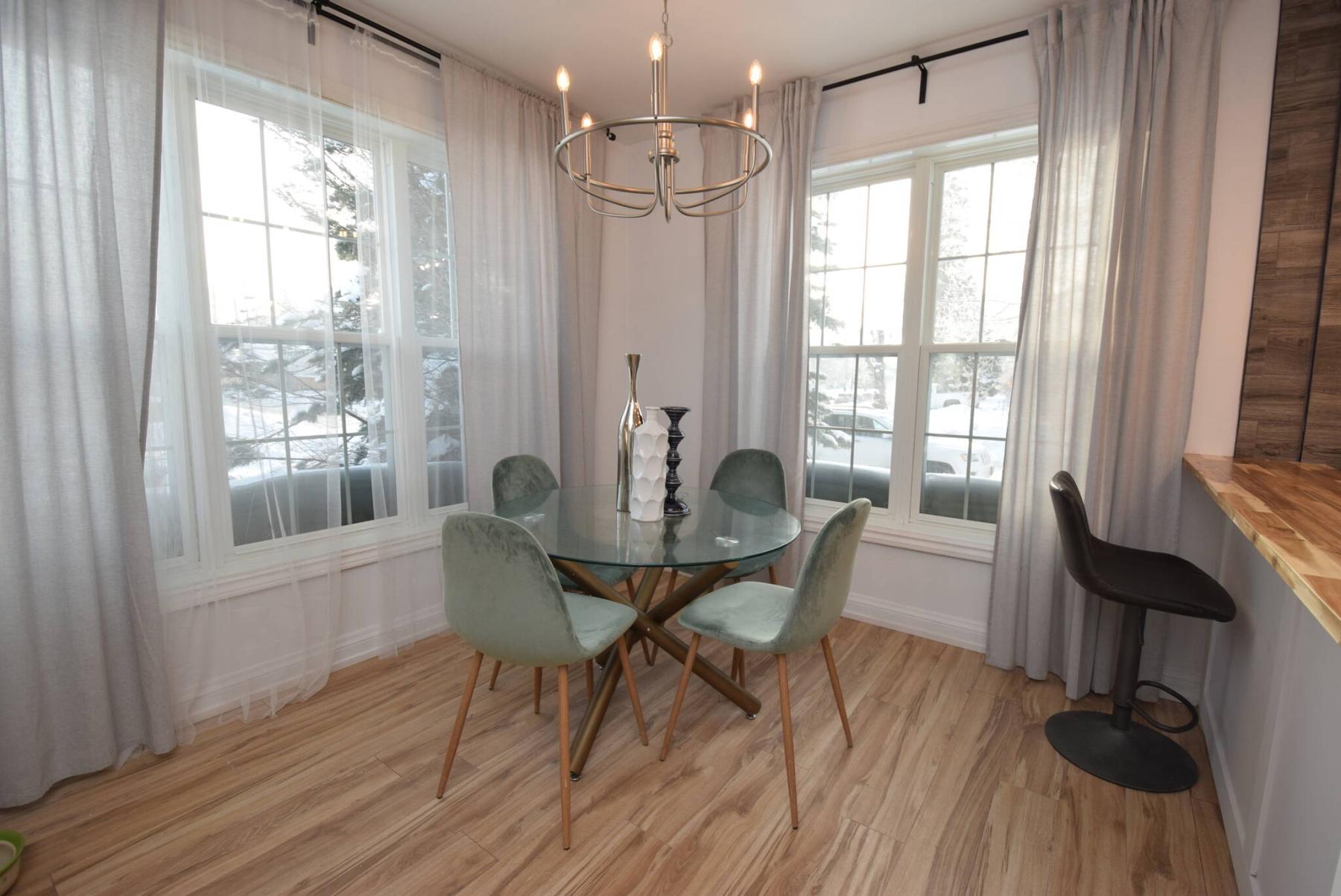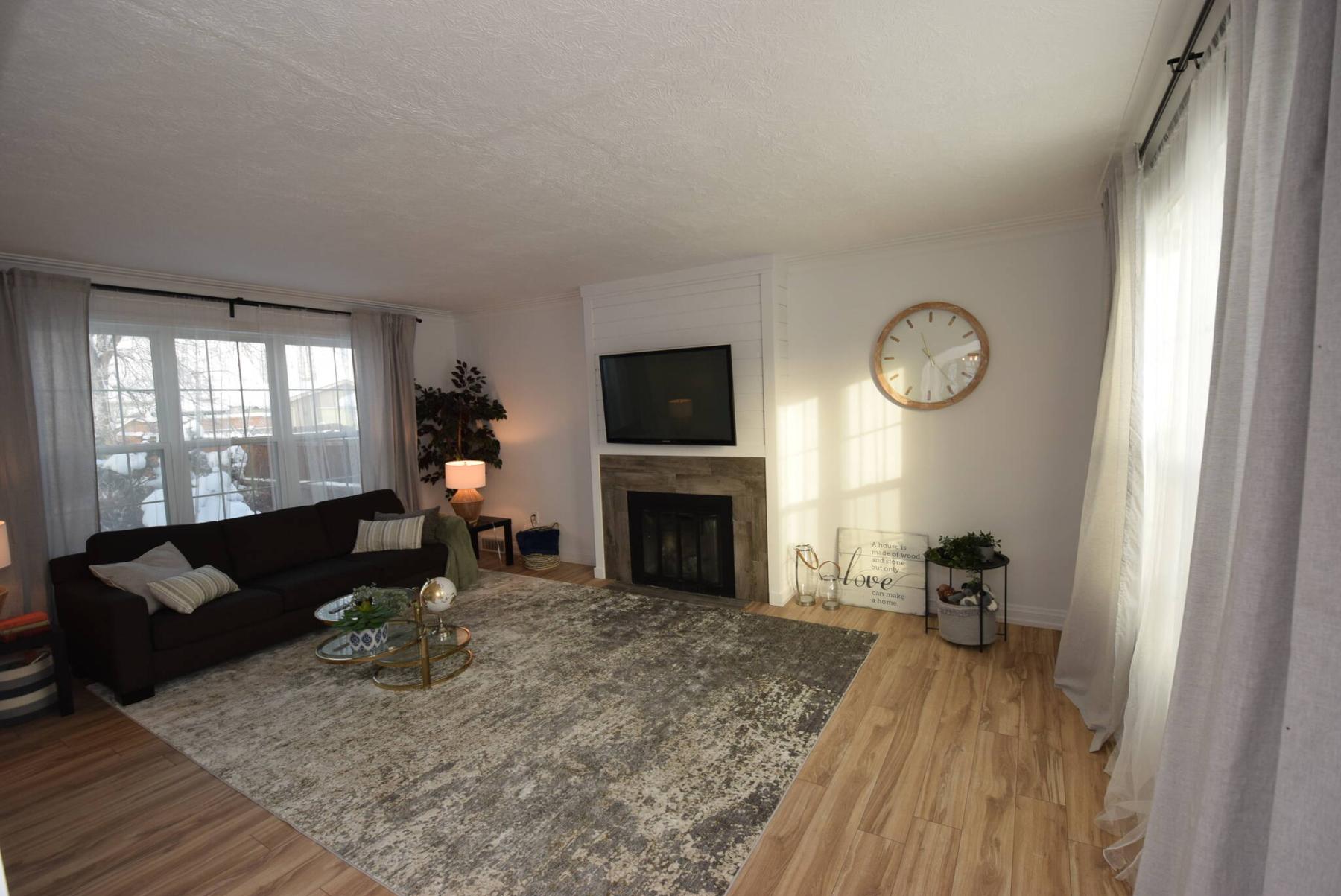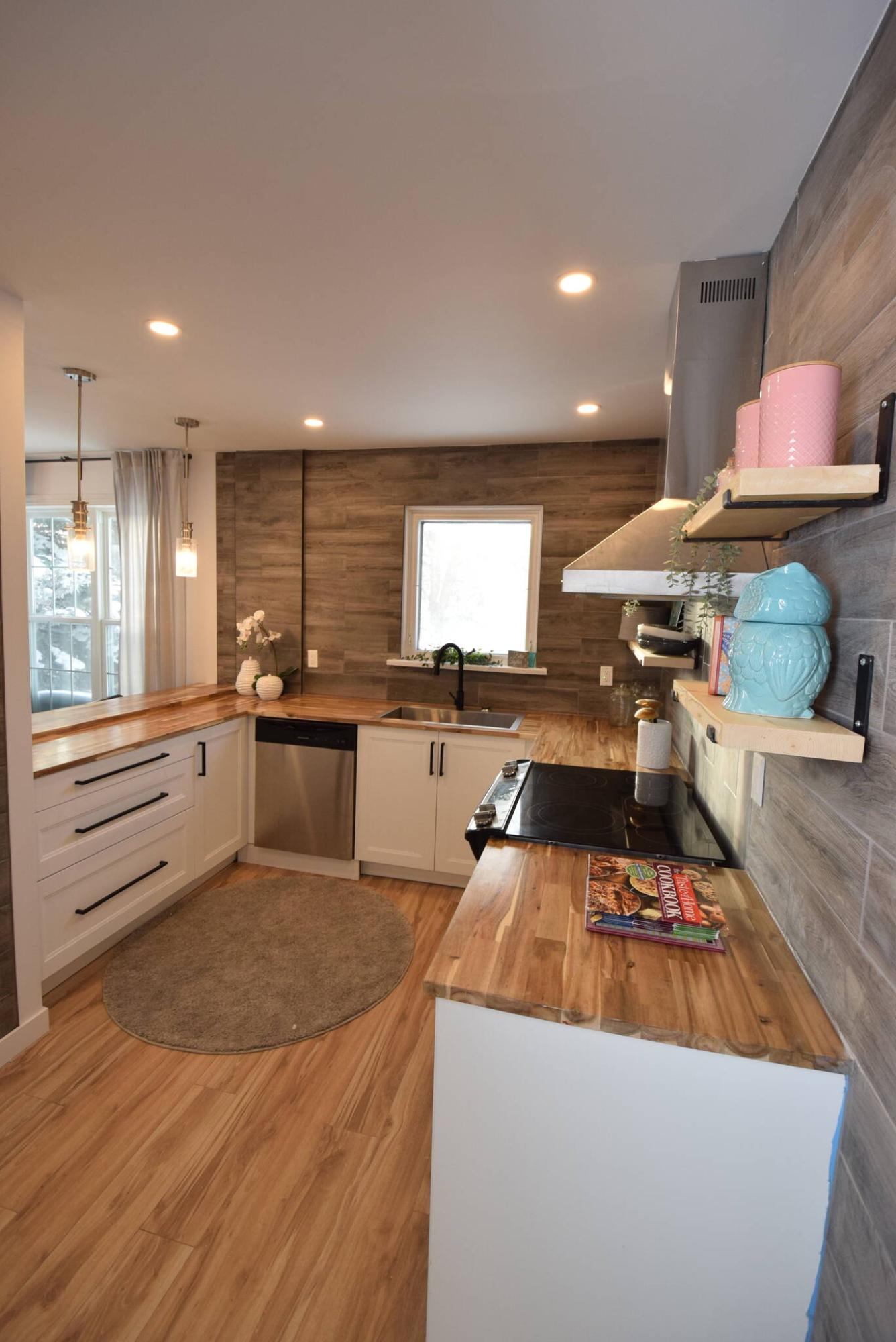 There are two schools of thought when it comes to buying a move-up home.
The first is that you purchase a residence that needs a few upgrades so that (in theory) you can put your own stamp on it gradually, thereby spreading renovation costs out over a period of years.
School number two, on the other hand, suggests buying a home that's move-in-ready. With everything done, you can simply move in and enjoy the home.
Of the two schools, the latter makes more sense.
Simply put, upgrades are time-consuming and costly, especially with ongoing supply chain shortages and ongoing increases in the price of finishing materials.
Sean Kirady of RE/MAX One Group says he recently listed a move-in-ready marvel of a home at 262 Conway St. in St. James' Deer Lodge neighbourhood.
"This is one sweetheart of a home," he says. "It's been tastefully remodelled and has all the little touches and features that you and your young family might want or need."
Step into the home's generous foyer, and it quickly becomes clear that the 1,260 square-foot, one-and-a-half storey home isn't a relic of the 1940s.
Newer walnut-style laminate plank flooring spreads out beautifully in front of you, running through the entire main floor.
At the same time, tons of natural light pours inside through newer windows in both the living room and kitchen, giving the home a bright, airy and very welcoming feel.
Then, you spy the kitchen to the left of the foyer.
"It's one of the home's nicest features," says Ryan Jones, Kirady's sales associate. "It was opened up, which allows light from windows on its front and side walls to fill the entire area. The eating area is very cosy and comfortable."
He adds that the adjacent peninsula-style kitchen is packed with contemporary style and function.
"With its abundance of white soft-close cabinets and drawers, butcher block-style countertops and tiled walls, it looks amazing. There's plenty of room to create, and newer stainless appliances go perfectly with the cabinets and tiled walls. You also get a stainless farmhouse-style sink under a big window and a peninsula breakfast bar."
A doorway to the left of the refrigerator then leads to two areas: the finished lower-level (more about it later) and the back door.
"It leads out to a three-season sunroom and a large, fenced backyard," notes Jones. "One thing to note is that the detached garage is on the side and opens onto the street (Lodge Avenue), so you don't have to deal with getting stuck in back lane ruts in the winter, or potholes in the spring."
Not to be overlooked is the living room, which is also a fetching and functional space.
"It's a really good size at nearly 19 feet by 14 feet with large windows on the front and rear walls that allow all kinds of natural light to stream inside," he says. "There's also a gas fireplace with tile surround and white shiplap TV niche above. Kids can play in it during the day, and you can visit with guests at night after dinner when you entertain."
Turns out, the home's upper-level mirrors the main level's seamless combination of style and function.
"Both secondary bedrooms are a good size with large windows and good storage space — one even comes set down four steps from the hallway with a barn-style door that can close it off in style. Depending on your family's needs, it could be used as a playroom or office."
While the secondary bedrooms offer plenty of function, both the main bath and primary bedroom feature a wonderful fusion of function, and style.
"An arched ceiling and wainscoting on the walls give the primary bedroom a nice touch of style, while a pair of large east and north-facing windows let in lots of natural light," Jones says. "There are also two closets to store your wardrobe in, too."
Finally, there's the main bath.
"It was remodelled with a vinyl plank floor, deep tub with tile surround and black rainfall-style showerhead, white vanity with black faucet and open shelving. It gives you a nice little touch of luxury."
Add in a fully finished lower level with a rec room area and remodelled four-piece bath, and you have a home that's truly in move-in-ready condition.
"As the saying goes, there's nothing to do but move in," says Jones. "Not only has the home been beautifully updated, but it's on a great corner lot with a three-season sunroom and garage. It's also in a great area that's close to shopping, transit, parks, restaurants and more."
lewys@mymts.net