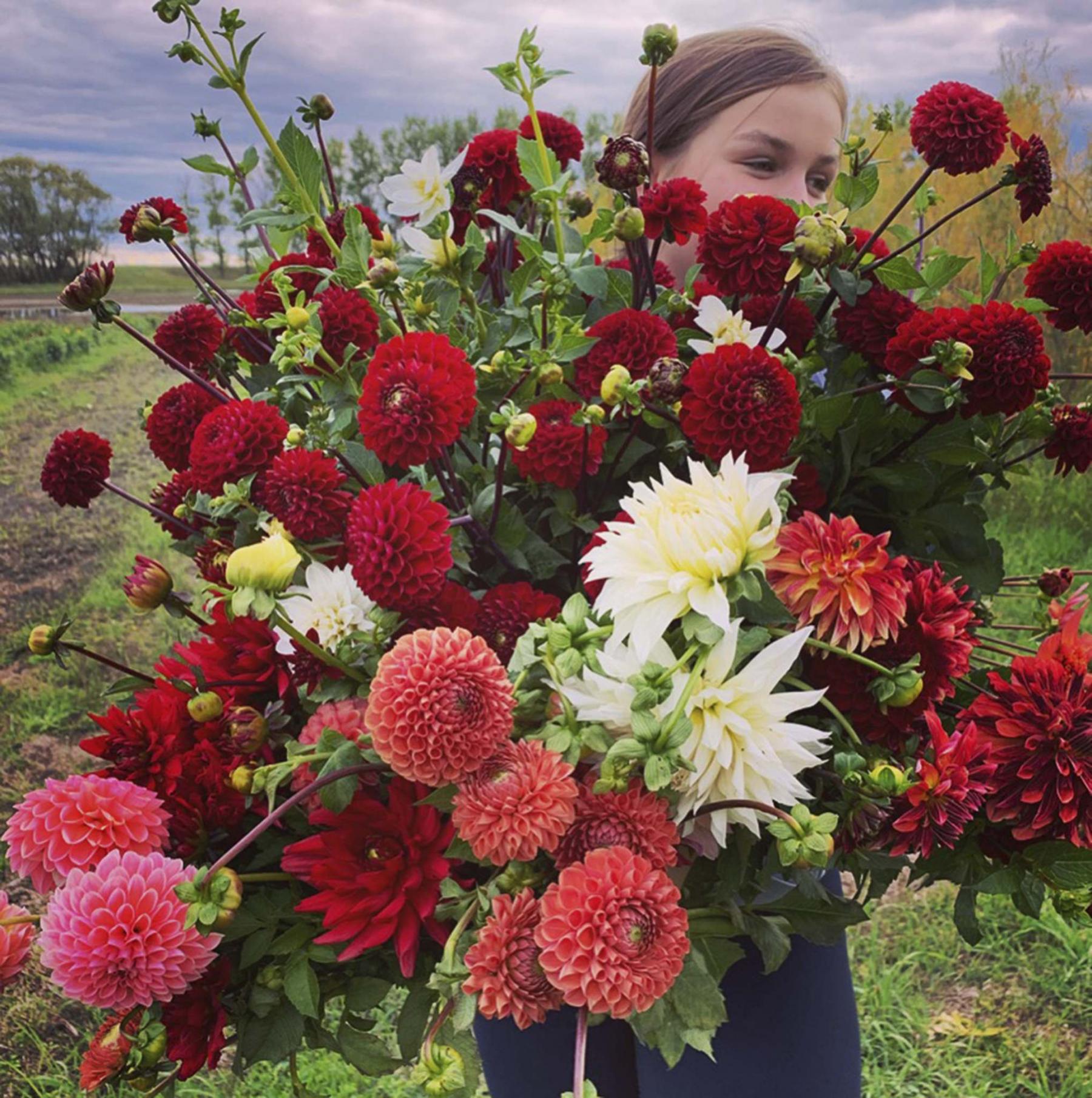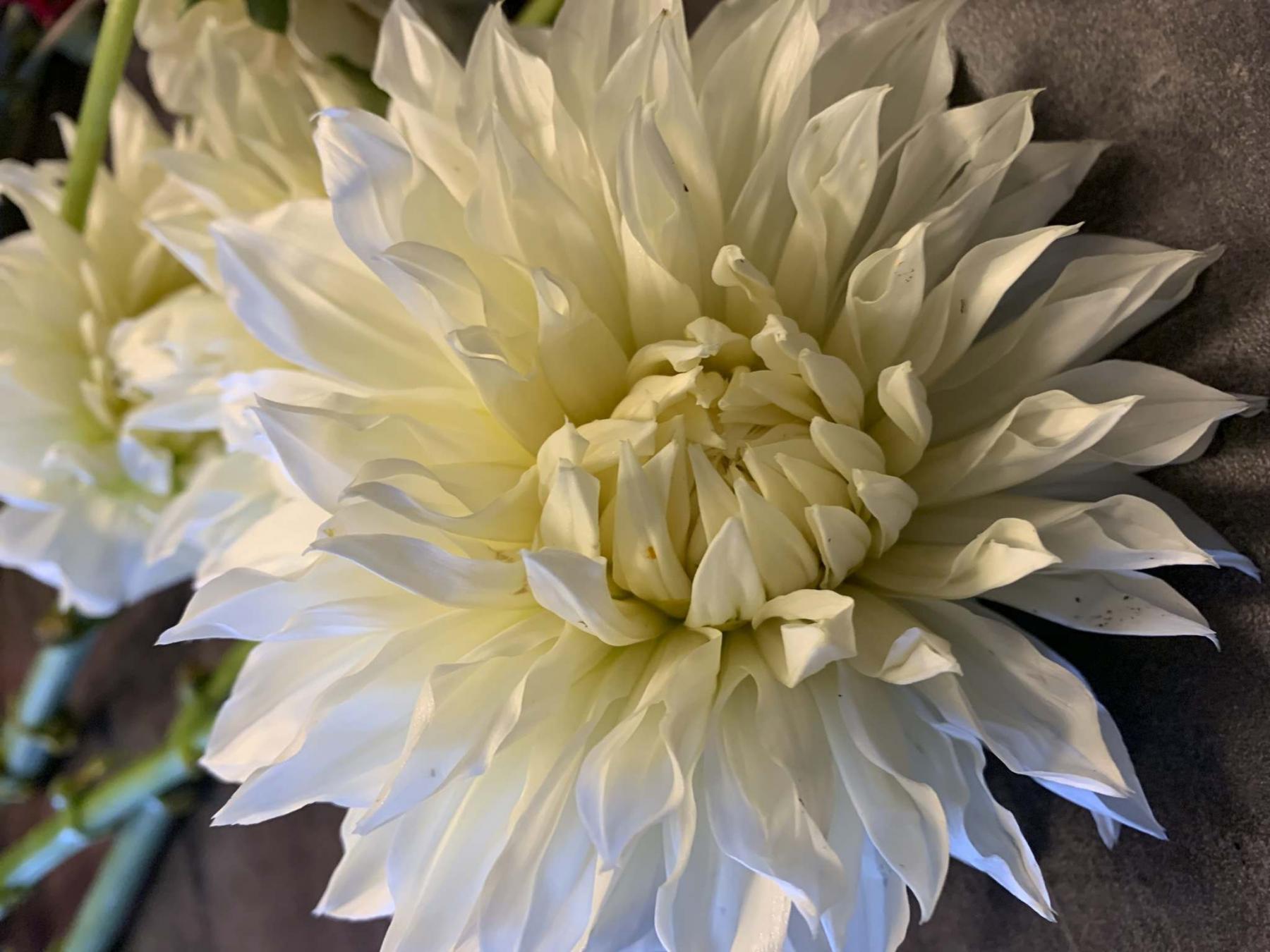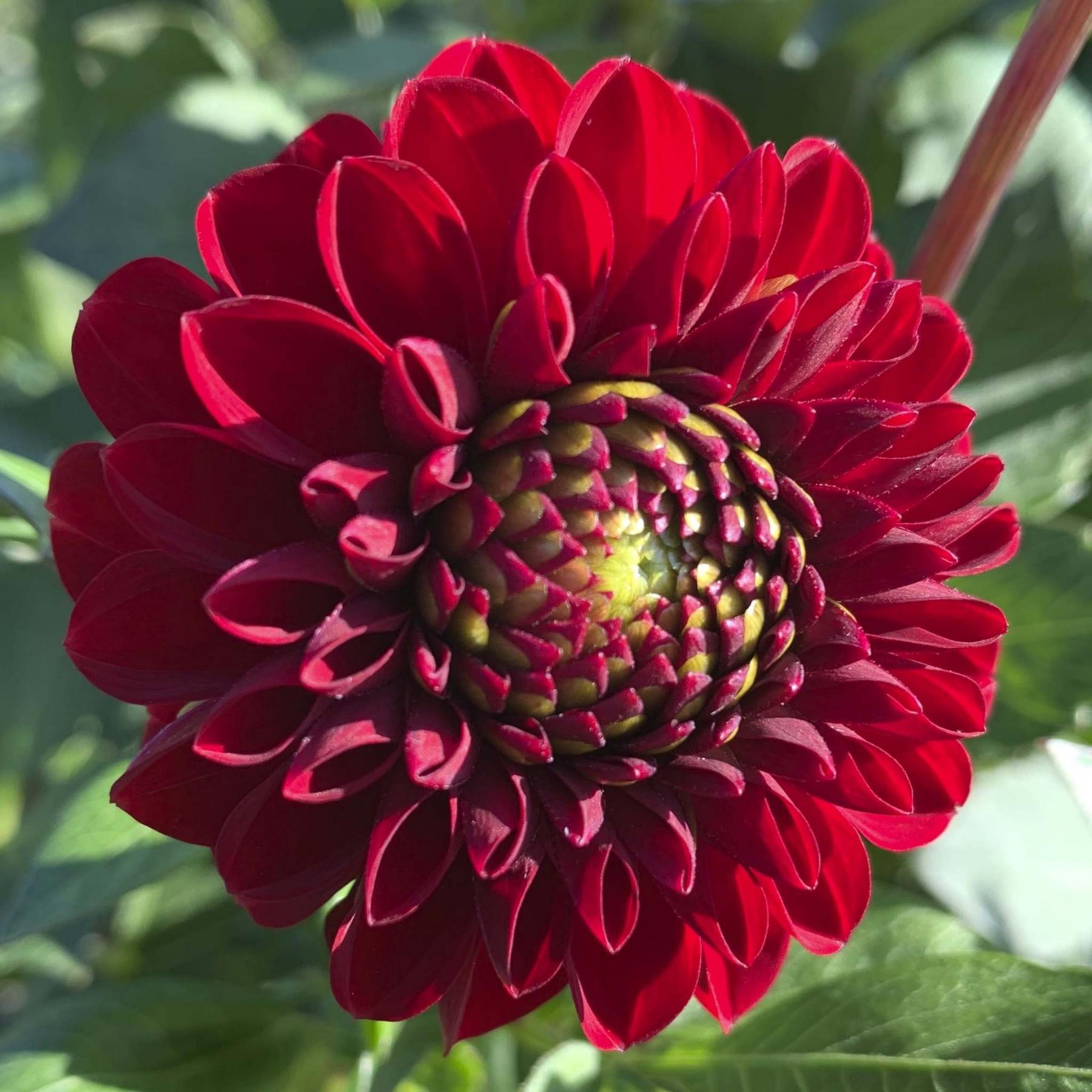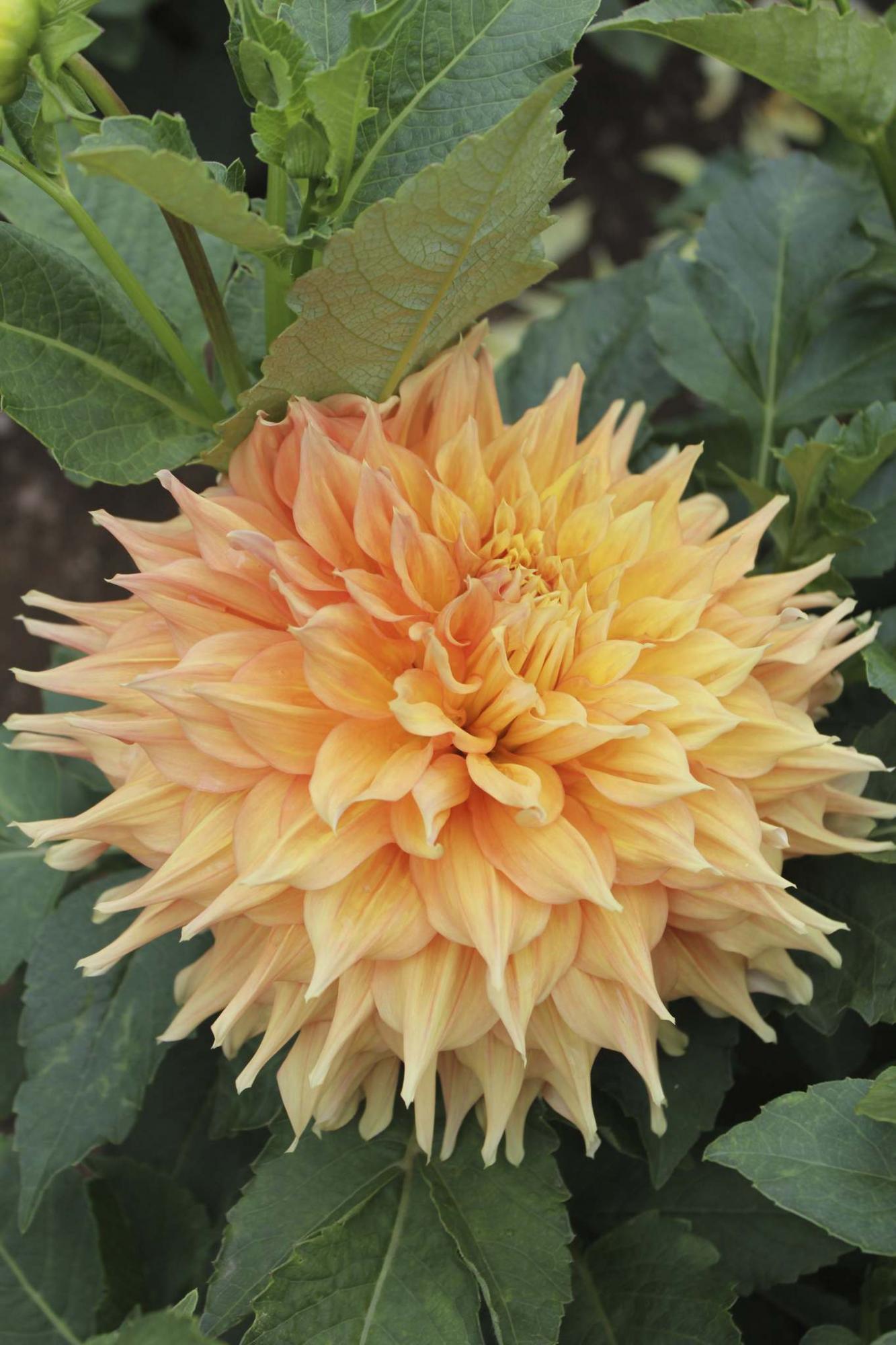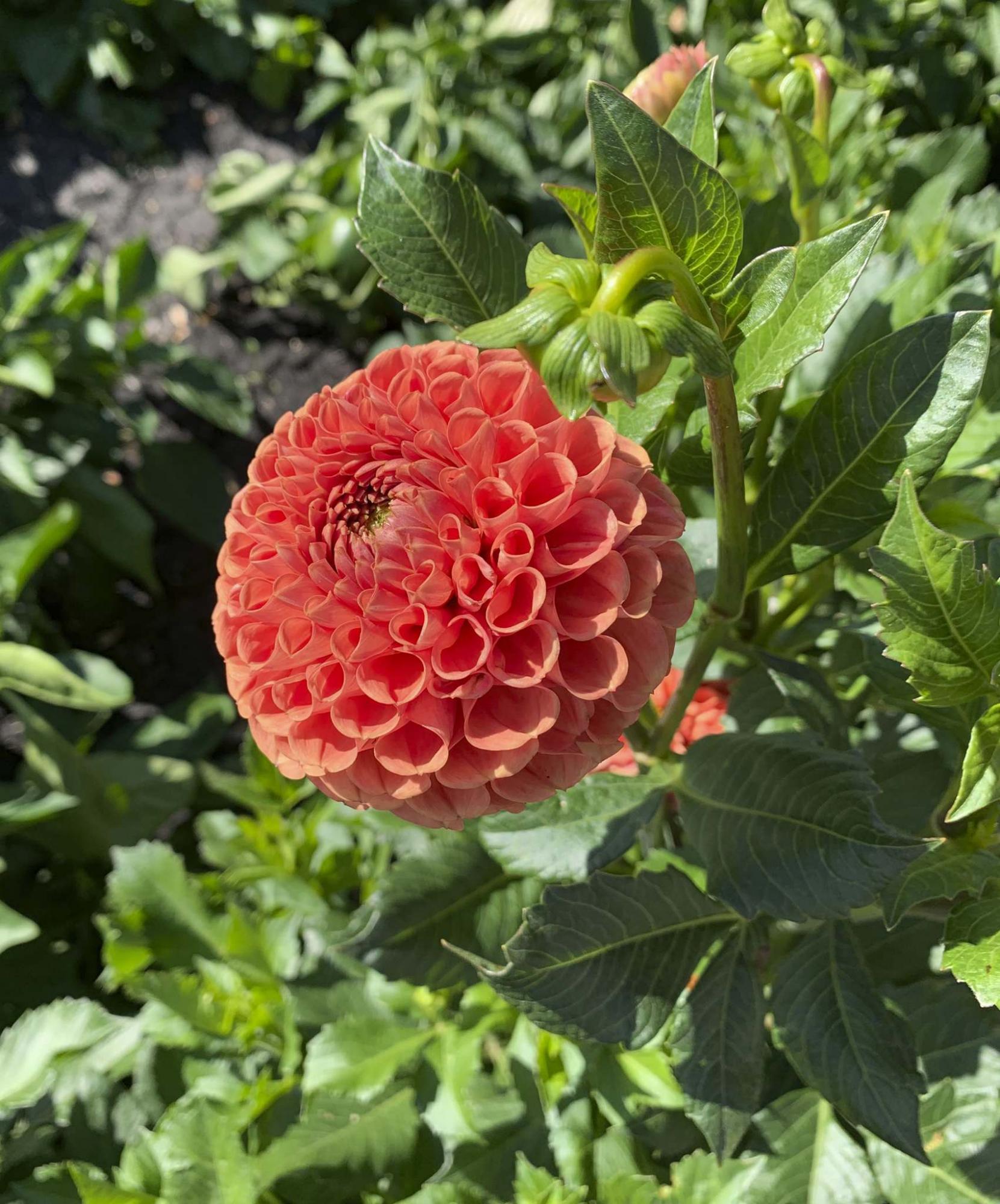 It started with a dahlia called Café au Lait. Most of us have loved dahlias all our lives but when Café au Lait burst onto the scene a few years ago with her fully double, massive blooms that are the colour of warm, frothed buttermilk with a dollop of blushing pale pink, that was the one variety we knew we wanted.
Heather Warkentin operates a dahlia farm a few kilometres south of Domain. Newly launched in 2019, Warkentin's dahlias were quickly snapped up by local florists. Indeed, as Warkentin prepares to plant 400 dahlia tubers in the ground this spring, her dahlias already have buyers. "Everyone wants Café au Lait," says Warkentin. Interestingly, she says it's a bit of a heartbreaker, but more about that later.
Warkentin owns Prairie Grove Greenhouse, a small greenhouse operation that until recently rented space in La Salle and sold mainly annual flowers, succulents, herbs, vegetables, and a small selection of trees and shrubs. Warkentin and her husband decided to extend their growing season and following an extensive renovation of their 15-acre property, have now moved their greenhouse operation to their farm outside Domain. "We wanted to manage the intensity of the seasonal greenhouse business but also make better use of our land by growing crops with different harvest times," says Warkentin, "and at the same time, give our customers a farm atmosphere."
Once the spring gardening season wraps up in June each year, Warkentin will transition into harvesting her raspberry crop followed by dahlias for the cut flower market.
This year, Warkentin is growing 20 different varieties — spectacular beauties such as velvety burgundy-red Arabian Night, raspberry-coloured Crème de Cognac, frilly Fleurel with creamy tones and a creamy yellow centre, peachy-pink Nathalie G and Triple Lee Dee (the latter sounds more like a bra size), and Viking, an ultra-vibrant deep burgundy pompon dahlia. Another of her favourites is Hart's Dr. McMurray, a giant dinner plate dahlia with glowing bronze-orange flowerheads.
Fleurel bears a resemblance to Café au Lait but customers, especially brides, ask for Café au Lait by name. Warkentin plans to grow several but says, "It's a bit of a heartbreaker because it takes forever to bloom." When it does start blooming, Warkentin says it produces fewer blooms than other varieties.
"By far our best grower and our earliest and most abundant dahlia is Viking, a pompon variety," says Warkentin. Prolific, early to bloom, with long, strong stems, Viking is likely her No. 1 dahlia. "I find that the ball and pompon dahlias last longer than dinner plate varieties."
Warkentin is also a fan of Cornell Bronze, a perfectly globe-shaped orangey-bronze dahlia with row upon row of quilled petals that transition in colour from light to dark as the season progresses. Cornell Bronze grows to a height of about 100 cm. The autumnal tones of Viking and Cornell Bronze add to their popularity. Another tightly rolled ball dahlia that stands out is white-flowered Petra's Wedding. "With their long, strong stems and continuous bloom, these varieties never disappoint," she says.
Dahlias make a superb cut flower and have a long vase life — five or more days depending on the variety of flower and other factors such as growing conditions, post harvest care and room temperature.
In planning her cut-flower operation, Warkentin has laid the groundwork for growing dahlias in the best possible growing conditions. Dahlias bloom best when they receive six to eight hours of direct sunlight. They also require plenty of air circulation so that powdery mildew does not become a problem. It's somewhat of a balancing act because while dahlias grow best in an open area with good air flow, they also need protection from the wind. Adequate moisture, too, is critical. A single dahlia tuber with one eye can grow into a bushy plant that produces numerous, top-heavy blooms. Once they are established and producing buds and blooms, dahlias require a deep watering two to three times a week in hot, dry weather.
At Warkentin's farm, a treeline provides wind protection to the south-facing acreage where she grows her dahlias in single rows. A nearby pond serves as the source of water for a recently installed extensive dripline irrigation system.
Like so many flower farmers, Warkentin follows Erin Benzakien, founder of famed Floret Flowers, a family-run flower farm in Washington State. Benzakien, author of two books, most recently A Year in Flowers (Chronicle Books, 2020), has influenced not only our choices of cut-flower varieties but also our growing and harvesting practices. Warkentin has discovered, though, that the recommendation to give dahlia plants a hard pinch after they reach 30 cm tall by removing 7.5 to 10 cm of the growing centre does not work for her.
"I tried this with some of my crop and found that the pinched dahlias did much poorer than the ones I didn't pinch," says Warkentin. After consulting with another local flower farmer who no longer pinches her dahlias, Warkentin has decided to discontinue the practice altogether. It may come down to a difference in climate, she says, possibly because of southern Manitoba's shorter grower season or the extreme heat and drought conditions of the past few years.
Warkentin is fortunate to have a large insulated garage where she can store dahlia tubers for the winter. After digging up the tubers in fall, she wraps them, soil intact, in newspaper and stores them in crates that are labeled. She maintains a room temperature between 5 and 10 Celsius and checks the firmness of the tubers throughout the winter. Anything that is soft or showing early signs of mould is removed and discarded promptly.
Many of the 400 tubers that she is planting this spring are newly purchased. Her peony field was drenched last fall with more than 30 cm of rain. "Many of our tubers rotted in the ground," says Warkentin. When the rain finally stopped, October's cool temperatures allowed for too few drying hours. "But that's farming and gardening," says Warkentin. "We learned a lot in our first year and will change the way we do some things but nothing could make me quit."
I talked to Pamela Dangelmaier, co-owner of Botanus, a B.C.-based online nursery that specializes in bulbs and tuberous plants, about the surging popularity of dahlias which were once the flowers of Inca kings. Dahlias have always been popular but Dangelmaier attributes the renewed interest in part to the resurgence of farmers markets. In fall, when you go to the markets, she says, dahlias are everywhere and they are so attractive. Social media, too, with its gallery of stunning photos has had an impact, too.
Dangelmaier says Café au Lait is by far the most in-demand dahlia. "We always have to bring in extra," she says. Another favourite is Nadia Ruth. The deeply fringed, white and pink flowerheads of Nadia Ruth are quite large, she says, and very pretty. "Hart's Dr. McMurray giant dahlia is also very popular."
Now is a perfect time to order your dahlia tubers.
colleenizacharias@gmail.com