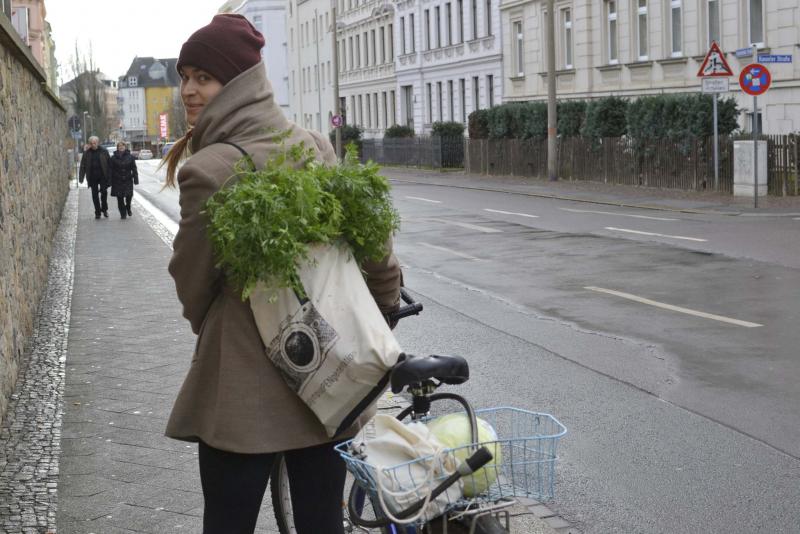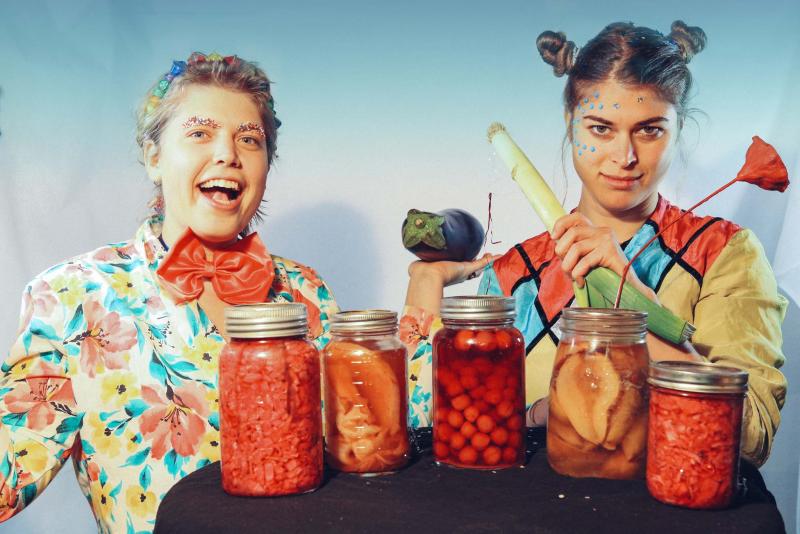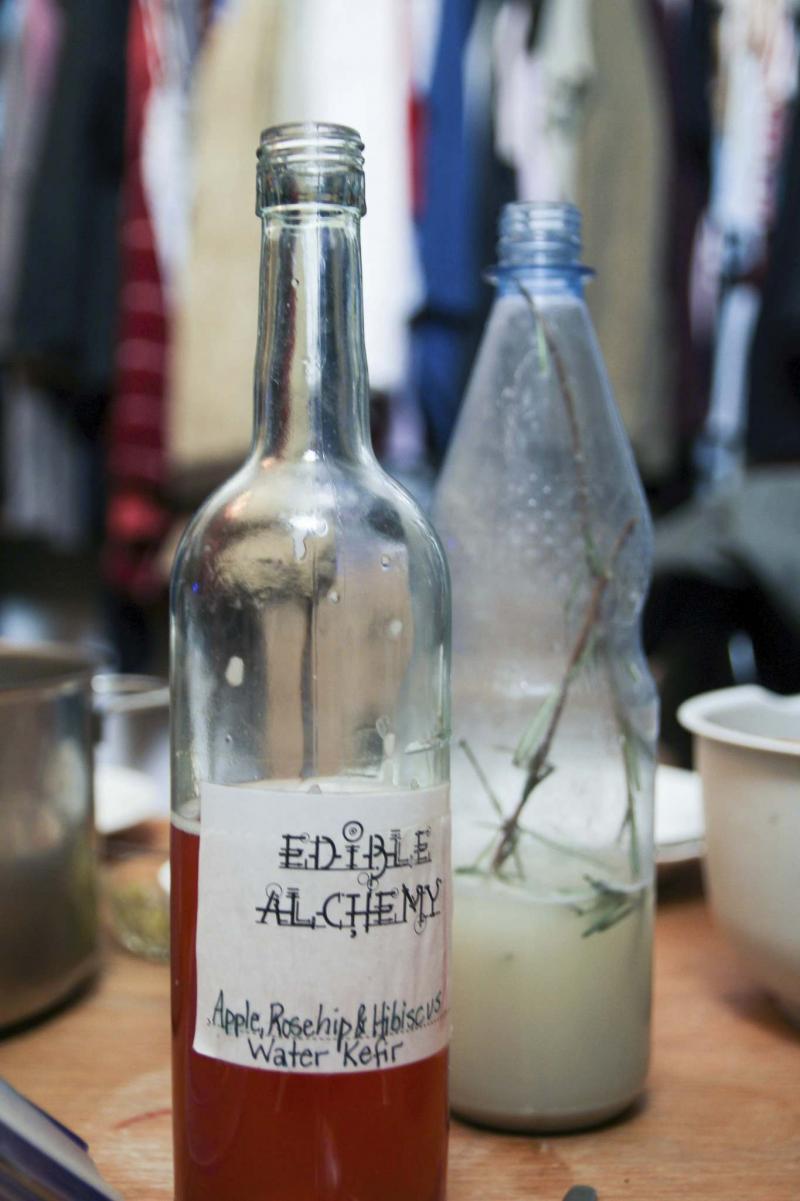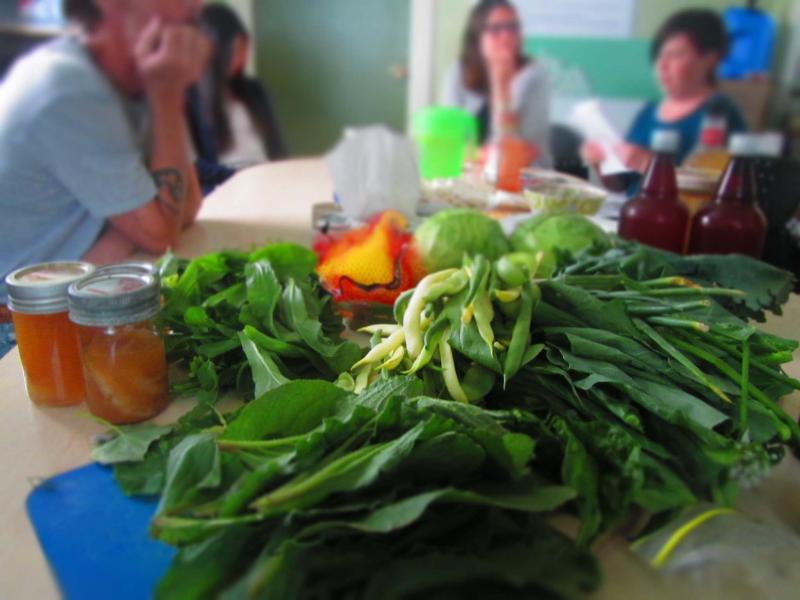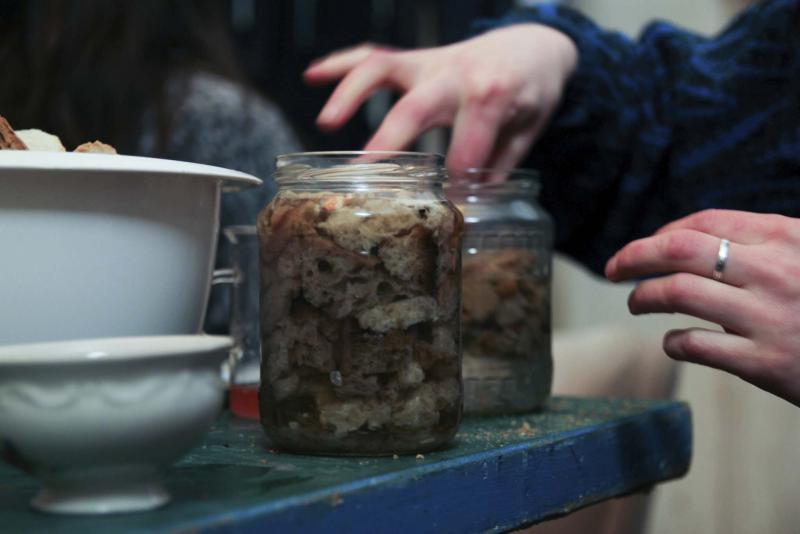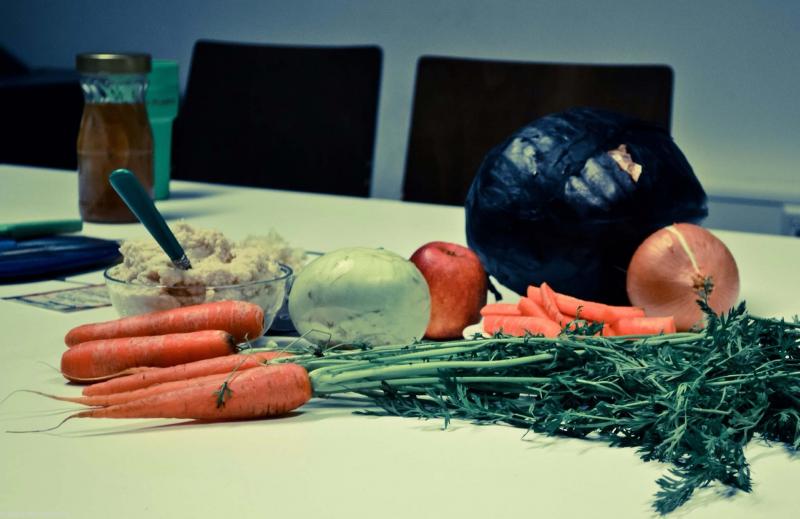 This year's early start to the growing season has resulted in bountiful fruit and vegetable gardens. The edible landscape is brimming with delicious possibilities. There are many ways to enjoy the fruits, vegetables and herbs that are in season right now, or preserve some of your harvest for the cold season ahead.
Natalie Elizabeth and Alexis Goertz are two 20-somethings who have embraced fermentation as not only an essential, magical taste experience and cultural experience rolled into one, but also as a means of transforming everyday food into something more nutritious and more digestible.
Proud to call themselves bacteria baristas, Elizabeth and Goertz are on a mission to help people incorporate healthy, living food into their diets, improve their gut health, increase vitamin levels and kick-start their metabolisms.
Both are graduates of the International Development Studies program at the University of Winnipeg. After meeting at a tomato-canning workshop, they honed and mastered their fermentation skills — interestingly, as a matter of necessity. As part of their practicum, they travelled and lived in various countries, including Nepal and Africa, where refrigeration was not always available. Using the ingredients that were available to them, experimenting with new and different flavours and using fermentation techniques where food left sitting on a counter is a good thing was the natural outcome.
In 2013, they co-founded Edible Alchemy CoLaboratory (www.ediblealchemy.co) to teach others about the microbial world. This young, creative duo is now carving out a reputation that extends far beyond Winnipeg. In the process, they are bringing people together through the language of food and expanding the cultural experience.
Elizabeth, who is also part of the Urban Eatin' Landscape team, can usually be found in clients' backyards and at workshops and events throughout Manitoba. Goertz, on the other hand, a natural nomad, went looking for adventure in Europe. Taking advantage of the Youth Mobility Agreement which Canada has with Germany, she currently calls Berlin home. This fall they are planning a European tour where they will travel together throughout Germany, Belgium, Holland, and Iceland. Dubbed the Microbial Circus Tour, it will feature equal parts entertainment and hands-on education as they introduce their audiences to do-it-yourself probiotics and natural fermentation, a food preservation technique rooted in our cultural histories.
Most of us are already enjoying some form of fermented foods, for example, chocolate, cheese, yogurt, sourdough bread, soy sauce, beer, or wine. "When you begin studying fermented food," says Goertz, "you find fermented food in every culture, for example, miso in Japan, kimchee in Korea, sauerkraut in Germany."
Significantly, fermentation is also an efficient way to reduce food waste. Not sure what to do with an overabundance of fresh homegrown veggies or, for that matter, soft, flabby produce that is languishing in the fridge? Elizabeth and Goertz recommend combining unique flavours such as cabbage with apples and juniper berries or turning saved vegetables, carrot tops and kohlrabi leaves into delicious and nutritious sauerkraut or using whatever food combinations appeal to you. Perhaps a green tomato ferment with coriander, garlic cloves and hot peppers? Fermentation encourages experimentation, say Elizabeth and Goertz.
Begin by rinsing all produce. You will need water and unrefined salt to make natural brine. Once the salt is dissolved, use the brine to fully cover ingredients in a clean jar or crock, pushing them down so they remain submersed. Place a lid on the jar but don't close it too tightly. The goal for the first three days is to limit oxygen exposure while ensuring that a small amount of air can escape, building up carbonation and cultivating beneficial bacteria.
Goertz and Elizabeth recommend storing your ferment in a cool, dark place for approximately five to 10 days. Temperature conditions can speed or slow down the rate at which ingredients ferment.
This summer, in addition to vegetable fermentation, Goertz and Elizabeth are having fun making naturally carbonated herbal sodas. Raw, unrefined cane sugar replaces the high-fructose corn syrup found in processed drinks and dissolves through the fermentation process for a healthier beverage. For one recipe, they combine a handful of fresh raspberries with grated ginger root and turmeric. Their probiotic soda pop workshops demonstrate how to transform favourite fruits and flavours into fizzy drinks using yeasts in the air as well as sugar water cultured with SCOBY (Symbiotic Colony of Bacteria and Yeast). SCOBY cultures have the texture of jellyfish and are wonderfully weird. Affectionately called pets, Elizabeth and Goertz send workshop participants home with these cultures for their own recipes.
"We want to involve and stimulate every one of the senses, including texture and sound," says Goertz. "When we open a bottle of carbonated soda, it's important to hear the sound of the pressure. The fizzing bubbles and explosive popping sound when the bottle is opened tell us it's alive. The bubblier the drink, the louder the popping sound. Elizabeth likes to dry edible flower petals in the summer and combines them into soda recipes in the winter. Dandelion soda, anyone?
Using the traditional techniques of fermentation, Goertz and Elizabeth, who keep in touch on a weekly basis, are introducing fusion flair into the fruit, vegetable, and beverage recipes they create and imparting desirable qualities to the beneficial bacteria, yeast, and mold that are integral to the fermentation process. Goertz, business partner and brewmaster for Mother Kombucha Berlin, a fizzy, vinegar-scented fermented tea drink, works with many chefs and restaurateurs, as does Elizabeth, to assist them in incorporating unique and flavourful fermented food choices into their menus.
Goertz also participates in a pop-up Bacteria Bar, where the alchemy of fermentation is used to create probiotic drinks such as Bread Kvass, a traditional fermented non-alcoholic beverage from Russia, made with third day rye sourdough. Or skip the bread and make a sparkling beet tonic instead with optional quartered fruits such as lemons and oranges. Later this month, Edible Alchemy will be in the Roseau River Valley near St. Malo at the Rainbow Trout Music Festival, August 19 to 21, where Elizabeth will be collaborating with Deer and Almond to brew up kombucha.
"We mostly teach techniques more than we teach recipes," says Elizabeth who has been stocking the fridge this summer at Hollow Reed Holistic on Corydon with fermented mustards, nuts, and cheeses. "The only way we know how to make food is by considering what's in season and what ingredients or combinations are available to us, either in our gardens, friend's gardens, local farmer's markets or through wild foraging. There is just so much beautiful food to be had."
Elizabeth likes to use scotch bonnet peppers in her hot sauce recipe for a beautiful bright orange sauce. "The hotter the peppers you use, the hotter the sauce." The flavour of the hottest pepper will dominate, she adds. Using a one litre sterilized canning jar which she fills with chopped, seeded peppers and a quantity of garlic, she adds dechlorinated water mixed with dissolved pickling or sea salt leaving about six millimetres of head space.
With the jar stored in a location that is away from any direct sunlight, Elizabeth checks on the progress of the sauce by sampling a small sip of brine each week for about four weeks. Once the brine is sour and to her liking, she blends the vegetables, adding enough brine for the desired consistency. The finished sauce is then bottled into smaller, sterilized containers and stored in the refrigerator or a cool place. Light will cause the colour of sauce to fade. A word of caution from Elizabeth who suggests protecting your eyes when you first open your jar of hot pepper sauce: hot pepper vapour is powerful!
Want to try making your own? On August 23 Edible Alchemy goes to Fort Whyte Farms to concoct fiery and fermented hot sauce.
In October, prior to meeting up with Goetz in Germany, Goetz is presenting in Toronto at Food Secure Canada's 9th national assembly on ancient fermentation strategies for managing modern problems around food waste.
colleenizacharias@gmail.com
Notices:
The 102nd annual exhibition of the St. James Horticultural society is on August 16 from 7 to 9 p.m. and August 17 from 1 – 4 p.m. and 7 to 9 p.m. at the Heritage-Victoria Community Club, 950 Sturgeon Rd.
HerbFest, co-hosted by the Herb Society of Manitoba and Assiniboine Park Conservancy takes place on Sunday, August 21 from 12 noon to 5 p.m. inside the big white tent at the Conservatory. Herb sale, baked goods, guided tours of the Herb Garden and special guest speakers.