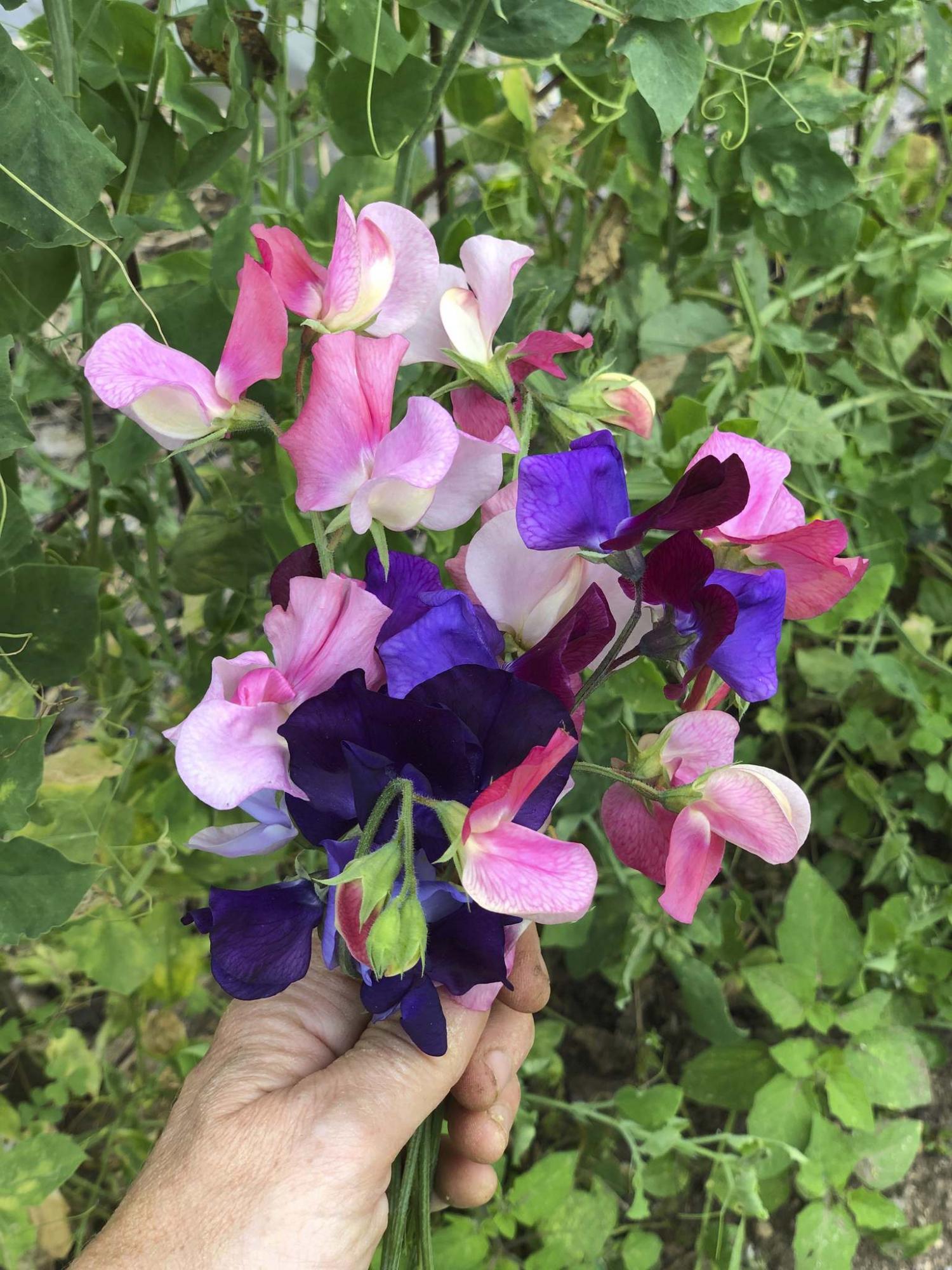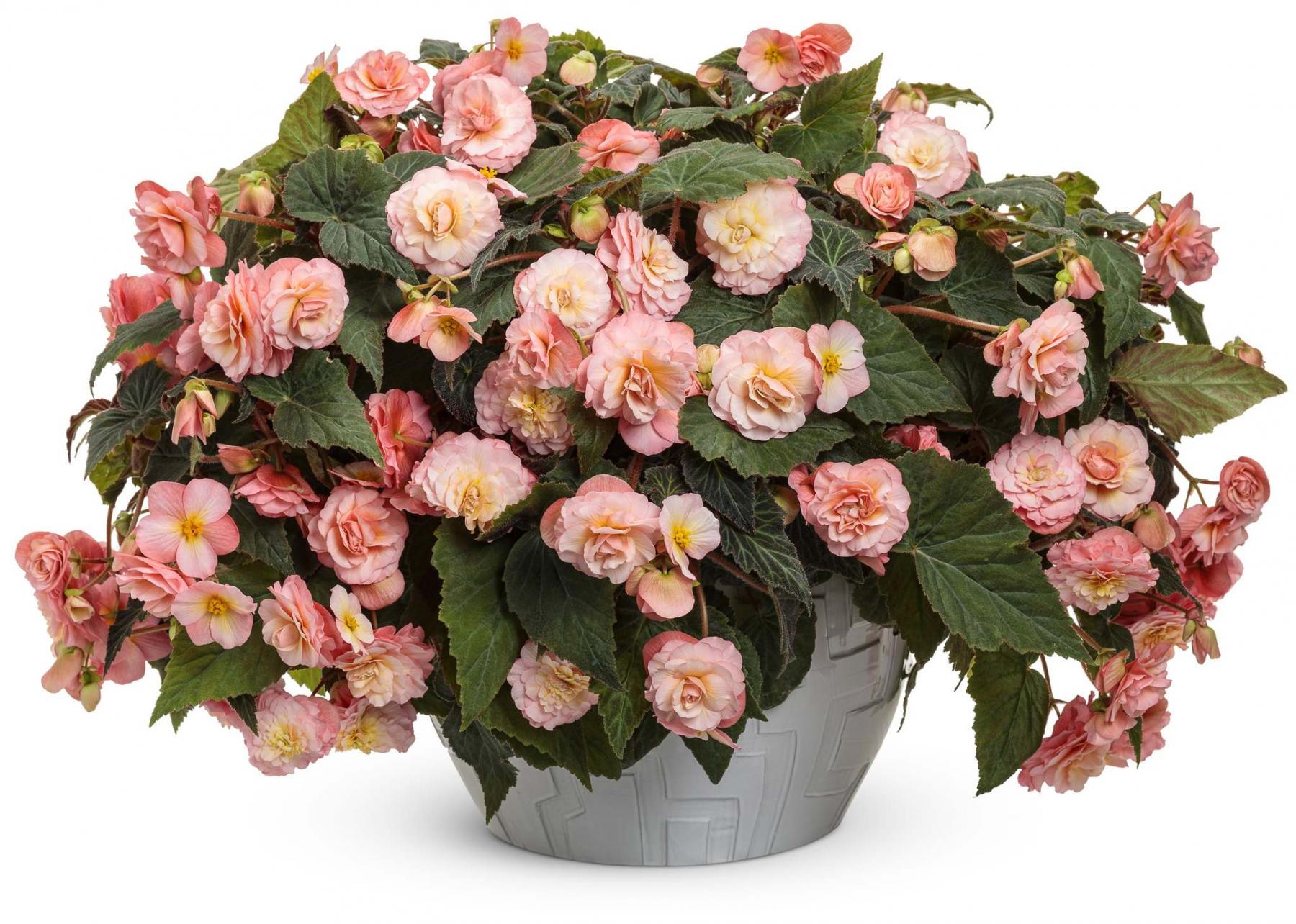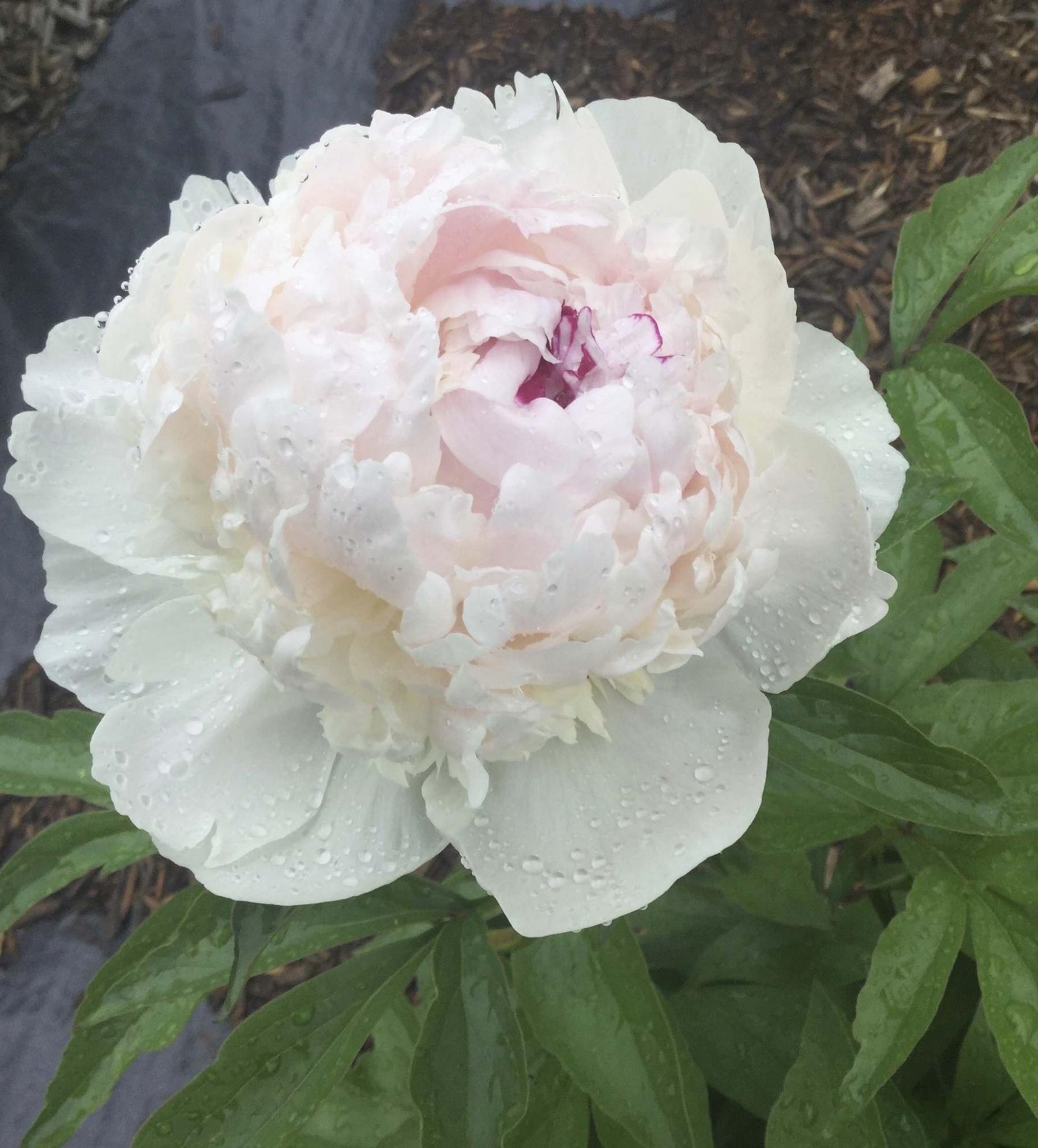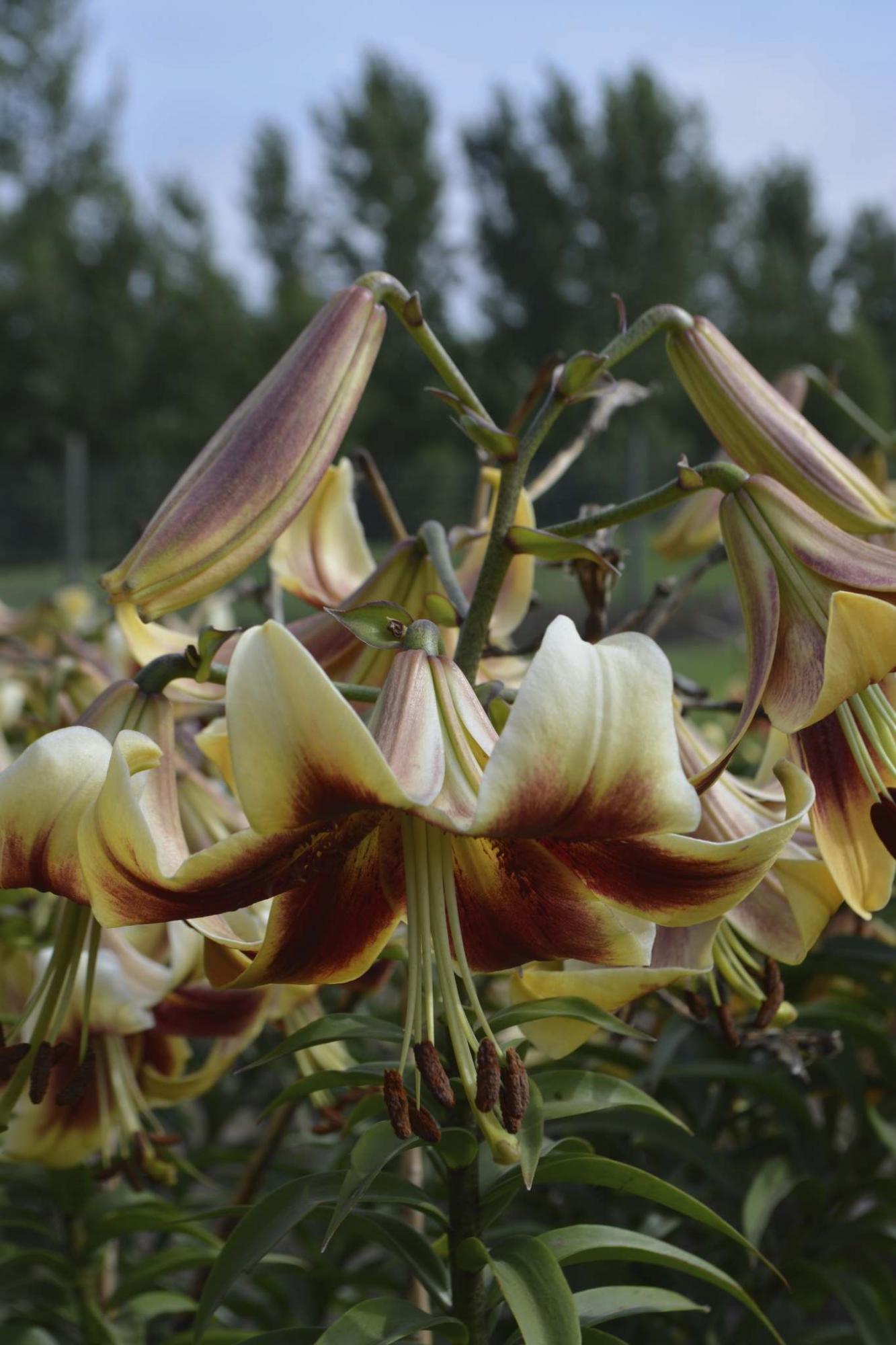 There are key, multifunctional features that breeders seek in plants: heat and cold tolerance, flower power, uniform habit, vigour, optimum growing performance, etc. Fragrance is often overlooked and yet scent has a powerful impact on our moods. Many plants have delicious sounding names — Cherry Vanilla, Plum Swirl, Pineapple Brandy, Candy Apple, Toffee Tart, to name a few — but the nose knows which plant varieties provide the best sensory experience. In 2021, choose plants with fragrance so heavenly and irresistible that it alters your state of mind and revitalizes your garden.
Peonies are prized for their big, bodacious blooms but some varieties offer fragrance so unique their appeal is almost hypnotic. Myra Froc is a member of the Prairie Peony Society which is based in Regina, Saskatchewan. Together with her husband, Gene, she grows 450 different varieties of peonies. Froc says French heirloom peonies, particularly varieties bred in the early to mid-1800s, are generally the most fragrant, especially white, blush, and light pink varieties.
"Our most fragrant peony is Edulis Superba," says Froc. On a warm day, she says, Edulis Superba's strong rose scent carries almost 15 metres. Bred in France by Nicolas Lémon in 1824, this highly perfumed peony is a hybrid lactiflora with a large double crown blossom. Froc describes the colouring as seashell pink with mauve shading.
Froc also grows Myrtle Gentry, a hybrid lactiflora peony bred by American Archie M. Brand in 1925. Rated as one of the most fragrant peonies, Myrtle Gentry has a powerful tea rose fragrance with double blossoms that average 16.5 cm in diameter. Chestine Gowdy (Brand, 1913) is also wonderfully fragrant, says Froc. A late blooming, full double, Chestine Gowdy has a two-tone effect of pink and cream with a bright rose pink centre.
Madame de Verneville peony is breathtakingly beautiful. Bred in France in 1885 by Felix Crousse, this variety has a mild to strong, sweet rose fragrance, says Froc. "The large double blossoms are white with carmine pink flecks."
Lilacs are among the longest blooming and most richly fragrant flowers in the garden. There are about 15 different species of lilacs of which Hyacinthiflora is the most intensely fragrant type. Scentara Pura lilac, a Proven Winners variety bred by Tim Wood, is a well-branched, semi-dwarf lilac (1.2 to 1.8 metres) with pure purple single flowers that bloom heavily in spring. A recent introduction, this extremely fragrant variety is hardy to zone 2.
Scentara Double Blue, another recent introduction, is a double-flowered Hyacinthiflora lilac with aromatic purple blooms that take on blue tones in the spring sun. A taller variety, it grows to 2.4 metres tall.
There are fragrant lilac varieties to suit every type of garden. Scent and Sensibility is a fragrant, pink-flowered lilac that blooms in early summer and has a decidedly compact size: only 60 to 90 cm tall.
Orienpet lilies are the result of crosses between Oriental and Trumpet lilies. Prolific bloomers, orienpet lilies bring an exotic beauty and heady fragrance to the late summer garden. Northern Carillon lily, developed by Wilbert Ronald and Lynn Collicutt, has extremely fragrant, pendant blooms of soft white with strong reddish purple covering two-thirds of the petals. A majestic beauty, Northern Carillon grows to a dramatic height of 1.5 metres and can produce up to 20 blooms on a single stem.
This year, The Lily Nook, a mail-order lilium specialist in Neepawa, is offering a new orienpet named Northern Sunset from the work of Wilbert Ronald, a well-known prairie plant breeder. Hardy to zone 3, Northern Sunset has down-facing trumpet shape blooms with flared tips. The pendant blooms open to a vivid red with glowing orange edges and tips. Northern Sunset grows to a height of 1.2 to 1.5 metres.
Oriental lilies are also heavily perfumed, however, they are not as hardy on the Prairies as orienpet lilies. The Lily Nook recommends planting the bulbs in spring and covering them with a layer of mulch during early fall frosts. My favourite is white-flowered Casa Blanca which I have found to be reliably hardy. Zorro is a new offering with large reddish-purple blooms edged in white. Oriental lilies bloom in early August.
Of course, for subtle, sweet fragrance, every scent-savvy garden deserves at least one sweet pea variety. But which one? There are countless varieties and many sell out early. Lathyrus odoratus Perfume Delight sweet pea is an old-fashioned favourite of Niki Jabbour, a popular gardening expert, author and radio host from Halifax, Nova Scotia. Perfume Delight is an enticing, highly fragrant sweet pea with a colourful profusion of flowers in spring and early summer. Jabbour bought her sweet pea seeds at Halifax Seed Company, Canada's oldest family-owned seed company since 1866.
Stock (Matthiola incana) and evening stock or night scented stock (Matthiola longipetala) are fabulously fragrant annuals for summer gardens. Available in a colour mix of pastel shades, stock is a popular cut flower with a unique clove scent. The flowers of evening-scented stock remain closed during the day and open in the evening, filling the night garden with perfume. Look for double flowering varieties such as Katz Fragrant Mix. Grow stock in containers on your patio or at your entranceway and along pathways. Start seed indoors six to eight weeks prior to the last frost or sow seed directly into your garden once all danger of frost has passed.
Fragrance when it is least expected makes a great impression. Double Delight Begonia available in Blush Rose and Primrose is an exciting new annual for 2021 with citrus-scented double flowers. The large cascading double flowers provide a softly scented, floriferous display for patio containers, hanging baskets, and window boxes. Double Delight has better branching compared to standard tuberous begonias. This new variety also has increased sun tolerance and will thrive in part sun areas. Blush Rose produces double flowers in shades of pink or try Double Delight Primrose begonia which produces an abundance of scented double flowers in soft yellow with apricot accents.
Heaven Scent Jacob's Ladder polemonium hybrid is a new perennial for 2021. Hardy to zone 3a, Heaven Scent produces loose clusters of fragrant, blue flowers in spring. The green, fern-like leaves have purple highlights. Deer-resistant, Heaven Scent Jacob's Ladder tolerates a bit more sun than other polemonium varieties on the market. Try combining Heaven Scent with Sweet Woodruff Gallium odoratum, a deer-resistant, fast-growing shade groundcover with scented foliage and masses of white, star-shaped flowers in spring.
The majority of daylily cultivars on the market are not known for their fragrance. Certainly, there are fragrant daylily varieties heralded by names such as Fragrant Returns and Fragrant Treasure. Mary Veldman is a volunteer at Beausejour Daylily Gardens. The one daylily that really stands out for her when it comes to fragrance is Hemerocallis Flava Major daylily. An early midseason daylily with lemon yellow blooms, Flava Major was first registered in 1908. "It is an old variety with a heavenly scent which reminds of the cologne department at Eaton's department store," says Veldman.
This year create your own evocative memories with a blend of plants that provide season-long fragrance.
colleenizacharias@gmail.com