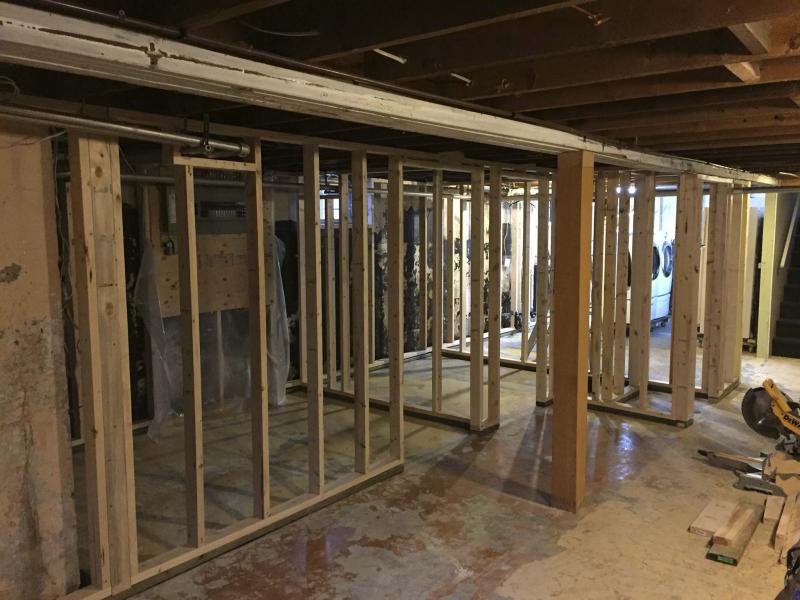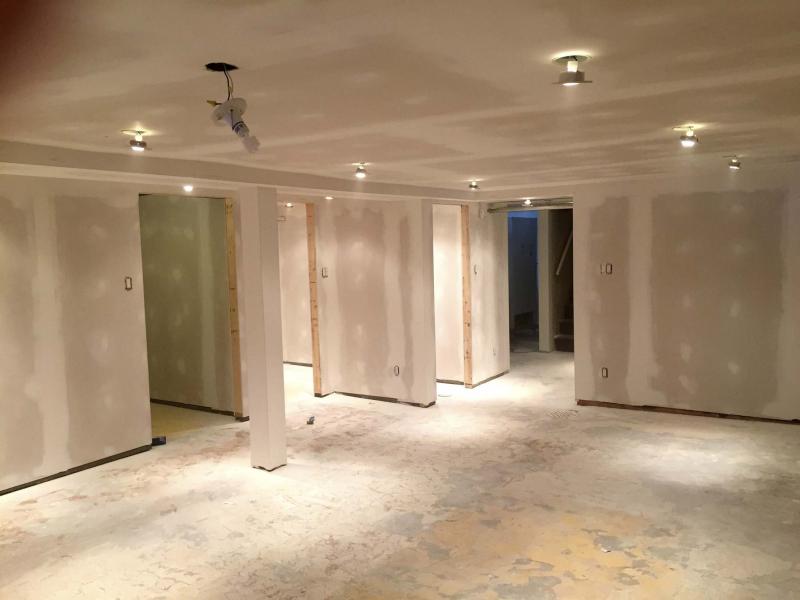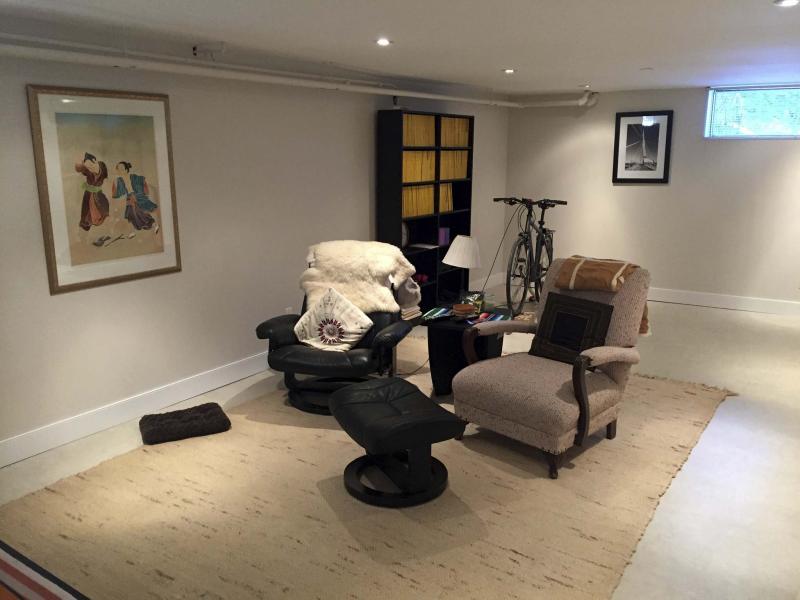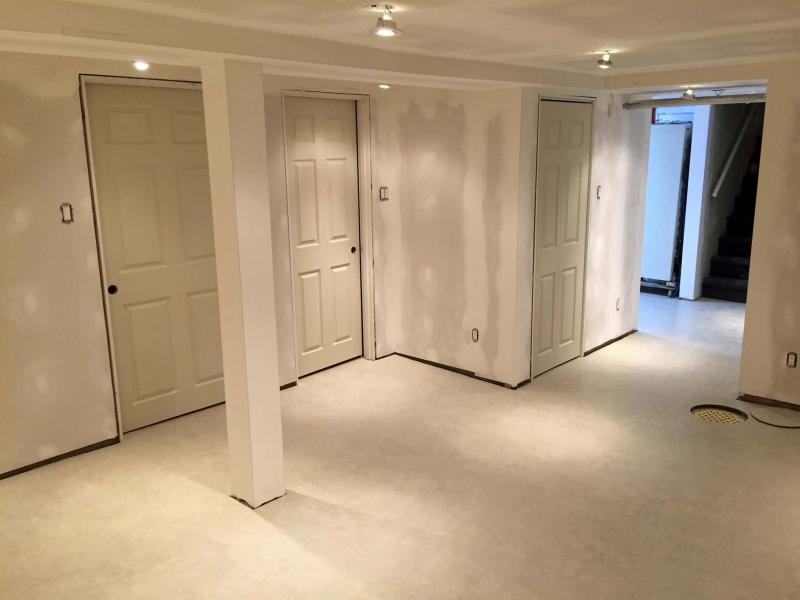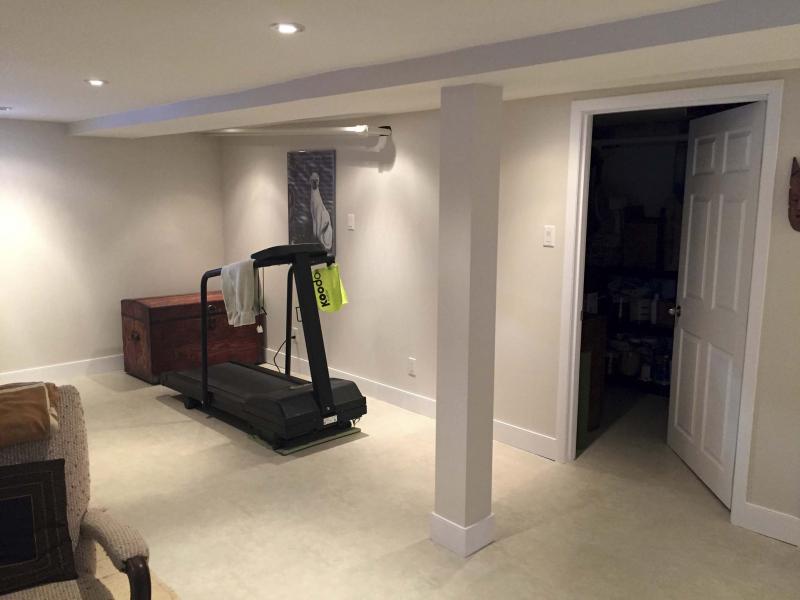 The unfinished, or partially finished, basement is a common residential attribute for many homeowners. At at tender age, I recall helping my dad frame what would eventually become my very own bedroom in the basement of my childhood home.
Many of my clients have had similar desires, to render their lower levels usable space. One such basement in old St. Boniface often comes to mind — upon first glance, it seemed a daunting task.
Roland Lavoie, and his wife Francine Marchildon, have been repeat clients over the past few years. Their initial request, to upgrade their basement, was the catalyst to this reno trend. And although their lower-level reno, as well as subsequent renovations, have been achieved successfully, this basement upgrade could have easily been classified as a tale that might have been, had my decision to tackle this project (or not) been made in haste. I had serious reservations about the complexities involved. But, apparently, I had not even seen it at its worst.
Lavoie recalls, "It was dark, damp space full of small rooms and corners. We had seepage problems, knob-and-tube electrical, horrible lighting, low ceilings and terrible insulation. To see what we were up against, we decided to gut it down to the bare cement walls and floor. Completely open, the potential of an incredible space pleasantly surprised us, and allowed us to easily rectify the more serious problems before the renovation would begin."
Foundation cracks and leaks, concrete flooring issues as well as much of the old electrical wiring had already been addressed prior to my involvement. This, of course, would make my job much easier — one big empty space to fill, like a painter staring at a blank canvas.
Lavoie and Marchildon defined their wants and needs — a sizable rec room, a utility room, a newly introduced two-piece bathroom (the underground plumbing had been prepped during the foundation and concrete fixes), a small closet and a versatile laundry room. And, furthermore, contrary to the conventional approach, their rec room and bathroom ceilings would be drywalled.
Because access to existing main-floor plumbing is often desired by a homeowner, a suspended ceiling with removable tiles is often the ceiling approach of choice for a basement. In this case, however, ceiling heights were in question. And after a brief review of the main-floor joists and visible services, it became apparent that a drywalled ceiling was the better choice in this instance.
Lavoie reiterates, "The low ceiling was a problem. So, there was no way we were going to lose any additional height by putting in a suspended ceiling. By going the ceiling drywall route, we saved several inches, which made a big difference to us."
With the major decisions out of the way, I could begin the design process.
After a full day of measuring and plotting, the suggested wall locations were marked on the basement floor — I like to use colored duct tape, paralleled to mimic the width of actual two-by-four framing. This allows the client to "love" the layout BEFORE framing begins. And in my experience, there are always slight modifications to the floor plan, which validates this initial step.
Once the thumbs-up was received, framing could begin. Although Lavoie would himself undertake a few of the later tasks, such as the painting and all trim, he provided much assistance throughout the initial processes as well. This kept us way ahead of schedule!
Pressure-treated lumber was secured to the concrete floor as a wall-framing base-plate as per the floor plan design, and where the floor had been pre-marked. With these plates in place, walls were constructed and placed atop the base plates, with a slight gapping, and secured to both the ceiling joists and the plate with coated framing screws.
Due to the already-low ceiling heights, headers above each doorway were not possible — the door heights barely fit below the existing joists and support beams.
Once the framing had been completed, any and all interior electrical wiring was run through the studs and ceiling joists (for new pot lighting), and was then tested. The new bathroom and laundry room plumbing was also installed, and tied in to the existing services where feasible.
With the framing and all services in place, insulation of the exterior walls was installed.
At this point in the project, Lavoie and I had become a well-oiled machine — Lavoie would cut the insulation to my specified dimensions, and I would place the batts into the wall cavities. The entire basement was fully insulated within a few hours. And once the thick vapour barrier was applied and taped, drywalling could begin.
The ceiling drywall was tackled in a day — the drywall lift proved once again invaluable! The walls received drywall over the next couple of days. During the following week, taping, corner bead and mudding was completed in a series of layer stages and, once dry, the entire space was sanded and prepped for the painting process to be undertaken by Lavoie at a later time.
A practical basement flooring was chosen, a vinyl laminate that could withstand moisture.
A mildew-resistant underlay was first laid onto the concrete floor throughout the entire basement space. And, once again, the dynamic duo began the co-operative process of installing and cutting laminate. The entire floor was accomplished in little time, which then allowed the door jambs and doors installation to commence.
With the doors hung in place, my final tasks were to tie in the bathroom vanity and toilet, and reconnect the appliances in the laundry room. It wasn't until the start of their next project that I was able to see the "finished basement" — painted, populated and fully functional.
Lavoie joyfully explains the basement upgrade experience: "We opened it up, added a bathroom, a large laundry room, and needed storage, all with proper lighting. The renovation transformed an unhealthy, mouldy unusable space into a great living area. In retrospect, we were very happy to have initially gutted the space — it made the project better and I think that Marc jumped in with enthusiasm, having been given an open slate to work with."
And that is the truth — my first impression of the job was grim, but doable. Had it not been initially gutted, my involvement may not have come to pass.
By achieving a few of the aesthetic tasks themselves, my clients were able to keep within their budget, as well as add their own personal touch to the project. The basement is welcoming, inviting and, more importantly, a space within their home which is now being used on an ongoing basis.
I applaud my clients for having the vision, and the persistence, to follow through on what must have seemed an overwhelming project from the onset. And I'm happy to have been asked to lend a hand.
BossEnterprise@outlook.com