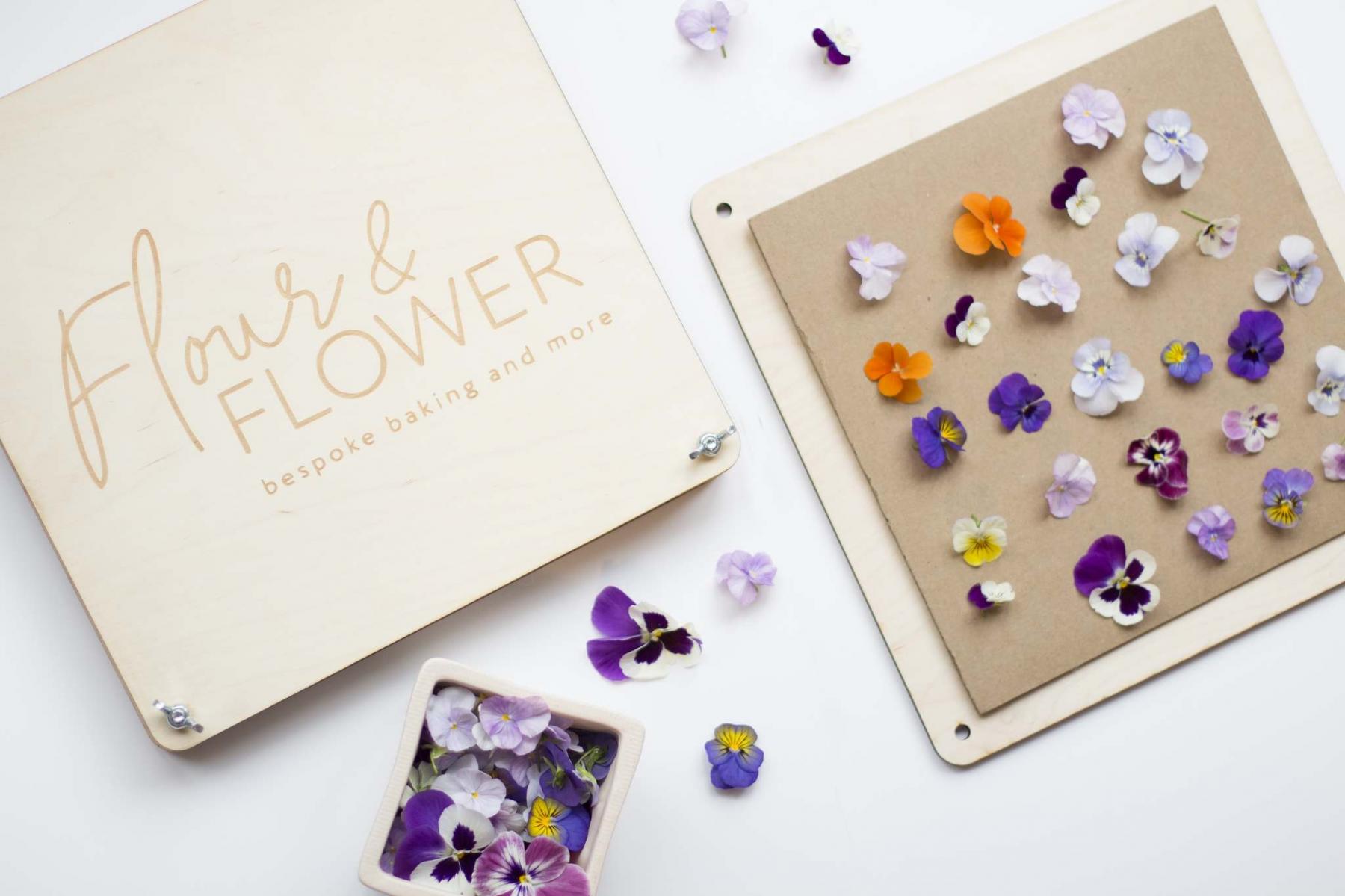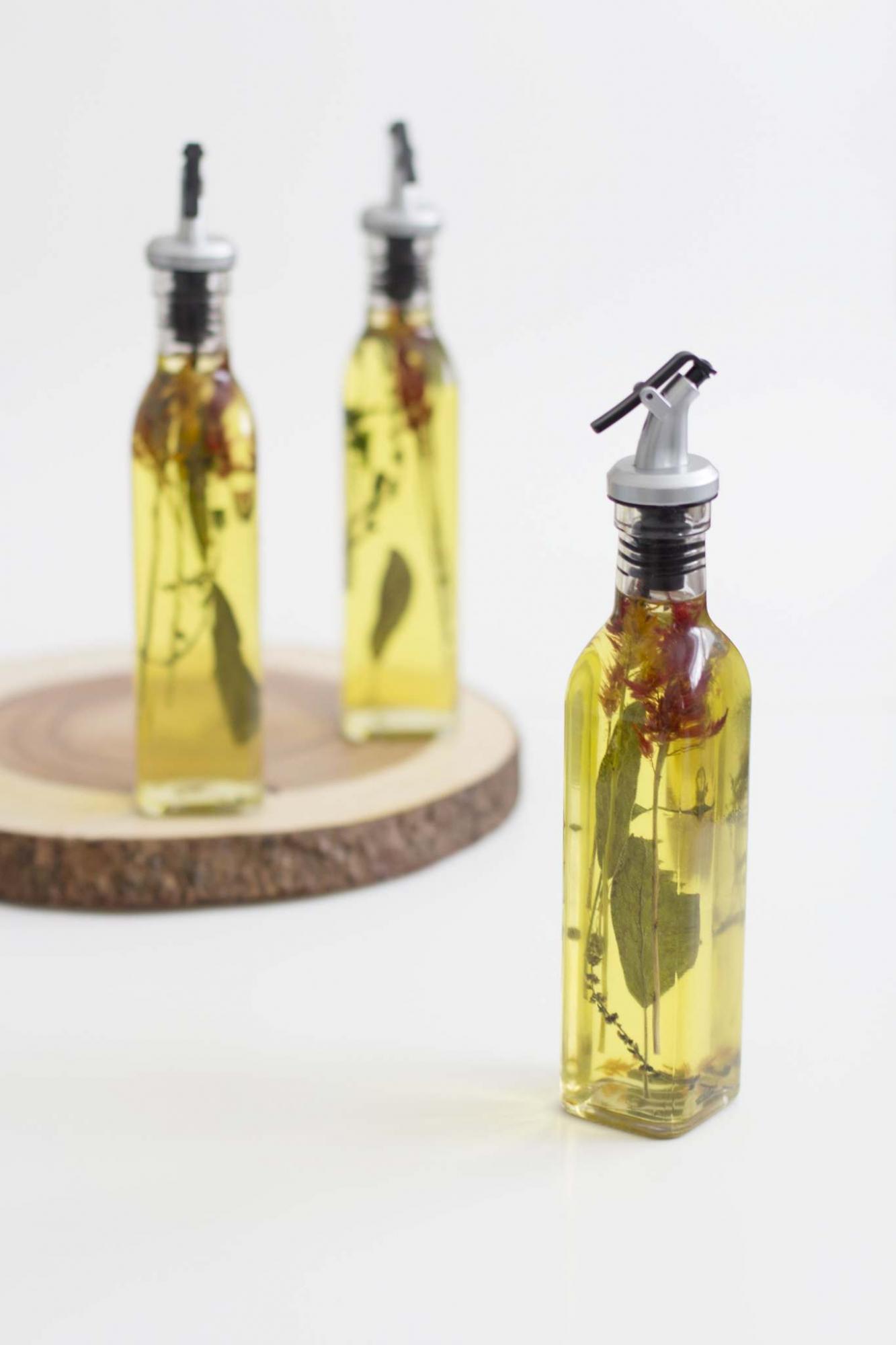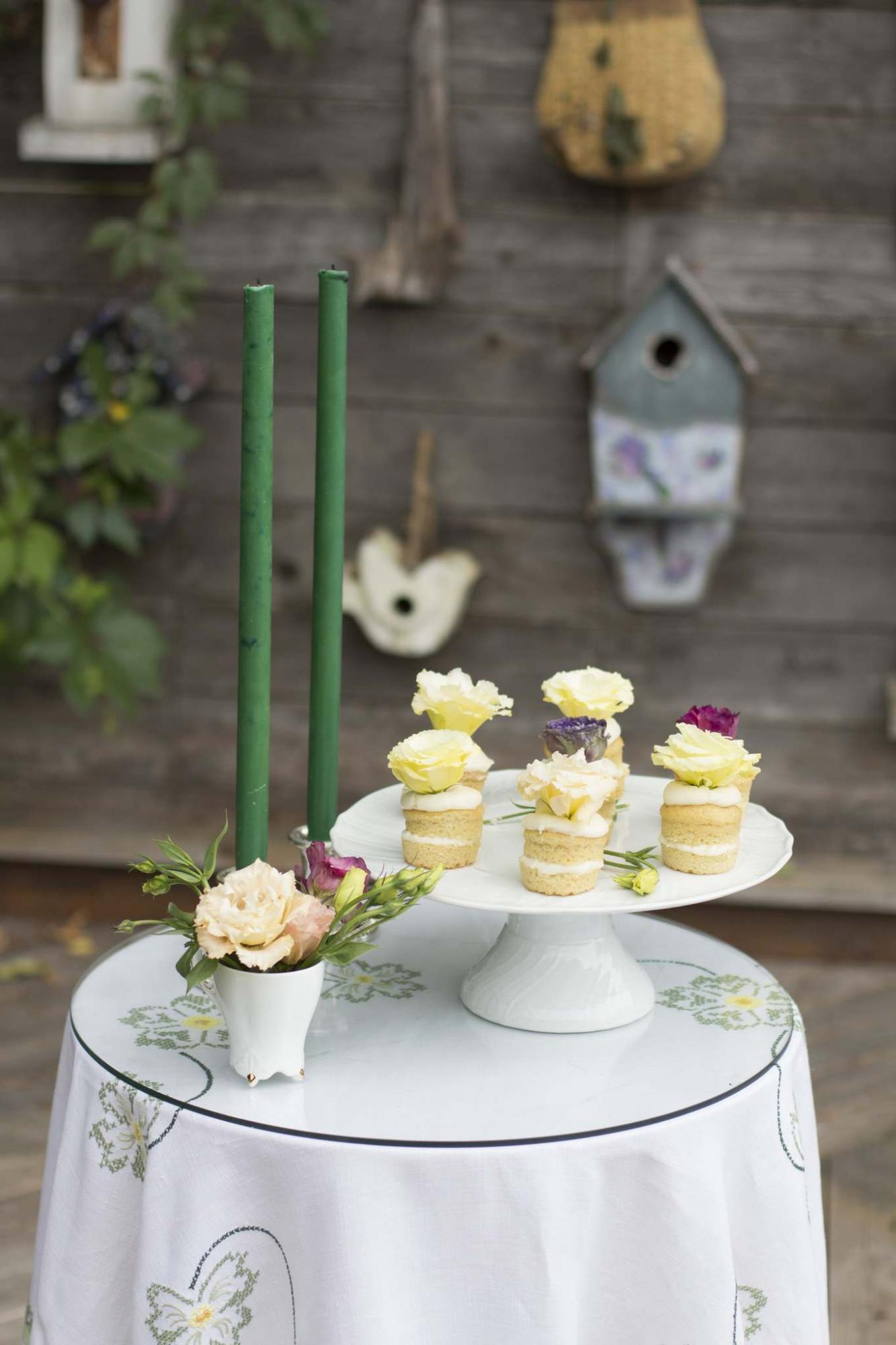 The word bespoke dates to the 16th century and means, essentially, custom-made. When your mother bakes a cake just for you from her own recipe or when your florist or landscape designer creates something beautiful and tailor-made to your needs, you have a bespoke experience.
Rachel Nedelec is the owner of Flour and Flower, a bespoke bakery in Winnipeg specializing in custom creations, ranging from delectable baked goods and handcrafted products such as jams and popcorn to elixirs, infused olive oil, finishing salts and greeting cards.
There is a notable distinction. All of Flour and Flower's products bring out the essence of the garden by incorporating edible flowers.
It started with one cake, says Nedelec, a 30-something entrepreneur who loves nothing more than to make something special for family and friends. She began researching edible flowers and experimenting with diverse ways to use them.
When Flour and Flower launched two years ago, it was strictly an online business catering to local customers. Comfort food and flowers never go out of style, and both have provided Flour and Flower a way to offer beauty and pleasure during the pandemic.
"We've really found that people are continuing to celebrate birthdays, weddings, and other special occasions and there has been a lot of demand for not only our floral-infused cakes but also bespoke baskets," says Nedelec. "Winnipeggers are absolutely wonderful when it comes to supporting local business."
This year Flour and Flower opened a pop-up location at 1895-A Grant Ave., where Yoga Public South Studio is also located. Nedelec and her staff — Madison Spence, Samantha Hutchings, and Hope Hutchings — experiment with different flavours and seasonal flowers and test their new products at the Food Studio, a commercial kitchen at 3200 Roblin Blvd.
"We use a combination of fresh and pressed flowers," says Nedelec. One of the most popular cakes sold at Flour and Flower is a pressed garden cake that is as delicious as it is visually stunning. Nedelec sources seasonal flowers from Miss Millie's Flower Farm in Marquette and carries fresh bouquets from Miss Millie's in her shop.
She also sources flowers from a supplier in the U.S. that are shipped overnight and used fresh or pressed immediately to ensure the most vibrant colour. Her wooden press was handmade in Winnipeg by Forest Natural Designs.
Not all parts of all flowers are edible, and only flowers that have been grown without the use of pesticides should be consumed. Nedelec selects only edible flowers that she has carefully researched and that are organically grown and free of pesticides or chemicals. Some flowers such as lisianthus are long-lasting but tulip petals, not so much. "Pansies and violas are great to work with but are best dried and pressed because they wilt quickly," says Nedelec. But once dried and pressed, pansies and violas retain their vibrant colour so extraordinarily well that they appear almost hand painted. The flavour of a pansy or viola is subtle, but the effect is irresistible when combined with Flour and Flower's floral brownies or light and fluffy mini cakes made with a signature buttercream filling.
On a recent visit, Spence and Hutchings were busy filling a bespoke order from a New York customer who requested floral brownies decorated with the addition of miniature, hand-tied, dried floral arrangements crafted from bunny tail grass, lisianthus and statice. As the pandemic continues to alter the private and corporate event landscape, Flour and Flower is catering to Zoom tea parties, virtual gala-in-a-box fundraisers, and other reimagined events.
Edible flowers may seem like a new food trend, but they have been used for culinary purposes since ancient times. "We are definitely exploring the benefits that different flowers bring to the palate," says Nedelec. "For example, we make a floral elixir that consists of natural anti-inflammatory ingredients such as rose water, lemon, hibiscus, blossom of the palmyra palm tree, butterfly pea flower, beetroot, purple corn, Siberian ginseng, maca, turmeric and Himalayan salt." The vegan product is sugar- and gluten-free. "It's a concentrate so just add a splash to hot, cold, sparkling or still water or try shaking it on ice with vodka or your favourite spirit."
Flour and Flower offers a regular menu and a vegan menu. Some of the floral infused vegan items include rose petal jam, lavender jam, and rose sugar, which can be used in baking or mixed into tea. When Nedelec and her staff created their first batch of floral-infused olive oil, it flew off the shelf in a matter of days. Flower finishing salts, another popular product, are made with simple ingredients such as pink Himalayan salt with dried florals. "They add a final flourish of flavour to a completed recipe — steak, chicken, pasta, potatoes," says Nedelec. "There are no additives or food colouring. We let the natural flavours and the beauty of the florals speak for themselves."
The jams, rose sugar, and finishing salts are packaged in glass jars with their own wooden spoon.
Decadent caramel popcorn accented throughout with red rose petals has proven so popular that it is hard to keep in stock, says Nedelec. To perfect the recipe, she and her staff popped more kernels of popcorn than they care to admit to. All of these products and more are readily available for individual purchase or for creating your own curated gift basket.
The bakery counter offers seasonal cake flavours just in time for Thanksgiving. Or choose a cardamom shortbread sandwich cookie with dulce de leche filling, finished with white chocolate drizzle, an edible flower, and edible gold leaf or savoury shortbread with sharp cheddar decorated with edible greenery.
The uniqueness of flowers could not be better illustrated than it is in Flour and Flower's handmade cards for all occasions. Cards have been a wonderful way to reach out to people we care about but are separated from because of COVID-19. Each of Flour and Flower's cards is made from plantable seed paper that grows wildflowers. "That's the gift that keeps on blooming," says Nedelec. Pressed, dried flowers decorate the front of the card and the inside of the card is blank. The cards are sold individually in a reusable organza bag and can be ordered in custom sizes. Leaf tags made from plantable seed paper are also available.
Last Christmas, favourite card designs included a Christmas tree made from delicate fern fronds and a cute reindeer sporting twigs for his antlers and a red gomphrena flower as his nose. A Hanukkah menorah proved more challenging, but Nedelec says she is perfecting her design.
Nedelec once taught musical theatre, which is where she met Madison Spence and Samantha Hutchings. The launch of Flour and Flower has brought them back together. "There's a word, bashert, which in Jewish culture means 'meant to be,' " says Nedelec. The literal translation from Yiddish is destiny, she says.
Flour and Flower plan to be at their pop-up location from now until the end of this year. It's the right place at the right time.
colleenizacharias@gmail.com