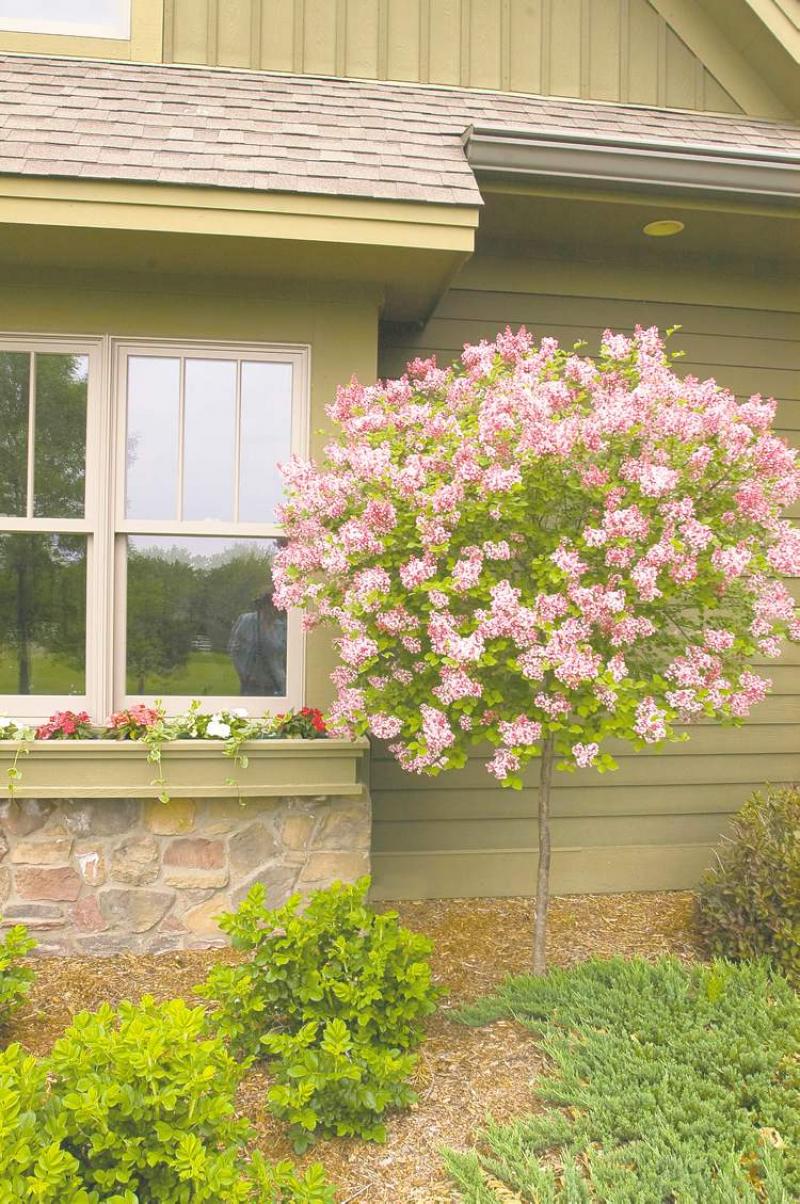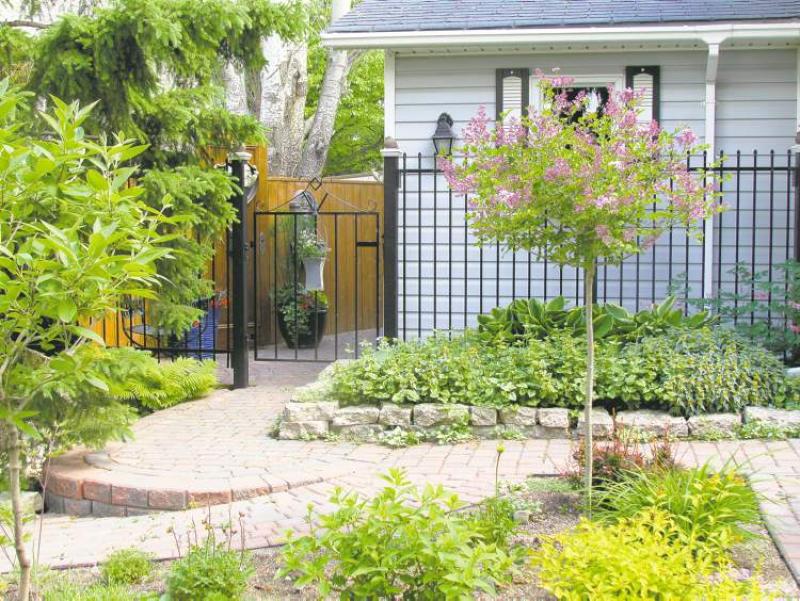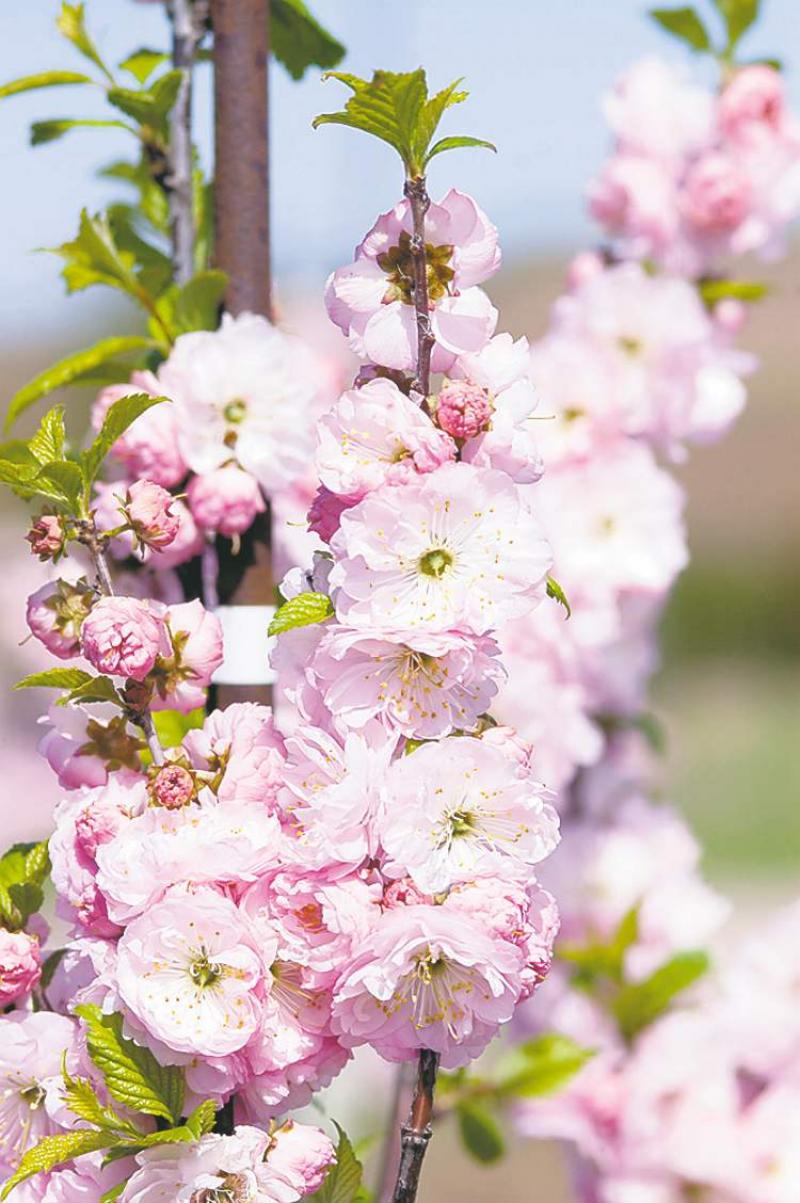 Whenever a friend of mine finds a man attractive, he's inevitably short.
My weakness is for short trees. When I first laid eyes on a Dwarf Korean Lilac (Syringa), it was love at first sight. My relationship, though, was short-lived because I didn't understand what I was installing in my garden.
I have a passion for creating different 'rooms' in the garden, each including a sitting area, perennial bed, pathway and -- the finishing touch -- a small tree to lend vertical interest as well as a four-season presence. The Dwarf Korean Lilac was situated in the centre of a sunny bed with a white porch as a backdrop. Its modest height and leafy canopy lent just enough of a privacy screen without shading the nearby flowering perennials.
I marvelled at the abundance of blooms each June and pruned only lightly. That mistake resulted in the tree's demise.
So-called 'dwarf' trees are either topgrafts or tree-formed shrubs. While some gardeners may want to experiment with their own grafting or try their hand at training a shrub into a tree form (a process that can take anywhere from three to five years), these specialized trees are readily available at nurseries.
With a topgrafted standard, the top part has been grafted onto a compatible rootstock -- the two different plant pieces then unite and grow together as a single plant. The upper part is called the scion and must be genetically related to the rootstock. Examples of commonly available topgrafted standards include lilac, caragana, hydrangea and double flowering plum.
Topgrafts must be pruned annually, not only to maintain the rounded shape of the top graft but also to ensure that stress is not placed on the grafted area.
"The graft can break, so you want to make sure they are in a protected location," says Susan Jensen Stubbe, co-owner of Jensen's Nursery. In my case, I allowed the leafy part of the Dwarf Korean Lilac to grow too large, likely resulting in a crack in the grafted area.
"Check for cracking in the graft each spring, and don't let the top of the tree get too large because, if the top of the tree dies off, the plant will revert back to the rootstock," Stubbe said.
Not all topgrafts are upright. Two varieties of weeping caragana, 'Pendula' and 'Walker', are topgrafted onto the trunk of a common caragana standard with an upright form, producing a small weeping tree. Without the graft, the 'Walker' plant would form a woody groundcover.
Stubbe describes a tree form, in the simplest terms, as a shrub that has been pruned and trained, using a strong central stem, into a single-stemmed tree.
"Once you have the plant in tree form, they tend to stay that way," she said. "Clean up any suckers, though, that appear at the base of the tree because the suckers will take over and you will lose the form of the tree."
Be sure to remove any lateral sprouts as well.
The nannyberry (Viburnum lentago) is usually grown as a medium-sized shrub but can also be bought as a tree form. This is advantageous for small yards since the shrub can grow to a height and spread of eight to 10 feet. The tree form, however, will take up much less horizontal space but still grows to 10 feet in height.
When both shade and space are at a premium, particularly in a new housing development, tree forms have a distinctive presence, providing height, showy spring blossoms, foliage, possibly summer berries and even brilliant fall colour.
I once purchased a Snowball Viburnum shrub with the intention of training it into a tree form but ended up yanking it out because it seemed plagued by either pests or diseases or both. Instead, I purchased a hardy, less-temperamental Mohican Viburnum tree form which has performed so spectacularly (and overwintered without a hint of winterkill) that I recently purchased another.
The leaves are much larger than what you might see on a lilac and feature a noticeably rough texture. White flower buds form in the early spring with a most unusual prehistoric appearance before opening. Orange-red fruit appears in July followed by purplish red foliage in the fall.
This one is more versatile than some of the exclusively sun-loving tree forms because it can be grown in part shade as well. It also attains more height than the daintier topgrafts such as lilac and caragana.
Purple or plum leafed plants provide great contrast in the garden and, properly placed, can work very well with annuals and perennials, especially blues and reds, silver, grey and white. Diabolo Ninebark (Physocarpus) in tree form has great character with its peeling bark, pinkish white flowers in spring, and purple leaves with saw-tooth edges. It grows eight to 10 feet tall and, while it will withstand a part-shade location, it prefers evenly moist soil.
Hydrangeas in any form are fantastic additions to the garden. Limelight hydrangea, to name just one variety, is a standout plant with glorious lime-green blooms that fade to ivory in the fall. Add to your collection with a hydrangea standard for double the pleasure. If you choose the Pee Gee variety, which is also available as a tree form, be patient in the spring. Since Pee Gee blooms later in the season, you may have to wait until early June before you see signs of leaf budding.
While numerous varieties of lilac topgrafts are available, with colours ranging from pale pink to purple red or a brash purple white (Sensation Lilac top graft), you can also choose an evergreen topgraft -- Globe Blue Spruce (Picea). Mature size is only four feet tall and three feet wide.
Susan Southern, a gardener in St. Vital, installed a globe-shaped Blue Spruce in her garden about five years ago only to witness a rabbit move into the tree one winter, hungrily eating the needles and branches. Shooing it away was not successful. The globe shape is now non-existent, but some judicious pruning has given it more of a tiered look -- call it architectural.
Topgrafts and tree forms can range in price from about $69 to $129, and rabbits can kill a tree by stripping off the bark during the winter months when food is scarce. Protect your investment by using tree wrap or fencing in the late fall. Fencing can consist of chicken wire or mesh wire. Depending on the amount of snow cover any given winter, the fencing needs to be an adequate height. It also needs to be placed in the ground at a depth of at least two inches so that rabbits cannot dig underneath.
Commercial trunk wraps are easy to apply in late fall by wrapping the trunk from the base upwards. Remove it in spring, though, as trunk wraps can retain moisture on the bark with the potential for fungal growth later in the growing season.
The slender stem of your topgraft or tree should be staked for the first growing season. The Tree Care Guide, published by Manitoba Hydro (available for downloading at www.hydro.mb.ca/environment/publications) recommends using only one stake for a small tree and placing it 50 cm away from the stem.
-- Colleen.Zacharias@gardensmanitoba.com