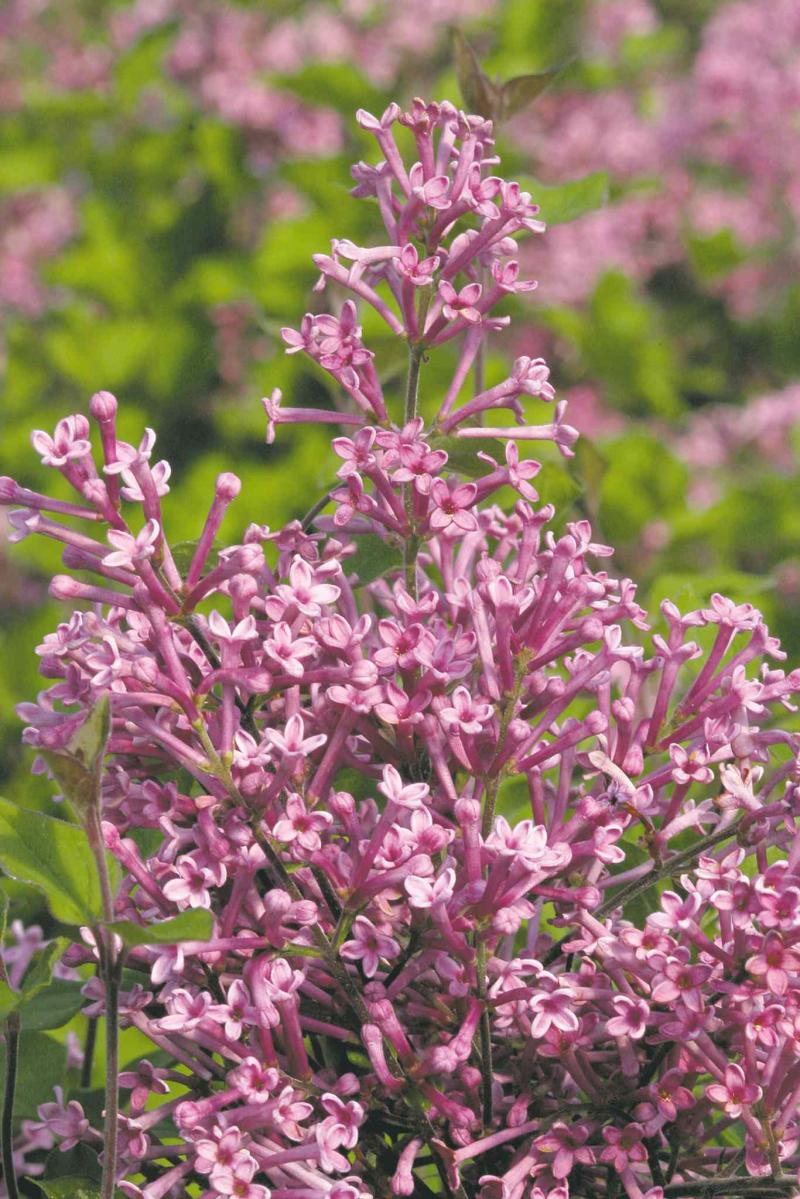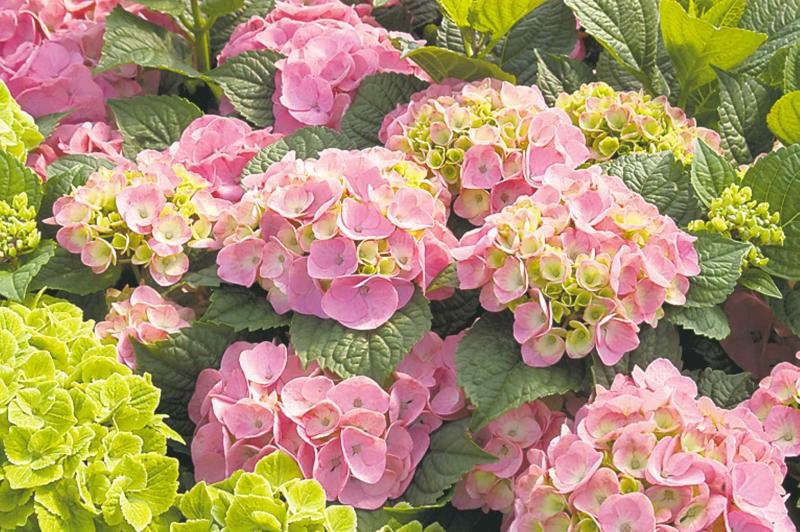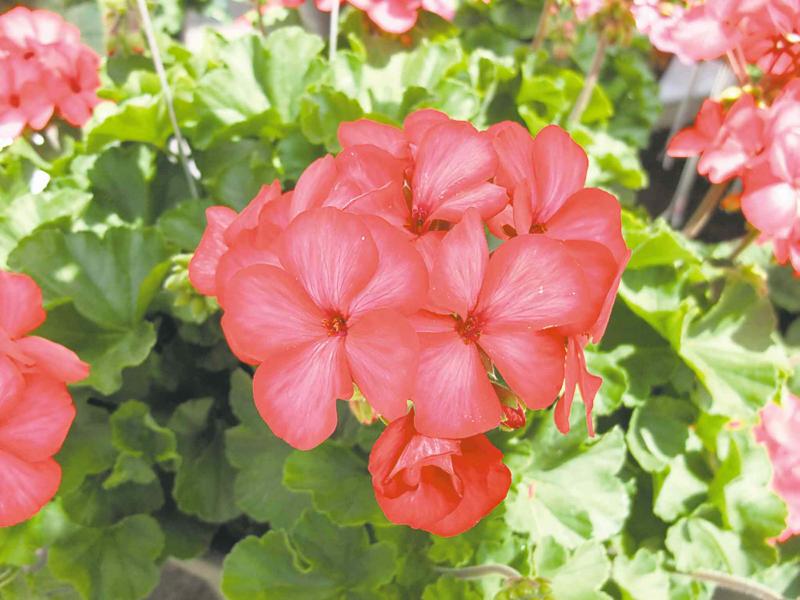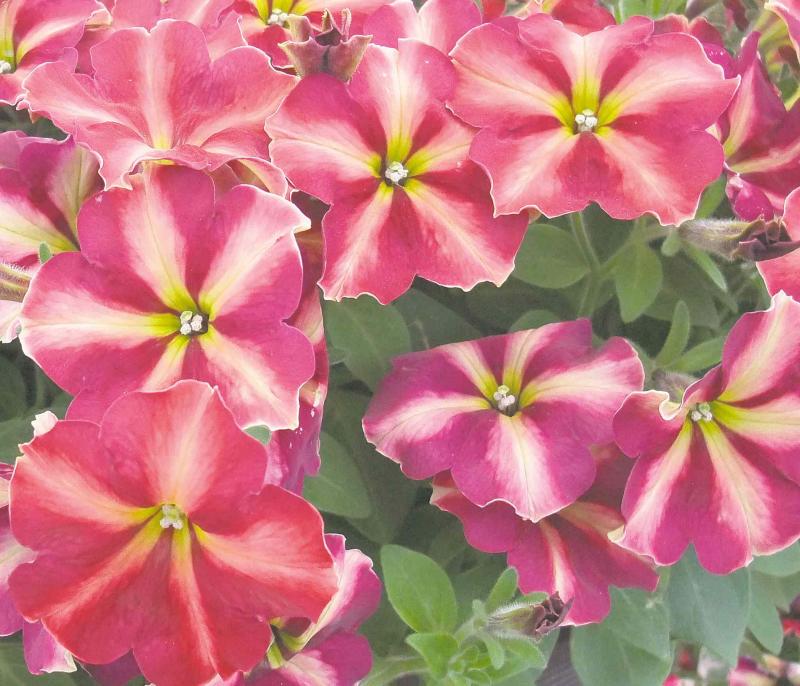 No room in your garden for any of this year's latest plant introductions? Not planning to pot up any containers on your balcony or patio?
Then read no further, because even a hint of details about just a few of the newest breeding breakthroughs for 2014 will have you thinking of ideas to refresh your landscape or ways to increase your number of container displays.
From unusual new varieties to twists on old favourites, some of the most eye-catching annuals highlighted at widely attended new-variety trials feature vivid, eye-popping colour. With a track record of proven performance, even the most discriminating gardener will want to take a second look at how geraniums and petunias, those venerable workhorses of the garden, are reinventing themselves.
Duayne Friesen, sales representative for Ball Horticultural, a leader in all facets of floriculture, has heard the groans from some gardeners who associate geraniums and petunias with ordinary.
"Some may say that's what my grandmother grew," Friesen said. "They are discounting just how good these plants really are."
One of the biggest trends at last year's Spring Trials in California was interspecific geraniums.
"These are a hybrid cross between an ivy geranium and a regular zonal geranium," Friesen explained. "With the interspecifics, you get the vigor, growth and size of an ivy geranium and the toughness and durability of a zonal geranium."
Combine these characteristics with vividly coloured large-sized blooms and it's easy to see why interspecific geraniums are sexier than they sound. Calliope and Calient are the names of two interspecific geraniums that began appearing in local gardens the past few summers, earning both accolades from those who grow them and heightened interest by gardeners in where to find local sellers.
This year, look for Sarita Sunstar Red, Friesen said. "This one is a stunner and will produce blooms right into the fall without any deadheading."
The petunia is another 'wardrobe' basic for the garden that has received numerous makeovers in past years, not all of them successful in attracting new converts. If you have banished petunias from your garden in search of something more exotic, check out some of the new varieties such as Cha Ching Cherry, a petunia with blended wine-red colour as opposed to bi-colour that is emblazoned with a creamy yellow star.
"Blended colour variations are strong this year," Friesen said. "It's more a meshing of two colours. Gardeners might see some colour change during the summer depending on which part of the country they live in but the plant will hold its colour and definitely won't get a washed out look."
Last summer, Friesen trialed blue and white Blue Jay petunia in his garden and was very happy with the results.
"Petunias are a fairly significant part of what we do in our gardens because of their versatility and there are so many different kinds and uses," he said, adding that blue-coloured petunias are less common than pink or red coloured varieties and can serve as an enhancement to a container design without overpowering it, with a nice spreading form.
Carla Hrycyna, co-owner of St. Mary's Nurseries, has picked Sweetunia Johnny Flame as a must-have petunia for this year's best-dressed container designs. Blooms are rose-purple with a deep purple colour flaming outwards to the flower's scalloped edges.
"Sweetunia has the look of a petunia but has a smaller flower and a mounded, compact habit," she said.
Whenever a container design needs that something extra, the addition of verbena generally completes the picture. More than a cheerful filler, long-blooming verbena can withstand periods of withering heat and drought.
Dummen Red Fox, an international grower and producer, has reignited interest in verbena with its new Wicked Series available this spring at local garden centres in four colours: purple, hot pink, blue, and pink pepper which is a pretty combination of red, pink and white.
If you're looking for something surprisingly different, Ipomea FloraMia Nero is the latest introduction by Dummen Red Fox in potato vines that not only does not trail but also blooms prolifically all summer long.
Bred for its lavender pink flowers rather than trailing growth, expect a compact mounding habit with dainty dark purple foliage. Planted at the edge of containers or beds, FloraMia may need some respite from hot afternoon sun. Try experimenting with it in your own garden.
Irresistible to touch, Celosia Intenz turned heads last year with almost alien looking blooms in hot pink. Commonly known as cockscomb, this striking plant with multi-branching and continuous colour is now available in the deepest of reds. Hrycyna predicts that Twisted, a brand new crested Celosia with an upright habit, will fascinate the youngest of gardeners to the most senior.
Wish you could step out on your balcony and have the sweet taste of raspberries within easy reach? Bylands Nursery, a major producer of plants to Western Canada and the U.S., will introduce an exciting new ornamental berry plant this spring that will be perfect for window boxes or patio containers.
Brimming with loads of edible fruit and interesting foliage, BrazelBerry Raspberry Shortcake Dwarf Raspberry won't be winter-hardy here so look for it in the deck and patio plants section at your local garden centre.
"The plants will arrive at garden centres generously sized and bear flower and fruit the year that you buy them," said Jan Pedersen, sales representative for Bylands Nursery.
Again, trial this new plant in your own garden and experiment with location. It may need some protection from hot afternoon sun to protect against leaf burn. Don't allow your patio pots to dry out by maintaining consistent moisture but avoid overwatering.
Incredible Edibles is a brand created by Bylands about two years ago, Pedersen said. "We do two lines of Incredible Edibles, and everything is grown in a very distinctive bright pink pot."
The hardy line includes zone 3 fruit shrubs and trees and a secondary line which includes edible annuals such as Purple Passion asparagus, Red Russian Kale, and herbs as diverse as dwarf curry. It will be easier than ever this year to have your very own kitchen garden right outside your door.
A new series of plants called the HGTV Home Plant Collection makes its debut in Canada this year, and Bylands is the exclusive grower in Western Canada. Pedersen can't take his eyes off HGTV Wings of Fire Weigela. Making its appearance about two years ago, it has just been taken under the wings of HGTV.
What's to like about it? Let Pedersen describe it: "Even in summer there is a bronze tint to the enormous green leaves that turn a fiery red-wine in the fall. It is absolutely beautiful."
While Wings of Fire may be all about the foliage, Sonic Bloom Weigela, found at Shelmerdine's last summer, is all about the blooms which are continuous throughout the summer, unlike other weigela varieties.
Many of the plants we find at garden centres come to us from Bailey Nuseries, a fourth-generation family-owned wholesale distributor located in Minneapolis. With careful attention to breeding and trialing, Bailey introduces a number of hardy plants each year for northern gardeners.
Debbie Lonnee is the plant hunter for Bailey Nurseries, and she's keen on Bloomstruck Big Leaf Hydrangea and Bloomerang Dark Purple, a reblooming lilac with a darker purple colour than the original which debuted a few years ago to less than rave reviews. Reasonable expectations are that it will produce a second, smaller flush of flowers in August but grow this plant for its vigor, self-branching and attractive form.
Bloomstruck Hydrangea is the newest addition to the Endless Summer Collection and features reblooming mophead flowers in an intense rose-pink colour on old and new wood. Classified as zone 4 hardiness, you may need to locate this new stunner in a protected area of your garden and provide a little extra TLC that includes winter protection.
So many new varieties to choose from, so many weeks to wait until the buying frenzy starts. Look for more highlights in this column of some of the more exceptional new varieties awaiting gardeners and how to show them to their best advantage in your landscape.