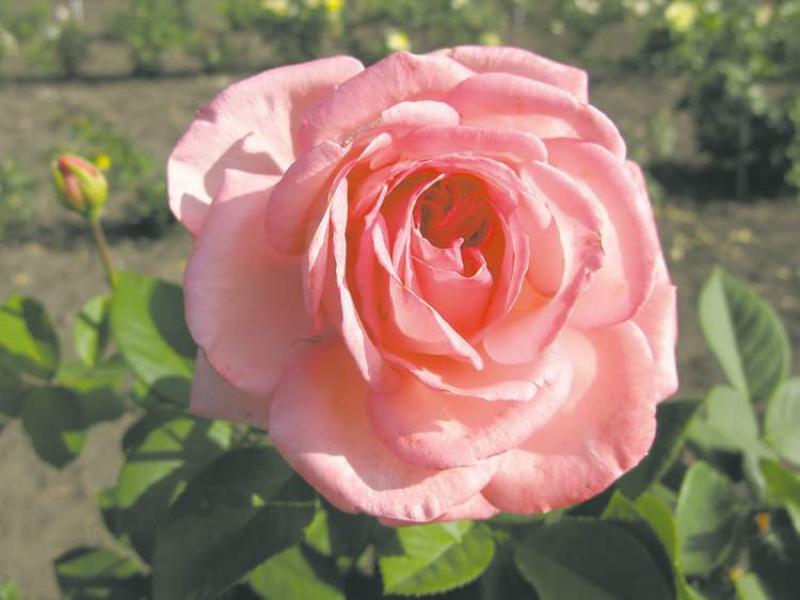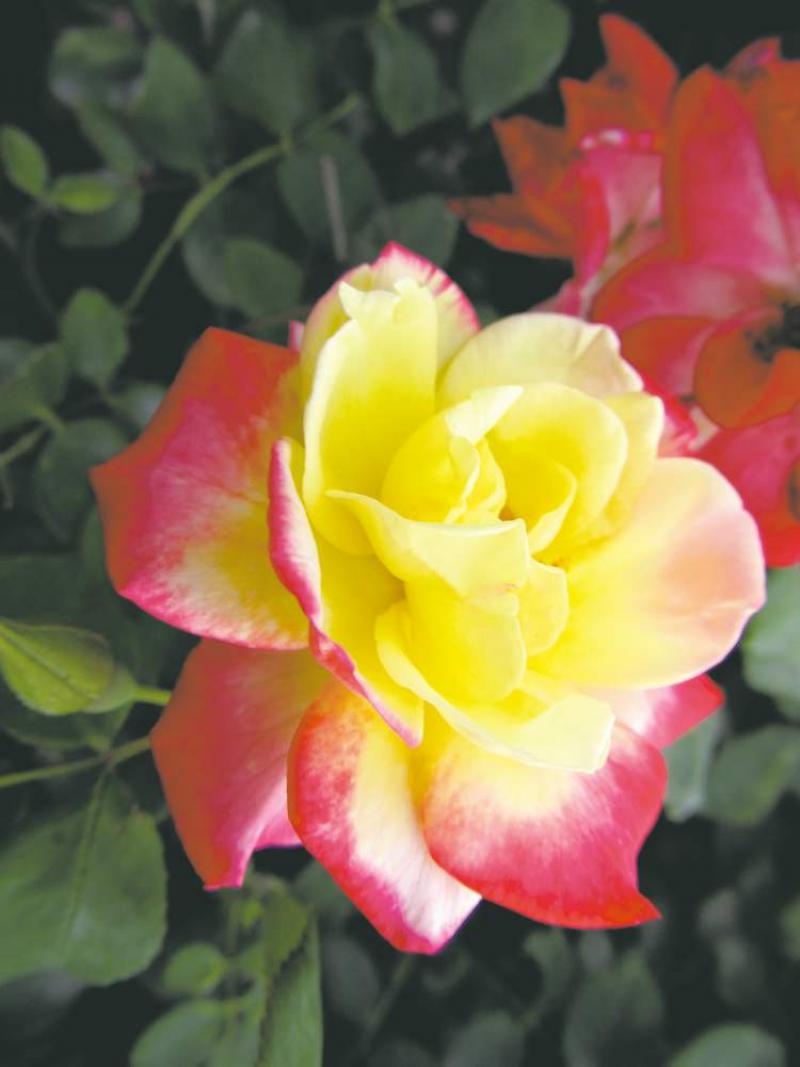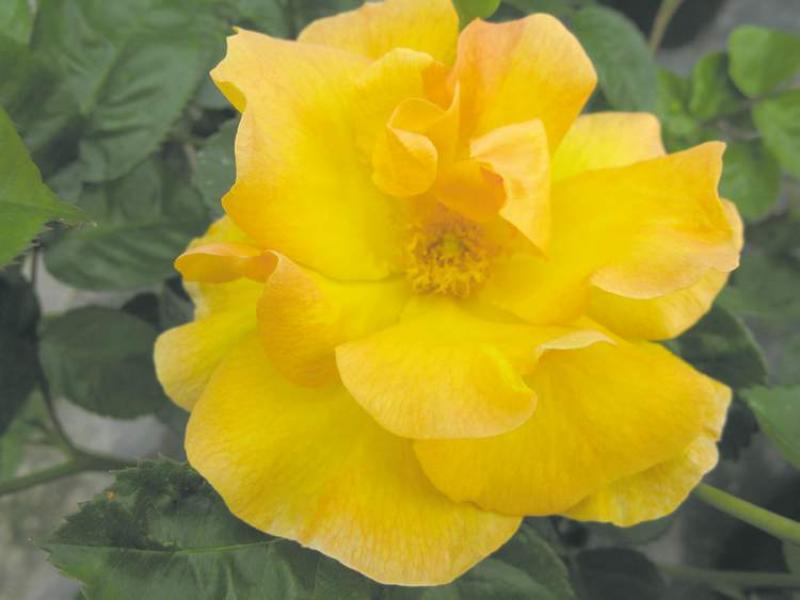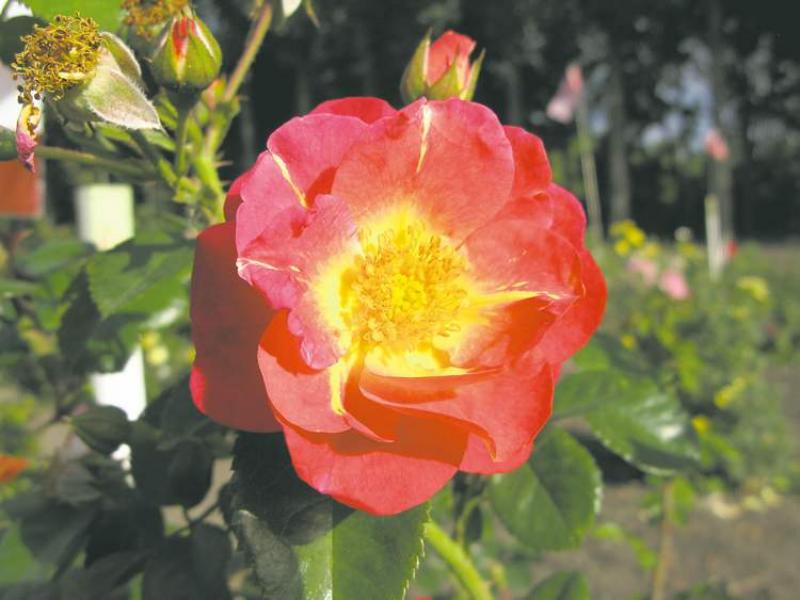 Last August, Rick Durand, Research Co-ordinator for the Canadian Nursery Landscape Association, invited a select group of visitors from Manitoba and across Canada for a tour of the CNLA's three-acre research plot at Portage la Prairie. It was a chance to see and evaluate an extensive rose-breeding trial and unveiled an exciting new rose that will be available to gardeners for the first time this spring. Other new rose introductions will soon follow.
When the long-standing and illustrious rose program at the Morden Research Station (and St. Jean-Sur-Richelieu, Que.) came to an end on March 31, 2011, as a result of financial cutbacks by Agriculture Canada, it sent a ripple through Manitoba's horticultural community, capturing national interest and galvanizing breeders and growers.
Morden's rose development program, started in 1957 by the late Henry Marshall, produced the famed Parkland series. Parkland roses are hardy down to -35 C. Marshall introduced varieties such as Cuthbert Grant and Morden Centennial. Lynn Collicutt introduced additional varieties such as Morden Blush, Prairie Joy, Winnipeg Parks and worked with Campbell Davidson to produce the well-known Morden Sunrise.
The Explorer Series, also developed by Agriculture Canada, began introducing roses in 1968, producing 21 shrub roses named after Canadian explorers. The last Explorer rose, De Montarville, was released in 1998.
The Canadian Artist Series was launched by rose breeders Dr. Claude Richer-Leclerc and Dr. Campbell Davidson. The first two roses, released in 2007, were named after Canadian artists Emily Carr and Felix Leclerc.
With more funds needed to preserve the legacy of hardy Canadian hybrid roses, Ag Canada sought someone to continue the research and breeding. The CNLA picked up the torch.
Partnering with the Vineland Research and Innovation Centre in Vineland, Ont., and using the genetic material from the Morden program, a new program of roses is being bred by Vineland's Dr. Rumen Conev.
All the cold hardy testing is being done in Manitoba. The evaluation of the roses, however, is taking place right across Canada. Advance selections are sent to evaluators who report their results.
Rick Durand points out disease resistance can vary, for example, in areas such as the West Coast or southern Ontario, which has a hotter climate and higher humidity. This then affects the flower colour which can change, or fade, more rapidly.
CNLA's first release came in 2012 with the third entry in the Canadian Artist Series -- a yellow rose named after famed Haida artist, Bill Reid.
The most exciting entry, though, will be released this spring. Campfire is a tri-colour, low growing and spreading rose with continuous bloom. Named in honour of the painting, Campfire, by famous Canadian artist Tom Thomson, a member of the Group of Seven, Campfire is described by Bob Osborne (Corn Hill Nursery, N.B.) in the December issue of Growing Matters as "a masterpiece of design and colour."
Thompson's painting is of a burning fire and Osborne, who visited the research plot in Portage last summer, says this latest entry in the Canadian Artist series is "afire with the same smoldering blend of yellows and reds."
Philip Ronald of Jeffries Nurseries in Portage la Prairie, believes Campfire is the most significant rose cultivar that has been developed up to this point.
"We haven't seen these kinds of colours in a hardy rose -- it is the Holy Grail and represents a major step in rose development," he said.
Ronald goes on to say that Campfire is a most unique rose because the colour is always changing.
"It's almost like a chameleon -- I have dozens of images but no two are alike. There are stages where it is tri-coloured, but early on it is pure yellow with a red rim, followed by a peachy red colour with an almost yellow rim."
The colour is dependent on the stage of the bloom. Once fully open, and just before the petal drops, the yellow begins to bleach out, producing a strawberry ice cream effect with a bit of red and white.
Adds Ronald, "That's why Campfire is the perfect name for this new introduction: a fire has the ember stage and then the flame stage."
Carla Hrycyna, co-owner of St. Mary's Nursery, also visited the rose trial last August. "It was a wonderful experience to have the opportunity to view such an abundance of roses in real time. It was a chance to see how these trials turn out and which plants are true performers and those which are not the cream of the crop."
Hrycyna adds, "The chance to walk through and evaluate all of the numerous roses was not only an adventure into the realm of roses, but it also provided a sense of the inspiration in developing a new rose for gardeners. The Campfire rose came out a winner!"
Kevin Twomey has chosen to feature Campfire on the back page of T&T Seeds 2013 catalogue. "It has very good shiny foliage, lots of flower buds and every day it seems to change colour. It goes from a deep red to a white red with a yellow centre, then almost a complete yellow and then fades to white."
Twomey and I both had a chance to trial Campfire in our gardens this summer. It proved itself a terrific performer with not a speck of black spot. T&T Seeds will have both bare-root plants and potted ones available this summer.
Twomey is anxiously awaiting the release of another, yet unnamed, hardy rose he fell in love with at first sight. "I want this one," he says. "It could be one or two years away, but it is heavily perfumed and almost like a full hybrid tea rose".
Durand knows exactly which rose Twomey is describing and says it will be released in 2014. "It will be the last in the Canadian Artist series and will be a powerhouse of fragrance that matches the perfume and appearance of tender roses such as David Austin, but so much hardier. It is an upright rose with large leaves and a very large bloom."
Gardeners can now look forward to a new series of roses called CoolRoots. "Our number one criteria," says Durand, "is that the roses be clean: free of disease, black spot, powdery mildew, downy mildew and rust. We are not going to be introducing any roses that have a lot of disease. There are some beautiful roses in the field that we are going to abandon because they have too much black spot."
Durand adds, "Campfire is perfect. It's going to be a low-maintenance rose for the home gardener."
Durand is also excited about what is known in the industry as "colour breaks." Roses, for example, are typically red, white or yellow, but an orange is rare. Campfire is the first tri-colour rose and there will be others.
"We are looking at how the flowers change and how they finish. We want a nice clean finish. Sometimes, for example, white will turn brown. We want the petals to fall clean and have a nice fading."
It takes a long time to bring roses to the market. After the breeder makes the cross, and then germinates a seedling, a five-year process of evaluation follows: how often it blooms, overwinters, its disease resistance, etc. More plants are then produced from the advanced seedling by softwood cuttings which take another two to three years because growers want a good supply in both one and two gallon sizes. Following evaluations by growers, the plant must be registered, and if it is to be sold in the United States or Europe, a trademark or a plant patent is required. The whole process takes at least eight years.
Last August, 14 growers participated in evaluations and cast their votes. "It's like the Olympics," says Durand. "If one rose is blooming, spectacular, and in its prime, then it wins that day. That's why we send the roses to evaluators who evaluate them over three years and at different times of the year."
These are exciting times for rose aficionados. In the past gardeners have been able to select from doubles and semi-doubles. The CoolRoots series promises multi-petaled roses, colour breaks and excellent disease resistance.
gardenfundamentals@gmail.com
Landscape Manitoba presents its annual horticultural trade show and conference, The Manitoba Green Show, Feb. 12 & 13 at the Victoria Inn, 1808 Wellington Ave. To register for seminars visit www.landscapemanitoba.com, or contact Karen Velthuys at 204-504-7732.