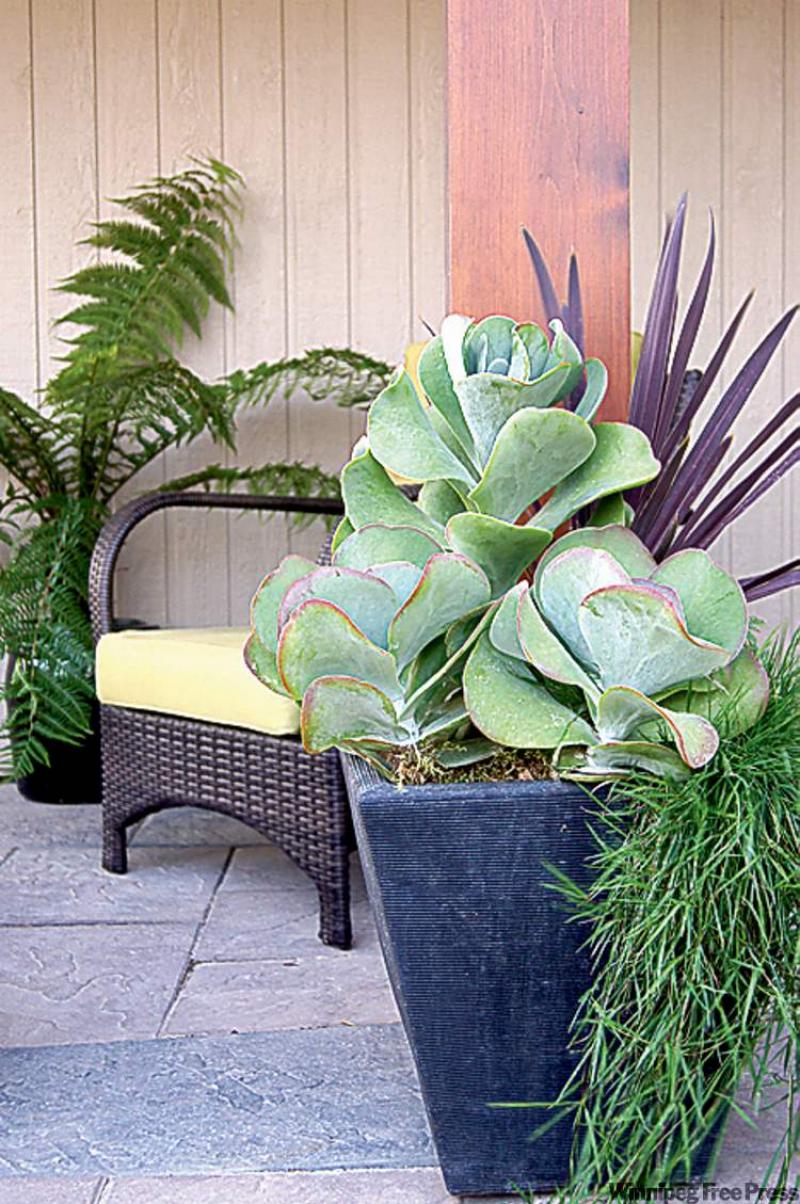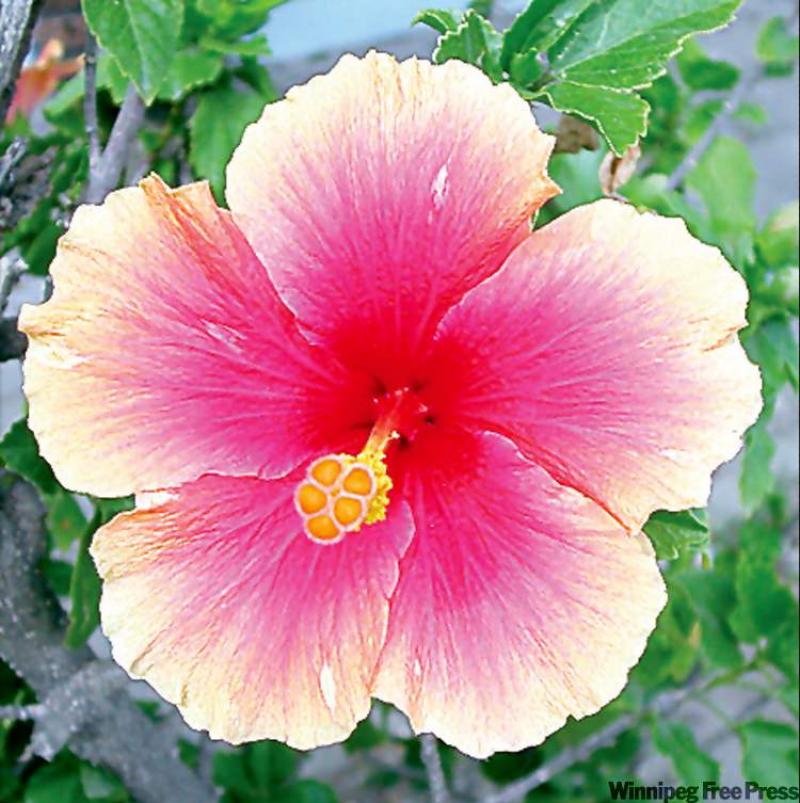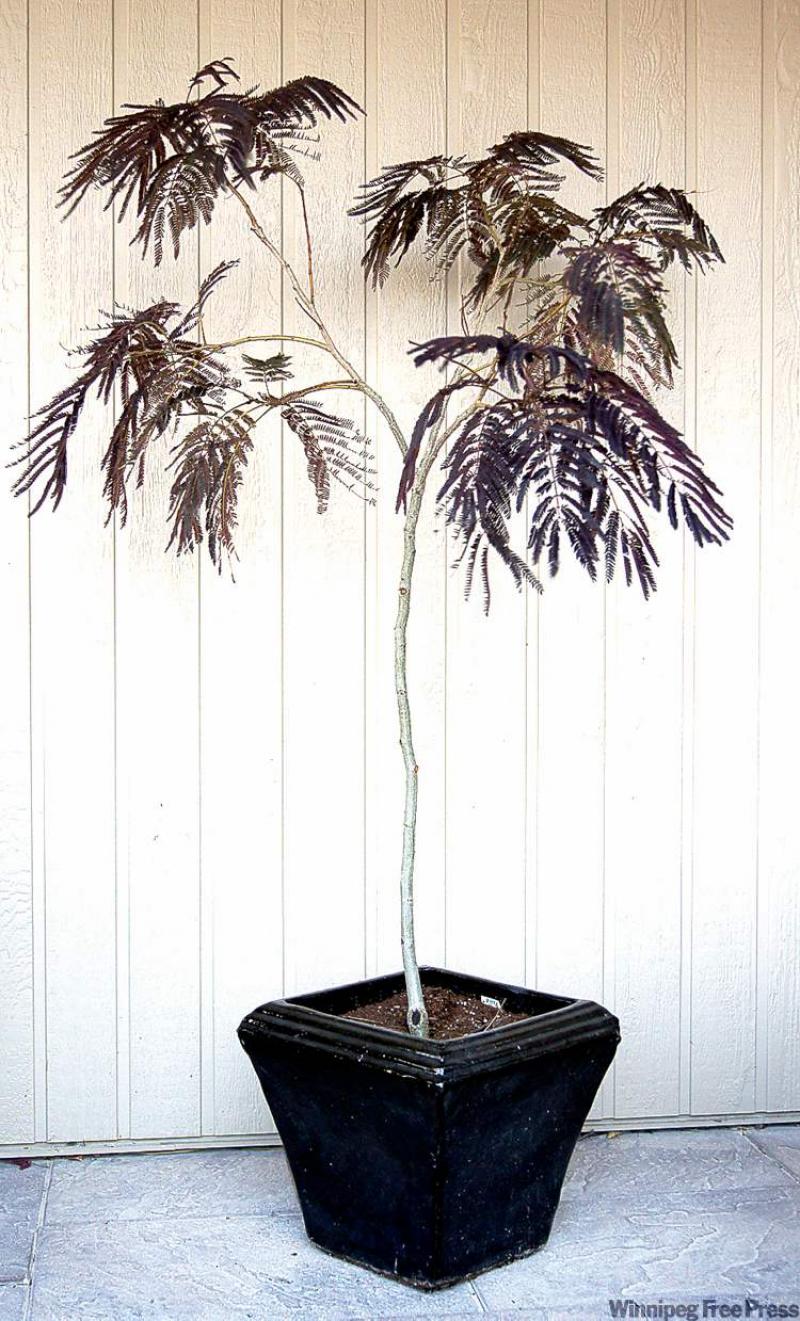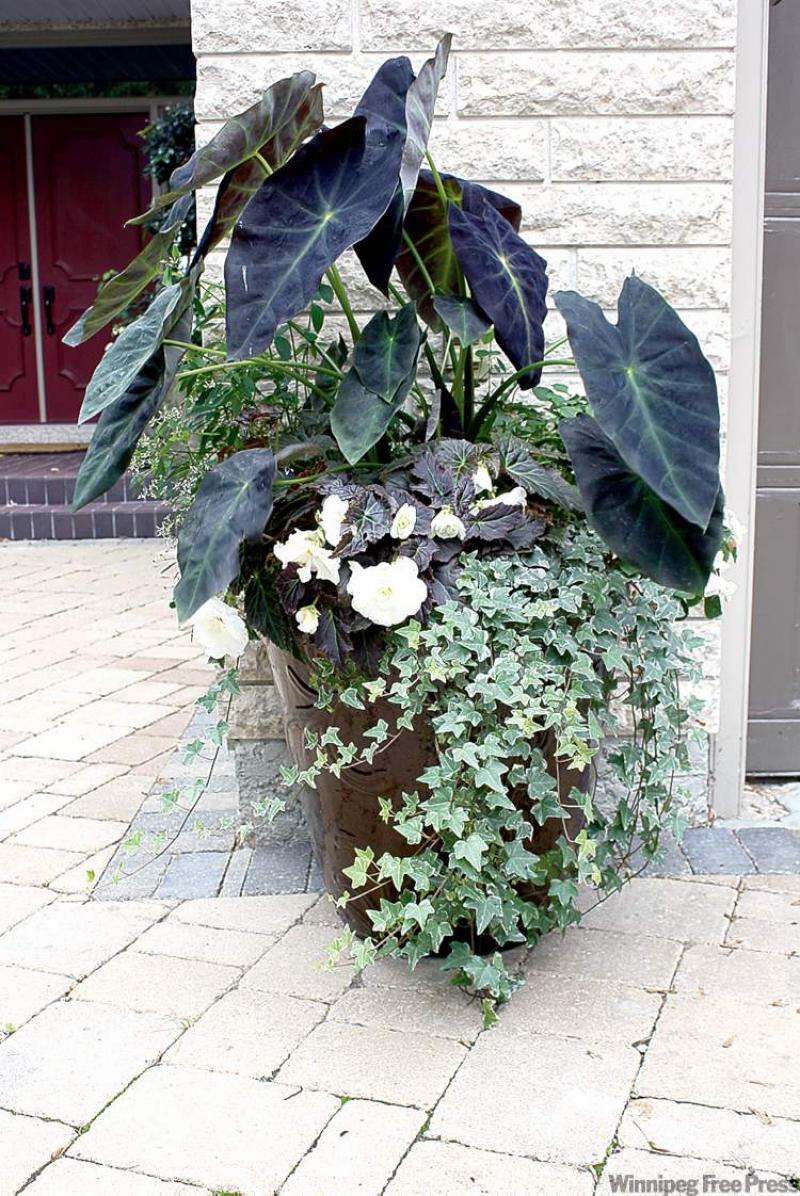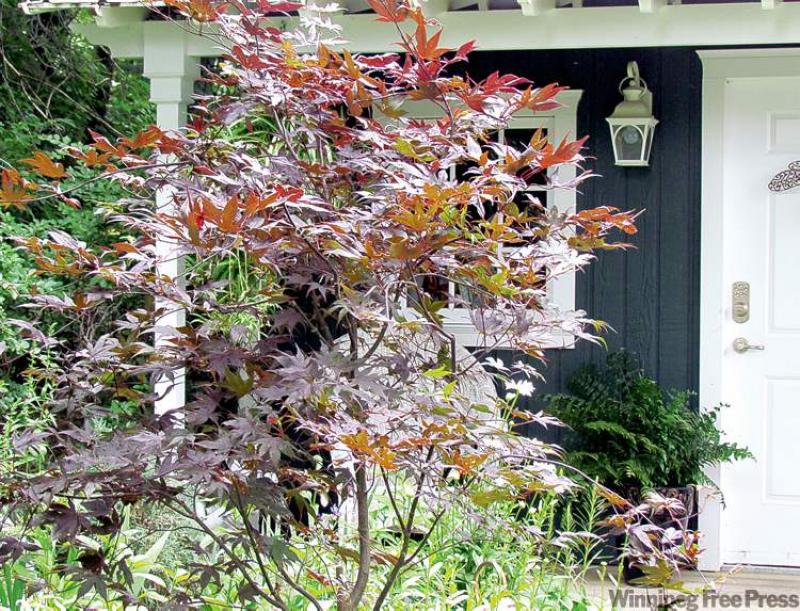 Specialty plants
EXOTIC displays of specialty plants (plants that are not hardy to our Zone 3) can be enjoyed as a temporary pleasure for the summer months only, or steps can be taken to overwinter them for display again next season.
Many readers have inquired, in particular, about how to overwinter the non-hardy Japanese Maple and Mandevilla vine. Both require different approaches, and Erna Wiebe describes them in detail in today's article.
Learn more about caring for plants by attending the Prairie Garden Committee's series of gardening talks at McNally Robinson Booksellers, taking place the last Wednesday of each month. Susanne Olver, horticulturalist, will talk about indoor plants on Wednesday, Oct. 26 at 7:30 p.m. in the Travel Alcove.
Connect with other gardening enthusiasts by joining a garden club this winter. It's a great way to stay sane and keep inspired until next spring. The Winnipeg African Violet Society welcomes new members at their meeting on Monday, Oct. 24 at the Fort Rouge Ecumenical Apartments. Contact Bonnie Batchelor at 889-3283 for details.
Visit the icangarden.com website for dates of upcoming garden club meetings in your neighbourhood.
Next week: Rick Durand, renowned prairie plant breeder, on new tree introductions with the best fall colour.
Colleen.Zacharias@gardensmanitoba.com
In recent years, there's been a huge interest in using tropical or semi-tropical plants in patio pots or garden beds. These plants add a wonderfully exotic flair and give us the height in our containers that is otherwise hard to achieve.
But now, how do we protect that beautiful Hibiscus or Albizia from the harsh winter weather that we all know is around the corner?
Plants that are borderline hardy to our zone (3 to 3B) will need a rest or dormancy over winter, and so need to be treated differently from those that are truly tropical. Japanese Maples and tender roses are among this group that should not be brought inside as house plants.
If these have been planted in a garden bed, dig a trench beside the plant and gently uproot the opposite side, leaving some roots in the soil. Tip it over into the trench and cover completely with soil, peat moss or mulch. If they've been potted, you can move these particular plants to an unheated garage or shed, as long as the inside temperature dips no lower than minus-10 celsius. Always make sure the soil in the garden or the pot is damp, to keep the roots from desiccating.
You can also create a warm nest for roses using chicken wire or tomato cages stuffed with mulch. In this case, an anti-rodent treatment needs to be used first to keep mice or rabbits from snacking on the rose canes. One of our customers at the garden centre is so successful with over-wintering his roses that many of the dozens in his garden are more than 20 years old.
Canna and Calla Lilies, Dahlias, Alocasia (Elephant Ear), Gladioli and Eucomis are a collection of rhizomes, corms and tubers that we often refer to as bulbs. They all need to be lifted out in fall and stored indoors. Once a frost has knocked back the foliage, dig out the bulbs, shake off all loose soil, cut the foliage back and dry in a frost-free area on newspaper sheets for up to three weeks. Then store in a cool dark room.
With Gladioli, the large corm you find will not be the one you planted but new ones that have developed on top of the old ones, which are now shrunken and withered. After drying, remove and discard the mother corm -- it will snap off easily -- then dust the good corms with carbaryl (Sevin) to protect against thrip damage.
Elephant Ear can also be grown as a house plant over winter. It will, however, need more water and half-strength fertilizer if it starts producing new leaves.
Ensete, the red banana tree, can be very successfully wintered in almost freezing temperatures. Dig before a hard frost and plant into a pot, cut back the foliage to a manageable stump, water fairly well and store in a shed or garage where temperatures go no lower than one degree Celcius, but no higher than 10 degrees. Again, don't allow it to dry completely -- you shouldn't have to water more than once or twice over winter.
Tazmanian Tree Fern, Albizia (Mimosa or Silk Tree), tropical Hibiscus, Lantana trees and Bamboo are plants that need to be kept as house plants in a fairly sunny room over winter. You can prune them back to a manageable size (some leaves need to remain), the water infrequently but do not fertilize. Hibiscus leaves may yellow and drop and the plant will certainly look less than perfect by spring, but if you persevere you can keep it alive. If it drops too many leaves you may decide to store it quite dry in a cool room where it will go semi-dormant.
Succulents like Echeveria, Crassula and Kalanchoe also need to be grown as house plants over winter but kept very dry and out of direct natural light. If they start changing color, they need to be moved to a less-sunny spot.
Mandevilla has become a hugely popular tropical in the last number of years. It will likely double in size next summer if you bring it in for the winter because it will have the advantage of a much bigger root system.
Begin by digging it up and potting into a container that will accommodate the entire root system. Cut the plant back to 12 inches above the soil. Some leaves should remain on the stem. Wash the leaves with a mild solution of dish soap and water (use one tbsp soap to one litre water) to remove any pests. Place near a sunny window and water lightly -- once a week should suffice. Fertilize at half-strength only once new growth starts.
The other option is to allow your Mandevilla to go semi-dormant by keeping it really dry, although the roots should not dry out entirely. Store in a cool room that has some natural light, or in a heated garage. In late winter, when the days start lengthening, gradually increase watering with a liquid, all-purpose fertilizer at half-strength. When you move your Mandevilla back outside in spring, don't be dismayed if the foliage burns off. New foliage will grow rapidly.
Spindly growth and unhealthy-looking foliage in overwintered plants is likely the result of a combination of overwatering and too little natural light in your storage room. Grow lights will work well if natural light is not available, and under-watering is always safer until you establish your plant's new water requirements.
In March, as the days start lengthening, you can bring your over wintered plants into a warm sunny room, repot them if needed, water, fertilize and stand back to enjoy their quick response -- very rewarding.
This may all sound like a lot of work, but these plants are completely worth the effort, and you'll have a much larger, more impressive specimen next season. Besides, think of all the money you'll save at the greenhouse next spring!
Erna Wiebe owns Oakridge Greenhouse and Garden Centre in Steinbach.