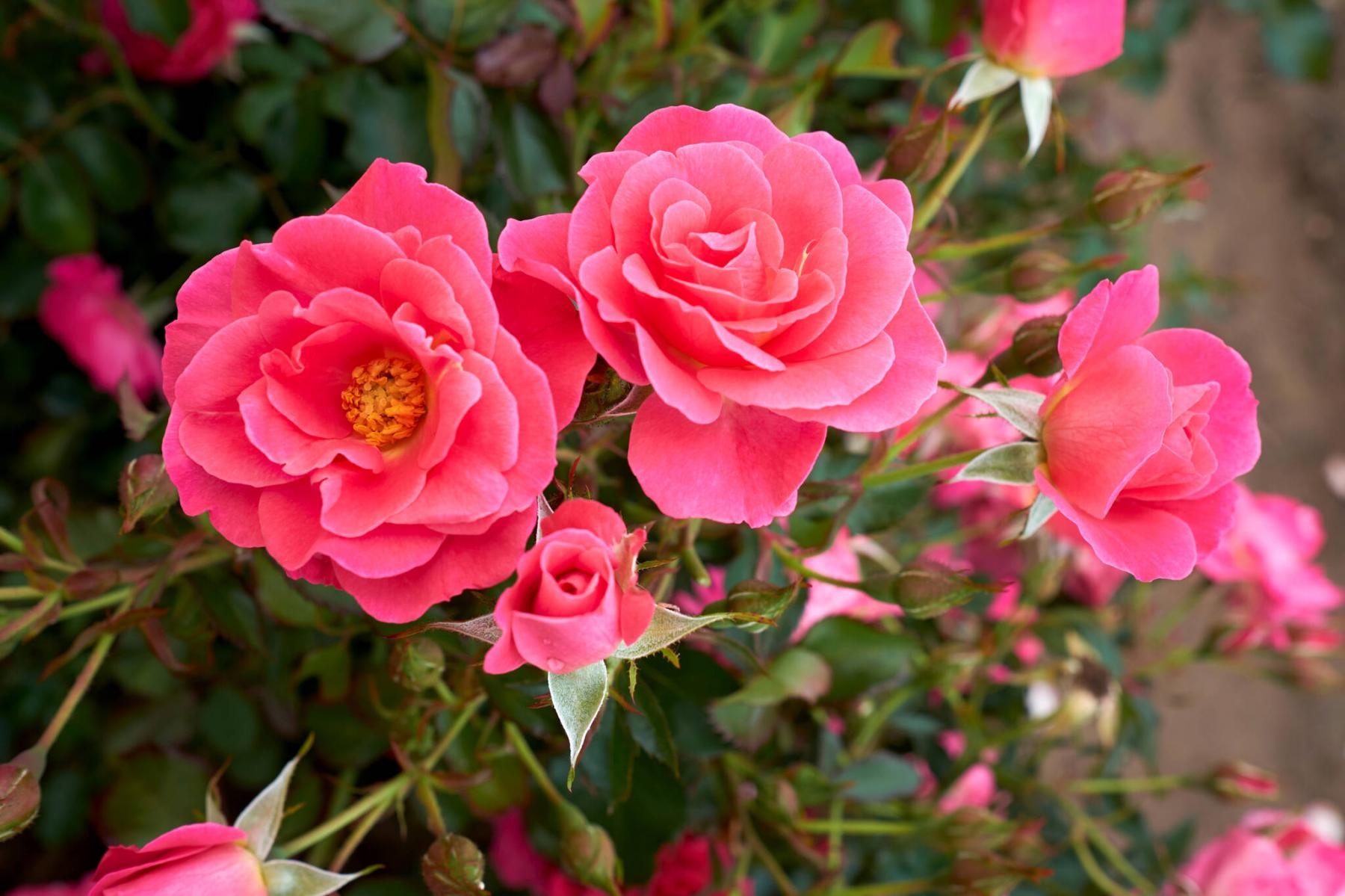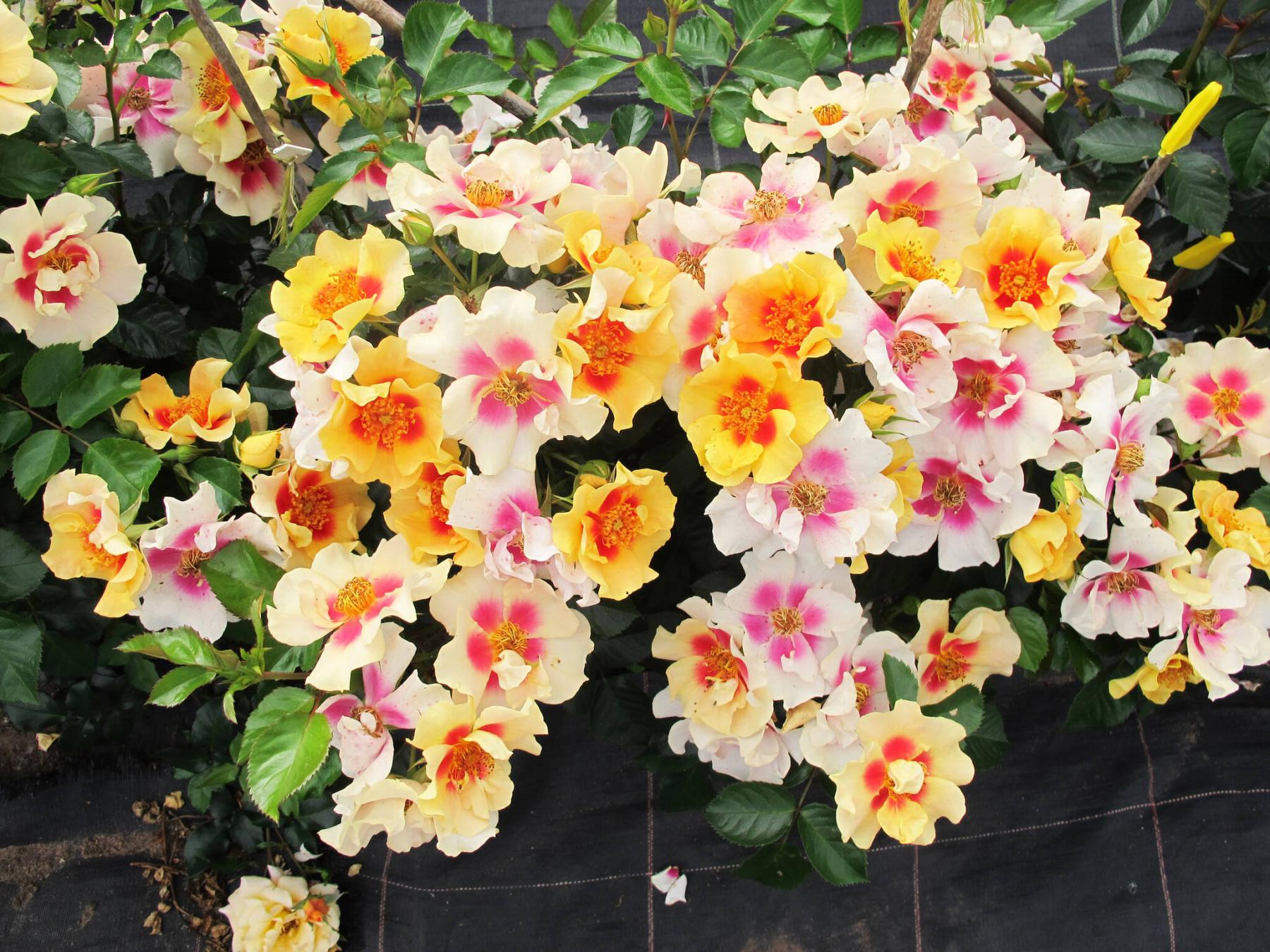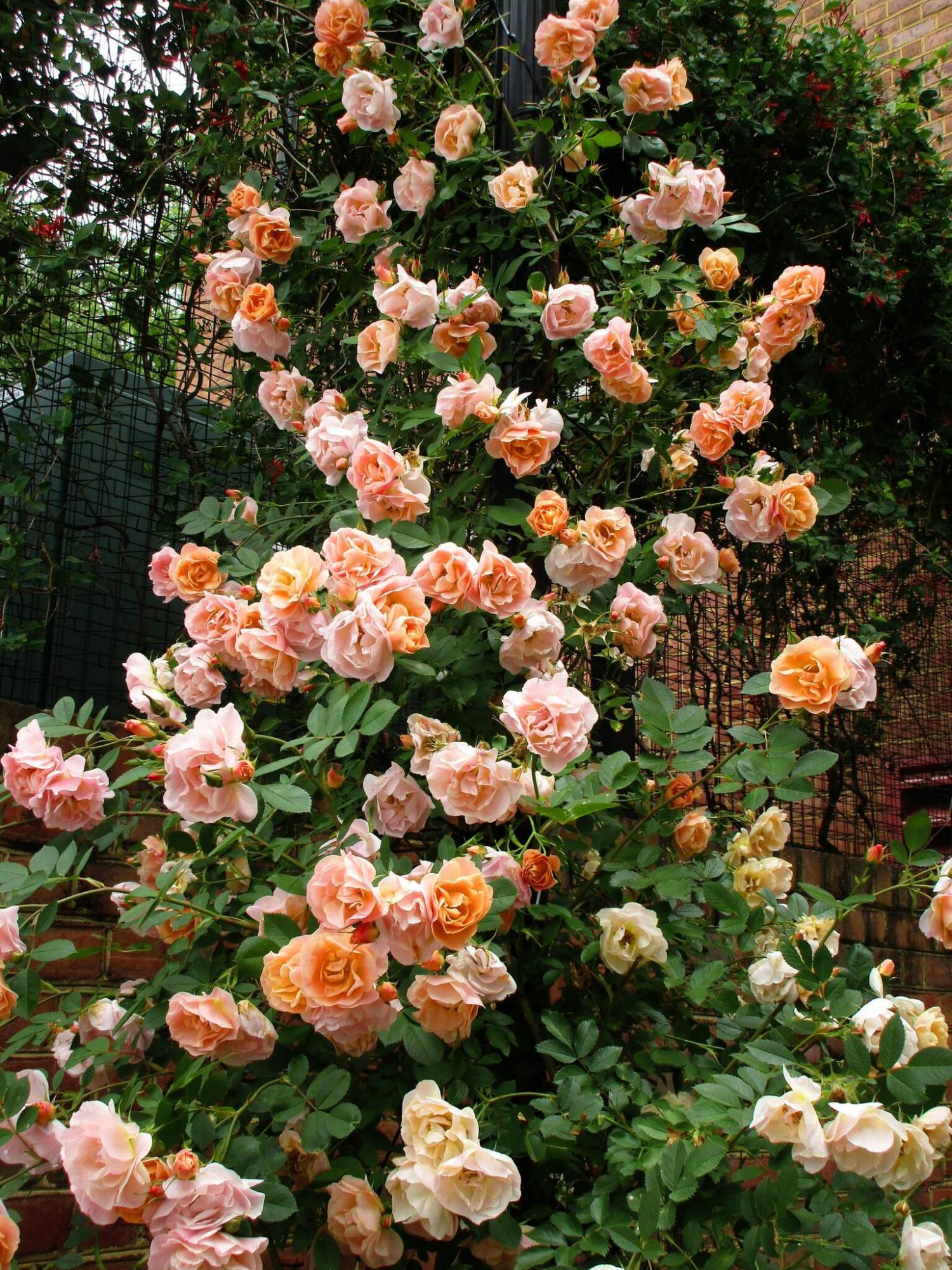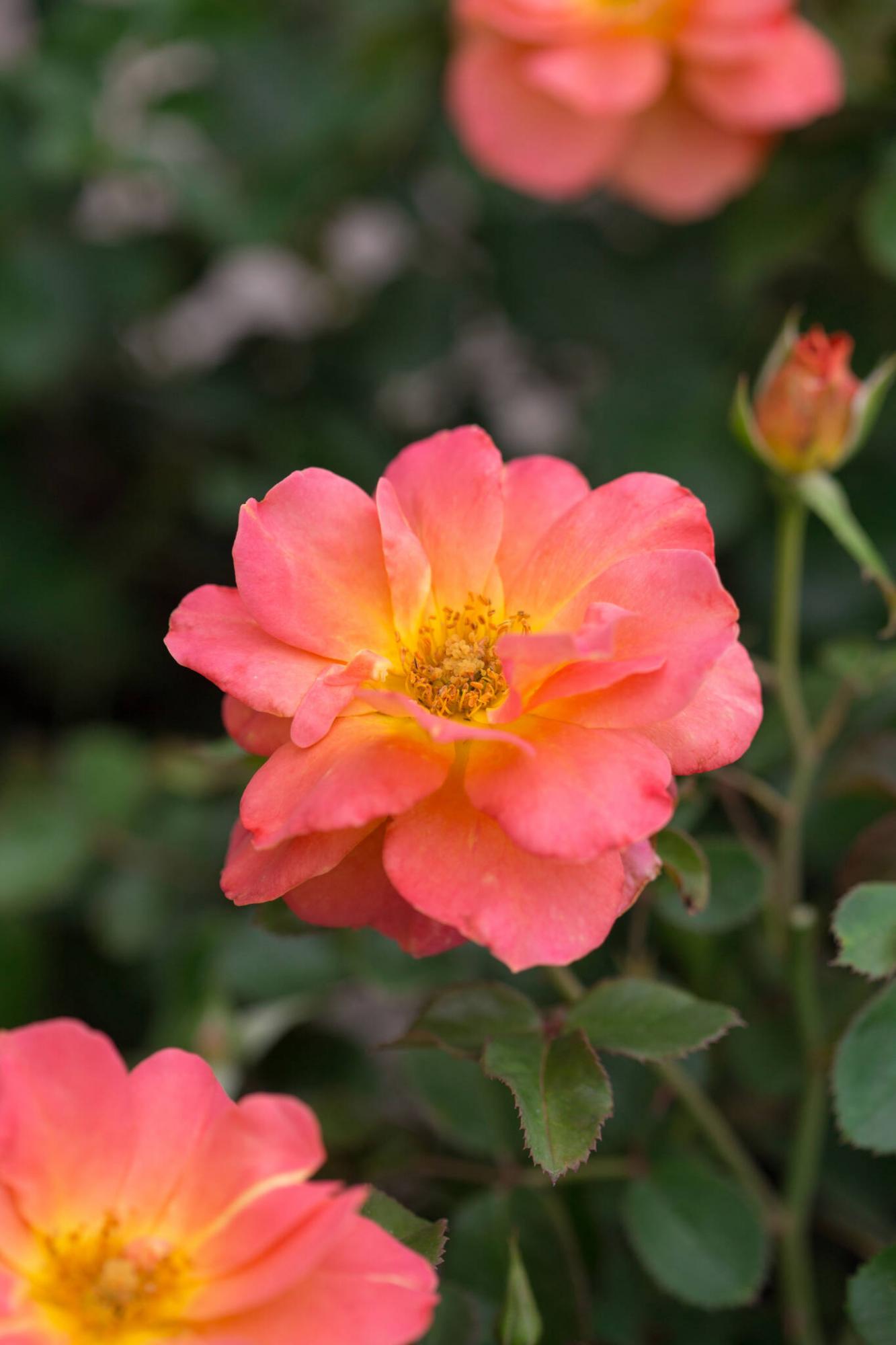 With the late arrival of milder spring temperatures, gardeners are ready and eager to tackle a multitude of gardening tasks on their to-do lists. Simultaneously, many of us are visiting garden centres and shopping for plants. It may seem as though everything is happening at once. With frost still in the ground and the average final frost date still a few weeks away, patience is needed. Consider the rose, for example.
Roses planted in the garden will have benefited from the ample abundance of snow cover this past winter. In our cold climate, roses are typically pruned in spring once there is no longer a risk of injury from repeated frosts. Pruning roses stimulates new growth so take care to time it just before new growth begins and the leaf buds on the canes begin to swell. Using sharp, clean hand pruners (it is a good idea to wear a thick pair of long gloves), remove branches that are dead or diseased as well as thin or weak branches and branches that are crossing or rubbing against other branches. Angle the cut away from the bud which will allow moisture to drain away.
Take care to not compact the soil in your garden by walking on it while it is wet. Soil consists of a network of pores which hold air and water. Walking on wet or waterlogged soil risks damaging soil structure by compressing soil particles and adversely affecting the movement of air in the soil. If you can reach into beds without walking on the soil, that would be ideal.
Carefully remove any dried foliage still clinging to rose branches as well as debris from the soil surface around the base of your rose. If you added a layer of mulch last fall, pull it away from the base and allow the sun to warm up the soil. Maintain a mulch layer of about three inches. A mulch layer of natural bark chips and shredded leaves will slowly decompose into the soil over the course of the growing season and help to feed your rose.
Moisture-retentive, well-drained soil that has been amended with organic matter such as compost will give your roses what they need. If you prepared your soil last fall for planting this spring, you are ahead of the game. But if your preparations this spring involve amending your soil with well-rotted manure or fully decomposed compost, again, take care to not work wet soil. Once the soil is ready to plant, choose a location that receives sun for half the day or six to eight hours of full sun, including afternoon sun. It is ideal to choose a location that offers some protection from strong winds.
There are so many beautiful roses to grow this spring. Some are waiting for you at garden centres right now while others will arrive throughout the month. If you were hoping to buy a rose for Mother's Day but the variety you are looking for is not in stock yet, you may want to give Mom a rain check. The wait will be worth it.
Marmalade Dream must easily be one of the most anticipated roses to be introduced this spring. Bred and developed in Manitoba by breeder Charles Pilgrim, Marmalade Rose has peachy-orange flowers with a glowing yellow centre, glossy disease-resistant foliage, and a mature height and spread of 3 feet. The petal count is in the range of 35 to 40 petals.
Pilgrim started out successfully breeding lilies but was inspired to explore rose breeding after a conversation with Lynn Collicutt, a former renowned rose (and perennial) breeder at Morden Research Station. He built a heated greenhouse and began making crosses from hardy roses such as Morden roses and Canadian Explorer roses. He created the seed for Marmalade Rose in 2008. "I had to step away for a while from my rose breeding and put the seed in the bottom of my freezer. In 2013, I started working on it again. A lot of work and care went into developing Marmalade Dream," says Pilgrim.
On his journey, Pilgrim says he received a great deal of support. He is especially thankful to Wilbert Ronald at Jeffries Nurseries in Portage la Prairie, Morden Research Station, as well as Montreal Botanical Garden. Pilgrim worked closely with Jeffries Nurseries which propagated Marmalade Rose and features it on the cover of its 2022 catalogue. Shawna Ronald, vice president at Jeffries, says that Marmalade Dream has excellent disease resistance and features a unique colour break which has resulted in an extraordinary orange colour not often seen in a rose. Winter hardiness for Marmalade Dream is between zone 3 and zone 4. It is recommended to plant it in a protected location.
First Editions Above and Beyond rose is a climbing rose that has shown good winter hardiness in shrub trials at Jeffries Nurseries. No pampering is given to the plants in the shrub trials – only snow cover protects the plants. Bred by Dr. David Zlesak, Above and Beyond rose features orange buds that open to fragrant apricot blooms that are semi-double to double. Plants bloom in mid-to-late spring with some limited repeat flowering in summer. Imagine, the mature height is listed as an impressive three metres.
The funkiest rose might be Ringo which features single, yellow flowers with a red ring in the centre. As the blooms age, the colour fades to white with a pink ring. At a mature size of about 3 to 4 feet in height and spread, Ringo is relatively compact and is hardy to zone 4a. Provide a protected location and mulch for winter.
Named for the Northern Lights, Aurora Borealis rose is the latest addition to the popular 49th Parallel Collection of roses. The richly petaled blooms are a captivating pink. Developed by Vineland Research and Innovation Centre in Vineland, Ontario, Aurora Borealis is hardy to zone 3 and grows to about 3 feet tall and wide. Other roses in the series include Canadian Shield and Chinook Sunrise. In addition to winter hardiness, the series has been bred for excellent tolerance to black spot fungal disease.
Vandermeer Garden Centre in Ile des Chênes is offering a great selection of David Austin roses. Lori Vandermeer has potted up 200 David Austin roses in 2.5 gallon pots. There are 17 different varieties to choose from. Many of the varieties are own-root English roses that are hardy in zone 4. Are David Austin English roses with their impossibly romantic flowers with layer upon layer of blooms and heady fragrance more challenging to grow than a zone 3 shrub rose? In a word, yes.
This is the second year that Lori Vandermeer, owner, is carrying David Austin roses. Proper planting, a protected location, and careful, creative attention to overwintering is essential. Or you might simply want to grow your David Austin rose as a container plant for a single season. If you decide to plant your rose in the ground, follow the directions on your plant tag to the letter.
To grow roses more sustainably, choose bee-friendly perennials as companion plants. Companion planting is a natural, chemical-free way to repel damaging pests.
colleenizacharias@gmail.com