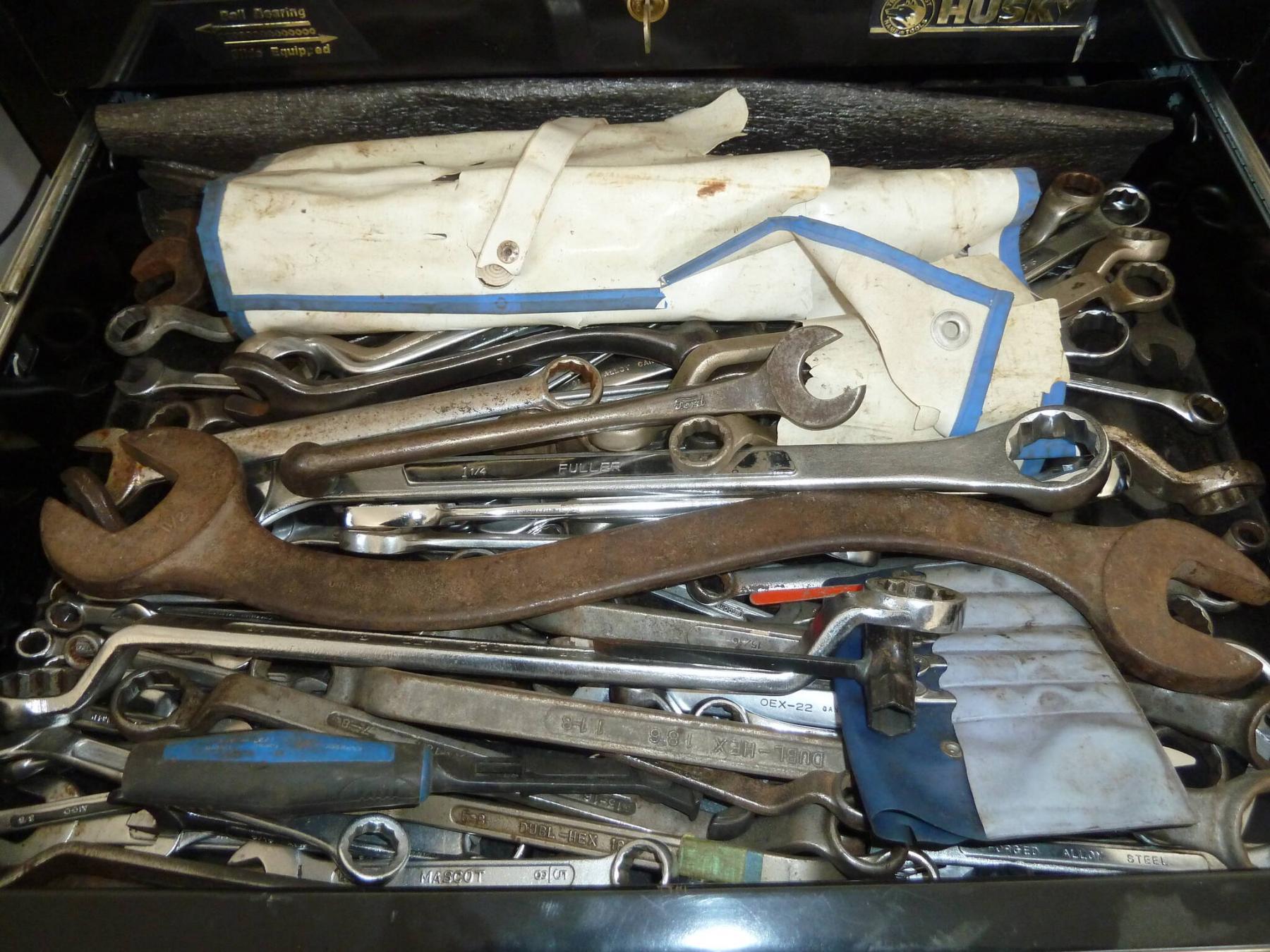 Spring has sprung, and I fear I may have to do something I really don't want to do, and that's (shudder) hold a garage sale.
Just the thought of it makes me cringe.
I've been selling a few things off through the various social media sites, but honestly, it can be so slow, partly because people book an appointment to buy something, then just never show up.
I mean, it's worth a missed appointment or two if you're selling something like a car, because at least there's some real money to be had at the end of the maybes and "ghosts".
But not for a $5 wrench, or a $10 shovel, both of which I have way too many of. I still have the first wrench set I ever bought, and that, was enough. You pretty much only use one wrench at a time, occasionally two, so why do I need a drawer full in reserve. I don't, but more importantly, why do I have a drawer full in reserve, not to mention lots more wrenches in lots more places?
Of course when metric became a thing, I needed a set of those wrenches too, but not five or six sets, and scads of individuals that aren't part of any particular set.
How did this happen? Well, I got lots of Dad's stuff when he and Mom moved into the seniors home. And guess what, he also had too many wrenches, screwdrivers, drills, old hand saws, screws and nuts and bolts, etc., and I still have most of them.
Got a bunch more tool "collections" when other relatives died. No Snap-On treasures, just random "amassed over the years" things.
Have many, many hammers. But I think the most insidious source of tools, and shovels, and rakes and you name it, infested my brain when I started going to farm auctions when on summer holidays in Killarney. Not only could you get a phenomenal buy on those sledgehammers, chisels and Jack-All Jacks (have at least six of those), but when you weren't buying, they held you there by serving homemade pies and delicious sandwiches. "Mmmmmmm, egg salad, two please, back for pie in a bit." So good.
Sometimes the one thing you wanted wasn't a tool, but you had to buy an entire "lot" (that included tools or golf clubs or chains etc.,) to get that cool old lantern, or whatever. So then that all comes home.
Shovels. Have dangerously too many shovels. Had some of my own, Dad had a bunch, there were millions of them at the farm auctions, then garage sales came along. "I don't really need another shovel, but these are really expensive new. Doesn't look like it's ever been used. Asking $5, take $3? Sold."
And ever so slowly, over the years, you finally arrive at the point where you realize you have at least 10 of everything, but can't find that one particular tool you need NOW, so off to Princess Auto we go.
The cringe factor with a garage sale is the amount of work it takes to set them up. The gathering, the organizing, the pricing, the dickering….
"You're asking $10 for this?"
"Yep."
"How's $2?"
"How's $15? Go away. But if you happen to be in the neighbourhood at the end of the day, maybe stop by."
Then after all the effort, moving stuff in and out because of the rain, as the crowd disappears over the horizon, you have to ask yourself, "Was the $312 worth it, and now what do I do with everything that didn't sell?"
At least with a garage sale, the people just come. No texting back and forth forever, sending more pics, the maddening no shows, and when you can't take it anymore, you just put up a "free" sign and go in for a nap. Sounds like a plan to me. Happy weekend kids.
Comments and column ideas welcome!
lmustard1948@gmail.com