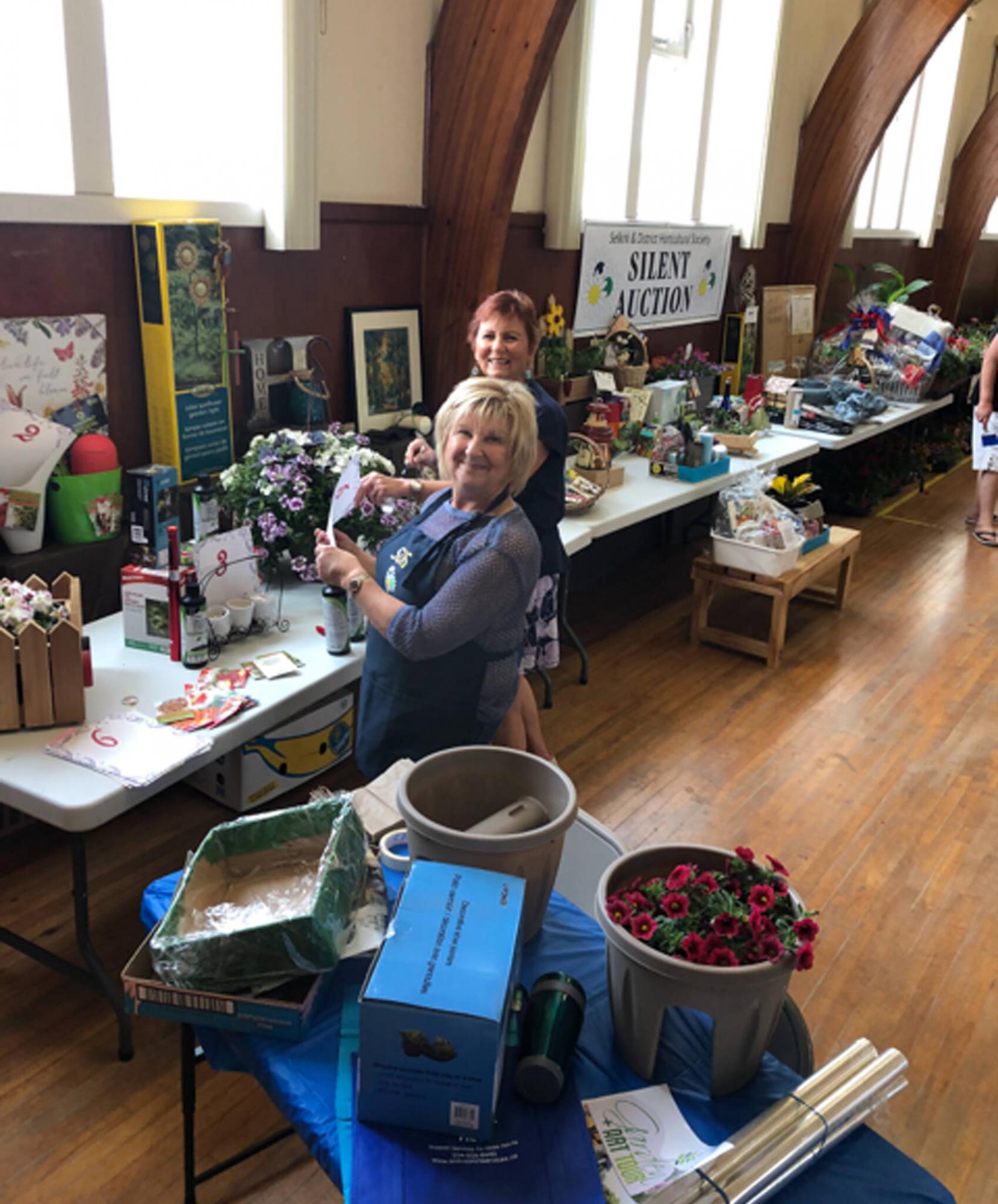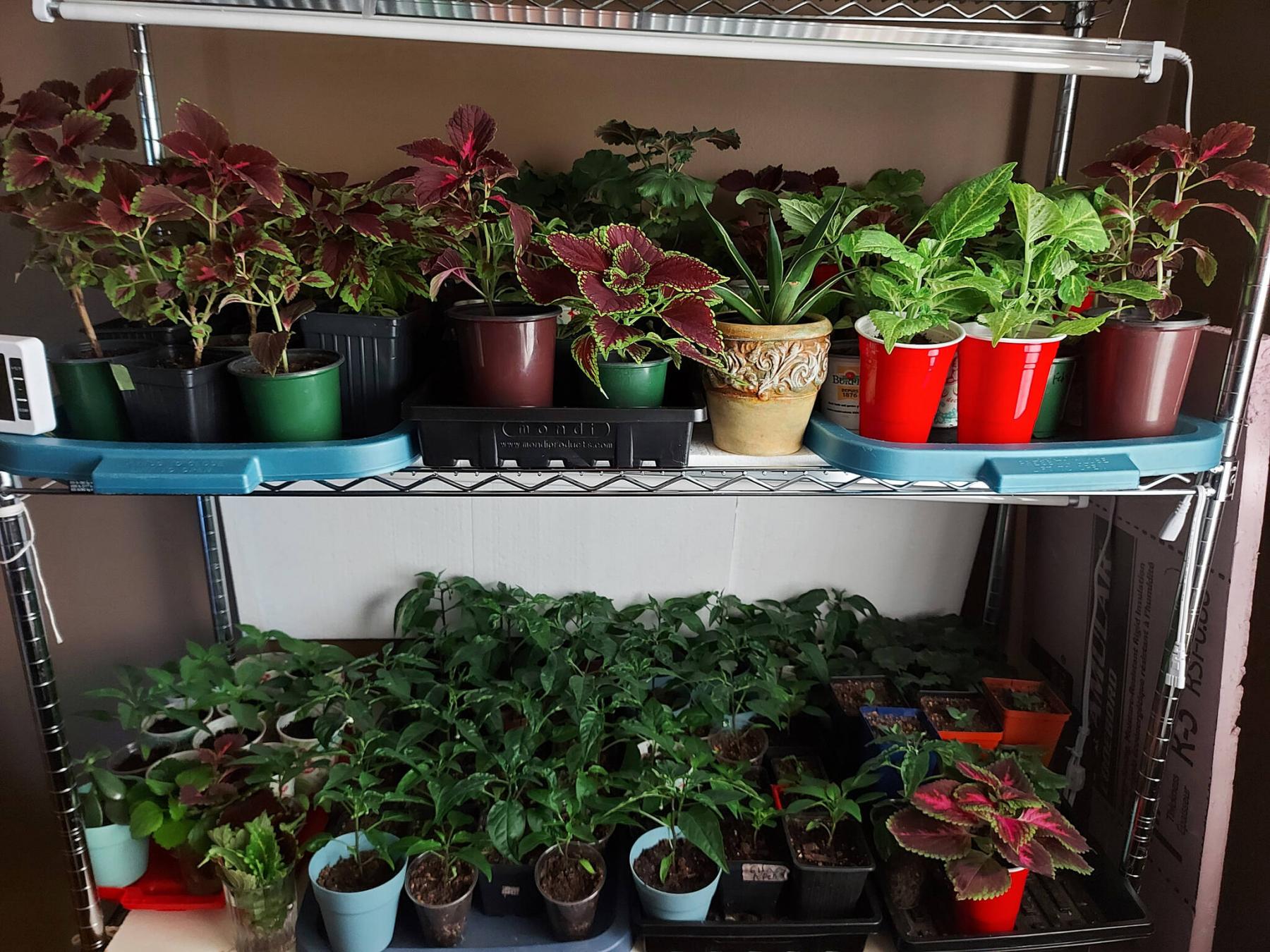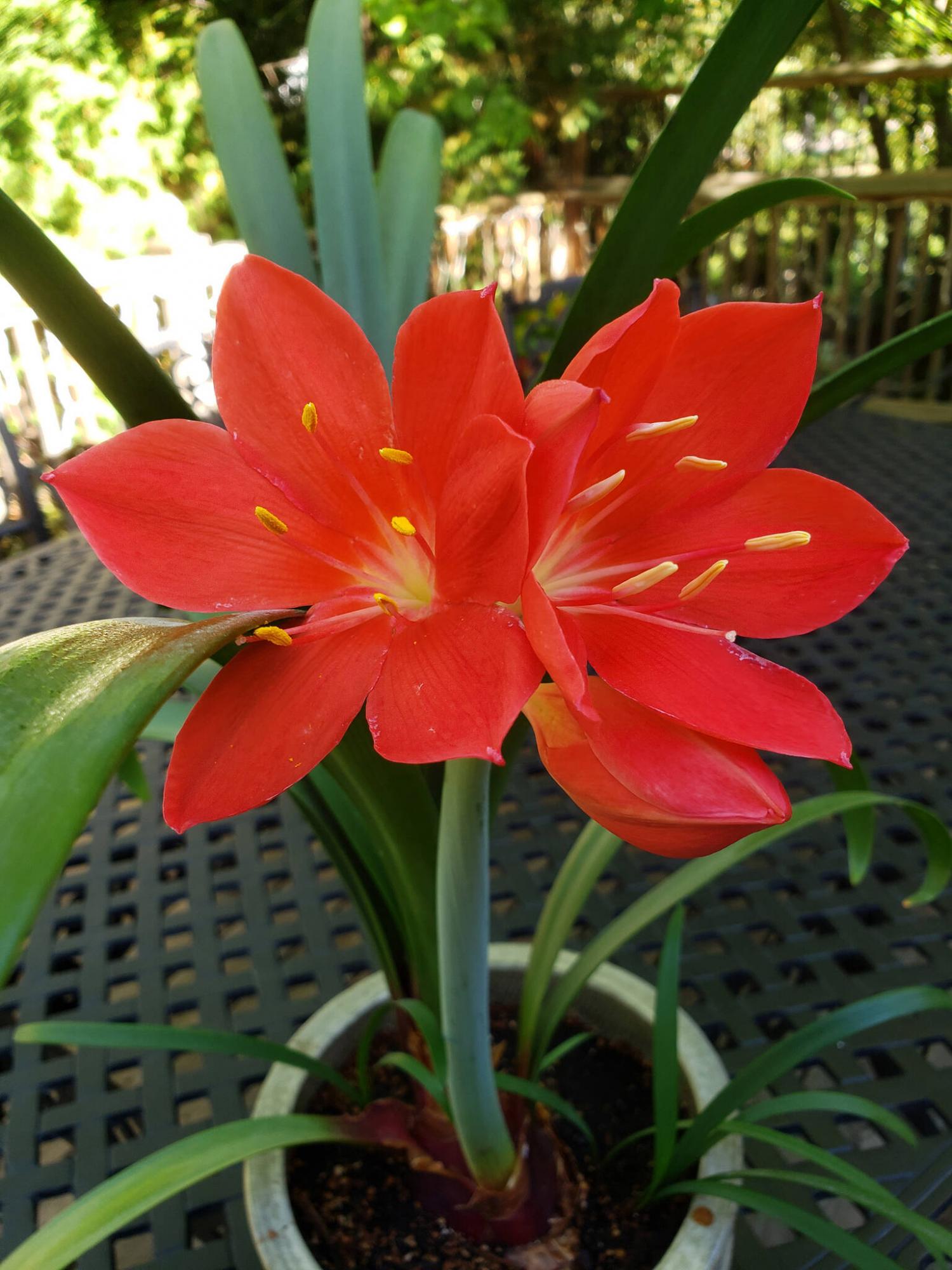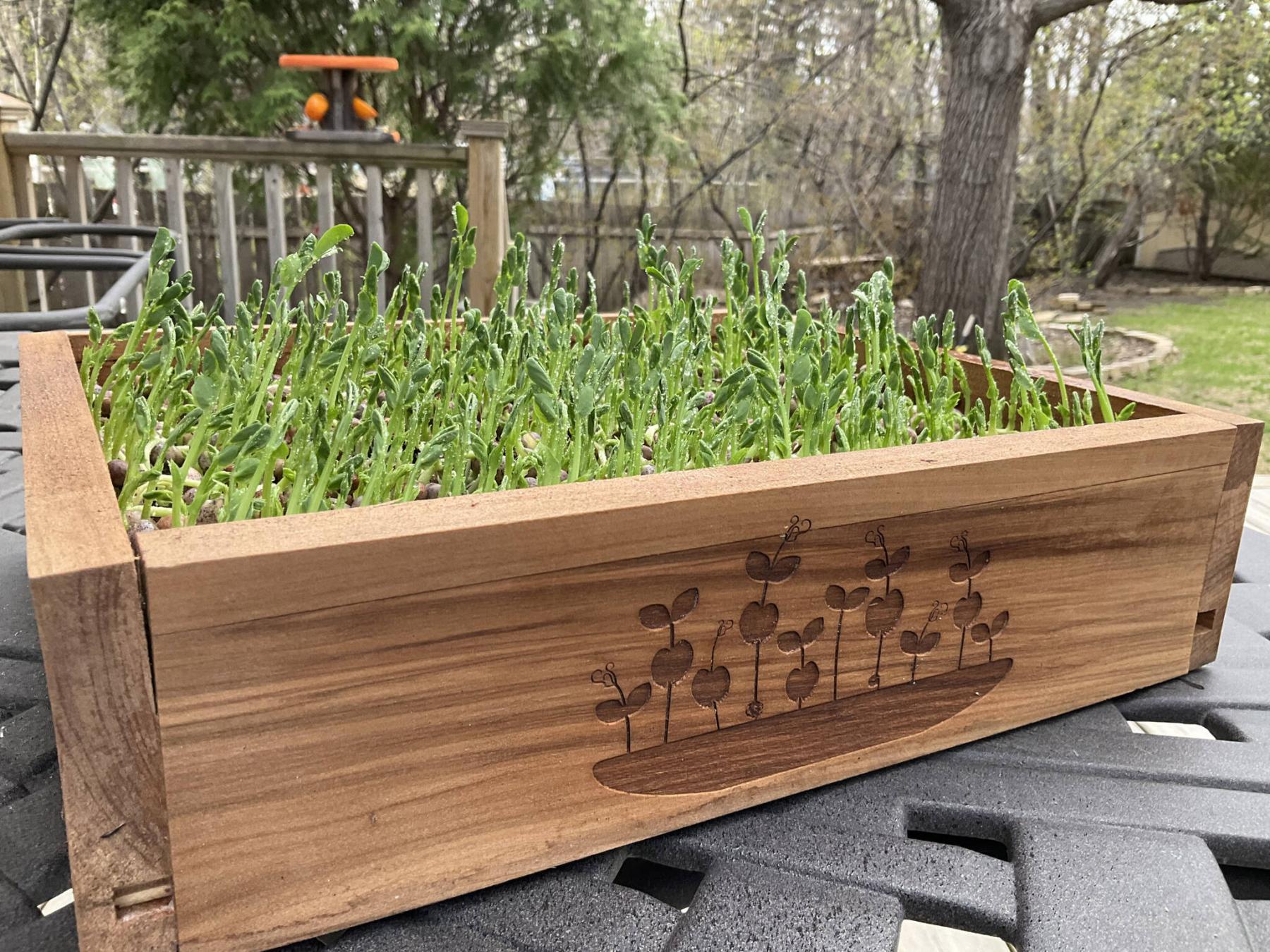 "Going once, going twice, sold!" On Wednesday, May 25 and Thursday, May 26, starting at 6:30 p.m., Charleswood Garden Club will be taking bids on a huge assortment of plants when they host their online plant auction. One of Manitoba's oldest garden clubs (started in 1910), Charleswood Garden Club's live auction has been an annual tradition for the past several decades. This is just the second year that plant enthusiasts will be able to place their bids online.
Selkirk & District Horticultural Society is also getting ready to host its annual plant sale on Friday, May 27, 6 p.m. to 8 p.m., at Jemima Hall in Selkirk. East Kildonan Garden Club will host its plant sale starting at 6:30 p.m. on Tuesday, May 31, at 218 Antrim Rd. Each one of these popular events will feature perennials, annuals, vegetables, herbs, houseplants, and silent auctions.
Garden club members have been busy creating new plants from seed and from cuttings as well as digging up treasured perennials with as much of the root ball intact as possible, dividing the plants into smaller portions and potting them up into individual containers so they are ready to transplant. There is always high demand for the extraordinary number of plants donated by garden club members.
Noreen Kolesar, vice-president of Charleswood Garden Club, and Sophia Munro, past president, have been involved with CGC's live auction for many years. Last year's online auction was the first in the club's history. It was uncharted territory, says Munro, but successful beyond organizers' wildest expectations. "None of us had done an online auction before. I thought we were doomed. But the organizing committee felt confident, and the response was amazing."
With last year's experience under their belt, this year's online auction will run like a well-oiled machine. Everything you need to know about the auction process is provided in detail on their website, www.charleswoodgc.ca. The first step is to register in advance for both evenings. Each registrant receives a unique bidder number (only bidder numbers are displayed online during the auction, not the names of bidders). Registrants can also peruse the list of plants that will be available at the online auction so they are not only ready to bid on what they want when the moment comes but also have detailed information at their fingertips about each of the plants such as size at maturity, light and moisture requirements, plant characteristics, as well as photos of what the plant looks like at the time of purchase and what it will look like at maturity. "The entire slide show will be available on our website," says Kolesar. "There are more plants coming all the time from our members and we will keep adding plant names and information to the online listing right up until the day prior to the auction."
Kolesar and Munro admit that it is more work to put together an online auction than a live auction. At the start of the year, though, with uncertainty about COVID, an online auction seemed like more of a possibility than a live auction. By February, members were actively starting seeds and cuttings and taking care of their indoor grow-ops, some of which have grown to include hundreds of plants. Between now and the week of the online auction, members will drop their plant donations off at two designated locations, one for annuals and the other for perennials. Already there is a bounty of flowering plants including peonies and lisianthus, as well as favourites such as coleus and tasty edibles such as tomatoes, eggplants, and Jalapeno peppers, says Munro.
Who attends plant sales? Often, collectors are attracted to garden club plant sales because of the chance to find unusual, hard-to-find plants. There are always great finds such as workhorse perennials that are ideal for anyone who is starting a new garden. This year's auction features a handcrafted pea sprouting tray with a lid for germination. The tray will be planted up and the winning bidder will also receive seeds and starter mix for two additional harvests.
Mary Eaton, auction organizer, is donating four Scarborough lilies. A bulbous flowering plant, the Scarborough lily (Crytanthus elatus) is also known as fire lily. Its showy, funnel-shaped orange-red flowers with yellow stamens resemble amaryllis blooms and it has thick, strappy foliage. A lovely houseplant with gorgeous blooms, Eaton brings her Scarborough lily outside for the summer. "It thrives outdoors when the temperatures are warm," she says.
Susan LeBlanc is donating two stunning Colocasia elephant ear plants that she grew last summer and overwintered indoors.
I remember in 2019 walking into the community club where Charleswood Garden Club was holding its live plant auction. It was standing room only and the excitement was palpable. How does an online plant auction compare? The atmosphere of fun, spontaneity, and intensity is very much present in the online gathering, too, says Munro. But so is the chance to learn more about plants. The auctioneers are both members of Charleswood Garden Club – Richard Beaumont, president, and Pat Roberts, membership committee. Their emphasis is not on fast-talking but on sharing practical information about the plants being auctioned.
Plant sales are important fundraisers for garden clubs and the many initiatives they support. Charleswood Garden Club, for example, maintains the plantings at the location of the Welcome to Charleswood sign as well as plantings at the War Veterans Monument in Charleswood. Plant sales also support educational programming that garden clubs offer throughout the year.
After a two-year absence, Selkirk & District Horticultural Society's plant sale on May 31st will be an in-person event, says Leila Oswald, past president. If there is one challenge this spring for the many plant sales that will be happening this spring, she says, it is cool, wet soils. Nevertheless, sunny areas of the garden warm up quickly and make digging much easier. Oswald usually donates between 300 and 400 plants. "We encourage members to put the plants in 4-inch pots and to pot them up as soon as they can."
SDHS has about 100 members and every member is required to donate a minimum of 25 plants. The majority of donated plants are perennials from plant divisions. There are also plants grown from cuttings or seeds. Members who do not have a garden, says Oswald, purchase plants to donate. "We usually have between 3,000 to 4,000 plants," she says. Club members spend an entire day sorting the plants, pricing them, and displaying them alphabetically.
"At 6 pm, the public is allowed to enter, and it is like a madhouse!" However, this year with Covid still a factor, a framework will be in place to control the flow of traffic. Admission is free and no registration is required. "We use some of the funds to purchase plants for three gardens we look after in Selkirk — Red Feather Farm Garden, Main Street Perennial Garden, and Queen's Park Garden," says Oswald.
Garden club plant sales are always great events. As Munro says, "You never know what you are going to find."
colleenizacharias@gmail.com