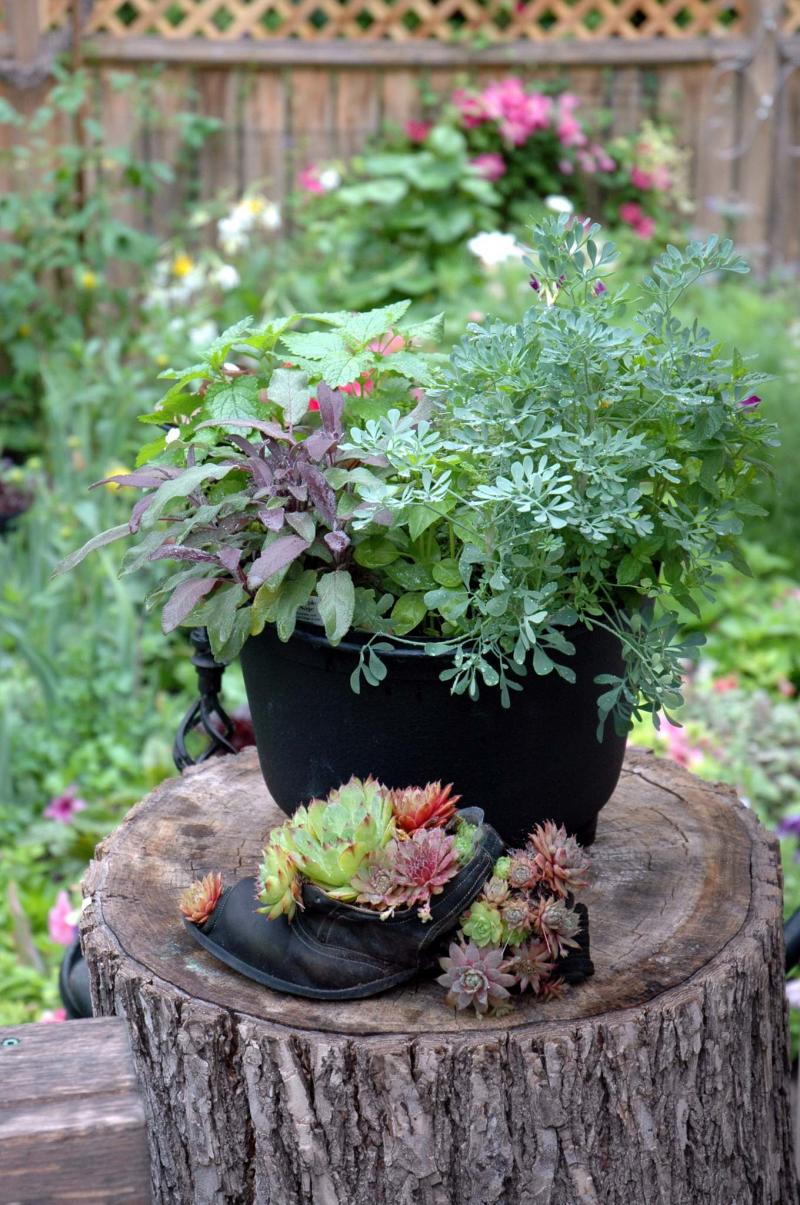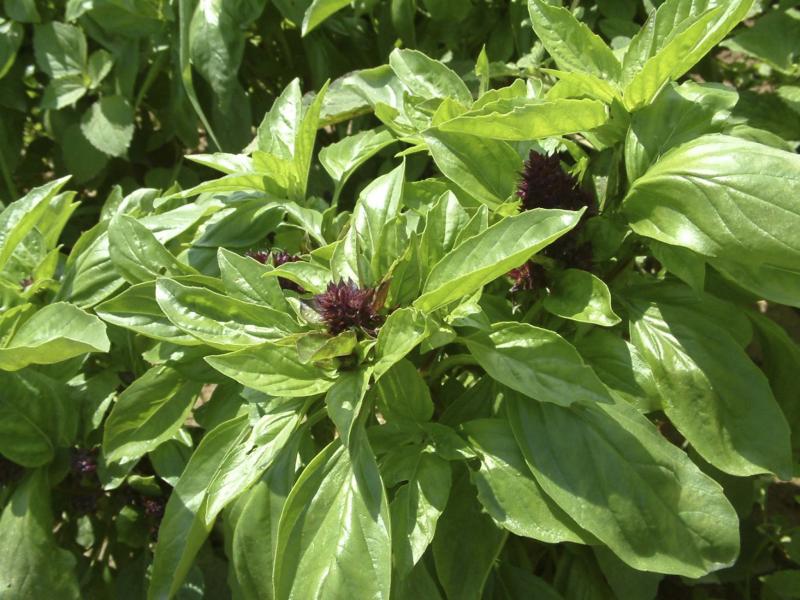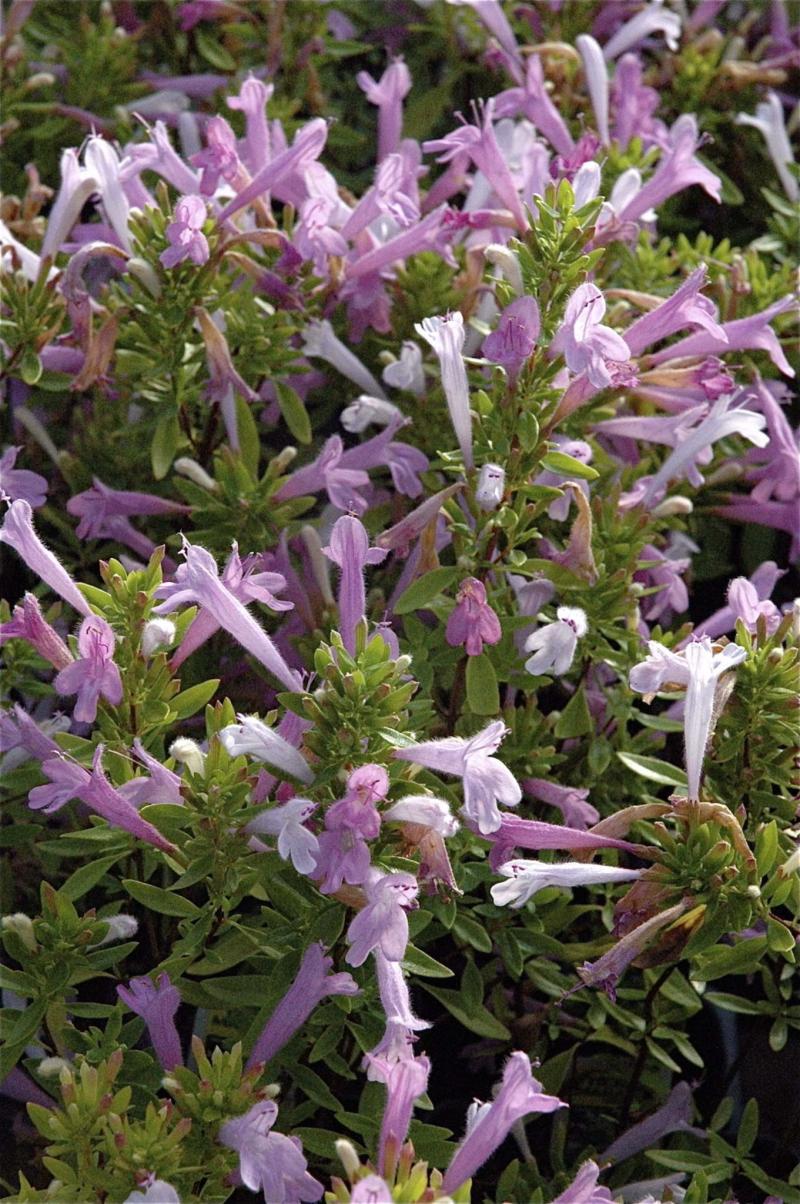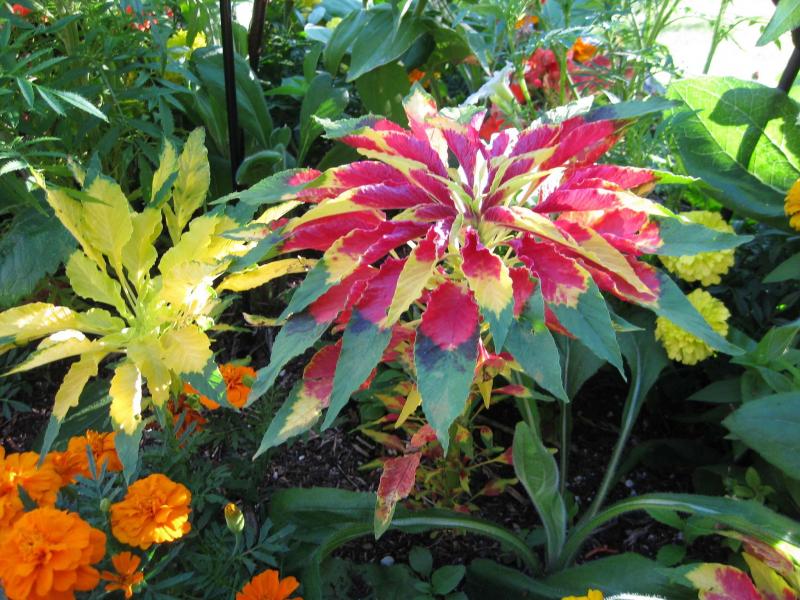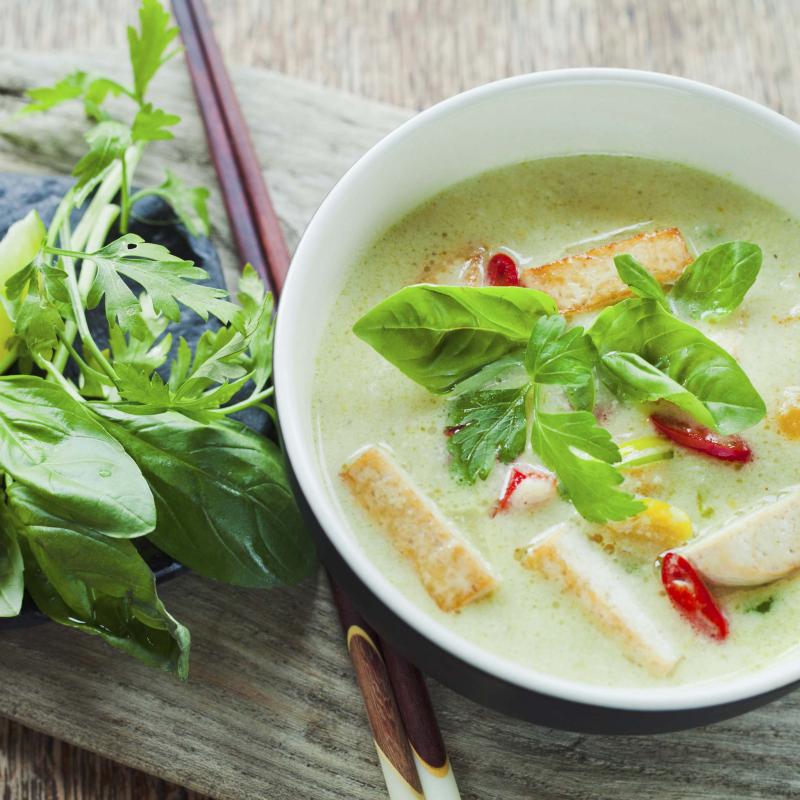 March's lengthening days are a boon to gardeners. As natural light levels increase each day, so too grows our anticipation for the planting season that lies ahead and all the creative possibilities for gardens and patio containers.
For the indoor or self-reliant gardener, the possibilities are even more ambitious.
Take Dave Hanson, for example. The co-owner of Sage Garden Greenhouses, Hanson is a vociferous advocate for growing year-round.
His 365-day solution takes food-growing full circle. From indoor kitchen garden crops that grow beneath full spectrum lights during the winter months, to the promise of emerging seedlings on bright windowsills in spring, he reaps his outdoor harvest until late summer's cooler temperatures when he transitions selected plants indoors into a warmer, sunny location.
Planning ahead is key to successfully growing culinary herbs year-round, Hanson says.
"If you know that you would like to bring plants indoors once the growing season ends," he says, "choose herb varieties this spring that originate from the warmest climates where they are grown as perennials." Examples, to name a few, include Asian lemon grass (Cymbopogon citrates), Galangal ginger (Alpinia galangal) and certain oregano varieties such as Cretan oregano (Origanum onites cretan).
In order to achieve healthy growth indoors during the winter, all of these warmth-loving plants require full spectrum lights.
Galangal ginger, Hanson says, is an excellent example of a warm climate perennial herb that almost behaves like a houseplant. Its leaves and roots are edible and are popular in Thai, Indonesian and Malaysian cuisine. Chopped galangal root (peeled then thinly sliced) and lemongrass (the white bulb portion) are two of the main ingredients in authentic Thai green curry, a favourite Southeast Asian dish that also includes Thai basil and spicy green chilies.
A tropical plant, galangal grows to a height of 40 centimetres and has dark, shiny green leaves that resemble bamboo shoots. Rub the leaves between your fingers for a citrus-ginger aroma. To harvest the roots, remove segments with a sharp, clean knife, then tuck the plant and remaining root material back into its pot. Rarely bothered by pests, galangal is best suited to growing in containers in diffused light both indoors and outdoors.
While traditional oregano varieties such as the savory white-flowered Greek oregano are popular choices for summer containers, Hanson also recommends the lesser known Mexican oregano (Poliomintha longiflora). An unrelated herb that mimics the flavour of oregano, Hanson gives Mexican oregano high marks for both its spicy flavour and showy, lavender pink tubular flowers. Native to northeast Mexico and Haiti, Mexican Oregano is grown as an annual in our climate and has a bushy habit (30 to 60 cm tall and 30 cm wide). Its leaves, fresh or dried, are delicious in Mexican and Southwestern cuisine including pizza.
Mexican oregano thrives in a full sun location outdoors. Indoors, it requires full spectrum lights to flourish. Hanson recommends growing it in a container no smaller than 15 cm.
Amaranthus tricolor perfecta is one example of an exotic herb that is best started fresh from seed under grow lights. It can also be grown indoors as a microgreen or baby green. Native to South and Central America, this ancient plant was once a staple of the Aztecs for its seed which is high in protein. Today it is enjoyed around the world for its edible leaves which have a nutty spinach flavour. Grown organically the leaves can be eaten fresh in salads, steamed, or sautéed. In the summer garden, Perfecta, which grows to 70 cm tall with an upright habit, has distinct ornamental value. Its beguiling upper foliage is a kaleidoscope of poinsettia-style beauty with rich shades of red and yellow. The undersides of the foliage have tints of chocolate-brown and yellow.
Basil, of course, is one of the most in-demand herbs. There are several species of basil with new varieties debuting each spring at garden centres. Flavours vary from sweet to zesty lime or lemon to spicy nutmeg or hints of licorice (anise). Curiously, basil was once considered a cure for sea dragon bites and scorpion stings. Today, it is used to flavour everything from pesto to vinegars to summer drinks.
Hanson says that the focus lately by breeders has been on basil selections that are more disease resistant. Downy mildew is a new scourge to basil resulting in discoloration that appears first as yellowing on the top of the leaf and vein-bounded patches on the undersides of the leaves followed by eventual decline. Well-drained soil with good fertility and a warm, full sun location is essential when growing basil. Good cultural practices that will help keep damage to a minimum include early monitoring, good air circulation and watering from the bottom of plants to prevent splashing the leaves. Remove and destroy any diseased plants.
Thai basil (Ocimum basilicum) has a spicy licorice aroma and flavour and is a popular choice in Vietnamese and Thai cuisine. Hanson says that authentic Thai basil has dark stems and dark purple, edible flowers. Its ornamental value makes it an excellent container plant. Hanson suggests combining Thai basil in a mixed container with lemon grass, Japanese coriander and a versatile annual, Mexican lemon hyssop (Agastache Mexicana), which has red flowers and smells like lemon-pie filling. Mauve-flowering garlic chives would combine well with this sun-loving combination, too.
Eager to start growing basil seedlings now? It's better to wait, Hanson says, until indoor light levels are bright enough to grow strong transplants and when it is closer to transplanting outdoors. The best strategy for your outdoor basil may be to direct seed in late May to either the garden or patio containers. "Basil grows so much more easily when conditions are in its favour," Hanson says.
In the meantime, basil grows extremely well indoors as a baby green in trays under grow lights. Try a basil blend with red and green Italian basil varieties for flavourful variety in your salads.
To harvest culinary herbs, Hanson recommends frequently pruning stems at their tips rather than plucking leaves. This encourages branching and more bushy, less leggy growth. Practically speaking, in order for herbs to be productive, containers should have good drainage and be adequate in size. Generally, herbs need access to lots of light, adds Hanson. In addition, Hanson says that containers are the best place in which to grow warmer climate herbs if your intent is to bring them indoors to overwinter. If you are planning to bring herbs indoors later on, then mixed planters are not the best choice. Instead, recommends Hanson, plant one variety per pot.
Interested in learning more about growing herbs year-round? For inspiration, pick up a copy of the newly released 2017 edition of The Prairie Garden: Herbs & Spices, available now at McNally Robinson Booksellers and local garden centres (visit theprairiegarden.ca for more details).
A handy resource for Prairie gardeners since 1937, this digest-sized publication is published annually in Winnipeg by a committee of volunteers with expertise in a broad range of horticulture disciplines. The guest editor for the 2017 edition is Dave Hanson.
On Sunday, March 12, at 2:00 pm, The Prairie Garden Committee will host a book launch at McNally Robinson Booksellers at its Grant Park location.
colleenizacharias@gmail.com