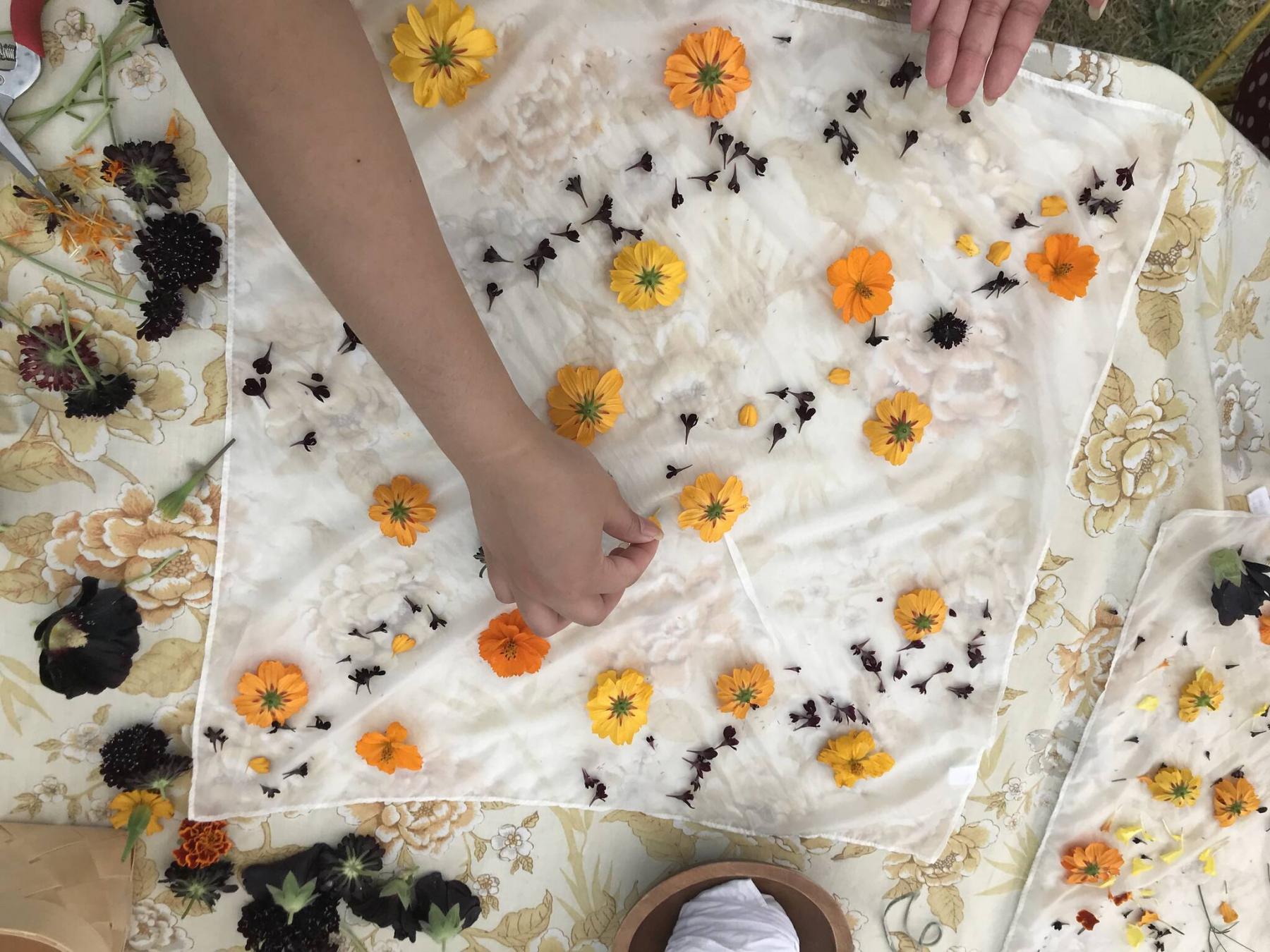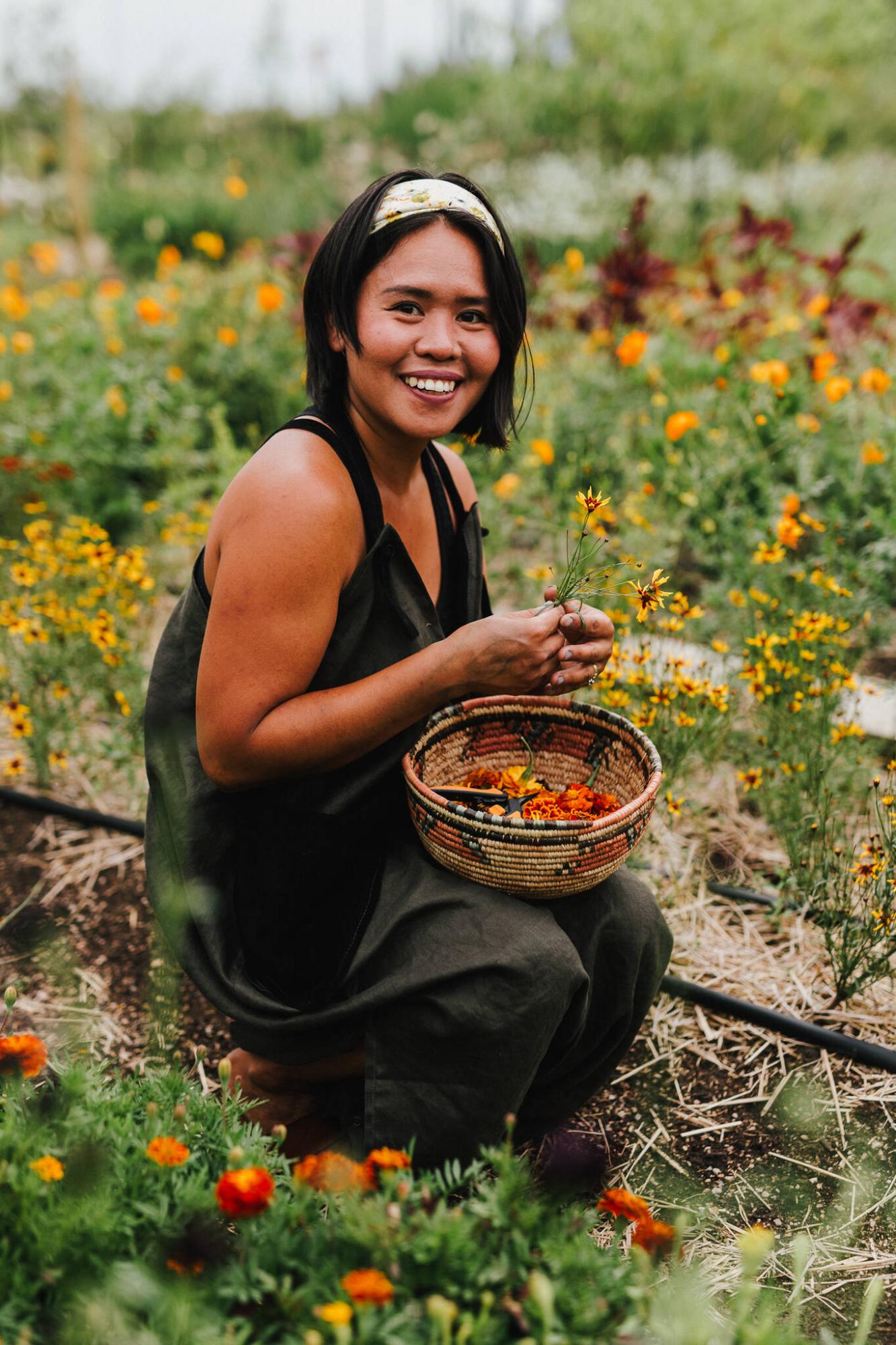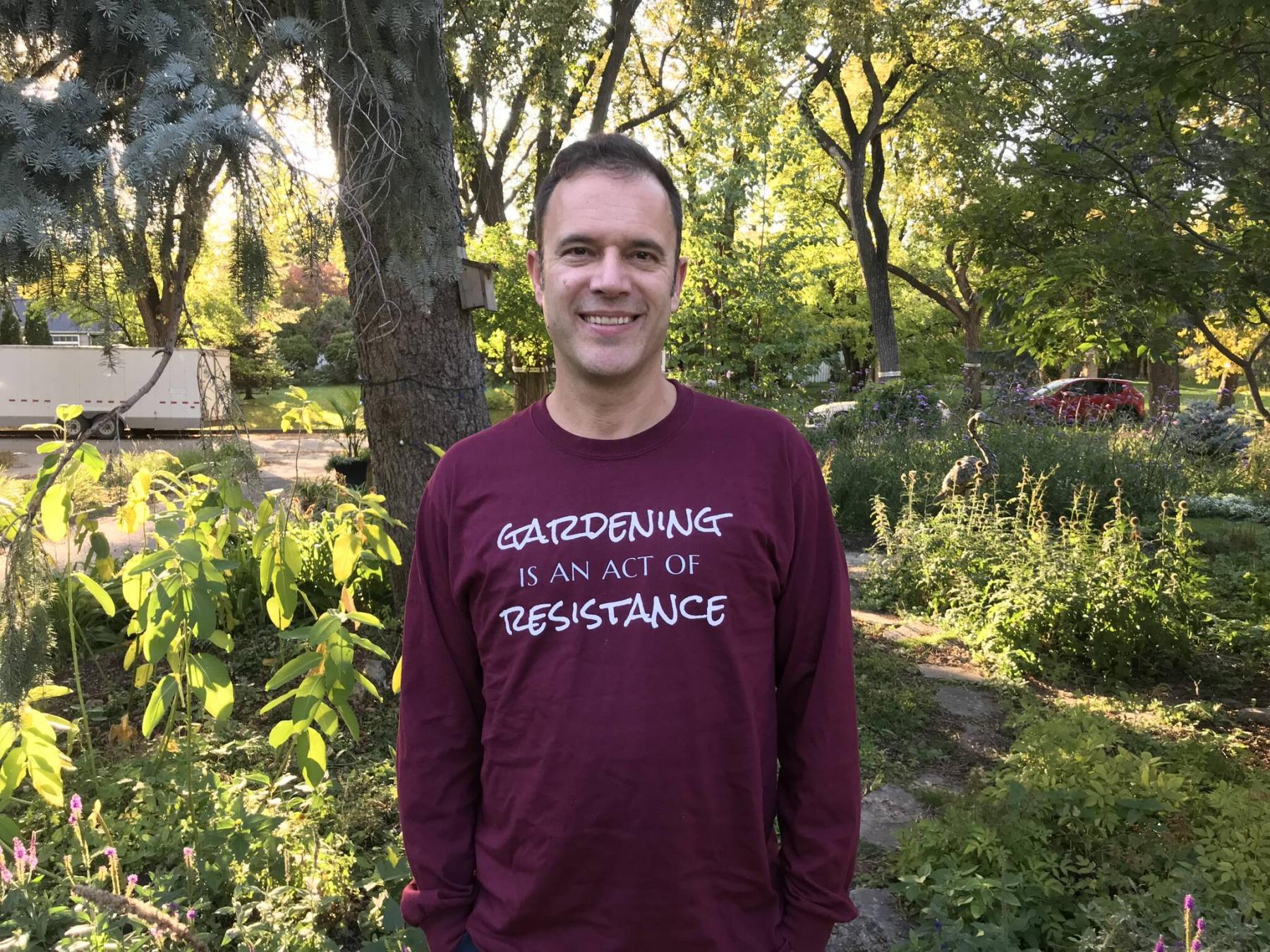 Season one of Gardening in the Heart, which debuted in Fall 2020, took viewers on an intimate tour of five private gardens in Winnipeg and attracted viewers from several countries. Season two of Gardening in the Heart has an entirely new set of stories to tell.
Starting on Sunday, February 20, sit back and relax in the comfort of your home and enjoy the music and visuals just as you did when you watched season one but get ready to explore more diverse aspects of the horticulture scene in Manitoba. Meet the influencers and innovators who are bringing new skills and new plant varieties to the market. Be inspired by someone who is a champion for immigrant families and who himself knows the challenges of being in a strange land. Visit an urban ecological garden as well as a 20-acre fruit farm. Season 2 of Gardening in the Heart taps into the emotional elements of cultivating plants and provides viewers with an experience that is heartwarming and enlightening.
This five-part series was produced and directed by Elise Swerhone for Queen Anne Pictures Inc. with assistance from the Manitoba Master Gardener Association (MMGA). Swerhone is an award-winning producer, director, and writer. She wrote, directed and edited episodes for all five seasons of the Gemini award-winning series, Recreating Eden and has done several documentaries for The Nature of Things. The executive producers of the series are Marilyn Dudek, Lisa Renner, and Shelley Walker who are also board members of the MMGA. (Swerhone, too, is a master gardener and member of the MMGA.) Original music is by Justin Delorme and cinematography and editing by Ivan Hughes.
The financial support of Bell MTS was key to the making of both season one and season two, says Swerhone. For the past month, Bell MTS offered the series exclusively to subscribers only on Bell Fibe TV, channel 1 and the Bell Fibe TV app. Starting tomorrow, the MMGA will launch season two on its website, mgmanitoba.com, and everyone will be able to download the episodes.
Filmed in its entirety in Manitoba, the production of season two involved two gardens in Winnipeg and moved between rural locations that were an hour's drive outside Winnipeg. The making of season two involved a total of 12 shooting days, the majority of which took place last August, says Swerhone.
Episode one features Lourdes Still who owns Masagana Flower Farm and Studio. A self-described city girl who grew up in the Philippines before emigrating to Canada, Still worked as an international purchasing coordinator for six years with a wholesale flower company and travelled to Columbia and Ecuador to buy flowers. After she married, she moved from Winnipeg to a five-acre farm near La Broquerie.
Still began growing flowers in garden plots and became interested in cultivating a dye garden after attending a natural dyeing workshop hosted by Long Way Homestead, a fibre farm and wool mill in Richer. Today, in addition to growing flowers for fresh flower arrangements, Still grows plants such as Persicaria tinctoria Japanese indigo and marigold varieties that are used as a botanical dye to make handmade, naturally dyed textile goods including hand-hemmed silk scarves, organic cotton bandanas, and shawls. Still registered her business in 2018 and chose the name Masagana which means abundance.
This year Still plans to focus on experiential tourism offering Tinta: A dye your own wearable art experience. Masagana Flower Farm and Studio was recently named one of the recipients of Travel Manitoba's Innovation and Recovery Fund.
Episode two features Raymond Ngarboui and Rainbow Community Garden which provides space to grow food crops for 258 families representing 39 different nationalities. Ngarboui, who came to Canada as a refugee in 2005, is a community development coordinator at CEDA and the manager of Rainbow Community Garden. "Raymond is one of the most amazing people I have ever met," says Swerhone. "He is so compassionate and knows all the families at Rainbow Garden personally." There is a scene in episode two where Ngarboui is talking with a Syrian family who have found joy in their connection to the land when the youngest member of the family, a young child, spontaneously hugs Ngarboui and tells him that he is their brother.
"The garden is great at bringing people together," says Ngarboui, "and brings joy to people who had to leave everything behind." Episode two also shares tips on cooking the leaves of pumpkins, squash, and beans. Rainbow Community Garden now has access to water thanks to the generosity of the University of Manitoba and CEDA.
Episode three features Derek Yarnell, a master gardener who is passionate about ecological gardening. Yarnell, a professional fundraiser with CancerCare Manitoba Foundation, is interested in learning how to make his garden beautiful and at the same time, sequester carbon and improve biodiversity. A great communicator, Yarnell likes to share information and is intent on persuading entire neighbourhoods to grow native plants instead of lawn. He has taken his message to Tik Tok where he has several thousand followers. He is currently completing a certificate in landscape design for climate resilience from Ryerson University. When I talked to Yarnell last week, he told me, "No one likes the feeling that they can't effect change but we do have power as individuals – so much is within our reach. We are part of the climate solution."
Episodes four and five feature Wilbert Ronald at his nursery, Jeffries Nursery, near Portage la Prairie, and his son, Philip Ronald, owner of Riverbend Orchard. Initially, Swerhone planned to film one episode featuring Wilbert and Philip but it proved impossible – there was simply too much information to squeeze into one episode.
Co-authors of Trees for Northern Landscapes (2017), both Wilbert and Philip are influential plant breeders. Through its research and development program, Jeffries Nursery, one of the giants in Canada's horticulture industry, has introduced numerous cultivars to the North American market including shade trees, fruit trees, and shrubs. Wilbert has also introduced several lilies including beauties such as Northern Delight and Northern Carillon that are widely grown. Viewers of episode four have a chance to see a new hybrid lily with spectacular colour combinations that Wilbert is developing which he hopes to make available in The Lily Nook catalogue this fall.
Episode five opens with scenes of spring blossoms at Riverbend Orchard, a 20-acre fruit farm that grows haskap berries, Saskatoon berries, cherries, aronia, 300 apple trees, and other small fruits. Philip Ronald discusses the basics of pollination and choosing compatible varieties. When Philip went to university, he started off in microbiology and planned a career as a medical microbiologist but after two years, switched to horticulture and today is living his dream. He teaches ornamental horticulture at the University of Manitoba and provides support to the research and marketing programs at Jeffries Nurseries.
Queen Anne Pictures and the MMGA are proud to introduce season two of Gardening in the Heart. Viewers will feel proud, too, of this inspiring look at high achievers in Manitoba's horticultural landscape.
colleenizacharias@gmail.com