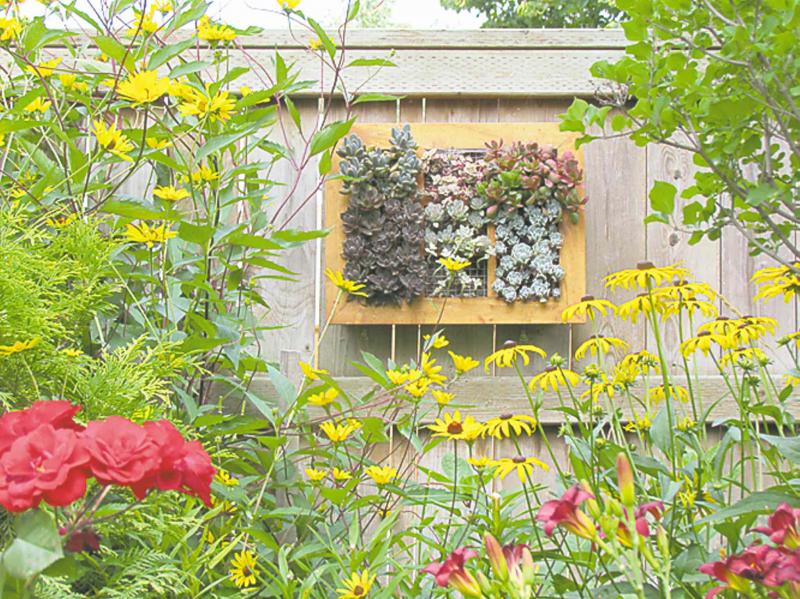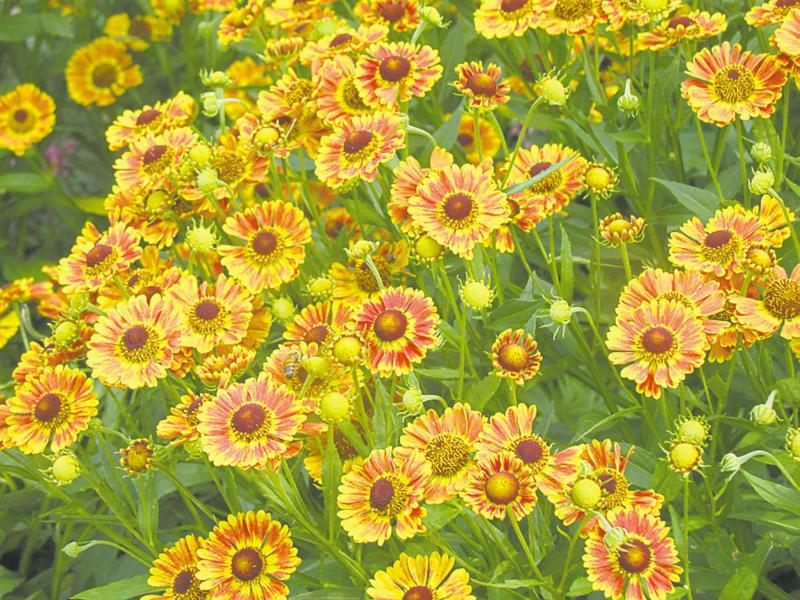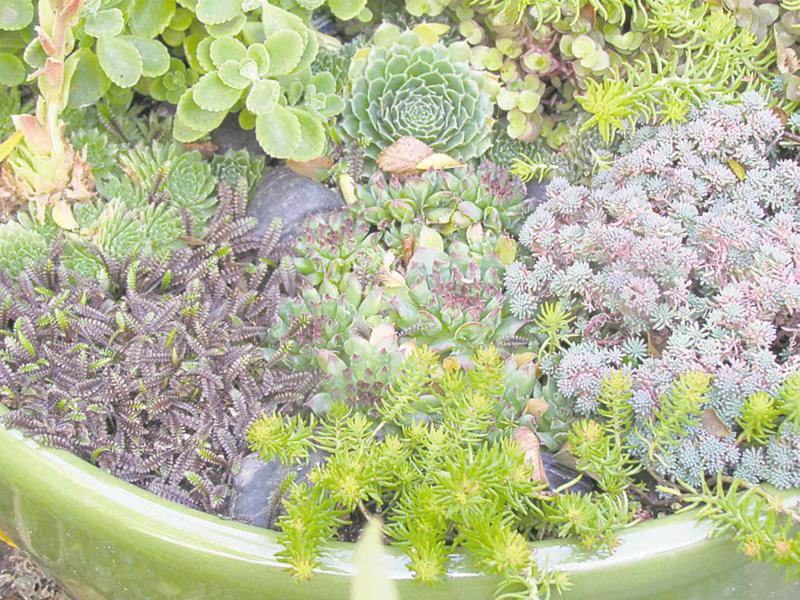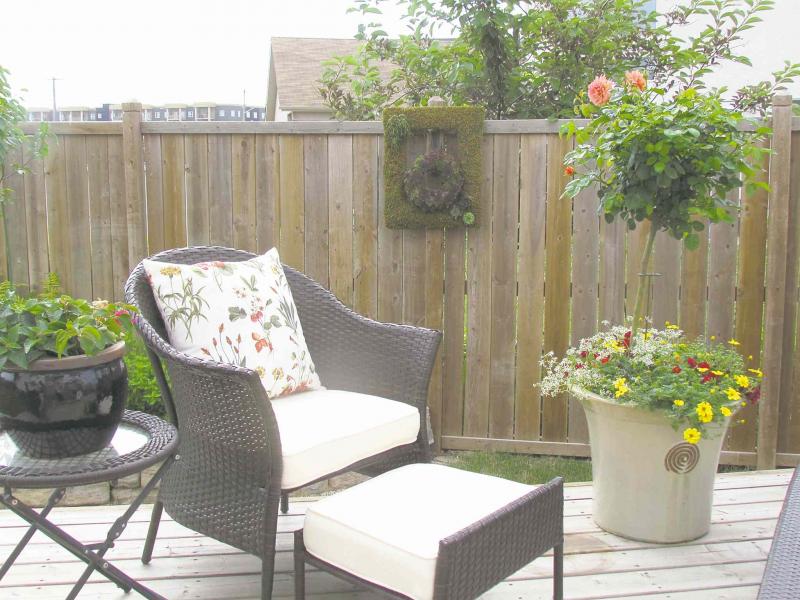 If you need some motivation to get out into the garden on late fall's chilly days and finally finish last-minute chores, think about this: You will be protecting your investment plus everything you do now readies you for the next growing season.
And if there is a silver lining to getting down to task even if it is at the last minute before the snow flies, it would have to be the opportunity to take one last look at what worked and what didn't. That's the stuff of dreams for the coming winter months.
Although I do a bit of fall preparation here and there beginning in mid-September, my greatest surge of effort comes at the end of October.
Chores can be narrowed down to the absolute essentials:
Containers need to be emptied or they may crack in freezing temperatures. Store them in a shed or group them together upside down so water cannot collect inside the base.
Rescue any plants you want to bring indoors for the winter. You may have already moved them into the garage some weeks ago when nighttime temperatures came close to freezing, but now it's time to take the next step.
Karen Dahl, a Fort Richmond gardener, has been overwintering her containerized geraniums for several years, putting them back outside each spring to enjoy bigger and more profuse blooms.
"First, I knock the soil off the roots and spray the roots with Safer brand insect killer," said Dahl. "Then, I cut the stems back drastically, just above a leaf node, to about 3 inches. The key is to not be afraid of cutting them back; they will send out more side branches."
Dahl repots the geraniums in a fresh soil mix for houseplants and locates them on a shelf in front of a west-facing window. She waters sparingly until they begin to leaf out. By March, the longest stems are cut back for a bushier plant and a diluted 20-20-20 fertilizer is added.
Dahl also plans to experiment with bringing a favourite annual indoors: talinum limon. Its chartreuse foliage and delicate hot pink flowers on wiry stems pairs well with geraniums and other annuals.
Ever think of overwintering sweet potato vine? A tuberous trailer that can be used effectively with almost any container design, it is economical to overwinter it for replanting next season. Dahl follows the same method as overwintering canna lilies, another tuberous plant. "I knock the soil off the tubers and lay them on 4 or 5 overlapping layers of newspaper and then just roll and wrap," says Dahl.
Dahl has had more success with this method of overwintering than with covering the tubers in peat moss. The wrapped tubers are stored in a box in a cool part of her basement.
Earlier this year, I purchased a succulent picture frame planter from Our Farm Greenhouses in Portage la Prairie. Since it includes a mix of hardy zone 3 succulents as well as non-hardy echeveria varieties, it will need to be overwintered indoors. Our Farm's Zaerhed Doherty recommends cutting back the plants and spraying three times with Safer's End-all to kill any pests, especially mealy bugs, which can feed on the plant juices and kill the plant.
"Keep in a brightly lit window and water only once a month", says Doherty. That sounds simple enough.
Like Dahl, I also have a shallow container of hardy succulents, which I am going to sink into the ground up to soil level and cover with a mound of leaves.
Tender, non-hardy rose standards (hardy to only -20 C) that spent the summer in containers can be laid on their sides and trenched in a pit in the ground deep enough so the branches are level with the soil. Cover completely with a deep layer of clean soil without packing it down. Lift in spring once the frost is out of the ground. This method works very well and results in more blooms.
The best protection for perennials can come from not cutting them down. This ensures greater snow cover where it counts the most: on the crown of the plant, about three inches above soil level. If you prefer to cut your tall perennials back, leave appropriate stubble.
Mulching your plants, even if it is only any zone 4 plants in your garden such as helenium or some of the heuchera varieties, is one of the best investments you can make. A layer of leaves or compost does the trick.
Sylvie Hebert, Green Action Centre (www.greenactioncentre.ca) says the fall is a perfect time to harvest the finished compost from your compost bin. Even unfinished compost can be safe to apply since it will continue breaking down during the winter with the freeze/thaw cycle.
"If you are using compost as mulch," says Hebert, "then its maturity is not an issue especially if the original material looks like finished compost."
Hebert recommends a depth of 0.5 inches to three inches over your garden or around individual plants depending on how much you have available.
"The ideal time to apply," says Hebert, "is just prior to the first snowfall." Do continue to add fruit and vegetable scraps to your compost bin during the winter. The phone number for the compost information line is 204-925-3777.
Marilyn Dudek, a master gardener who gardens in East Kildonan, mulches her more tender plants such as brunnera and rodgersia with mounds of leaves and then adds branches to keep the leaves from blowing away until there is adequate snow cover. Dudek has posted how-to videos on the Manitoba Master Gardener website, www.mgmanitoba.com including a how-to video on bringing succulents indoors.
Plants that suffered from any disease such as mildew over the growing season should be cut back completely and debris removed from the surrounding soil. While Manitoba has yet to officially see the downy mildew that is afflicting the impatiens species in other regions of Canada (British Columbia and southern Ontario) and southern U.S. states in particular where it has caused severe losses of a much beloved plant, it is important to inspect the beds where it was planted if you suspect the disease was present. Infected plants should always be destroyed.
"Sanitation is very important for prevention of fungal-like organisms," says Andy Tekauz, a local retired plant pathologist. "The fungus produces a spore that can survive the winter under leaves or stems. If diseased plant material is left in your garden to decompose, then the spores will have the opportunity to remain in the soil."
Look for an interesting article by Tekauz on the new challenges facing impatiens in the upcoming November release of the Prairie Garden Annual.
When a summer rain is threatening, lawn furniture cushions are not always retrieved in time and taken indoors. Quality weather-resistant fabrics can withstand a downpour, but spending the winter outdoors will ruin them.
Julie Garcia, owner of The Garden Room recommends taking them inside for a day or two to dry out before storing them away in the basement or in a cushion box.
"Do not put away cushions that may be dirty or damp", says Garcia. "They will get a musty smell. Avoid discolouration by storing them dry. Mould can grow on the dirt, not necessarily on the fabric."
If you are storing your valuable wicker outdoor furniture in your garden shed, beware of squirrels looking for something to trim their rootless teeth on. Seal any holes that give access to the inside of your shed with wire mesh or chicken wire.
Vole infestations have plagued many Winnipeg neighbourhoods this year. Lincoln Poulin, Poulin's Pest Control, says that treatment in late fall or early winter is very important.
"Voles are active all winter," says Poulin, "by going under the snow and feeding on grass stems." Damage is visible in spring by trails of dead grass. Poulin recommends the use of exterior bait stations. Voles can be distinguished from mice by their shorter tails.
Rabbits can do serious damage during the winter months by stripping the bark off newly planted trees and shrubs. Sink cylinders of rabbit fencing into the ground around shrubs. Tree bark can be protected with inexpensive and easy-to-apply tree wrap available at garden centres and hardware stores.
Colleen.Zacharias@gardensmanitoba.com