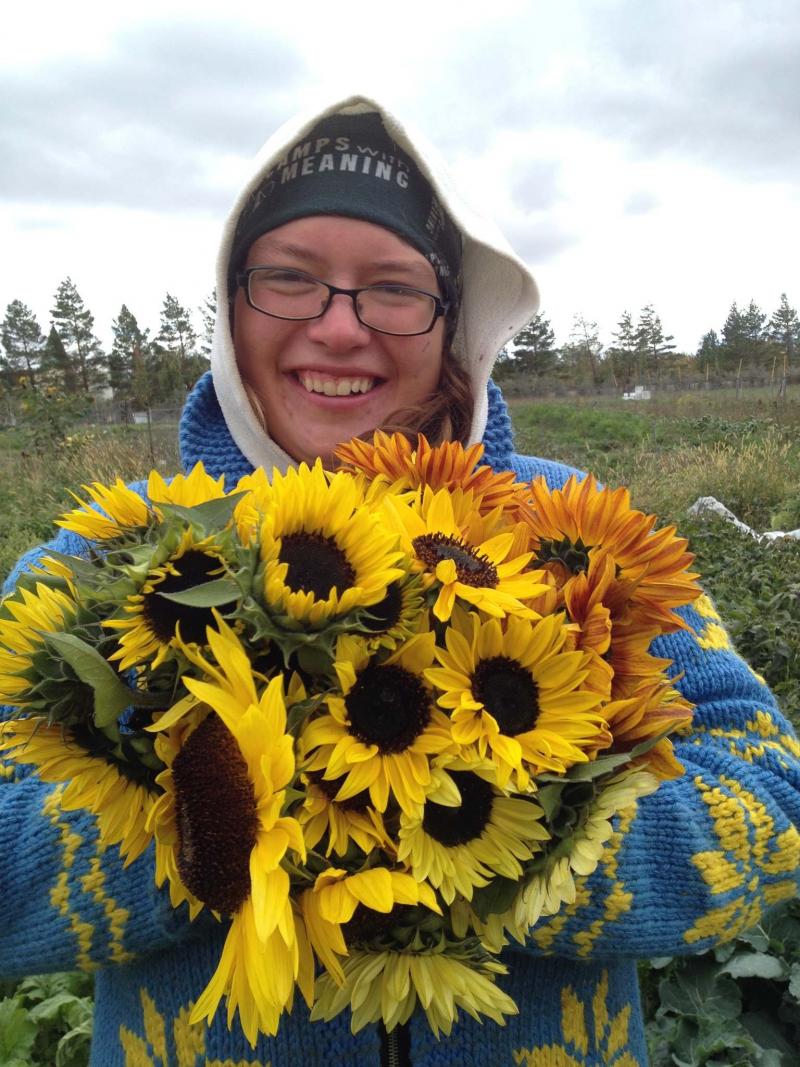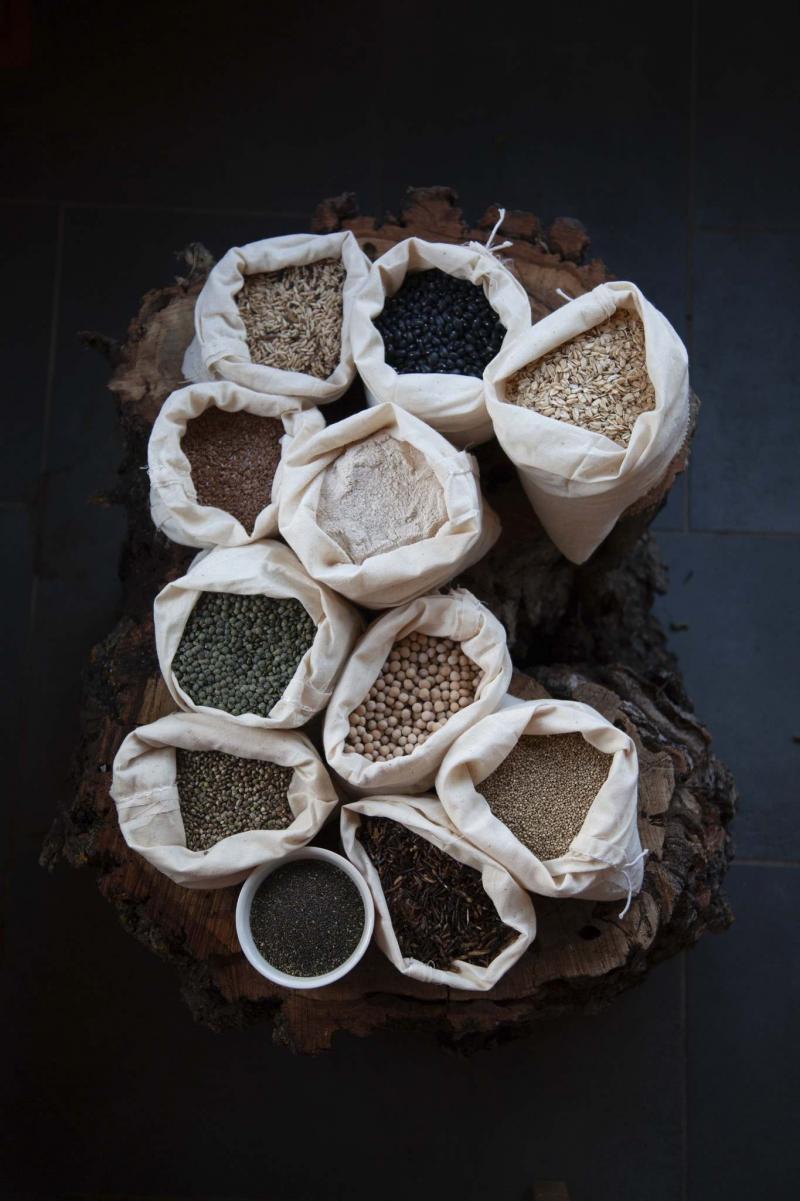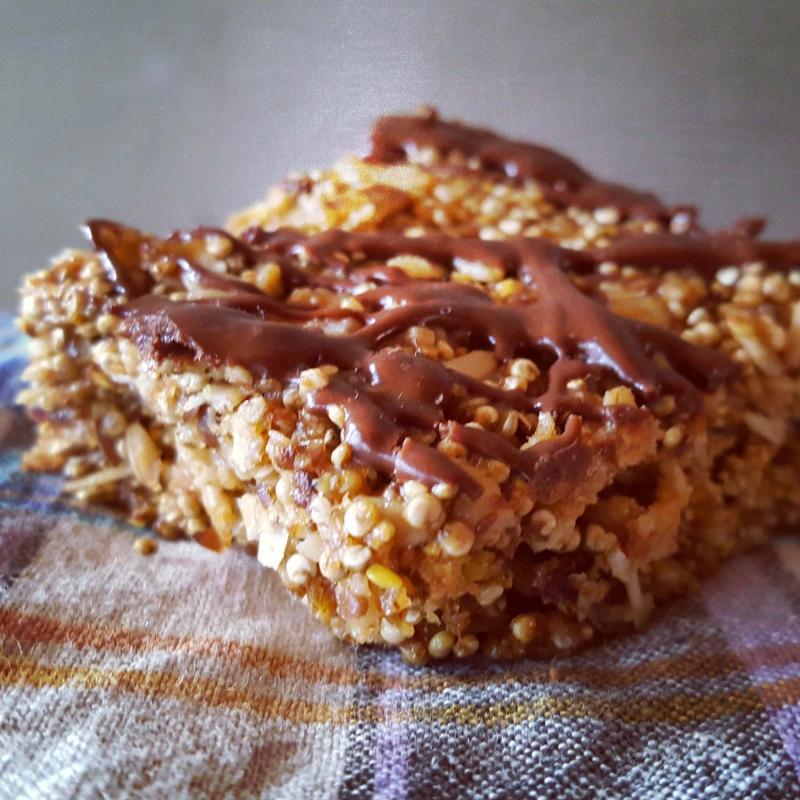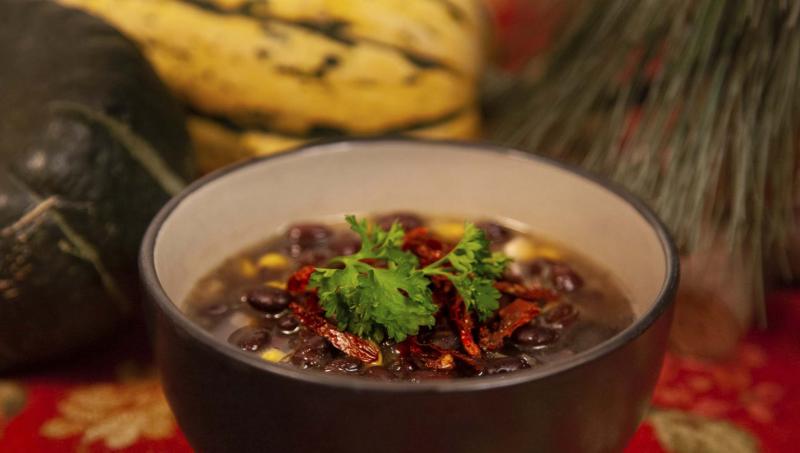 A new collaborative farm-to-fork initiative that is being launched this month brings a tantalizing mix of farm-grown ingredients to your pantry and table.
Similar to a vegetable CSA (community supported agriculture) box but without the vegetables, consumers will be able to purchase a unique winter grains and pulses share. This hearty food bundle will last you through the winter and includes organic Manitoba-grown products, including quinoa, oats, flax, hemp, ancient-grain flour varieties such as emmer and spelt, and pulses such as dried lentils and black beans.
The list of participating farms and products is small but varied: Adagio Acres in Lundar (oats), Tamarack Farms near Erickson (quinoa, hemp), Crocusview Farm in Kenton (lentils), Harris Family Farm in Stonewall (emmer wheat), Rigby Orchards northwest of Killarney (flax), DeRuycks Top of the Hill Farm in Treherne (spelt and wheat), Jeremiah and Andrea Evans in Somerset (black beans) and Ploughshares Community Farm near Beausejour (organic cold-pressed sunflower oil).
This is the time of year when many of us resolve to curb our sweet indulgences and opt instead for cold-weather comfort food that is both nutritious and satisfying. Who can resist the crusty texture of artisanal bread or the mouth-watering flavour and aroma of a hearty recipe made with quinoa, lentils or black beans?
Despite the fact that specialty grains and pulses are grown right here in Manitoba, local consumers are typically limited to purchasing imported products. Amy Nikkel is part of a local movement of organic growers who are stepping up to the plate to bring change, as well as healthy, locally grown and produced food to our marketplace.
Change? Nikkel, who together with her husband Donald, owns Adagio Acres — an 80-acre farm in the Interlake region — wants to take down or, at the very least, circumvent the barriers imposed on small-scale agriculture.
"It's always been really difficult for farmers who harvest a smaller quantity," Nikkel says. In order to sell to grain elevators, farmers need enough harvest for a full semi-truckload (about 18,000 kilograms). Nikkel says farmers have two options: mill or process their smaller harvests themselves and then try to sell to different buyers at smaller markets, or store successive harvests until they have a large enough volume to sell commercially.
Sometimes, she says, perfectly good food crops go to waste or end up being fed to the neighbour's livestock. Nikkel was motivated to go against the grain and reached out to a closely knit network of growers who are committed to experimenting with an exciting range of new crops, regardless of traditional market hurdles.
Some of these innovative growers have already made inroads in the marketplace, while others will benefit from this unique collaboration.
For example, Andrew and Patty Harris grow ancient grains such as einkorn and emmer, both lower-gluten grains, at their farm near Stonewall. The structure of the wheat gluten of einkorn and emmer differs from modern wheat varieties. The emmer grown on the Harris family farm will be custom cleaned and dehulled at the Top of the Hill Farm owned by Dan and Fran DeRuyck.
The DeRuycks, who have farmed in Treherne for the past 18 years, also grow their own organic grains such as emmer and spelt. Dan DeRuyck says many local bakeries use spelt and other specialty grains in their baked goods. Spelt is an ancient grain that contains gluten; however, it is more water-soluble than wheat. "Our customers who want a low-gluten grain say they have fewer digestive issues with spelt and enjoy baking with it, too," Dan DeRuyck says.
The DeRuycks supply their milled products to Oh Doughnuts, Hildegard's Bakery, Tall Grass Bakery and Pennyloaf Bakery.
At Adagio Acres, Amy and Donald Nikkel grow and mill oats, which are packaged under the name of Naked Oats and sold at numerous retail outlets. The raw, unprocessed oats, Amy says, are gluten-free and have higher nutrient levels of fibre, protein and iron than commercially processed oats. Nikkel's family enjoy steaming bowls of porridge and homemade muffins, cookies and waffles all made from oats, which are milled fresh every week on their farm.
Adagio Acres does not do any of the processing or deep-cleaning for any harvested products that contain gluten, Amy says; however, they are able to process (clean and mill) the black beans grown by Jeremiah and Andrea Evans at their farm in the Somerset area and the lentils grown by John Finnie at Crocusview Farm in Kenton.
I asked Ryan Pengelly, from Tamarack Farms, what someone might do with the whole hemp seeds that he is supplying to the winter grains and pulses share. "We like to toast the hemp seeds just as you would almonds or any other nuts," says Pengelly, who sprinkles the seeds on salads for their high protein and deliciously nutty flavour.
Pengelly says that the raw hemp is also excellent for making homemade hemp milk. "Blend one cup of hemp seeds to four cups of water in a blender, puree, then strain the liquid through a fine-meshed cheesecloth or flour sieve," Pengelly says.
Pengelly first started growing quinoa in 2009 when his wife Alexandra, who is from Peru, wanted to have her own organic supply. "We had several years of complete crop failures," he says, "but have been growing it successfully for the past five years."
Pengelly says that the quinoa he grows is different from the common white, red and black varieties that make their way to our store shelves from as far away as South America. "Our quinoa is nutty brown," Pengelly says, "and is great for salads because it has more texture."
There's another layer to this winter grains and pulses CSA than just the opportunity for an expanded repertoire of great local food, Nikkel says. Every one of the organic growers participating in this enterprise is also committed to regenerative agriculture.
Practices such as intercropping (growing more than one crop in the same field at the same time) to reduce fertilizer and pesticide requirements, as well as crop rotations, cover crops and finding new ways to add nutrients back into depleted soils, are essential to helping today's farmer take care of the land and produce healthier crops, she says.
"Everyone we've talked to wants to grow some type of pulse crops — peas, beans or lentils — that can add nitrogen back into the soil," Nikkel says. In addition, legumes and quinoa are excellent plant-based sources of protein.
Most of us pledge in the new year to stick to a healthier diet that includes less fat, sugar and salt, and more fibre and whole grains. Now is your chance to indulge in some tasty cold-weather comfort food that also comes with a small footprint.
The deadline for reserving your winter grains and pulses is Wednesday. An extra portion of oats or lentils will be given to those who bring their own reusable containers. Winnipeg's pickup day is Jan. 19, 10 a.m. to 4 p.m., at 90 Annabella St. in downtown Winnipeg. Brandon's pickup date will be on Jan. 24. Visit adagioacres.com for more details and delicious recipes, too.
colleenizacharias@gmail.com