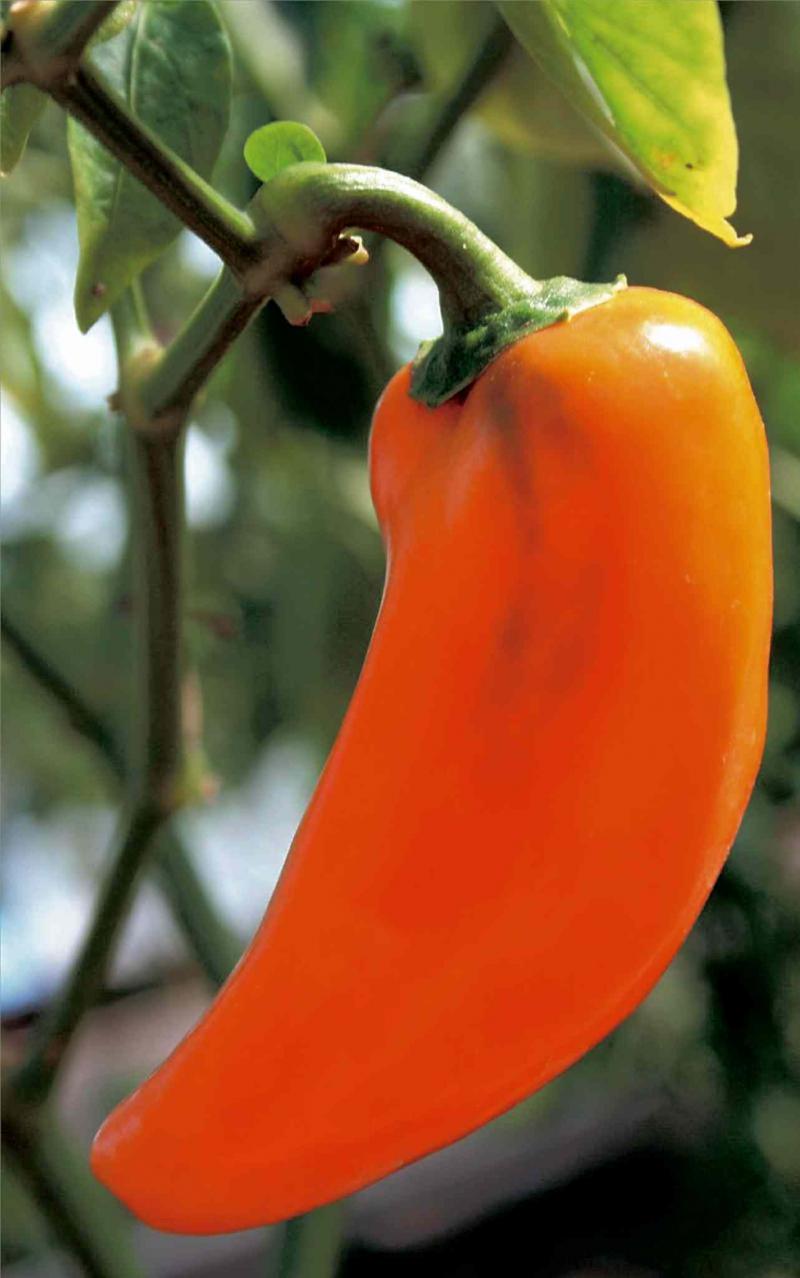 Thank goodness seed catalogues begin arriving in our mailboxes as early as mid-November.
Perusing the vast variety of plant choices when the garden outdoors is frozen over can be a pleasurable indoor pursuit but come January, it's time to make your selections before old favourites and exciting new entries are snapped up by eager gardeners.
Glossy images of delicious homegrown varieties of vegetables promise mouth-watering goodness in the warmer months unlike the sometimes tasteless produce at the grocery store.
Like tomatoes? Think beyond beefsteak and explore a whole new spectrum of tomato varieties. Last summer Kevin Twomey, co-owner of T&T Seeds, 7724 Roblin Blvd, trialed a delicious new tomato called New Girl which is an improved (earlier ripening) version of First Lady, a now discontinued variety. "It's very good," said Twomey. "With a size averaging 114 to 170 grams, this climbing variety has fruits that are better tasting and more disease resistant than another popular variety, Early Girl."
Twomey said he's seeing increased demand for different types of vegetables and today's customers are more concerned about good nutrition.
Cruciferous vegetables such as broccoli and cauliflower are enjoying a resurgence in popularity. New for this year is Blue Wind Broccoli, which features powdery light blue foliage and densely packed heads on strong stems.
"This is an extra early-maturing broccoli with lots of side shoots," said Twomey. "After you cut the main head, it keeps producing side shoots for a good supply of great-tasting florets. It comes from Johnny's Selected Seeds in Maine. We trialed it last year and it did very well."
Twomey is also recommending Mike's Pepper, a new green chili-type pepper with extreme heat that matures to a beautiful orange colour. The seeds of this spicy heirloom variety were brought to Canada from Hungary 40 years ago by Mick Stefancsik who today lives in Lethbridge, Alta. Stefancsik has been growing and saving the seeds ever since. "I tried it about three years ago. It does very well here," said Twomey who grows it in his own garden.
"I dehydrate them and put them through the coffee grinder and then I have my own pepper that I can use as a seasoning all winter long. It adds a nice accent to vegetable dips, too."
Lenore Linton, a St. Vital gardener, said it is easy to be seduced by seed catalogues. "I try hard to remember the size of my garden space as well as my time and energy", said Linton, "but each year I give into temptation and try something new."
Linton purchases seeds both locally and from across North America, including William Dam Seeds in Dundas, Ont., and Renee's Garden Seeds based in California.
"The early pole bean Spanish Musica from Renee's has a permanent place in my garden", said Linton who this year plans to try a new butternut squash from Renee's called Honey Nut.
"The catalogue photo shows it clinging to fences and trellises making it suitable for urban gardens," said Linton. "I am going to give it a try even though it needs 110 days to maturation. I shall still plant Early Butternut that matures in 80 days."
Another advantage to seed starting is that it is a simple, inexpensive and satisfying way to expand the number of plant species and varieties in your garden or to experiment with a colourful range of plants for your balcony or patio.
Judy Schwartz, a Fort Garry gardener, likes to plant a lot of the old favourites, because she considers them to be reliable and more scented than some of the newer varieties of annuals and perennials. Her garden is never without sweet peas, nasturtium, nicotiana or morning glories.
Cup and saucer vine (Cobea scandens) is another favourite. Schwartz starts the seeds indoors and then transplants them to her garden once all risk of frost has passed.
"Plant these seeds on their edges, not flat," said Schwartz.
Schwartz starts her seeds in March. "You don't want to start too soon or you will get leggy tall plants that are very weak," advises Schwartz who also harvests and saves seeds from her garden each fall.
Damping off, a fungal infection that can be caused by excessive humidity or contaminated soil, can kill germinating seeds and young plants and is the scourge of seed starting. Once-popular and effective fungicides such as No-Damp and Damp-Off are no longer available.
"It's been a real pain," said Schwartz, "because those were really good products. I find it really helpful to have lots of air circulation. I use a fan to keep the air moving and try not to overwater." Schwartz has experimented with alternatives that include sprinkling cinnamon or diluted Tea Tree Oil, an anti-fungal, on top of the soil medium.
A new product called Evolve Organic Seedling Starter, marketed by a local company, Dirt N' Grow, promises rapid germination, healthy root development and quick emergence. Dirt N' Grow's owner Sheldon Gesell recommends it as a viable substitute for No-Damp because it takes away one of the environmental conditions that a fungus needs to survive, namely moisture. Evolve products are available at Sage Garden Herbs and T&T Seeds.
Twomey adds T&T is also receiving good customer feedback for Serenade Organic Disease Control, another product that is effective at combating damping off.
In addition to choosing from tempting new seed varieties such as Pansies Mammoth Series Mix, Petunia EZ Rider Mix, Morning Glory Milky Way Heirloom Seed, Dichondra Silver Falls, Impatiens Tumbler Series, Zinnia Zahara Yellor or a brilliant dark purple hybrid cauliflower called Graffiti, imagine trying to grow your own luffa sponge.
Kim Gray, owner of Virginia's Soap-Deli, makers of handmade cold-processed soap, glycerine, oils and salves for more than 25 years in Manitoba, grows her own luffa sponges from the luffa sponge gourd. A member of the cucumber family, the luffa gourd grows anywhere from 20 cm to 40 cm in length and 6 to 8 cm width. The seeds need a minimum of 120 days to maturity and thrive in hot and humid weather.
"My parents live in Seven Sisters Falls and grew some luffa seeds given to them by a friend", said Gray. "They left them on the vine for as long as they could and then I experimented. I peeled them as you would a cucumber, and then squished out the layer of flesh around the luffa part, squeezing out the seeds over a strainer so that I could save them."
Unfortunately, Gray stored the seeds in a plastic container and they went mouldy. Her friend Joan Marion, owner of Margie's Greenhouse in Lac du Bonnet, sourced luffa gourd seeds from William Dam Seeds in Ontario.
"The luffa gourd hangs on the vine to dry," said Gray, "and then you cut off the blossom end, shake out the seeds, and then put them into a water bath to slip off the skin. From there, you can compress them and make them into luffa mitts with terry towel on one side or leave them whole and use as a scrubby either in the bath or to wash dishes."
The plants need a fair bit of space to grow, similar to zucchini or pumpkin. Today the luffa sponges for Virginia's Soap-Deli are grown at Margie's Greenhouse where owner Joan Marion starts the seeds in mid-February.
Whatever seeds you decide to experiment with this year, ensure success by starting with fresh sterile media designed specifically for starting seeds. Mail-order catalogues and websites provide comprehensive step-by-step instructions but the first rule of thumb is to pay close attention to the specific recommendations on the individual seed packet. Do not discount the effect of temperature control, light, water and nutrients on young seedlings. All of these factors are key components that influence and maximize healthy growth.