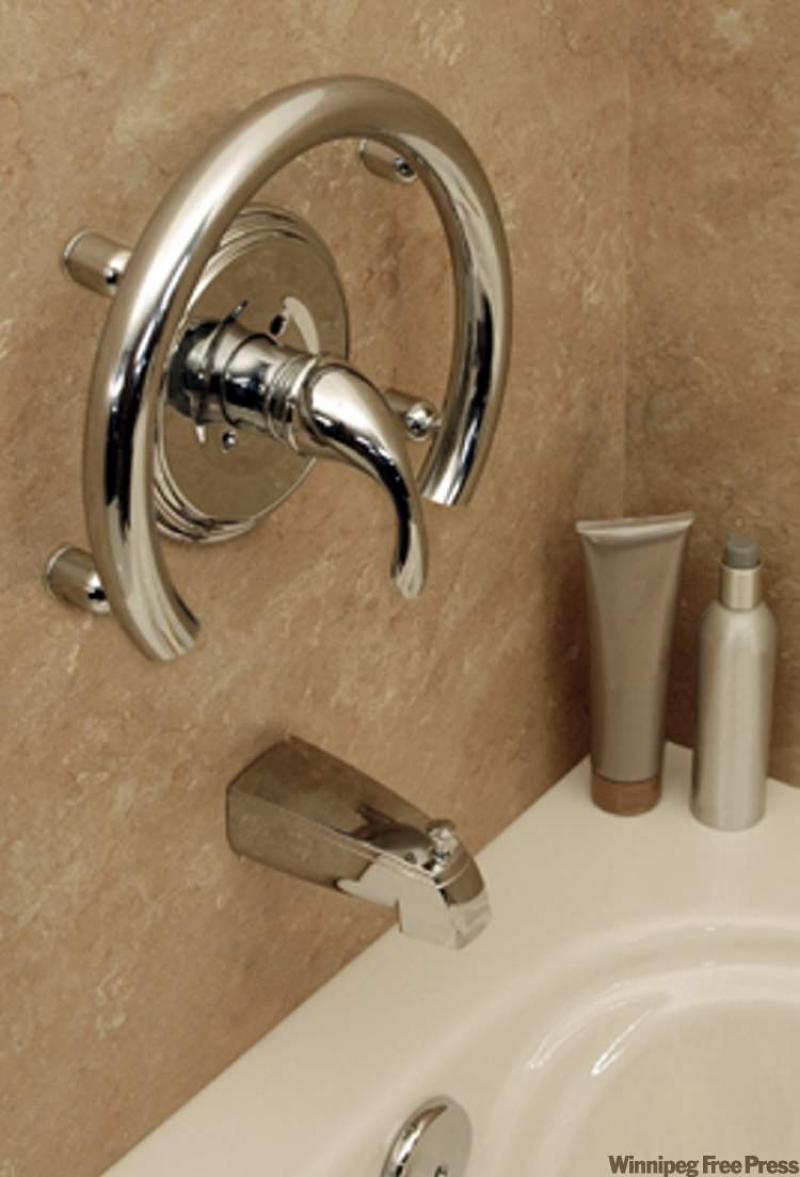 Grab bars are an essential bathroom accessory for anyone with dementia. In fact, they're a smart idea even if you're in the peak of health: a slippery shower floor or bathtub can mean a fast trip to the emergency room.
Problem is, most grab bars are a lot more functional than elegant. They also carry a stigma associated with physical frailty and aging.
Ottawa-based HealthCraft Products, which designs and manufactures bedroom, bathroom and other products to support independent living for the elderly and physically challenged, is changing that. Its Invisia Collection is a line of stylish towel bars, shower shelves and other bathroom accessories that double as handrails. The collection's motto: "grab bars do not have to look like grab bars."
"The issue is that people buy grab bars after they've fallen two or three times," says Invisia's sales manager Jason St-Amant. "These ones are more preventive because they're less visible as grab bars, so people are willing to put them in."
Ranging from $229 to $289, the Invisia Collection includes an accent ring that surrounds shower controls, providing a solid handhold whether you're in a free-standing or a bathtub-style shower. There's also a corner shelf and a soap dish with integrated bars and a gleaming contoured towel bar that, like the other products, will support up to 150 kilograms. As too many tumbling householders have discovered, that's a lot more weight than a regular towel bar holds.
Invisia also offers a wall-mounted toilet roll holder for gripping when you sit down or stand up. As a bonus, it holds two extra rolls of toilet paper. You can view the products at www.healthcraftproducts.com.
Although the stainless steel products are available in a white powder coat, the chrome finish is more popular, says St-Amant.
HealthCraft has recently added a sixth product to the Invisia Collection. The SerenaSeat is a wall-mounted shower seat that supports up to 205 kilograms and folds up when not in use. Running $350 to $400 retail, the back and seat are made of ipe, a very durable wood also known as Brazilian walnut.
-- Postmedia News