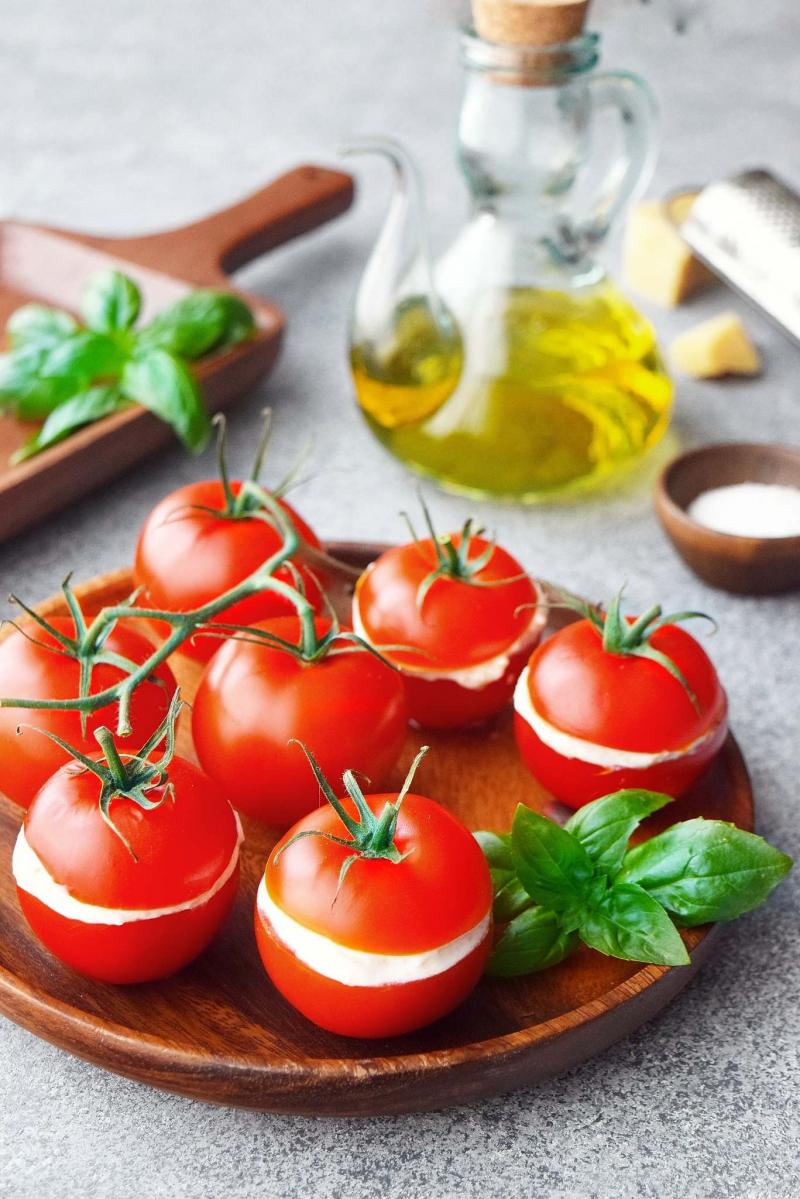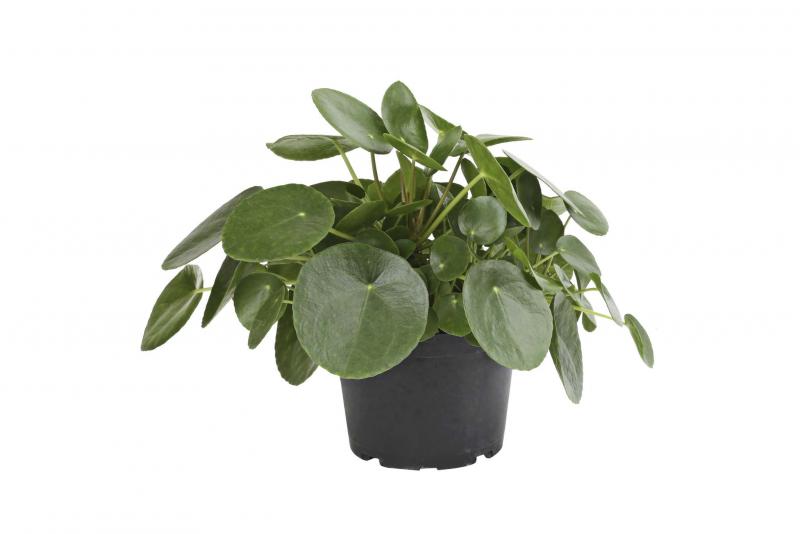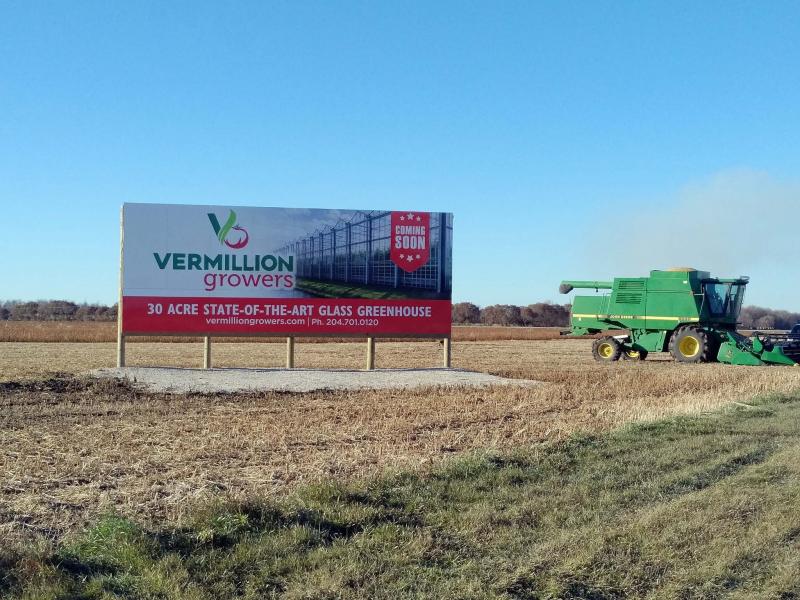 Two new year-round greenhouses will grow more of what Manitobans love — tropical houseplants and tomatoes. A new tropical greenhouse opened in November at St. Mary's Nursery in Winnipeg and a proposed 30-acre commercial greenhouse that will grow tomatoes-on-the-vine will be built in Dauphin in 2019.
We're crazy for both tomatoes and tropical houseplants. In 2016, the value of Canada's greenhouse produce crop was approximately $1.3 billion. The tomato is said to be the world's most popular fruit. Every year, Manitobans snap up locally grown varieties in the summer and lament the flavourless taste of store-bought tomatoes in the winter.
The popularity of houseplants continues to trend upward with millennials eagerly embracing plant parenthood. Generation Z is following close on their heels. What makes tropical houseplants so appealing? Small living spaces combined with the air-purifying qualities of plants and their associated health and wellness benefits are creating a growing demand for lush and leafy indoor environments.
No matter how you slice it, tomatoes and tropical houseplants are good for business.
Let's start in Dauphin. Just when it's beginning to look a lot like cannabis — in the past year alone, several major greenhouse vegetable growers in Quebec, Ontario and British Columbia have partnered with licensed cannabis producers and switched from growing produce to cannabis — Vermillion Growers has plans to develop a year-round greenhouse in Dauphin that will supply tomatoes for the Manitoba and Saskatchewan markets.
The project is being driven by Dauphin resident John (Lucky) Deschauer and his sister Maria Deschauer. Mark Kohan, a resident of Dauphin, is involved in the financial management of the proposed facility. Cormac Foster, who graduated from the University of Manitoba as a biosystems engineer with a specialization in environmental engineering, will serve as the project engineer and Tera Johnson, who grew up on a beef cattle farm in Chatfield, is the junior grower. Johnson will also look after the integrated pest-management program for the new greenhouse.
Their initial plans call for a growing area of 5.4 acres, with the ultimate goal to expand to 30 acres. A groundbreaking ceremony took place in June. Currently, Vermillion Growers is seeking investors — it has received approval from the Manitoba government to issue preferred shares under the province's Small Business Venture Capital Tax Credit Program.
Vermillion is recruiting local workers, too, at a time when skilled workers are at such a premium that many commercial greenhouse operations elsewhere are relying on importing foreign labour. There are also plans to put in place training programs.
What does a new state-of-the-art commercial greenhouse operation mean for the City of Dauphin? The silver lining is that Vermillion Growers will create new job opportunities for Dauphin and surrounding communities. Dauphin Mayor Allen Dowhan, in a recent phone interview, said that he feels very excited. "In rural Manitoba, we are struggling to maintain our population," he said. "A new commercial greenhouse operation is great news for Dauphin's economy because it will employ people from the whole region."
In 2017, the City of Dauphin was honoured as the 2017 Manitoba Sustainable Community. Dowhan said the new greenhouse is a good fit because it fits into the energy plan for the city.
The team at Vermillion Growers has toured greenhouses in Leamington, Ont., the most concentrated area in Canada for commercial greenhouses, as well as in the Netherlands, whose greenhouse technology sets the gold standard worldwide. Vermillion Growers is working closely with a consultant from the Netherlands to gather information on everything from quality-control procedures, alternative energy, growing methods, etc., and has also travelled to China to explore partnerships with greenhouse suppliers.
The glass greenhouse structure will be a Venlo-style Dutch greenhouse, Lucky Deschauer says. Vermillion Growers plans to use a hydroponic growing method. "We will be using a coconut husk substrate for the root systems as it has high water retention while still allowing for good drainage and aeration," Maria Deschauer says.
The first tomatoes could be ready as early as the end of next year. "Our objective is to deliver fresh, delicious vine-ripened tomatoes with a smaller carbon footprint," Lucky Deschauer says, "and to grow our community." With a rise in food prices predicted for next year and beyond, a new produce greenhouse is good news.
The new tropical greenhouse addition that recently opened at St. Mary's Nursery, on St. Mary's Road in Winnipeg, was purchased from Industries Harnois, based in Quebec. The 5,200-square-foot Gothic-style greenhouse is a steel structure with polycarbonate panels. Attached to the main greenhouse, the orientation of the new tropical house is east to west for optimal light conditions. During the summer, the open-roof design will add to the airiness and comfortable environment of the greenhouse space.
The new greenhouse structure has been retrofitted with overhead doors. Customers and staff will be able to flow easily from one department through another, including direct access to the outdoor nursery.
The tropical house is designed as a year-round greenhouse. Co-owners Carla Hrycyna and Ken Land plan to add an extra layer of protection during the winter through the use of a thermal blanket, which is typically used at night to retain heat.
St. Mary's, which is open year-round, has an older, existing tropical house which will now be utilized mostly for tropicals that tolerate lower light. The new, brighter greenhouse is ideally suited to houseplants that require lots of light and will be a warm, cheery place for shoppers to visit during the dreary months of winter.
Hate decorating for Christmas? Why not create a living backdrop of greenery that will leave your guests feeling relaxed and refreshed — simply group together several different plants with a mix of sizes and textures. Hrycyna has stocked St. Mary's tropical greenhouses with loads of succulents, cacti, flowering Cyclamen and all types of foliage plants just in time for holiday gift giving and decorating, too.
Two of Hrycyna's top plant picks are Pilea peperomioides and Hoya compacta.
Demand for Pilea peperomioides, also known as the Chinese Money Plant or the Sharing Plant, is at fever pitch. Its enormous popularity started in Europe. Originating from southwest China, this petite Pilea variety has perfectly smooth, flying-saucer-shaped green leaves on thin, arching stems and is happiest in soil kept slightly on the drier side. The small plantlets produced at its base can be easily plucked off and shared with plant-parents-to-be.
Hrycyna also recommends Hoya compacta. Known as the Hindu Rope Plant, it is a succulent vine with tight clusters of star-shaped waxy flowers. It requires only minimal care, a sunny location and snug quarters.
With two new greenhouses making their entrance, what happened to the one that just disappeared without a trace? Plant shoppers who frequented Gro Greenhouse since it opened its doors at 1425 St. Anne's Rd. in May 2016 began asking that question when the 600-square-metre greenhouse packed up in late fall, leaving nary a plastic nursery pot behind as evidence of its short tenure. Mum's the word from Gro's owners, Harry Schriemer and his son Matthew.
I heard it through the grapevine, though, that Gro Greenhouse is being relocated to the west side of Winnipeg. Stay tuned.
colleenizacharias@gmail.com