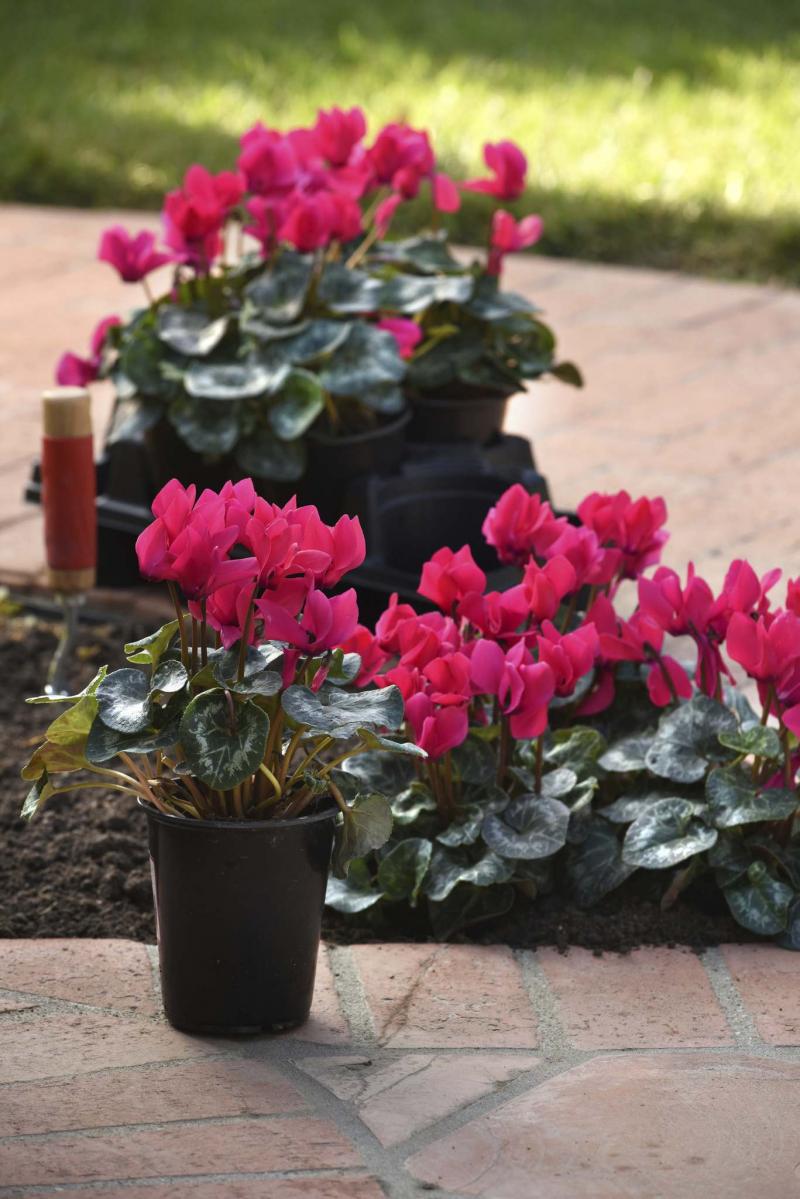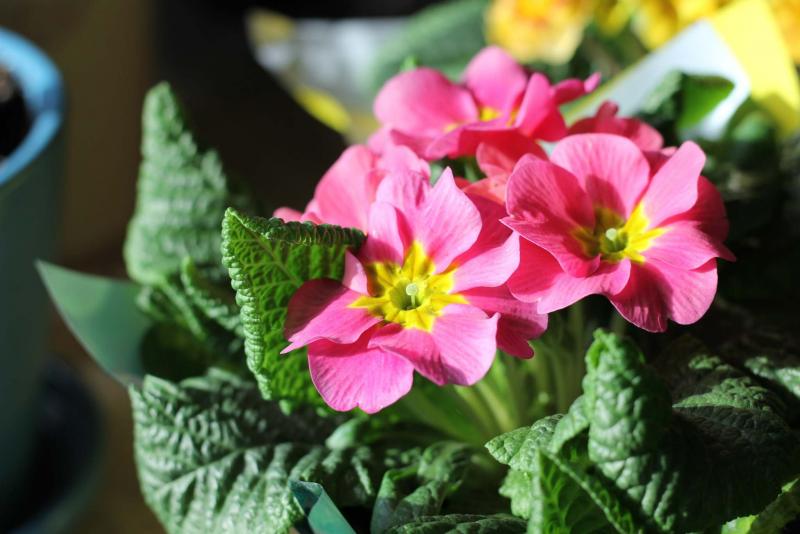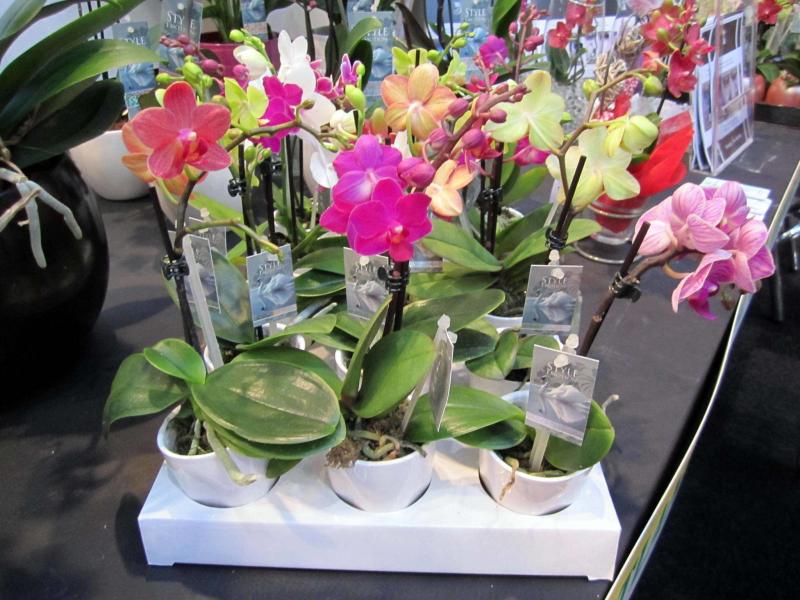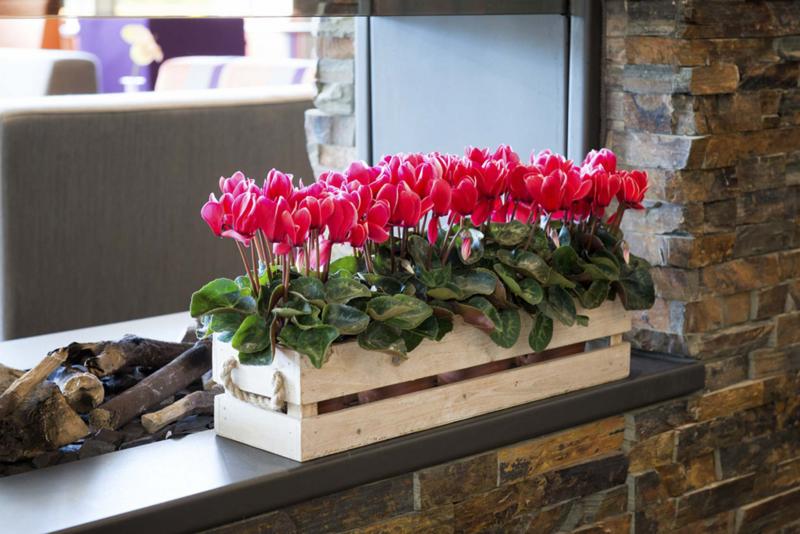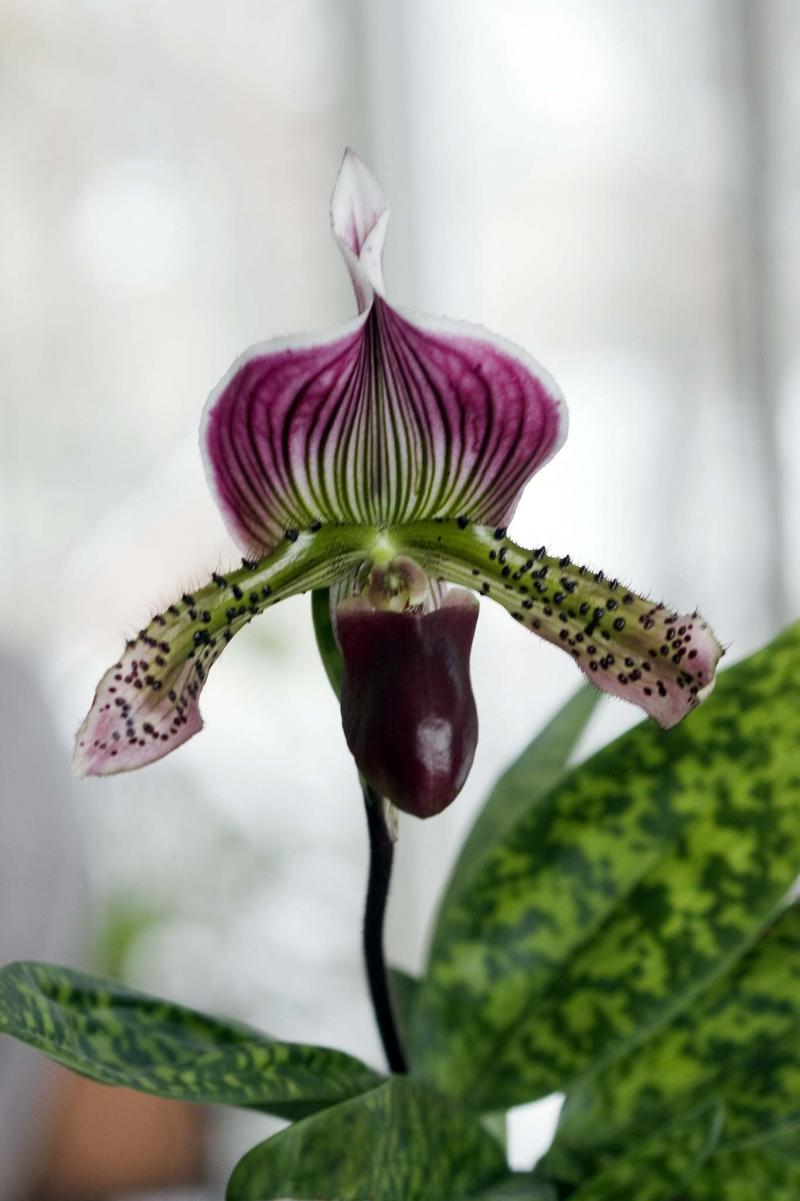 There they are, bright and cheery flowering potted plants, tucked in between the toothpaste aisle and the produce section at my local grocery store. At this time of the year, these pretty flowering plants may seem like the closest thing to blooming relief.
Colourful, foil-wrapped potted plants found at grocery or big box stores represent big business. There is a growing market for holiday or gift plants as the trend increases towards incorporating flowers and greenery into our home and office spaces. The development of new genetics by top breeders and major horticultural companies is resulting in new varieties that are more compact and uniform and have better flowering and sturdier stems.
Most grocery-store potted plants are not meant to go from the windowsill to the garden. That said, it is the quality of the indoor environment and the care and maintenance these mass-produced, cultivated hybrids receive that determine the extent of their shelf life and the pleasure they provide.
Typically at this time of year, consumers can choose from potted cyclamen and primula in full bloom. In their native habitats, wild species of cyclamen and primroses carpet the natural landscape. Cyclamen and primroses are both members of the same family, Primulaceae. Cyclamen originates in regions in the Mediterranean and Middle East.
Distinguished by large, fluttery petals reminiscent of butterfly wings atop slender stems and a skirt of green, heart-shaped silver-patterned leaves, Cyclamen persicum is a hybrid of the wild species and is known as florist cyclamen. The varieties we see at the store are imported, often from B.C. where the climate lowers production costs. Cyclamen is an expensive crop to produce, particularly when it is started from seed, as production takes about nine months.
In the indoor environment, cyclamen is averse to changes in temperature and won't tolerate wet feet. Its preference is for a cool, bright environment without exposure to direct sunlight. Place it near an east- or west-facing window. A tuberous plant, overwatering can be fatal to cyclamen. Allow the soil to dry somewhat between each watering.
Could your cyclamen go outdoors once spring arrives and risk of frost has passed? It can be challenging to nurture store-bought cyclamen when it is grown in a dry, indoor environment. Remove yellowing leaves and spent flowers as needed and feed monthly with a dilute solution of half-strength fertilizer.
There are Cyclamen persicum varieties that are being bred in North America for outdoor performance, but these differ from the small, foil-wrapped varieties that are more readily available. Still, I have had some success growing cyclamen in a shade container in an area of my garden that is protected from wind and heavy rain — at least, until mid-summer when really hot weather arrives. At that point, it's important to remove the plant to a cool, bright indoor location and reduce watering. When cooler temperatures arrive in fall and the plant begins perking up, begin watering again. This annual plant may bloom again for you indoors during the winter.
Cyclamen hederifolium, also known as fall cyclamen, is a very low-growing, ground-hugging plant with small colourful leaves. Available at mail-order nurseries such as Canning Perennials, it is hardy to zone 5, so not suitable for our climate.
Primroses or primula grow in cool, mountainous regions and are believed to have originated in the Himalayas. The houseplant version should not be placed in direct sunlight. Roswitha Nowak, a local gardener, treats store-bought primroses as short-term plants.
"I pop them into clay pots, keep them moist and provide lots of indirect light," Nowak says. When they are finished blooming, she stores them in a cool but bright room. Once the risk of frost has passed, Nowak gradually moves the primroses outside into her garden.
"Usually they do not overwinter, but occasionally, with good snow cover and a mild spring, they have survived," she says.
Phalaenopsis orchids are also mass-produced and readily available at this time of year. I'm as attracted as anyone might be to the stacks of cellophane-wrapped orchids on industrial wire-storage shelves at my local big box store. Invariably they all look the same — apart from different-coloured blooms — because only one species, Phalaenopsis (moth orchid), is available. This variety name may not even accompany the purchase.
Nowak grows phalaenopsis, as well as cymbidium orchids, which she says are very easy to grow varieties. Long blooming, her cymbidium orchid started blooming in December. Purchased at a Manitoba Horticultural Society plant sale several years ago, Nowak puts her cymbidium orchid outdoors each summer, gradually moving it into full sun. In October as temperatures begin to cool, the buds set and she brings it indoors.
"I do not water with ice cubes," Nowak says, "as that is sure death to the roots." Nowak ensures adequate drainage and waters only once a week.
Cymbidium orchids are so easy to grow, Nowak says, that they are sometimes used as container plants outside of hotels.
"They have really tough foliage and sturdy flowers. They are great plants for summer and the blooms are stellar."
If your appetite has been whetted by the phalaenopsis and cymbidium orchid, why not try growing more exotic varieties? Ariel Lin is the owner of Ever Spring Orchids, located at 2868 Pipeline Rd. Open year-round to the public, Ever Spring offers brilliantly patterned and exotic orchid varieties, in addition to the popular phalaenopsis and cymbidium orchid. Consider, too, that the cold, dry air in a store environment differs radically from the greenhouse environment where temperature and humidity levels are ideal.
Each of the unique varieties that Lin grows in her greenhouse invites her customers into an exotic world. All are in bud to blooming with multiple flower spikes. Miltonia orchids, for example, have large, fragrant blooms. Monnierara Millennium Magic Witchcraft is known as the black orchid and quickly sells out.
The Paphiopedilum orchid is known as the Venus slipper orchid for its delicate slipper-like pouch. Commonly known as paph, it's important to not allow the soil to completely dry out. It generally blooms around this time of year and again in the fall. It produces only one to two flowers at a time, lasting about four to six weeks.
Take advantage of the opportunity to see the Venus slipper orchid and some of the most exquisite orchid varieties grown today, including rare species, at the Manitoba Orchid Society show, March 23 to 25. There will be a distinct poignancy to this year's show, an annual spring tradition that has been held for the past 24 years at the Assiniboine Park Conservatory. It will be the last one held at the venerable conservatory, which closes its doors permanently April 2.
All of the orchids that will be on display will be in peak form. A quantity will be for sale to the visiting public, who are expected to turn out in droves for the chance to see an unsurpassed blooming display and to talk to helpful and professional growers.
colleenizacharias@gmail.com