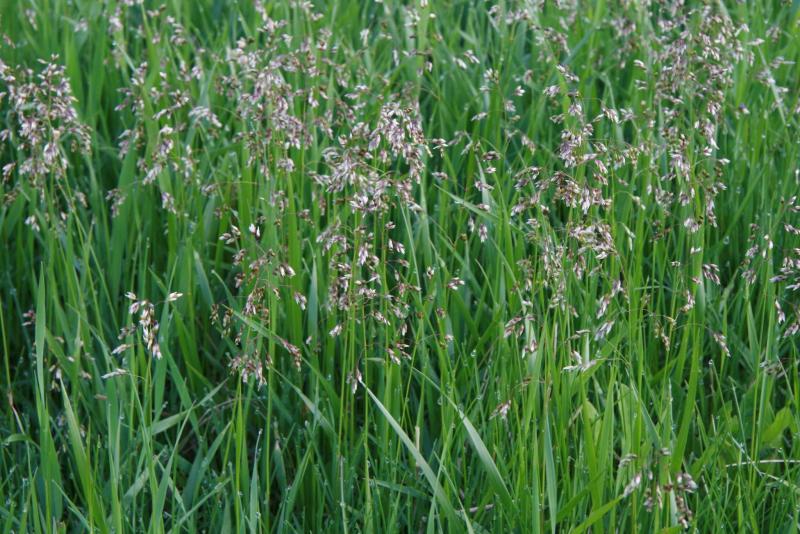 Gardens are a place in which to grow. The intimate perspectives we gain while spending time in our private gardens can be restorative. We may not solve all of life's mysteries or problems while we contemplate and reflect on the beauty around us, however, time spent in our garden has the power to stimulate, inspire and foster a greater understanding.
Many of us will take the opportunity this summer to visit public gardens in our city and around Manitoba. Often, public gardens are designed to be exceptional meeting places as well as teaching and learning environments.
The Living Prairie Museum is a tall grass prairie preserve of about 30 acres located at 2795 Ness Ave. Home to more than 160 species of prairie plants, the museum is a unique, nature-based outdoor classroom with thousands of visitors each year. An interpretive centre, built in 1975, is a hub for educational programming. It lacked, though, a comfortable outdoor meeting space or rest area for gatherings throughout the summer.
Now there is an annex, designed by Liz Wreford, principal of Plain Projects, a landscape architecture and environmental design studio.
"Living Prairie Museum is very community-oriented," says Wreford, "yet there were few spaces for outdoor events or a sheltered area for people to enjoy lunch.
Wreford developed a concept to transform a little-used existing adjacent parking lot into a four-season outdoor classroom and gathering space for festivals, demonstrations and picnics. Constructed by Wood Anchor from fir and other reclaimed materials from old buildings in downtown Winnipeg and southern Manitoba, including a dismantled airplane hangar in Virden, the annex also includes a green roof.
Sarah Semmler, the museum's director, says staff selected species for the green roof that would be best suited for shallow soils, including little bluestem, yellow coneflower, sideoats grama, sheep fescue, black-eyed susan and blanket flower. Drought-tolerant, these plants are also colourful and low-maintenance.
"The soil is protected from the wind with a layer of jute, and the roof itself is layered with a root barrier and waterproof membrane," she says.
Semmler says the roof is also designed to collect excess rainwater that drains into a rain barrel.
"The annex is a focal point of the museum," says Semmler, "and is an important place for education and enjoyment. The green roof creates habitat in what would otherwise be empty, unused space."
Wreford adds allowing people to have access to this vital ecosystem gives all of us a better understanding of our origins.
Last fall, the National Centre for Truth and Reconciliation opened at the University of Manitoba's Fort Garry campus at Chancellor's Hall, 177 Dysart Rd. Created to preserve the memory of Canada's residential school system and legacy, the centre is the permanent home for all statements, documents and other materials gathered by the Truth and Reconciliation Commission of Canada.
A large turtle sculpture, created to honour the victims of Canada's Residential School System, sits in front of the centre. The turtle is the keeper of truth in Anishinabeg culture and carries the teachings of respect, love, courage, honesty, wisdom and humility. Designed by B. Rocke Landscaping in consultation with E.J. and Eva Fontaine, Anishinabek Consultants, the turtle garden is a gathering place for teaching, learning, reflection and healing, and a location to hold sacred fires. Importantly, says Byron Rocke, the turtle garden project serves to raise awareness of the practices, beliefs and traditions of our indigenous people and inspires all those who see it to ask questions.
Eva Fontaine says many of the survivors of the residential school system she meets through her work with Anishinabek Consultants request a transcript of their personal testimony to the Truth and Reconciliation Commission, which they then burn in a sacred fire ceremony as a way of leaving their sorrow in the past.
In accordance with traditional teachings, the turtle faces east where the sun rises, signifying the dawn of a new day on the path of healing, says Rocke. The turtle's head was carved from a black granite rock by Douglas Hobson, a site manager for B. Rocke Landscaping, and its shell is made of flagstone. Rocke constructed the turtle to appear as though it is rising out of the ground. The overall radius of the turtle shell is approximately two metres. A paved walkway surrounds the turtle in the colours of the traditional medicine wheel — red, black, white and yellow. An inner ring consisting of 13 stones represents the 13 moons of the lunar calendar.
Native prairie plants, each associated with a ceremonial use and considered sacred medicines, include prairie sage, traditional tobacco, red cedar and sweetgrass. Sage, for example, is used in smudging ceremonies. The plants are now planted in a red shale rock garden on the outer perimeter of the turtle.
The Medicine Wheel Garden of Indigenous Learning is a project that is currently underway at the U of M's Bannatyne campus. The first phase was designed by B. Rocke Landscaping in consultation with Margaret Lavallee and Dr. Catherine Cook, both key to providing cultural oversight. Lavallee is the elder-in-residence at the U of M's Centre for Aboriginal Health Education, and Cook is associate dean, First Nations, Métis and Inuit Health, at the faculty of health sciences.
The Medicine Wheel Garden is a site for teaching circles on traditional medicines and knowledge and will be used by the college of medicine to promote and preserve an understanding of indigenous tradition. Raised wooden planters are filled with plants such as prairie sage, mint, prairie rose, Summer Pastels yarrow, Sweet flag wild licorice and traditional tobacco.
Rocke sourced many of the plants from Prairie Originals in Selkirk. Sweetgrass, for example, is native to North America and has a preference for moisture. A cool season grass, it grows to a height of 60 cm and is sweetly fragrant. Burned as incense for cleansing, purification and healing, sweetgrass is also used for medicinal tea. Prairie sage, with its silvery leaves, is described in the 1990 Tall Grass Prairie Conservation Project, Manitoba's first systematic inventory of tall grass prairie by Jo-Anne Joyce. Wild sage has ceremonial as well as medicinal and culinary uses.
The wooden planters surround a memorial tree that symbolizes a sacred tree. Pathways of coloured stone in red, yellow, white and black, emanate from the centre of the Medicine Wheel Garden. Each of the four sections includes a wooden bench, inviting students, staff and visitors to learn the origins and lessons of First Nations teachings. Lavallee says the garden also serves as a sacred place for meditation.
Lavallee says the medicinal plants are usually ready for harvest around mid-August and are mostly for use in smudging ceremonies.
There will be four outdoor learning classrooms in total. Cook is providing recommendations for themes that will honour Métis and Inuit cultures as well.
E.J. Fontaine reminds us reconciliation is expressed in many forms.
"Gardens are a very expressive and visual way of expressing reconciliation," he says. "The Turtle Garden and Medicine Wheel Garden honour indigenous people's culture and acknowledge our traditions."
Gardens have long been associated with health and wellness. Located in the southeast corner of Assiniboine Park, the woodland setting of the Terry Fox Fitness Trail is a popular destination for fitness seekers. Re-opening this weekend, the trail has been enhanced by plantings of more than 100 new trees and understory shrubs.
Gerald Dieleman, Assiniboine Park Conservancy's project director for Canada's Diversity Gardens, says some of the tree species planted along the trail include Ohio Buckeye, Toba Hawthorn, Nobility White Ash, Royal Beauty Crabapple, Ironwood, Butternut and Muckle Plum. Deer, Dieleman says, have stayed away in large part from the Hawthorn, Alder and White Ash, and this information will help guide selections for future plantings. It's helpful, too, to visitors who are planning their own landscapes to see the different types of plants that grow in a park setting and the ways in which they thrive.
This weekend, people all across Canada will celebrate Garden Days. Presented by the Canadian Garden Council, Garden Days celebrates the role of gardens and gardening in our communities and our lives. Plan on spending time in a garden. For a full listing of gardening events and activities in Manitoba this weekend including special promotions at participating garden centres, visit www.gardendays.ca.
colleenizacharias@gmail.com
Correction: The garden tours for the Manitoba Master Gardener Association and the Garden Club of Carman will be held separately on July 16 and not July 19 as stated in last week's column.