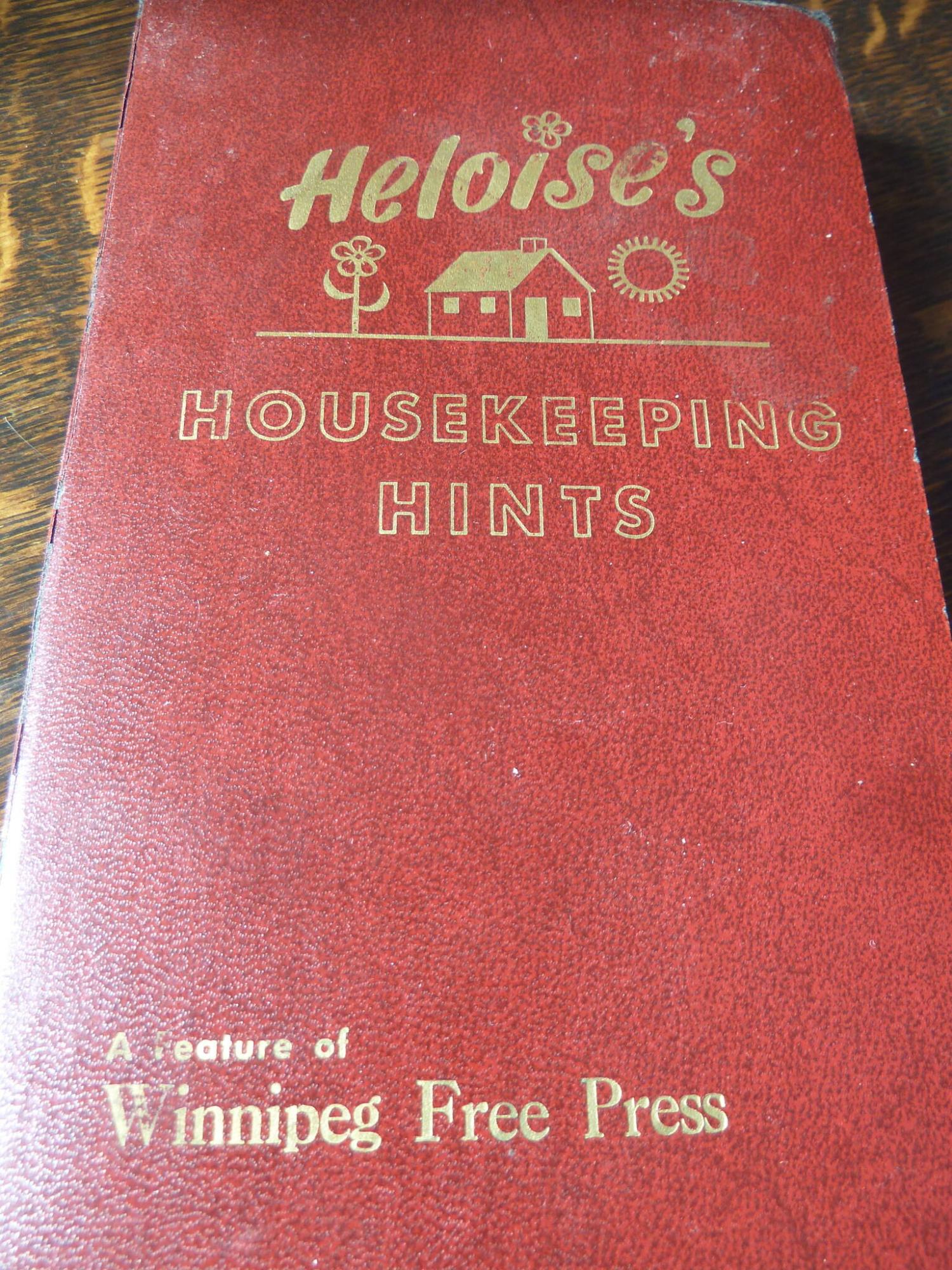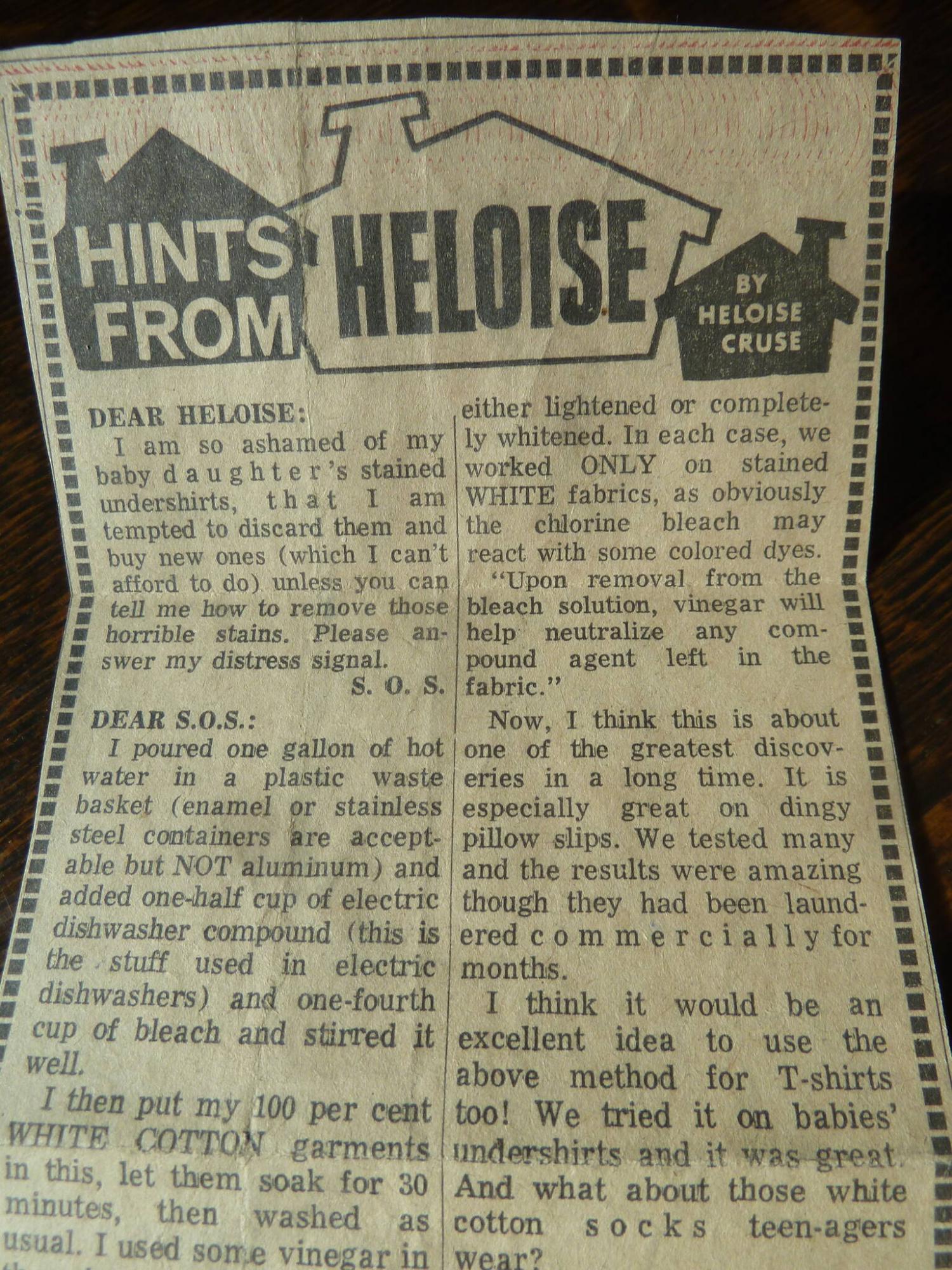 HAPPY ANNIVERSARY to the Free Press, who for 150 years now, has been giving you everything you need to know to keep your life up to speed and on track!
And that includes, via the handy Homes section, endless info for buying, selling, renovating, maintaining, decorating, repairing, restoring and enjoying, etc., that wonderful place you call home.
I'm happy to inform you that I just recently happened to stumble across one of those very contributors, whose wisdom I will once again share with you today.
I take you back to about 1965, long before Reena Nerbas was giving us her great Solutions column, for a review of Heloise's Housekeeping Hints, by Heloise Cruse, available back in the day in both column and book form. The front cover of the red book features embossed gold lettering with the words "A feature of Winnipeg Free Press."
Let's dive right in shall we, and see what nuggets we can find that still may be of use to you today.
Almost immediately, I come across these gems: "Before opening a can of soup, shake well. This mixes the ingredients within the soup. When you add the water, there won't be any lumps, especially in creamed soups."
Gee, who knew? And how 'bout this: "A little salt sprinkled in the frying pan will keep lard or fat from spattering. This also makes cleaning the range easier."
It also allows nudists to cook without being burned!
A few pages later, my eye spots another extremely helpful "hint": "When you want to pulverize a garlic bud, put the bud between two thicknesses of wax paper (skin included) and just hit it several times with a hammer. Presto! It's smashed and the juice is ready to use. No garlic presser or pliers necessary." And if you didn't use a cutting board or reasonable facsimile to hammer that garlic on, your beautiful new countertop is also probably smashed. No worries, there's probably a chapter that tells you how to fix it.
Moving along, to a chapter titled, Making a Clean Sweep of It, Heloise ramps up the aggressiveness a bit. This is directed at the woman of the house by the way. "When cleaning closets or drawers, wait until you are angry, or in a 'throw-away mood' to do it. Otherwise you're wasting your time. When ticked, you will say to yourself 'I have kept this dress for two years thinking that I would remake it, but I am so ANGRY today, why not throw it out?' This is your best way to clean."
OK, whatever you say Heloise, I'm certainly not going to argue with you.
Maybe don't… do this though: "For rust in a stainless steel sink: rub with lighter fluid until the rust disappears, then go over it with scouring powder and the sink will look like new. Caution, lighter fluid is flammable."
Ya think?
Now here's one I totally agree with. A little feedback from one of her readers. "Heloise, I never knew how much I loved my husband 'til he was gone. I always used old dishes, saved my good silver for company (and none was as good as he), and covered my beautiful satin comforter (the one he gave me) when I should have used it so that beautiful satin would show, and he could see it."
Yep, we gotta enjoy what we have!
Let's wrap with this little gem from another of her readers: "Put a few drops of cinnamon oil in your vacuum cleaner bag and for the rest of the day your house will smell like you're baking apple pies!"
Brilliant! Maybe.
Thanks Heloise, you made our day.
Happy weekend folks.
Column suggestions and feedback welcome!
lmustard1948@gmail.com