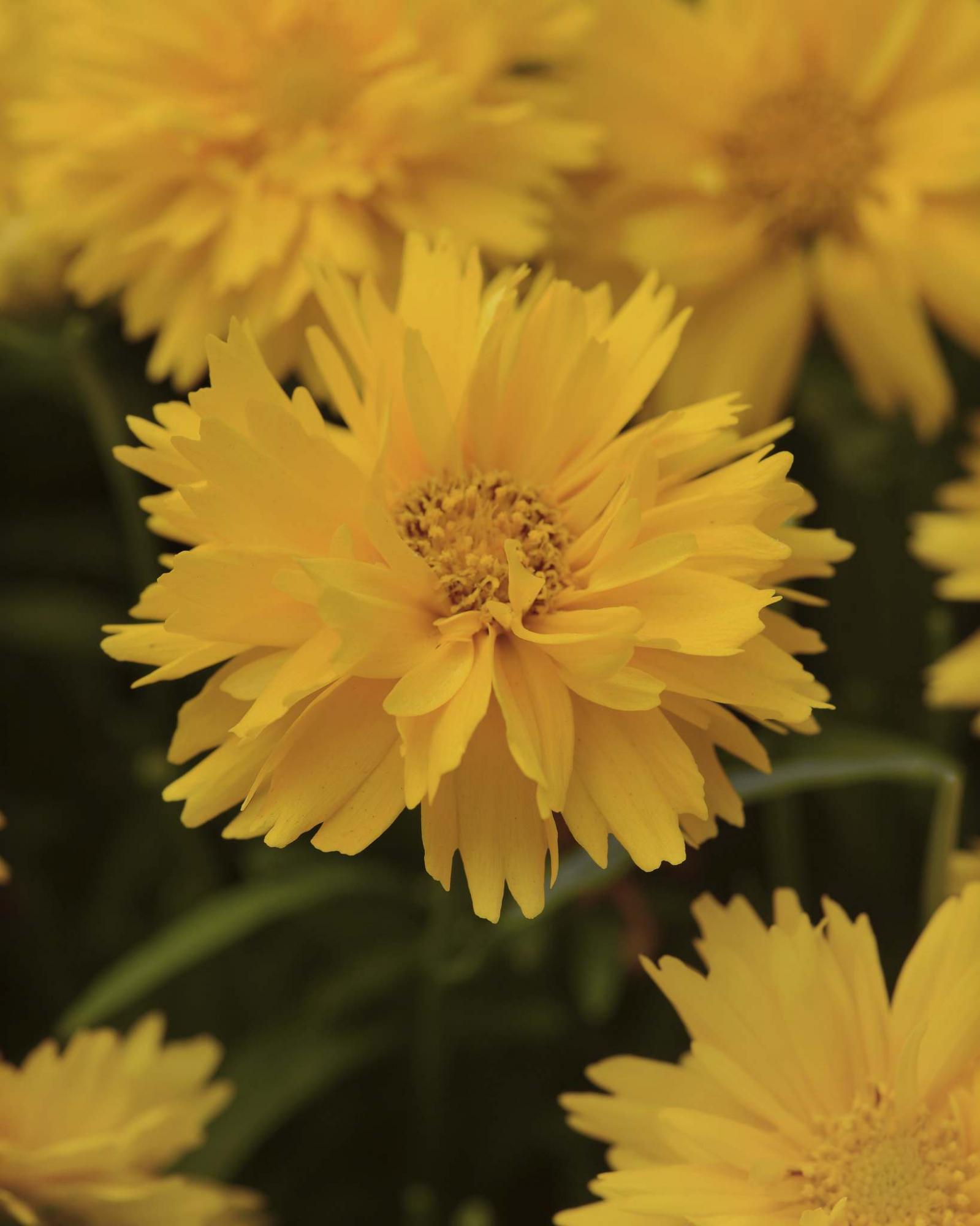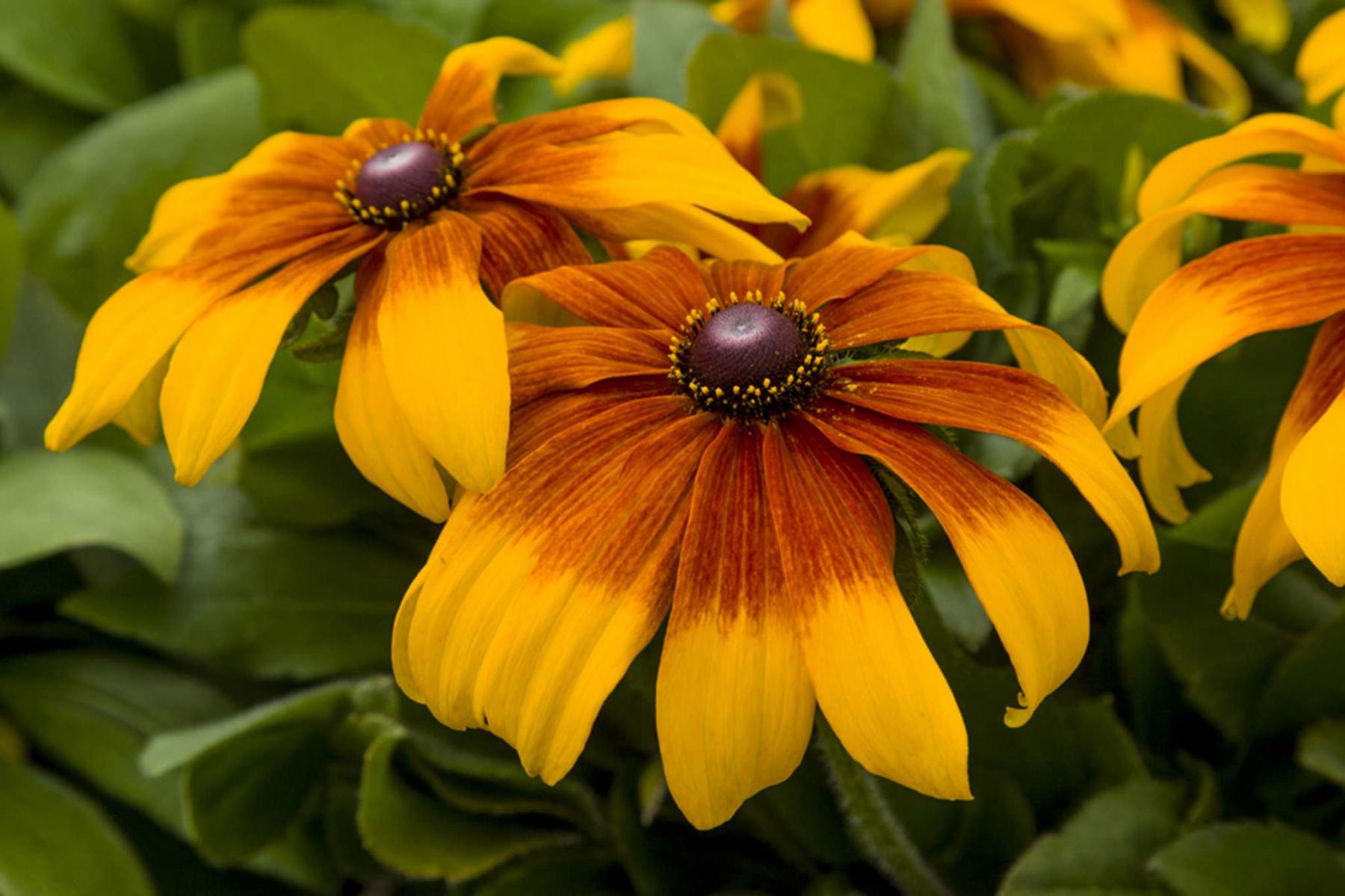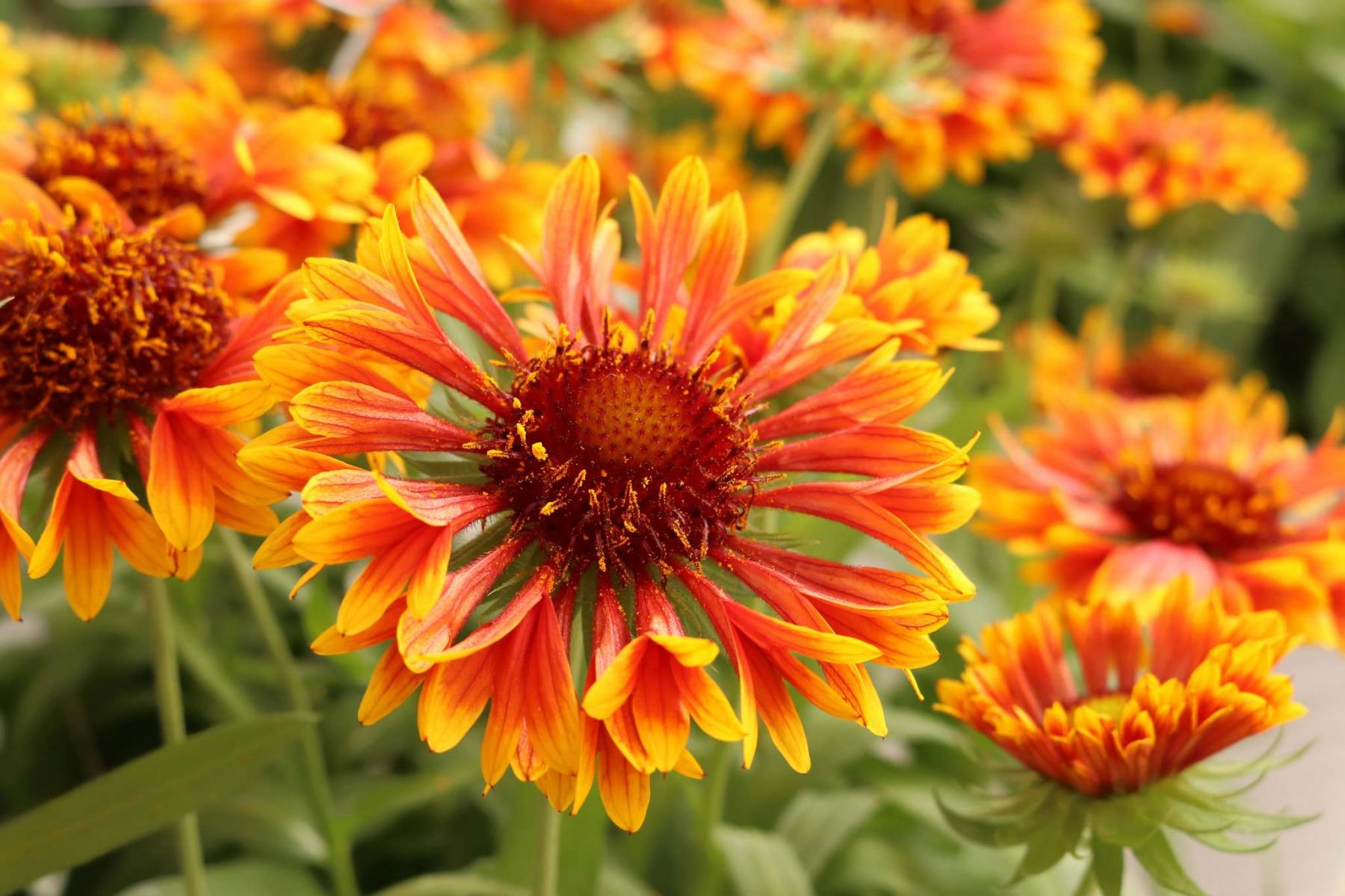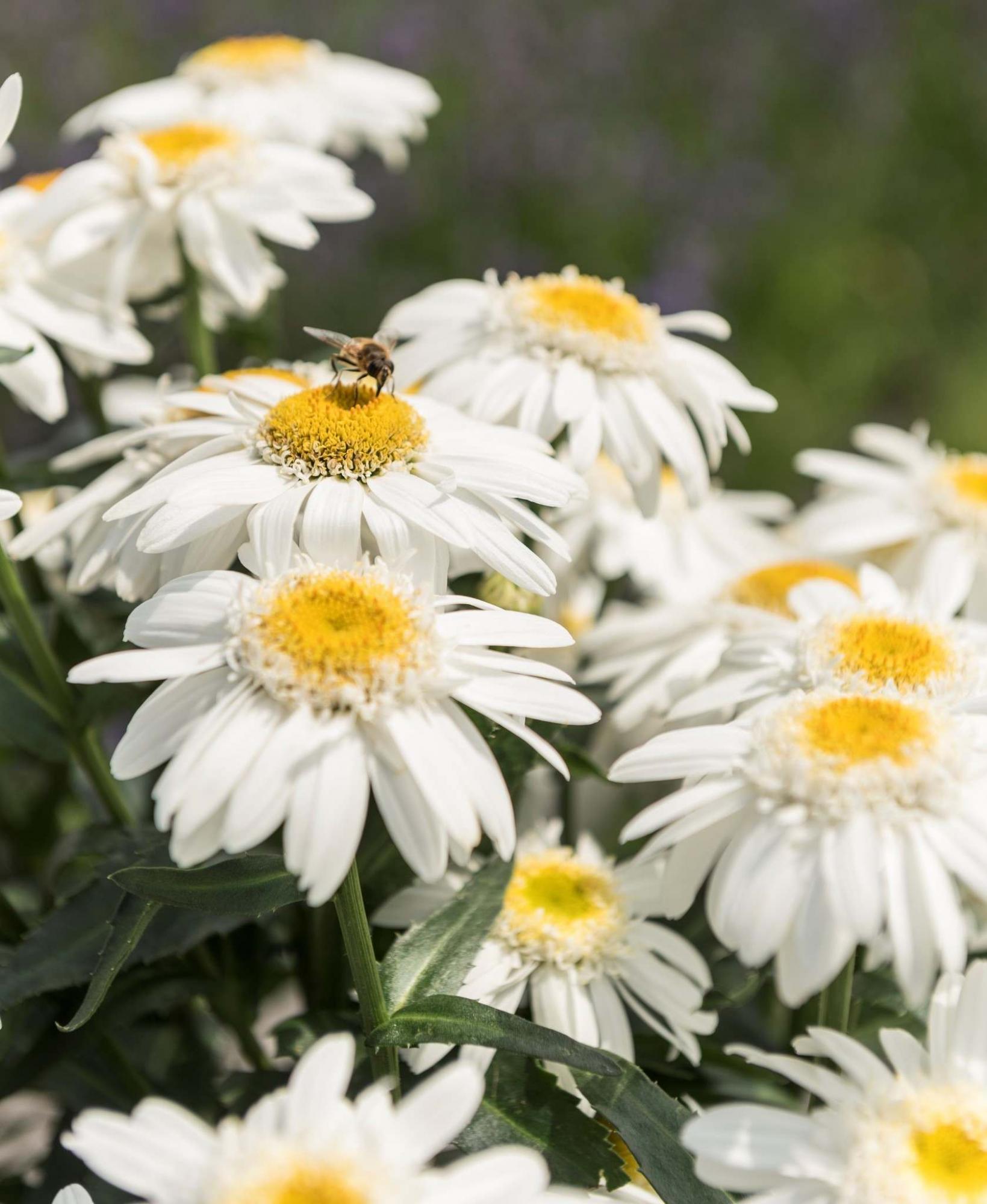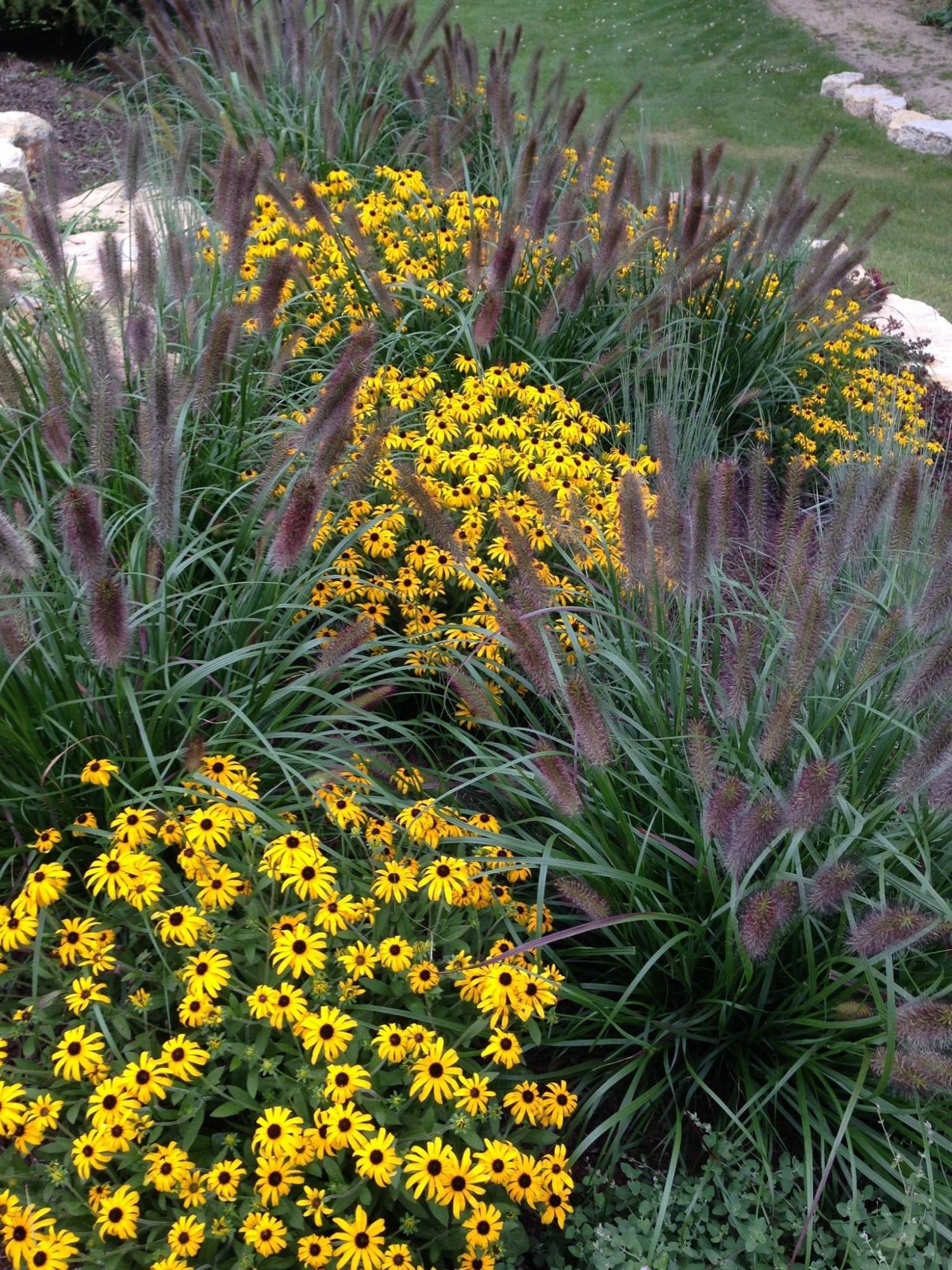 Some of us gravitate towards certain types of plants without ever really thinking about how they might be connected to one another. For example, take the Asteraceae family which is also known as the daisy family.
One of the largest plant families, Asteraceae's illustrious members — more than 1,600 genera and 23,000-plus species in all — include Leucanthemum (daisies), Rudbeckia hirta (Black-eyed Susan), Coreopsis (tickseed), Gaillardia (blanketflower), and Helianthus (sunflower) as well as Helenium (sneezeweed), Cosmos, Dahlia, Zinnia, Echinacea (coneflower), Calendula (pot marigold), Gerbera, Aster and many, many more.
See the resemblance? Most of these family members have shared characteristics that include a ring of outer ray flowers surrounding a central, often promiment button of tiny, densely packed flowers — call it a shared sunny disposition, if you will. We're drawn to these shared but distinct characteristics like a siren call we can't resist. Of course, every family has one weird relative. How did lettuce get into the daisy family? We'll save that for another time. For now, let's look at some of 2020's best of the best from the daisy family.
If I were a betting woman, I would say that Rudbeckia Rising Sun Chestnut Gold with flower petals in shades of yellow, orange and red and a showy, deep brown centre will be one of this year's most sought-after new annuals. An introduction from Green Fuse Botanicals, a U.S.-based company that works with breeders from around the world, this new variety features massive, bicolour flowers that are 12 to 15 cm across. Rising Sun Chestnut Gold, however, is the world's only daylength neutral rudbeckia. That makes it a game changer.
In a recent phone interview, Jim Devereux, vice president of Green Fuse Botanicals, explained it this way. Normally we think of Rudbeckia hirta as a late summer and fall bloomer. All the current rudbeckia varieties on the market today are obligate long-day plants, says Devereux, meaning that they don't initiate flowering until the days are at their longest. "In other words, they need about 14 hours of daylight before they'll start to flower," says Devereux. Not Rudbeckia Rising Sun Chestnut Gold. "It's completely daylight neutral so for the first time ever," says Devereux, "the consumer can get a rudbeckia at retail level in full colour right when spring happens and it will bloom continuously until frost. Rising Sun Chestnut Gold is the first rudbeckia of its kind."
Devereux declined to share the names of the parents of the crosses used by Green Fuse to develop this new variety because that is proprietary information. He did share, though, that developing Rising Sun Chestnut Gold came about as the result of making a long series of numerous longer-blooming plant crosses over a period of several years until suddenly one was found that didn't require any sort of a day length to start blooming.
At a compact height of 45 to 60 cm, Rising Sun Chestnut Gold has a compact habit that makes it a perfect annual for containers or at the front of your border. Shea Doherty, Our Farm Greenhouse, Portage la Prairie, told me recently that this new variety is on his order list for this spring. Keep your eye out for Rising Sun Chestnut Gold as hopefully this new annual will be picked up by some other greenhouses, too.
Rudbeckia American Gold Rush is another compact beauty (60 to 75 cm tall) but this variety is a zone 3 perennial. Named a 2020 All-America Selections winner, American Gold Rush has bright, golden-yellow recurved flowers with black centres. It blooms from July to September. One advantage that American Gold Rush has over other perennial rudbeckia is that it has been bred for its resistance to Septoria leaf spot, a fungal disease that appears as small, dark brown spots on leaves during cool, wet periods.
Leucanthemum Sweet Daisy Birdy is the newest member of a popular shasta daisy series. Owen Vanstone, Vanstone Nurseries, Portage la Prairie, described Sweet Daisy Birdy shasta daisy at the Grow 20 conference hosted by Manitoba Nursery Landscape Association in February as bulletproof and one of his favourites. Well-branched, naturally compact (30 cm tall) and hardy to zone 3, this new perennial introduction blooms June to September and has brilliant white, two-tiered, umbrella-shaped flowers with a showy gold button centre. The foliage is deep, dark green.
Last summer on a sizzling hot day I visited the trial site at Vanstone Nurseries and stopped in my tracks when I came across Gaillardia SpinTop Copper Sun blanketflower. I've written before about the other varieties in the SpinTop series — Orange Halo, Red, Red Starburst, Yellow Touch — but Copper Sun with its fluted ray petals that transition from a clear red to a bright yellow tip looks especially electrifying. Vanstone has grown the SpinTop series in his perennials trial for four years and says that Copper Sun is totally amazing. Its ultra compact form (20 – 30 cm) stays very tight — no flopping — and is rounded like a beach ball. Hardy to zone 3, the SpinTop series is also day length neutral and has a long bloom season from late spring to September with colour that doesn't fade.
Coreopsis or tickseed can sometimes be a little frustrating for gardeners who are hoping to grow it as a perennial. Personally, I've never been successful in overwintering tickseed, not even Coreopsis grandiflora Early Sunrise, an All-American Selections winner that is considered the standard tickseed variety for cold climate gardens. Still, I'm willing to try again each year because of tickseed's sunny, bountiful blooms that keep on coming from June to September. Now there is Coreopsis grandiflora Double the Sun which blooms two to three weeks earlier than Early Sunrise. With a hardiness zone rating of 4, can we be optimistic that this new perennial variety will overwinter? There's just something about the pretty, semi-double golden yellow flowers and the tantalizing promise of blooms from May to September that makes Double the Sun tickseed worth trying.
The daisy family, of course, has countless more sun-loving varieties to choose from for your flowerbeds and containers this spring.
colleenizacharias@gmail.com