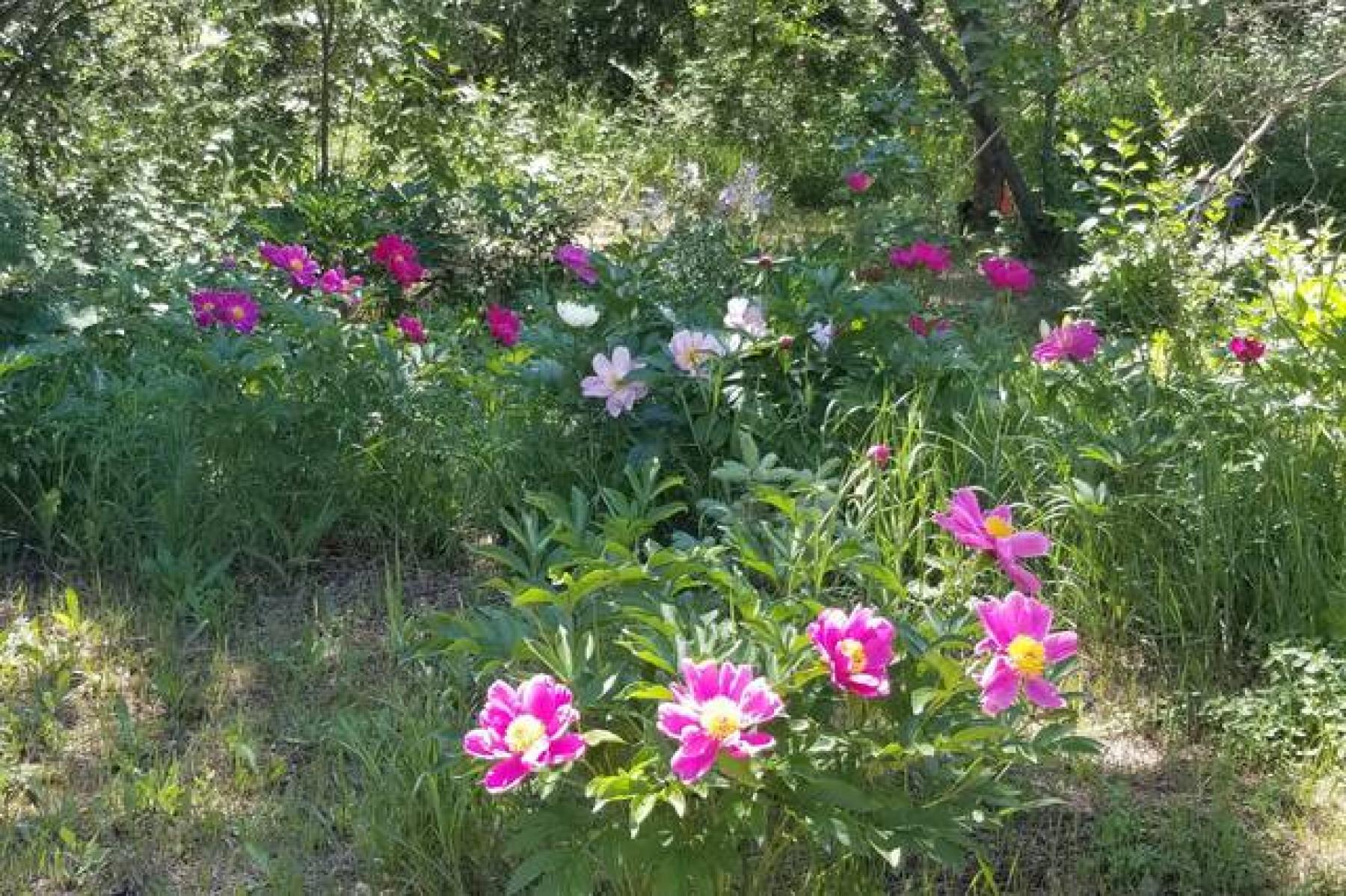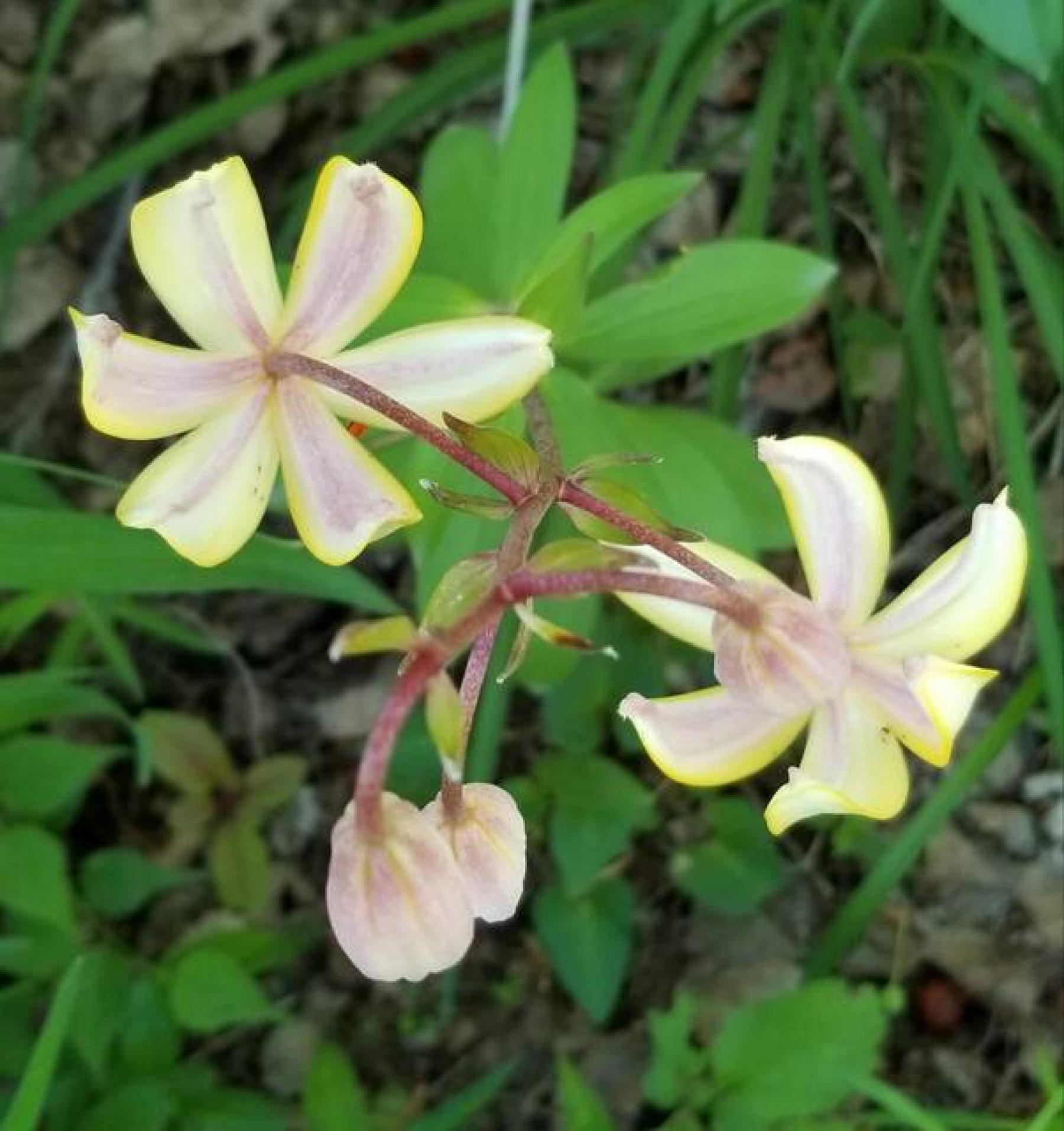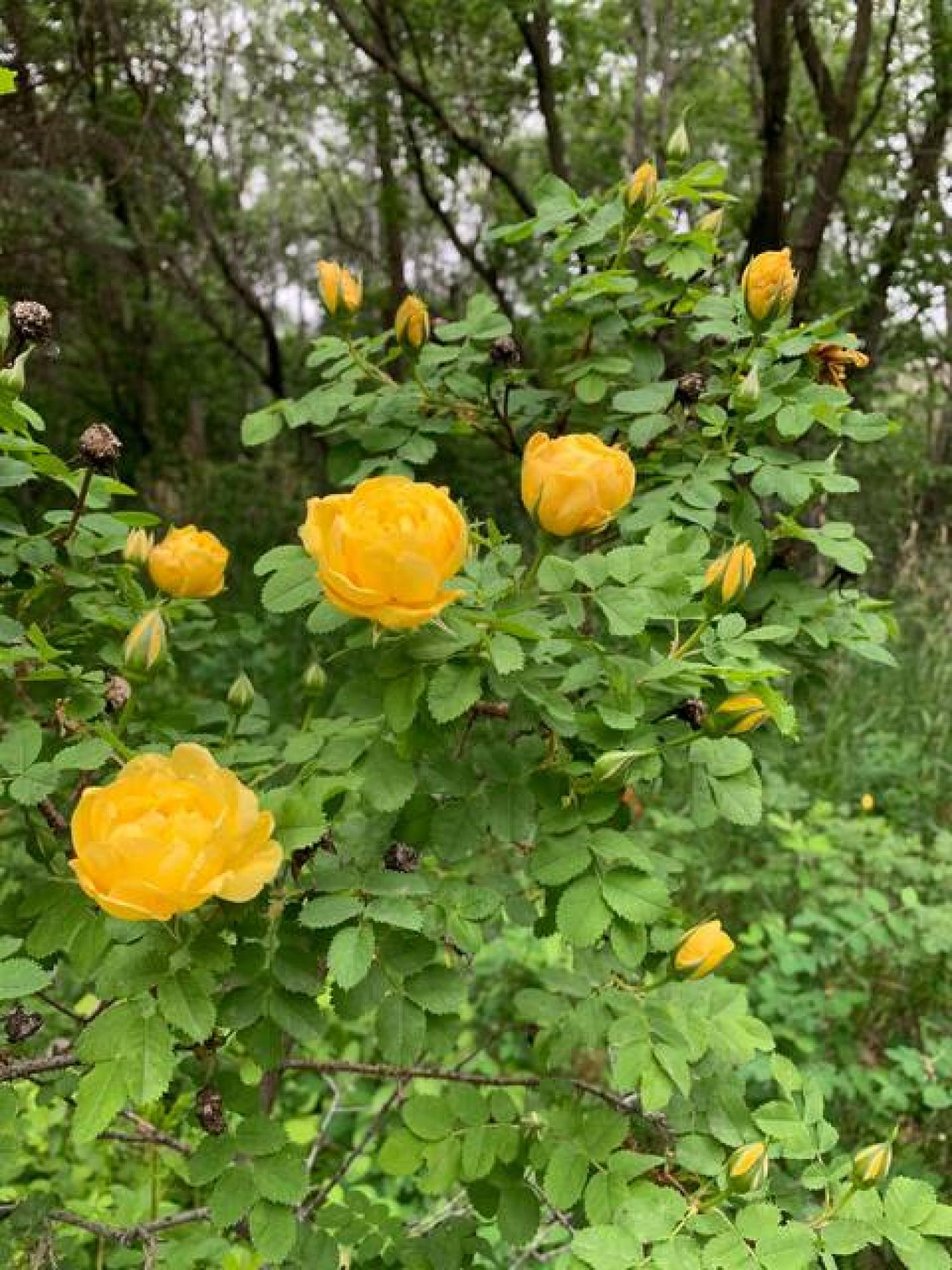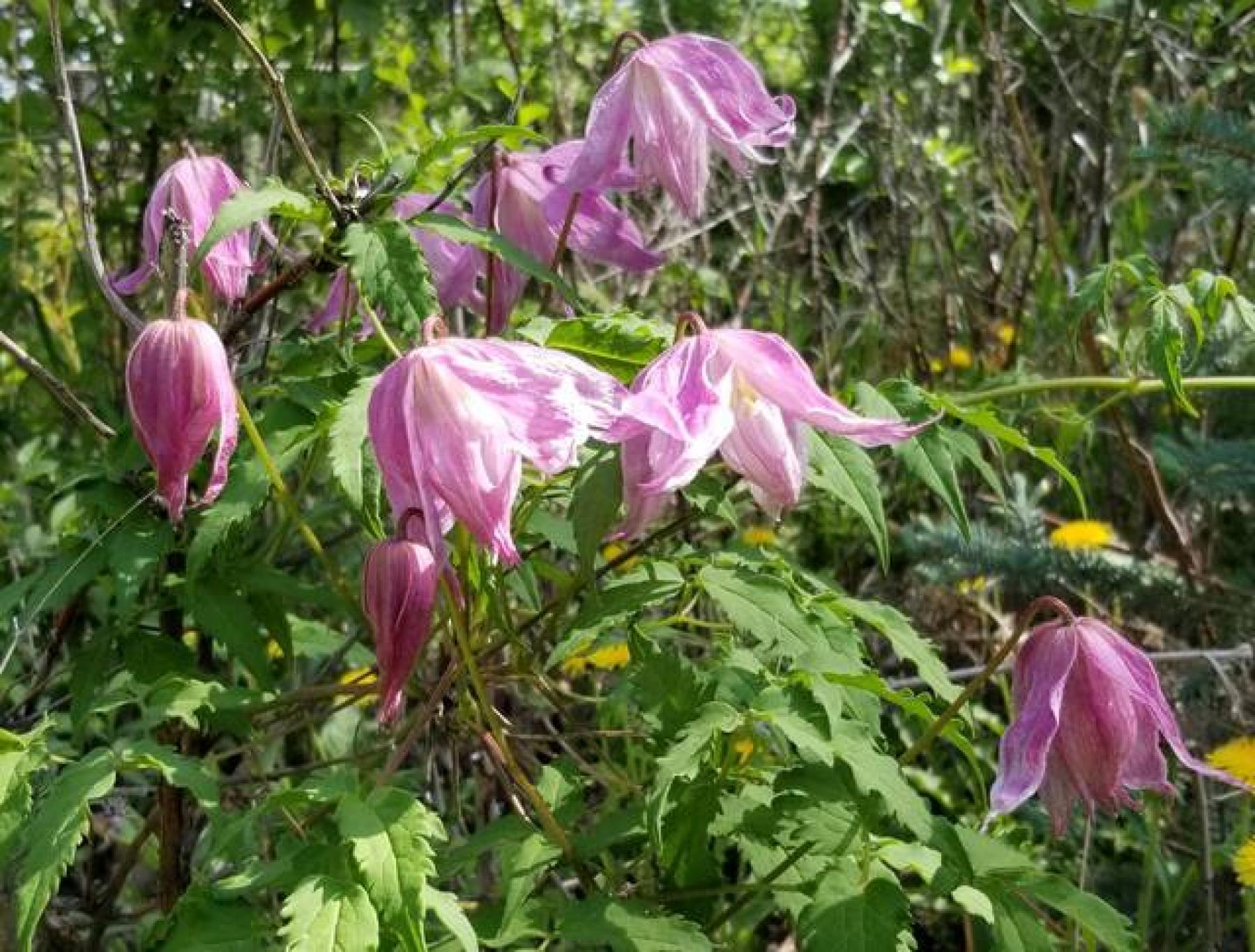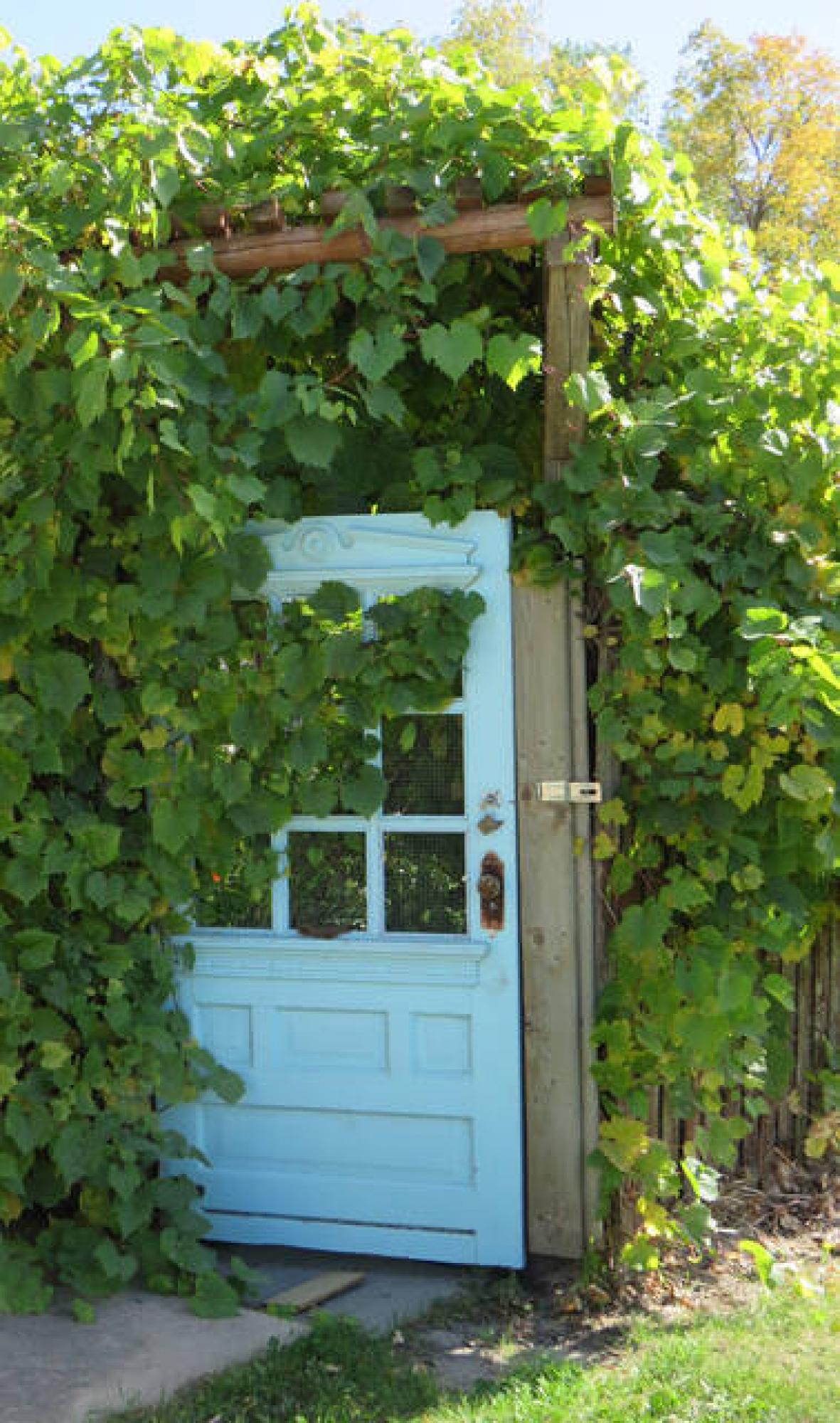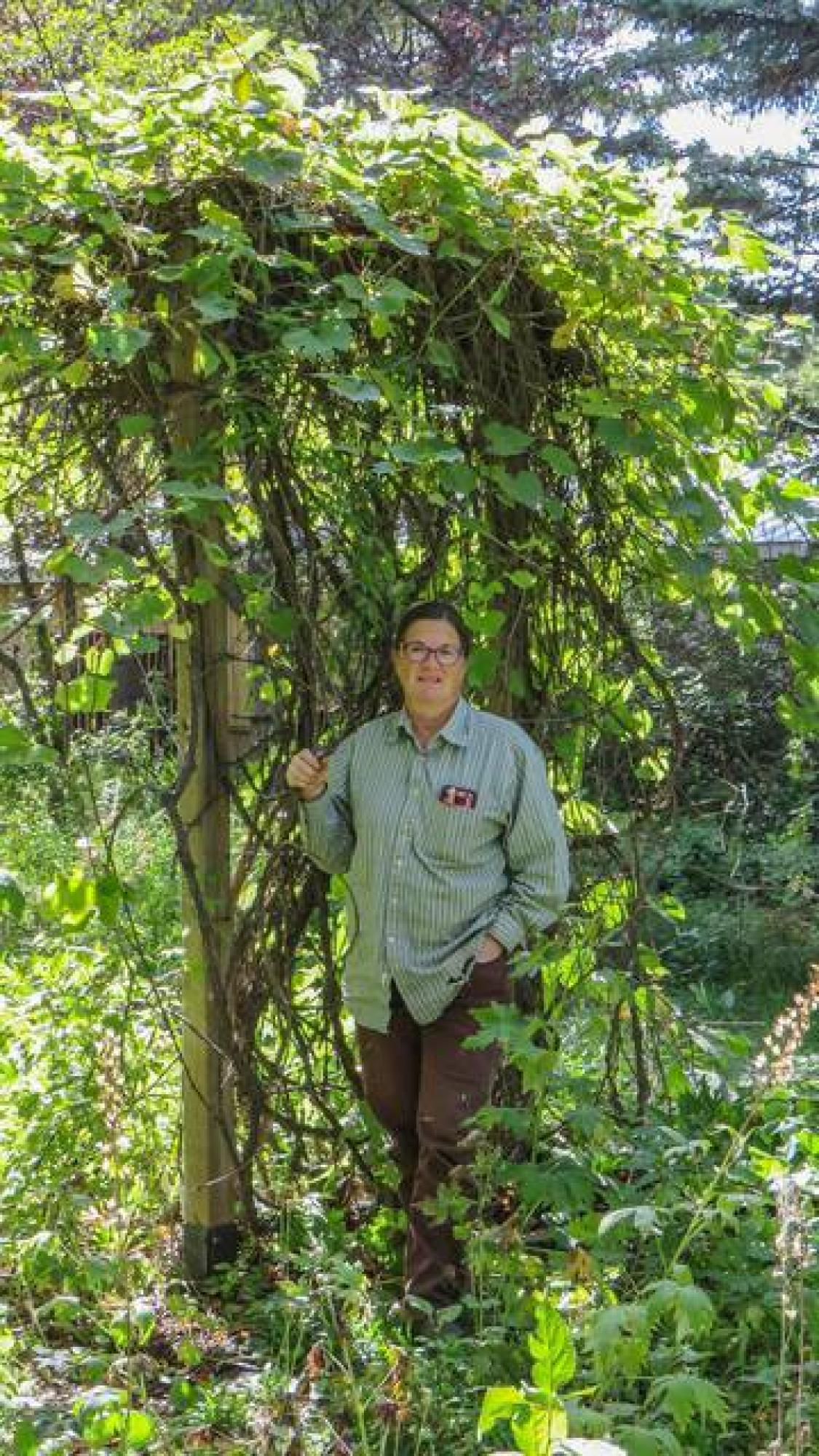 Nearly every day this past spring, summer, and continuing throughout fall, Leanne Dowd discovered something new and different that was blooming in her garden. Dowd has watched the story of her new garden unfold before her very eyes.
In spring 2020, Dowd and her husband sold their 87-acre property just a mile south of Riding Mountain National Park and purchased a 1.75-acre property on the outskirts of Neepawa that was previously owned by Alice and Bill Moger — who were well-known for hybridizing lilies, delphiniums, daylilies, and irises. There was immense local interest in their property and the vast number of plants it contained, but as they grew older their garden was more or less abandoned, says Dowd.
Both Bill and Alice passed away within a year of one another, but prior to her passing in 2018 at the age of 87, Alice invited Nigel Strohman who owns The Lily Nook in Neepawa to visit her garden. Dowd had the opportunity to accompany him.
"We came in through the gate — a blue door — and fought our way through grape vines, raspberry canes, and weeds and thistles that were chest-high," says Dowd. None of the pathways were visible but there was clear evidence of plants — little pockets of them including rows of martagon lilies — here, there, and everywhere. Dowd was completely enchanted. Two years later when the property was listed for sale, Dowd purchased it immediately.
There are hundreds of unknown martagon lilies on Alice's former property. The luminescent quality captured in a photo by Dowd of one particularly dainty martagon is exactly as it appears to the naked eye. "Alice was an ardent hybridizer of martagon lilies and was reported to have some beauties but as she never named or shared any of her plant material and extended family are unable to locate her plant records, it will never be known if this was one she liked."
There are also hundreds of varieties each of roses, peonies, delphinium, and Asiatic lilies but also countless other varieties including irises, daylilies, daisies, bleeding hearts, columbine, grapes, and much more. Many are heritage plants. "Just to walk through the garden and know that the plants I am finding and seeing are 25, 35, 50 years old, plants that came from some of the original hybridizers in Western Canada such as Frank Skinner and C.F. Patterson." Both Skinner and Patterson were renowned for their work on hardy fruits and flowers.
"There are dozens and dozens and dozens of clematis here," says Dowd. "The varieties are extraordinary. They sprawl everywhere and in spring the garden is a carpet of flowers. I don't know the names of any of the clematis in this garden but they are not the large-flowered hybrids that you typically see. There are exquisite, dainty varieties with white flowers as well as pinks, blues, and purples."
Dowd's excitement and sense of adventure is palpable (she has nicknamed the garden Alice's Wonderland) but so too is her determination to reclaim and restore the treasure trove of heritage plants hidden away and neglected for so long, including many plant varieties that are no longer listed in the horticultural trade. They risked being lost forever.
Dowd is the author of Canadian Lily Hybridizers and Their Lilies, a comprehensive 400-page book that she published in March 2020. She serves as vice-president of the Manitoba Regional Lily Society and maintains a sizable, personal collection of martagons and species lilies by Canadian hybridizers. She brought along hundreds of plants from her previous property and spent the past several months installing them in newly dug beds.
She has also been busy clearing away tall overgrowth and lifting old cages and trellises. With more room to grow and more light introduced into the garden, plants such as peonies and clematis have been rejuvenated, says Dowd. Some doubled in size and bloomed for several weeks.
This fall Dowd fastened tags to more than 75 rose bushes so she can begin their recovery process next spring. "Never in my wildest dreams did I anticipate the number of roses I would find lost in the long grass, completely obscured, some laying flat on the ground, held fast in a mat of debris but still alive." Many of the rose bushes are in a tenuous state of decline, says Dowd, while others have defied their years of neglect and are simply glorious. A fragrantly beautiful tall rose, for example, that has fully double, golden yellow flowers and flawless, clean foliage.
How is Dowd managing the monumental task of researching the names of hundreds and hundreds of unknown plant varieties? "I have some very learned gardening friends," says Dowd.
Local plant enthusiasts with a wide knowledge of plants, horticultural history, or who specialize in collecting a particular group of plants were keen to tour Dowd's garden this past summer and have been helpful in identifying plants. Visitors included Brent Hunter, president of the Neepawa Horticultural Society and Hugh Skinner, president of the Manitoba Horticultural Association. Sandra Venton is the past president of the North American Lily Society and secretary of the Manitoba Regional Lily Society. Deborah Petrie and Barbara-Jean Jackson are organizing members of the Can-West Iris Society. Many others are also lending their expertise. Each one specializes in a range of different plant species and all are excited about this amazing garden.
Layers of fallen leaves, branches, and decaying plant material have covered the ground throughout Dowd's property and been left undisturbed for years and years, slowly breaking down and feeding the soil with nutrients. This explains in part how the plants that grow in this garden have managed to adapt and survive for so many years with only Mother Nature paying any attention.
Let's think about that for a moment. No additions of soil amendments or fertilizers, no supplemental moisture during the heat of summer or added winter protection, no pruning or cutting back, and no weeding. Alice's plants have withstood the test of time, says Dowd. "Their longevity and resilience are a testament to their hardiness."
Alice Moger doesn't live here anymore but the treasure trove of many of the plants she collected, hybridized, and nurtured over the course of her lifetime and that are now being uncovered and restored by Leanne Dowd have the potential to have a profound effect on the horticultural history of Manitoba and beyond. Protecting plant varieties that could otherwise have been lost, perhaps forever, is not unlike the international conservation strategies for preventing biodiversity loss.
Dowd wants to celebrate the extraordinary hybridizing successes of Alice Moger and looks forward to welcoming visitors. She wants to ensure that anyone with an interest in horticultural history or a passion for plants can wander the pathways of this magical garden. "I want it to be a place where people spend an afternoon, travel the paths, explore, and relax," says Dowd. It will be a rare opportunity to discover and learn about heritage varieties of roses, peonies, lilies, martagons, daylilies, clematis, and more. In the meantime, there are many hidden plant varieties in Alice's Wonderland still waiting to be revealed.
colleenizacharias@gmail.com