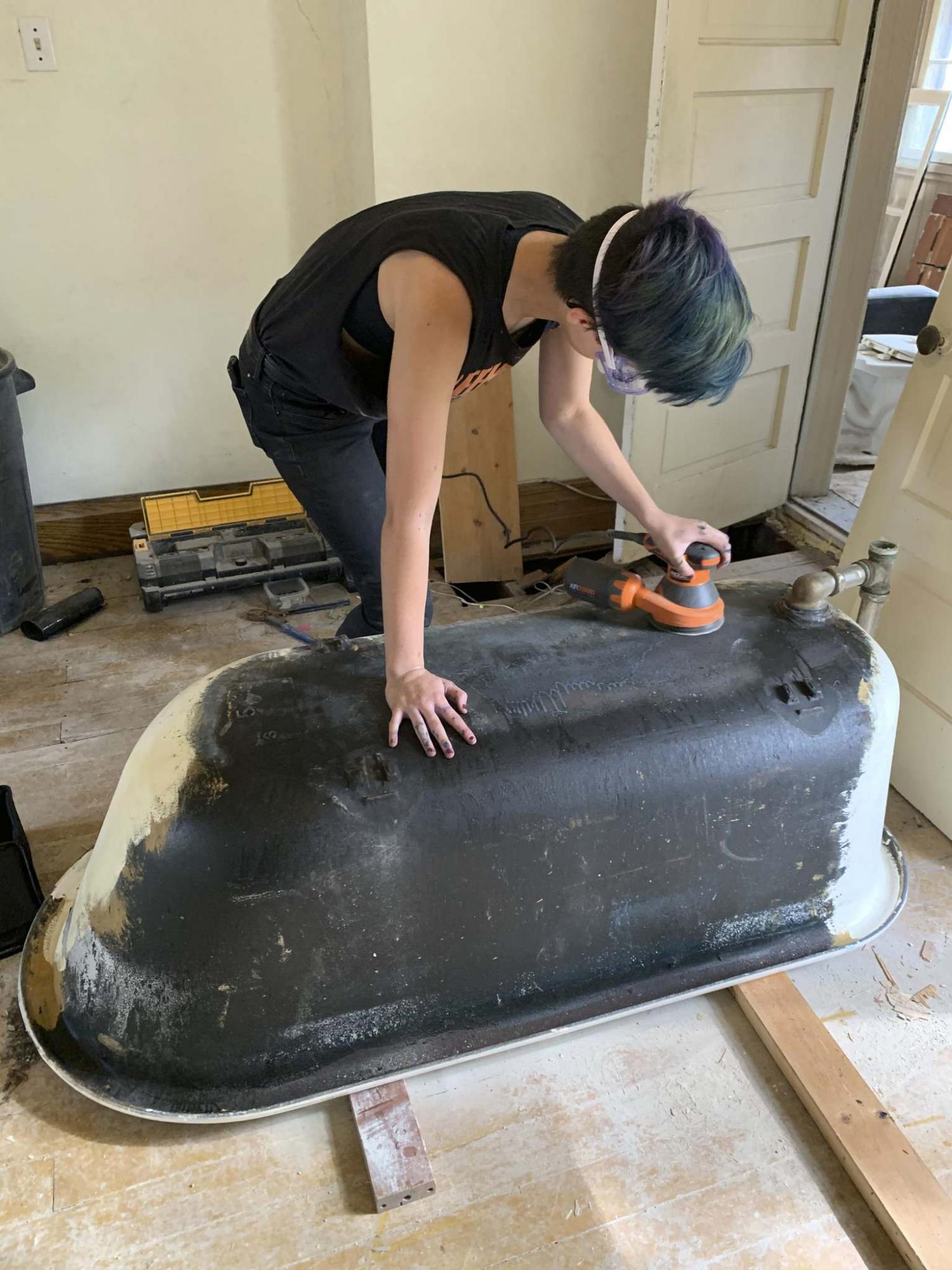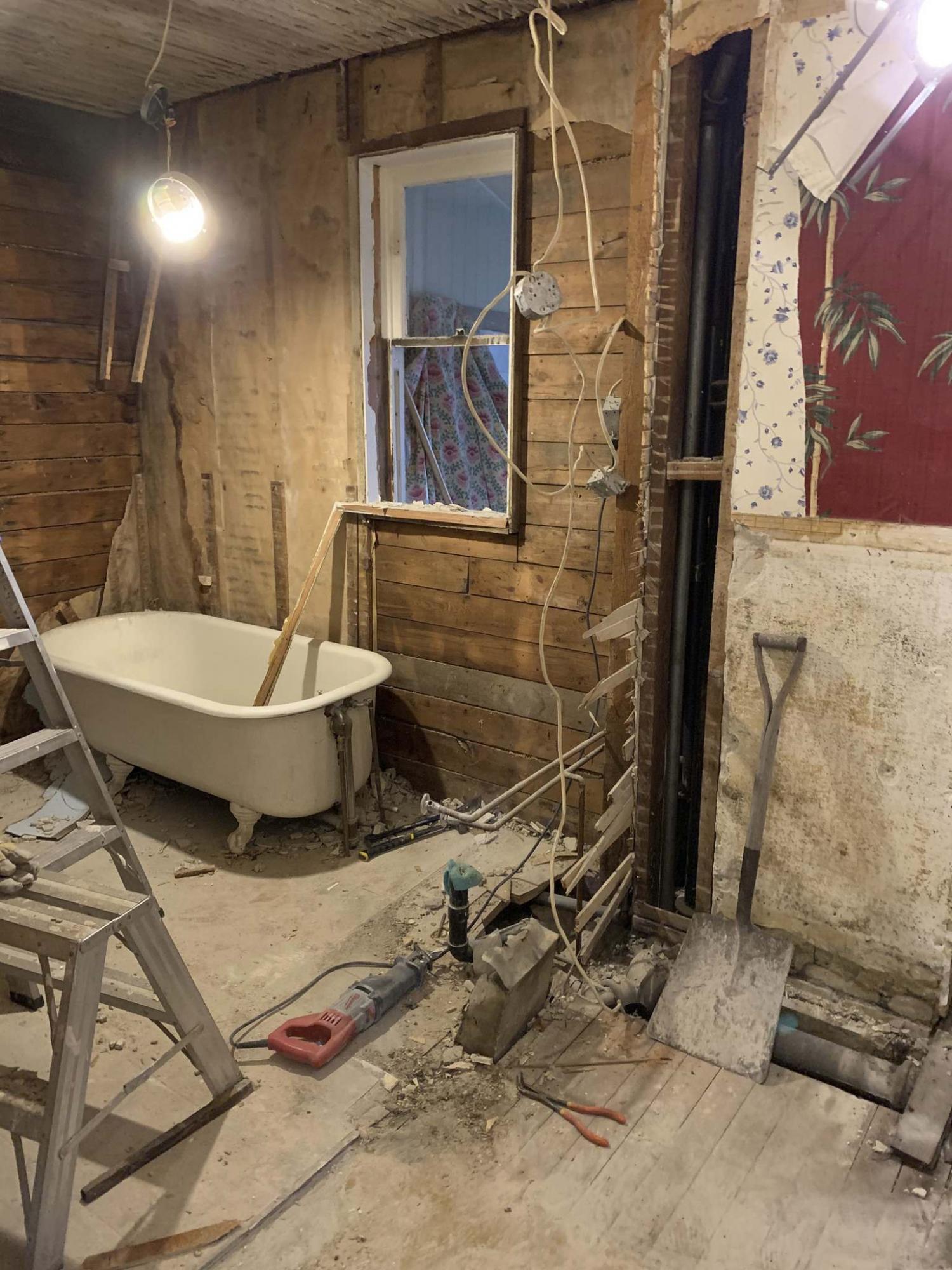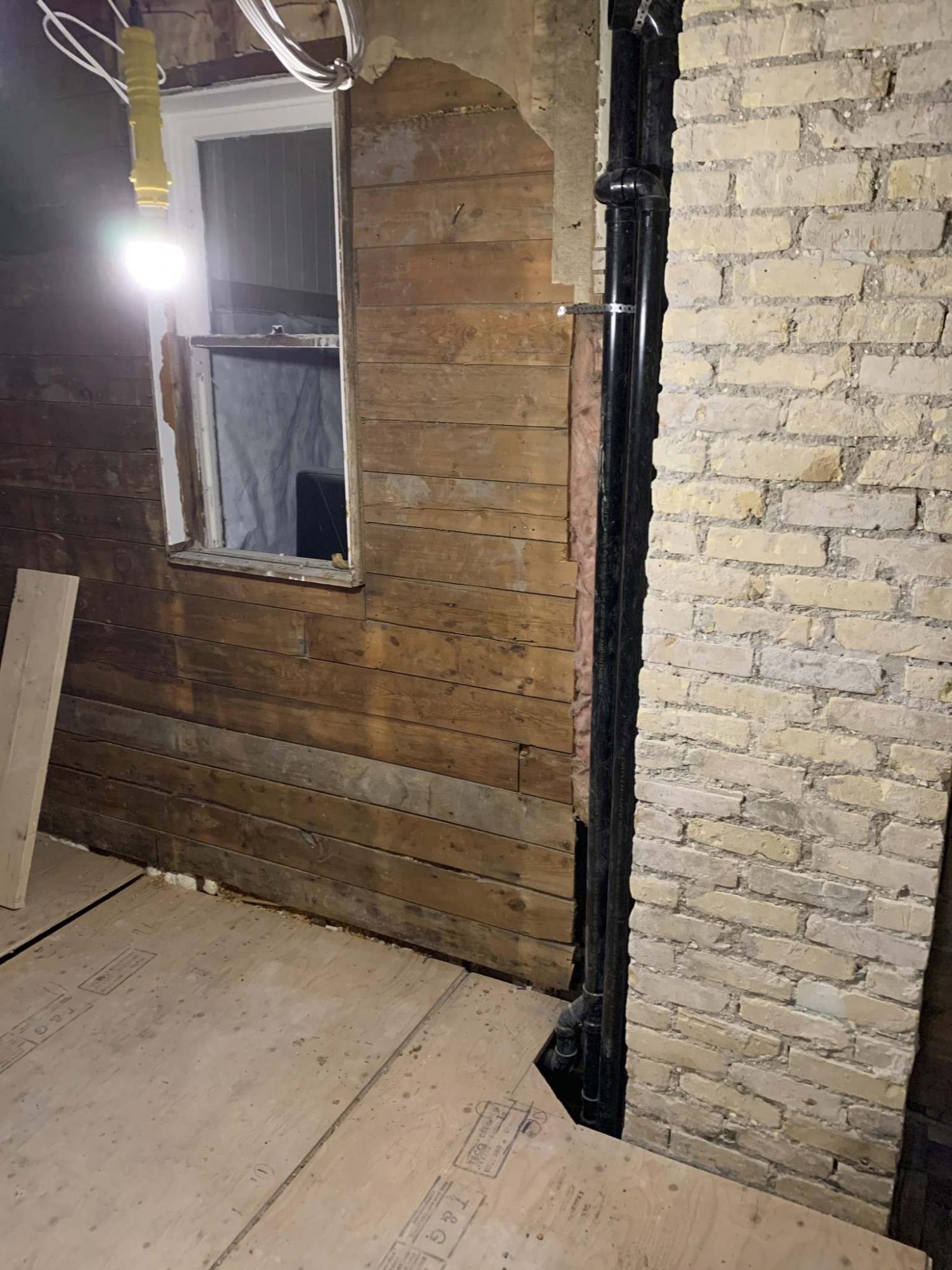 First of all, when I tripped over today's amazing reno story, I didn't know the Wolseley heritage home's owners also just happen to be one of Winnipeg's most talented music duos, Emma Cloney and Dale Brown of the New Customs.
Their music is extraordinary. Check Youtube!
And if life was anything near normal presently, they wouldn't have time to be slaving away at this massive renovation. However, on one memorable day earlier this year when COVID hit the fan, their tour schedule went from full to zero over a few hours, with just a few of the cancellations being the Winnipeg Folk Festival, the Stan Rogers Folk Festival in Nova Scotia, the Festival of Small Halls in P.E.I., the Philadelphia Folk Festival, and so on.
Fortunately, income-wise, Emma, who is also an obstetrical nurse at Health Sciences Centre, was able to bump her part-time schedule up to full time, and the interruption allowed them to do something they'd been saving and preparing for: buying the perfect house.
No dallying here. They found and bought their truly magnificent three-storey palace Aug. 7 and began their ambitious renovation on Sept. 21, with a completion date of Halloween-ish, because that's when they move in! Just three weeks from now!
Self-appointed general contractor Emma describes her beloved crew as follows: "Laur,' I really want to acknowledge my team of local artists helping Dale and me build this dream. Colin is a fantastic young man who just started his own plumbing company four months ago (weloveplumbing.ca). Our carpenter John Froese is an amazing guy who even worked through his 40th birthday earlier this week! There's also Ryan Emond and his crew of electrical contractors and Chris Dunn — local guitar genius and drywall master. Then there's Dale, me and my two kids, with the goal being, over six weeks, to pull off something amazing — the restoration of our 113-year-old beautiful house — as a family, getting by with a lot of help from our friends!"
Wow! Yes, they're actually getting it done.
Focussing on the first and second floors, the initial attack has been to strip the interior walls, often to the studs, removing everything that has to go ASAP, a huge undertaking that resulted in filling two industrial-size demolition bins within a week!
The main-floor kitchen and second-floor bathroom with adjacent bedroom have received the brunt of the onslaught, the kitchen revealing an exciting surprise — the accidental uncovering of the brick chimney of a fireplace no longer in existence.
The chimney also runs through the second-floor bathroom, so exposing all that beautiful brick on both floors had Dale chiselling for three days, removing lath, plaster, wood, nails and you name it, to the point where, at the end of one very long day, he said to Emma, "Please drive, I literally can't hold up my arms anymore."
You could write a book on what they've already accomplished, much of it very fussy time-consuming work, because one of Emma's main goals is to "respect the house," which means preserving any and all of the old- growth fir and oak the house was built with. Part of the challenge includes redoing all the gorgeous wood floors, some covered with plywood and linoleum.
From one floor rescue area alone they pulled enough nails to fill a gallon sized can! Another interesting challenge was to get a pocket door working again, the parts and hardware for which they discovered in a drawer in a little dark room way back in the reaches of the old fieldstone basement.
The cool clawfoot bathtub got flipped, was given a good sanding and the exterior repainted. The tub's interior, in good shape, is to get a love-up as well.
There's so much to tell, no room to tell it. This will definitely require a re-visit.
All this is being done following COVID-19 protocols, of course. Carry on gang! Follow-up coming in a month or so.
Comments/feedback welcome at lmustard1948@gmail.com