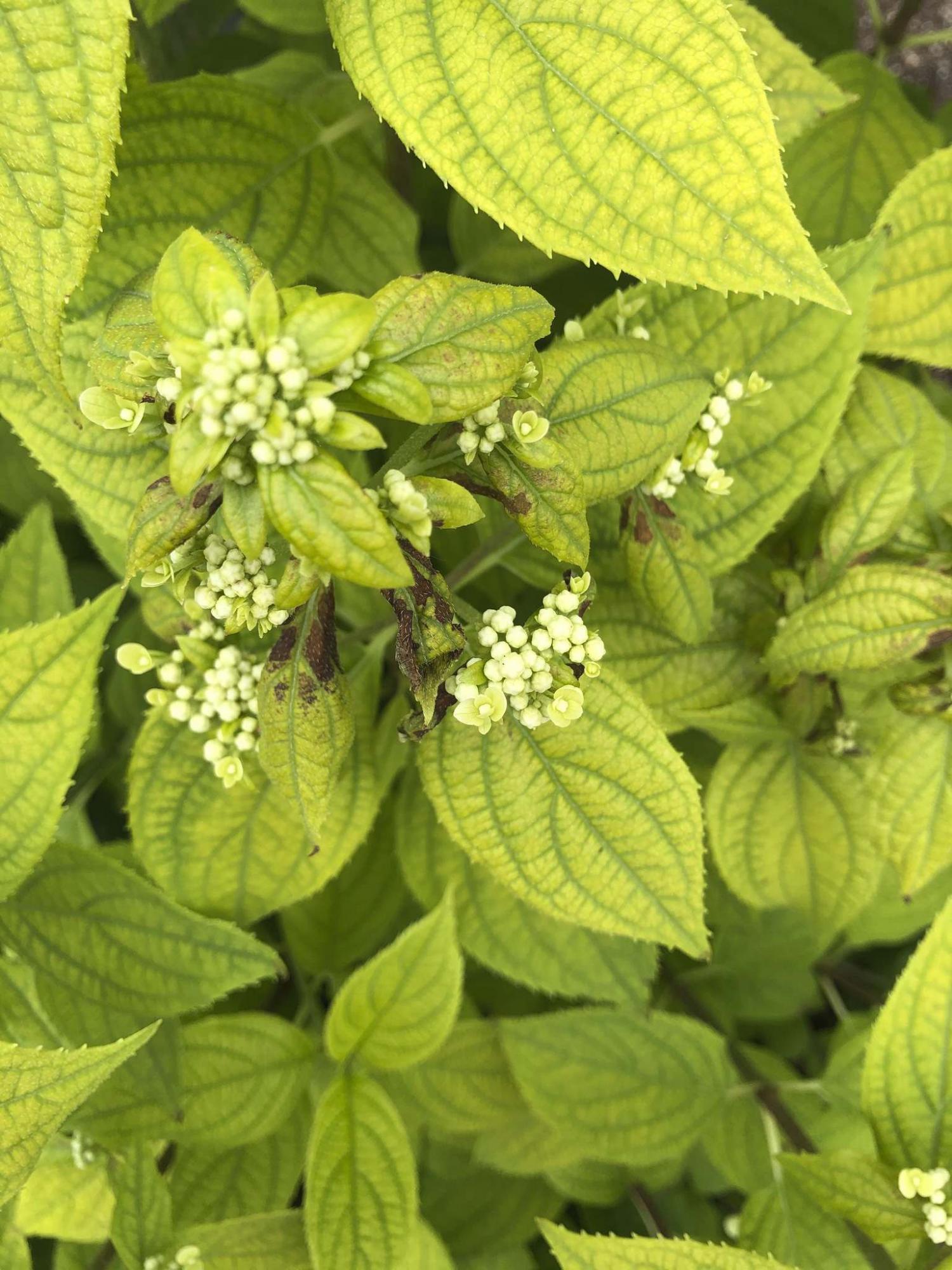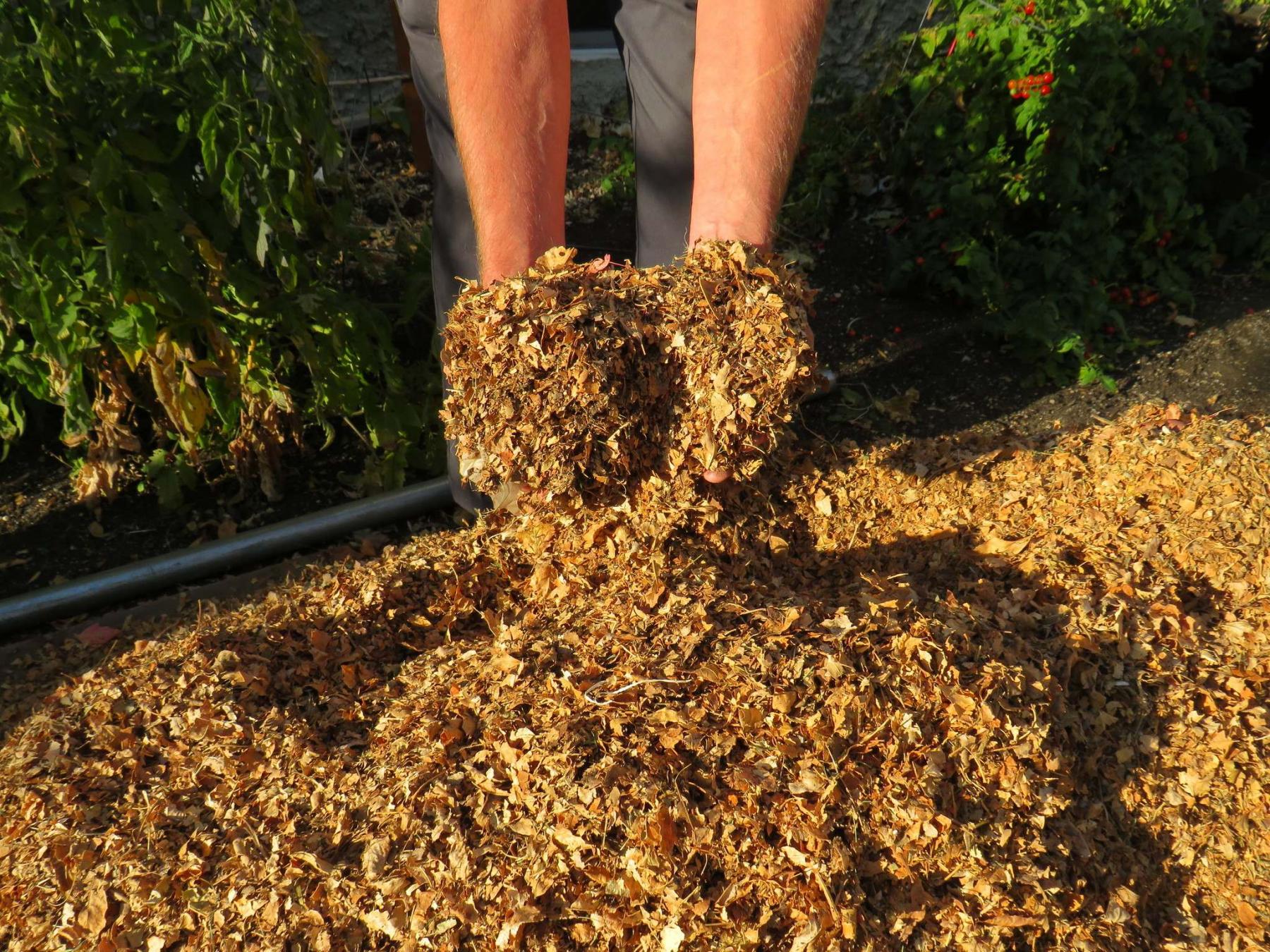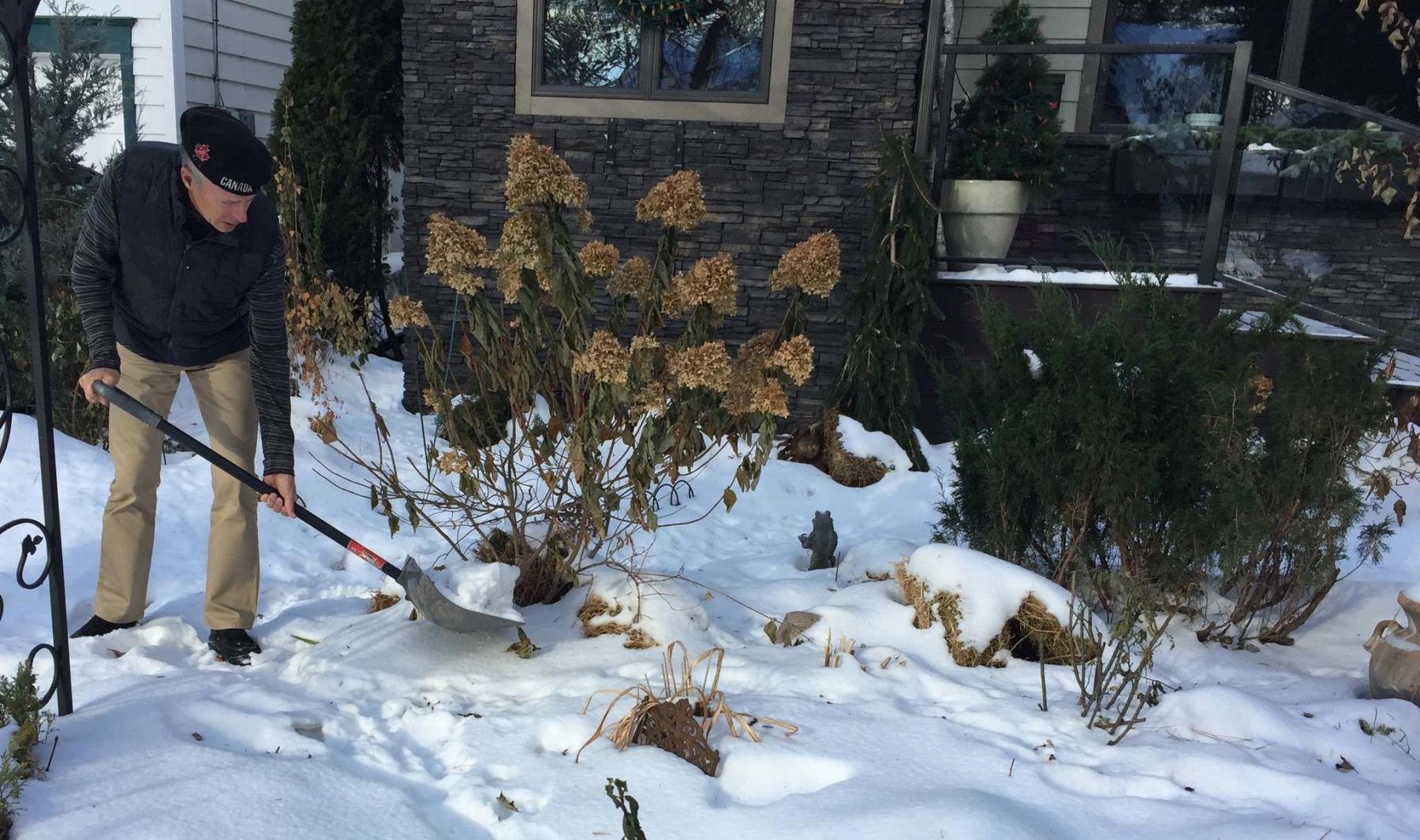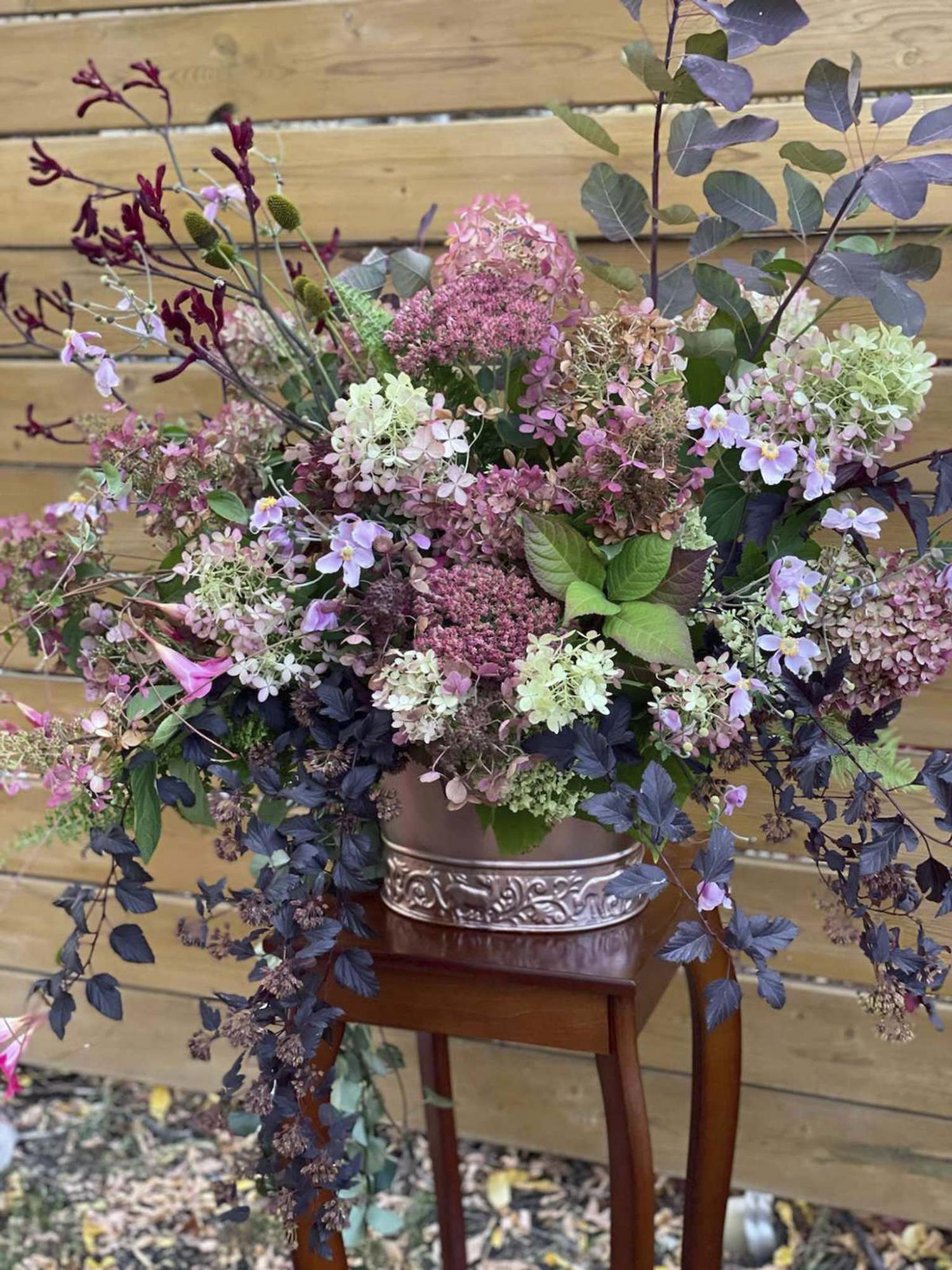 It's right there in the name. The name hydrangea comes from the Greek words hydor, meaning water, and angos, meaning a vessel or vase. Hydrangeas thrive in consistently moist but well-drained soil. A consistent lack of adequate moisture combined with poorly drained soils, as well as excessive, prolonged heat, is a recipe for poor shrub health.
Therein lies the rub. Winnipeg and the Red River Valley, especially the northern Red River valley and southern Interlake region, has a significant soil-moisture deficit resulting from below-normal precipitation. The problem will be made worse if we don't receive reliable snow cover this winter.
Rob Paola is a retired Environment Canada meteorologist and weather history buff. "Winnipeg has really suffered in terms of precipitation and has been one of the driest areas in all of southern Manitoba for the past year or two," says Paola. "It has been wetter over southwestern Manitoba and southeastern Manitoba has had more substantial rainfall as well." August was our first month with above-normal precipitation in 21 months and then we went right back to a drought cycle, he says.
"That's basically two years of below-normal precipitation," says Paola. "Since November 2019, our precipitation deficit as of October 1, 2021, is now 308 millimetres. What that tells us is that not only do we have to have wetter months, but we have to make up that precipitation deficit with several wetter-than-normal months or a much snowier winter than average and a wet spring to replenish all the moisture that we have lost over the past two years."
And that's just to get us back to normal. Eventually we are going to return to a wetter cycle, says Paola, but since 2012 or so, we've been in a drier-than-normal cycle.
The agriculture sector is hugely important to Manitoba's economy, so that must be our first concern. But extended drought conditions pose a dilemma for gardeners as well. Drought affects the entire garden. Applying lots of water to the root zone of thirsty plants such as the hydrangea throughout a long hot, dry summer can be expensive and time-consuming.
The conundrum for hydrangea lovers is that most of us grow multiple hydrangea shrubs and add to our collection each spring when tempting new and innovative hydrangea introductions are available at our local garden centres. It is important to grow a diverse mix of plants, including plants that are drought-tolerant or at the very least, plants that are not as dependent on a consistent supply of plentiful moisture as the hydrangea.
To illustrate a diverse mix of plant varieties, as well as the colourful pink and red tones that hydrangea flowers develop in autumn, I asked Amanda Plamondon, a local Winnipeg florist, to come to my garden last week and create a flower arrangement. Despite my concerns that my garden was showing signs of stress after this summer's hot, dry, and windy conditions, Plamondon worked her magic and created a breathtaking arrangement.
Autumn is usually a time of year when the beauty of the hydrangea is on full display. But even with close attention paid to watering and the use of an organic mulch layer around each shrub, many gardeners are reporting that their hydrangea shrubs have struggled this year. Wilted leaves or flowers that turned brown in excessive heat were challenging enough, but there was also the problem of iron chlorosis, which resulted in leaves turning yellowish green but with veins that remain dark green.
In severe cases, interveinal chlorosis can stunt new leaf growth and affect flowering, resulting in fewer and smaller flowers or failure to produce any flowers. There can be many factors that cause iron chlorosis but if your plant is in good, nutrient-rich soil and has previously been healthy and untroubled by signs of a nutrient deficiency or by pests or diseases, the culprit may be the extreme heat and drought conditions we have experienced this year.
Next spring, prior to when the leaves on your hydrangea are fully developed, apply a foliar application of iron chelate, which is readily available at local garden centres. Follow the directions on the package label. Monitor your plant for iron-deficiency symptoms. As the growing season progresses, another treatment may be required, but avoid foliar applications in hot weather. Apply iron chelate to the soil surface around your shrub and water in thoroughly.
What's important now is to ensure that your plants go into the winter with good soil moisture levels. Water your hydrangeas deeply but take care to not overwater. Hydrangeas do not tolerate standing water.
"Ideally, what we would like to see for next year's growing season is some precipitation this fall before freeze-up," says Paola. "A snowier than average winter followed by a wet spring (to a point) would be tremendously helpful."
Paola recommends the use of a soil moisture meter which gives a good indication of how dry a soil is. "A rain gauge is also useful because rainfall can be so variable even across Winnipeg."
Are the signs pointing to heavier snowfall this coming winter than the minimal snowfall amounts we had last winter? "Sometimes we do have a signal in the fall as to whether we may see above normal snowfall or a long, protracted winter or a mild winter," says Paola. But there really is no clear signal currently, he says.
Good snow cover insulates the soil and protects the root systems of plants from frost damage. "Winter snowfall can be so dependent on just two or three big storms where you can get some really good, heavy snowfall," says Paola. "But if we miss out on those storms, our winters can be very dry and very cold with a dusting of snow."
In addition to ensuring adequate soil moisture levels this fall, plan to add a layer of mulch around your hydrangea shrubs just prior to when freezing temperatures start to set in later this fall. Don't let fallen leaves go to waste. Adding a four-inch layer of shredded leaves around the base of your plants will provide an extra layer of winter protection.
If we have minimal snow cover this winter, consider shovelling extra snow on plants in areas that are left exposed, if you can. The Canada Safety Council recommends shovelling only fresh, powdery snow and advises to go slowly and methodically, making sure you are not twisting at the waist.
In the garden, weather is always a factor, but as sure as spring follows winter, our love affair with the hydrangea is bound to continue. There are several new hydrangeas we can look forward to seeing in 2022. Some, such as new Fire Light Tidbit, a tiny panicle hydrangea that grows to a mature height and width of just two to three feet, made an introductory appearance this summer. But a new variety that I can't wait to try is First Editions Little Hottie, a compact panicle hydrangea with flower heads that emerge green and turn white and then soft pink in fall. Bred for heat tolerance, the flowers don't turn brown in excessive heat.
colleenizacharias@gmail.com