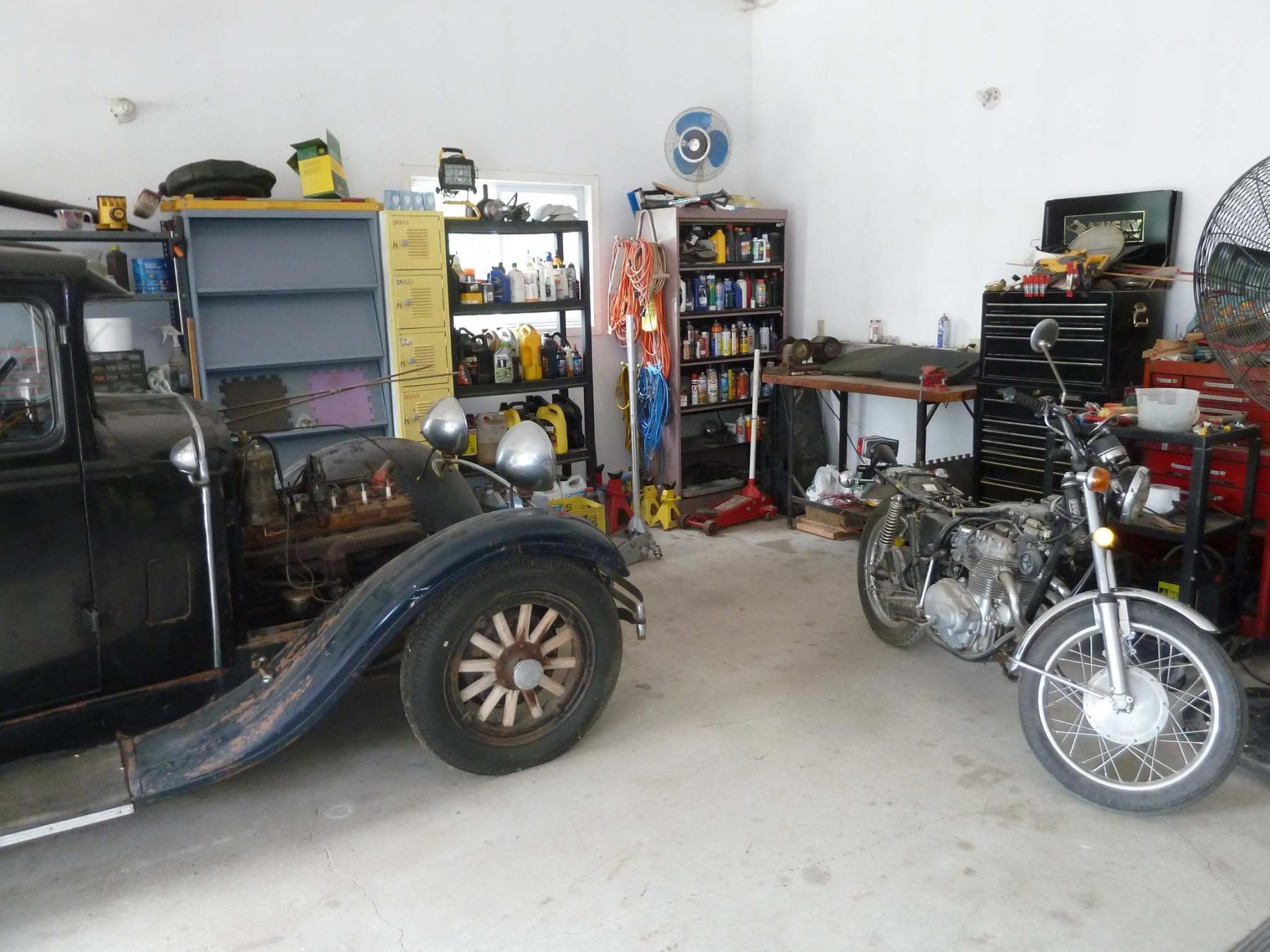 So a few days ago, while pondering ideas for a column, I happened to wander into my garage for some reason, And wow, did I find that column!
What a mess!
You know how you get busy at everything else — everywhere else — however, in your own garage, shop, home or business you just use stuff, or stick stuff, start working on something, stop for a few moments to visit the bathroom, and the next thing you know it's six months later.
This situation is proof positive that at some point in your life you've contracted the dreaded "I'm Gonna' Virus," and it's time to seek a cure.
No excuses, this mayhem is our fault. Yes, it sneaks up on you, but you have to own it, and that's what hit me smack dab in the face when I stepped in my garage that day.
Over the years, between what I've gathered, what's ended up here from family estate events, garage sale deals, and buying something of which you already have at least five or 10 but can't find any of them, the tsunami builds.
Allow me to interrupt myself here for a second to note that organizing and cleaning up doesn't always solve that "can't find my stuff problem." My neighbour recently did a whirlwind clean up through his own very large shed, and put things away so well he still can't find them, so again ends up going out and buying a new whatever it is. Sometimes, ya' just can't win.
Probably a good idea to label a few drawers and containers here and there, because once something is out of sight, even organized, it can be hell to find.
Speaking of which, let's talk projects for a moment. Example, the motorcycle you see in the picture.
See, a few months ago I wheeled it up from shed storage to my garage to get it running after many, many years of sitting.
I took a whole bunch of stuff off of it, set things on shelves and in containers around it, then of course got caught up in other activities I deemed to be of much higher priority. Somewhere in there, you know, the bike gets rolled back out of the way, which it did. The normal course of inaction here is when you get back at it, you can't find all those parts, and even if you can, you can't remember how it came apart, how it goes together, or if there's anything missing. So take pictures.
Meanwhile, the same self-inflicted scenario is happening with the numerous other projects that have began since abandoning the bike, and you can't find half of that stuff either.
So I'm glad this column inspiration hit me, forcing me to do, in one day, enough to be able to show you, and me, the difference that can be made if you just kick yourself in the butt and focus on bringing order back into your world again.
I sorted through a lot of stuff, fortunately found all the motorcycle parts, and even located and reorganized everything I need to put the 1929 Dodge back together, which only needs its custom made new water pump and reconditioned radiator back on to run like a top.
That should have happened ages ago, but once installed in the stall, things started piling up around it and, yep, that old "I'm Gonna' Virus" won again.
Clutter that's gathered helter skelter on shelves, the workbench or elsewhere I'm putting in stacking plastic tubs, which I'll sort through one at a time over the next little while, allowing work areas to remain clean and functioning.
Which hopefully will have the same effect on my brain. Gotta' admit, it feels a whole lot better walking into that garage now.
So what have you got that needs the same kind of attention? Exactly. Hop to it!
lmustard1948@gmail.com