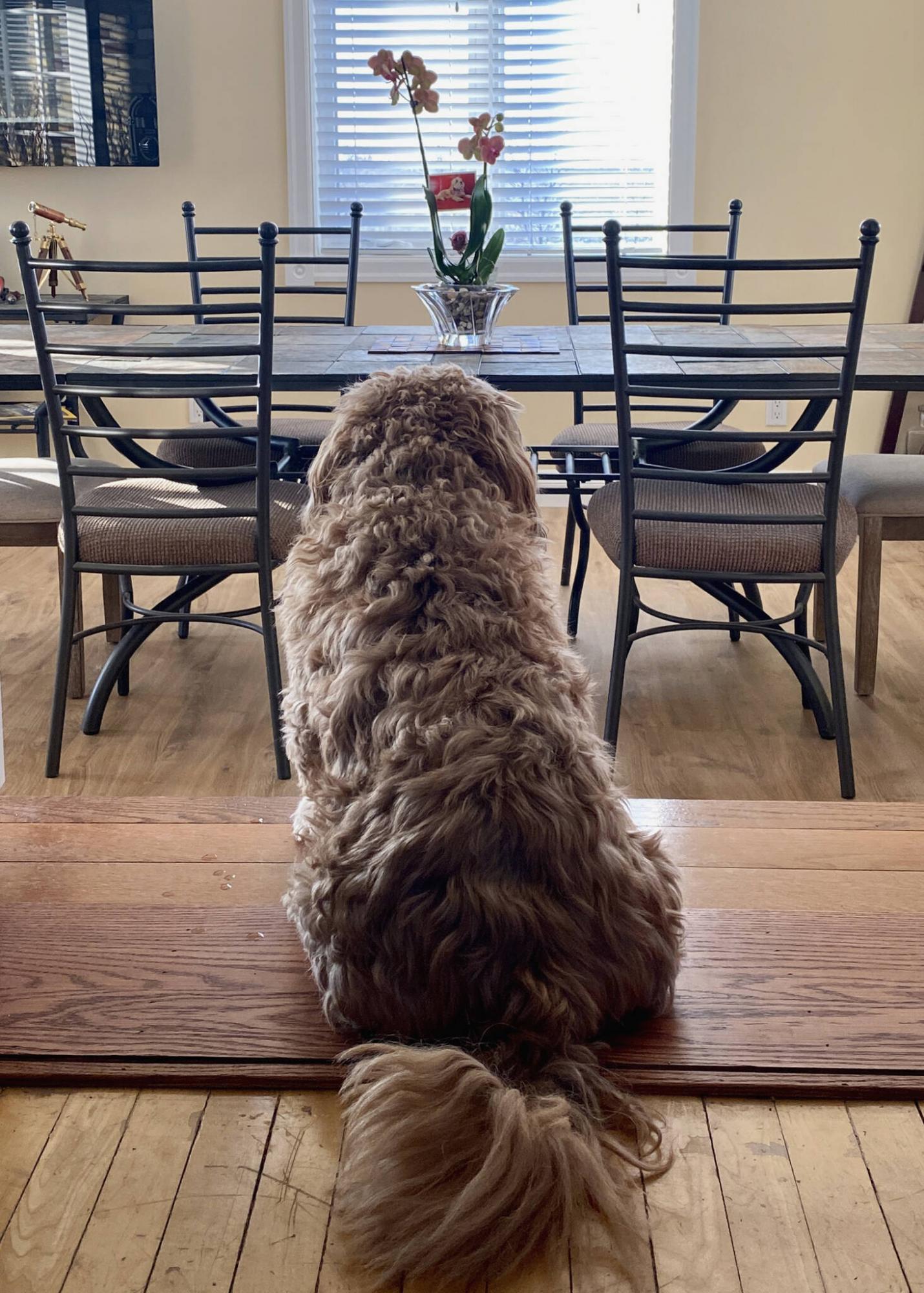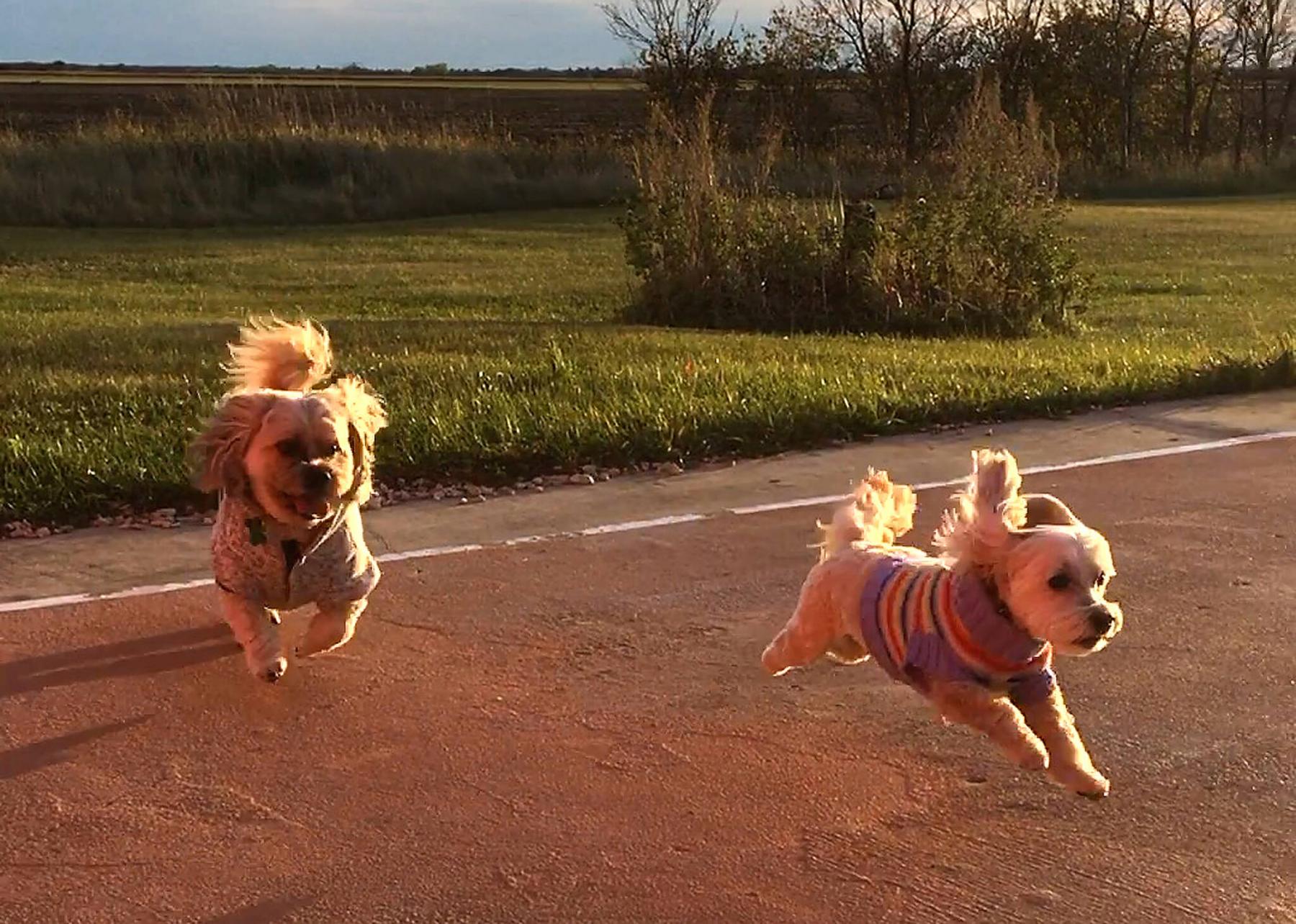 It is often said that the loss of a pet is like losing a member of the family — pets are members of the family, and the loss is devastating. On Oct. 18, 2019, we lost our beloved Molly, a 14-year-old Cockapoo-Havanese to a tragic bald eagle attack in the back-acre of our property. It was truly gut-wrenching, and we still struggle with the loss every day. While struggling with the grief, we also worried about how our other dog, Milo, would react to the sudden change, and loss of his 24-hour companion.
Milo was an impulse acquisition in 2010. Having gone to a local pet store to replenish Molly's kibble and treats, I noticed this little fur-ball getting squished by his Lhasa-Apso Cockapoo litter-sisters in a tiny kennel at the back of the store. To give this little guy some relief, I asked if the five-month-old pup could accompany me to the meet-and-greet area for a few moments of freedom. Well, as fate would have it, this little guy had no intentions of going back to that kennel. After an hour or so, he had glued himself to my ankle, looking up at me with his "puppy-dog" eyes, and it melted my heart. The staff had noticed, and eagerly enticed me to take him home. Reluctantly, I agreed with the caveat that if Molly did not approve within a couple of weeks, he would have to come back to the store. By the next morning, Molly had already begun to tolerate this "intruder". I named him Milo, and the rest is history.
Although visibly independent with very different personalities, both of our dogs had grown to love each other. Molly was clearly the Alpha, and showed Milo the ropes early on — how and when to eat the kibble, climb the stairs, where to hunt for squinnies in the yard, and most importantly, where to sleep on the bed. Molly loved being up at the pillows, while Milo is a foot-dweller. No matter, mornings were all about the cuddles and licks before going outside for morning potty.
That fateful morning before dawn when Molly didn't return, we searched and searched for her — it was so unlike her to wander off for more than five minutes without coming back into view when her name was called. After we found Molly in the back field, it was evident that she had been attacked, and by all accounts, succumbed to her wounds very quickly. Distraught and in shock, we had the wherewithal to allow Milo to say his goodbyes. He sniffed his sister and looked up at us as if to say he understood. He knew we were very upset, and remained completely motionless, lying next to his fur-sister in the sombre moment.
As the day progressed, what had transpired that morning really began to sink in. During a brief moment of relief from the grief, I wondered how Milo would adapt to being without Molly, he had never known a life without his fur-sis by his side. Leaving him alone during the upcoming workdays began to worry me greatly. As such, I purchased and installed multiple interior video-cams as a way of monitoring Milo's behaviour while we were out during the day. The ceiling-perched cameras were setup in three locations on the main floor, allowing a continuous visual on our "boy." Moreover, the recording feature provides daily activity videos whenever Milo moves about. Although these three cameras were a good start, it wasn't until two more cams were introduced at near floor level, when we truly began to understand Milo's daily routines, which in turn eased our minds — Milo had assimilated well, despite being all alone for the first time in his life. We joke about it now, not knowing whether Milo is thinking "I really miss Molly," or "I finally get the house to myself." We like to believe Milo understood what happened that day back in the fall of 2019, and did his best to be brave for his humans, while adapting to his new circumstance. He's a really, really good boy. We feel blessed to have him in our lives.
More than a couple of years have passed and we still miss Molly every day. Part of our daily routine now involves checking-in on Milo throughout the day, on the various cameras strewn about the house. Beyond the initial intention of surveillance, Milo never fails to entertain us on while on camera. It's funniest when we speak to him through the microphones, it is hard to tell if he realizes we're actually talking to him, or whether the noise simply startles him. No matter, it is fun nonetheless to stay engaged with our grown boy while we are out of the house. Most importantly, we now know for sure he's OK when we're not there. And for that, I am forever grateful that technology can in this day and age, provide us with that peace of mind.
RenoBoss.Inc@outlook.com