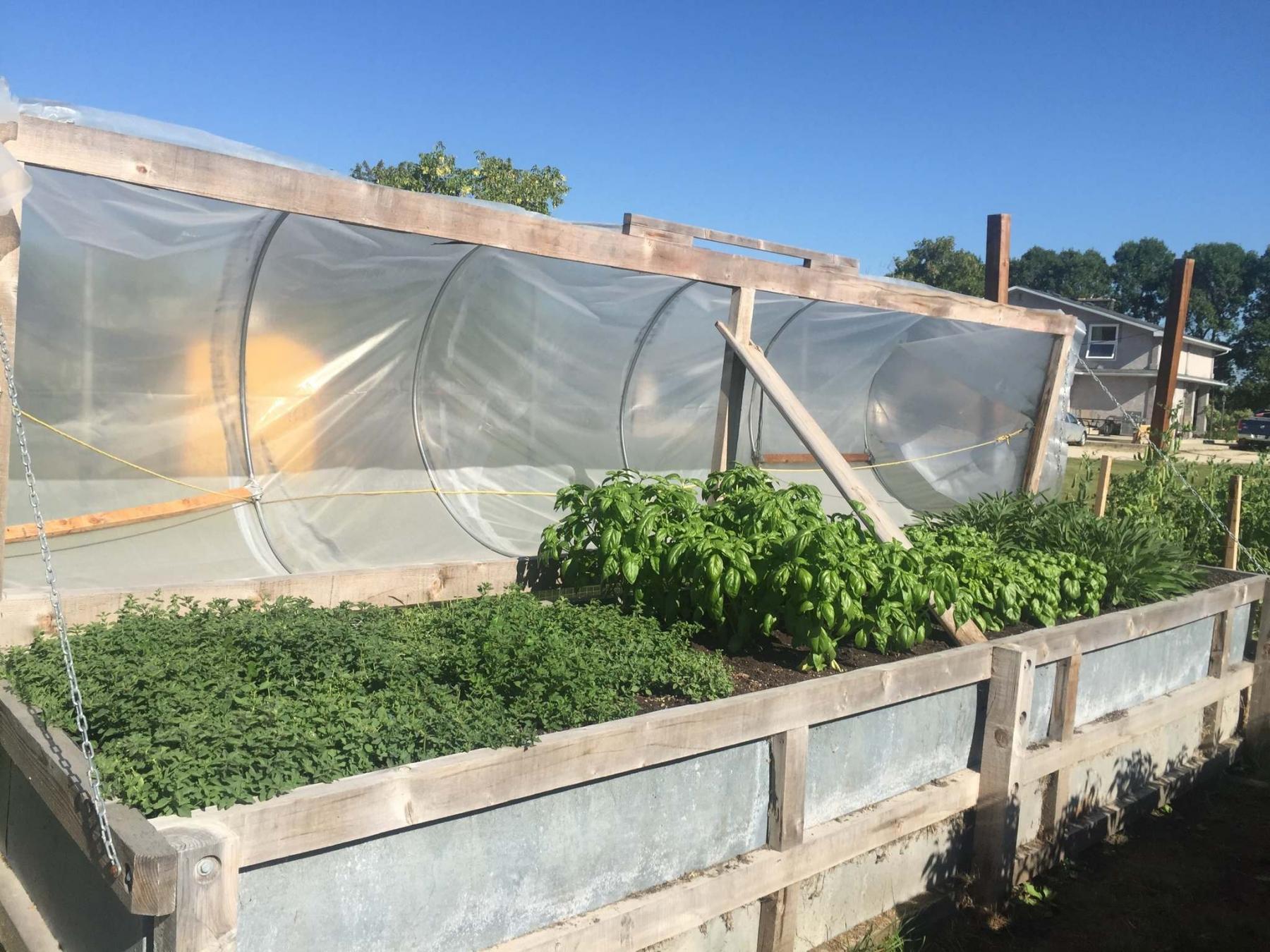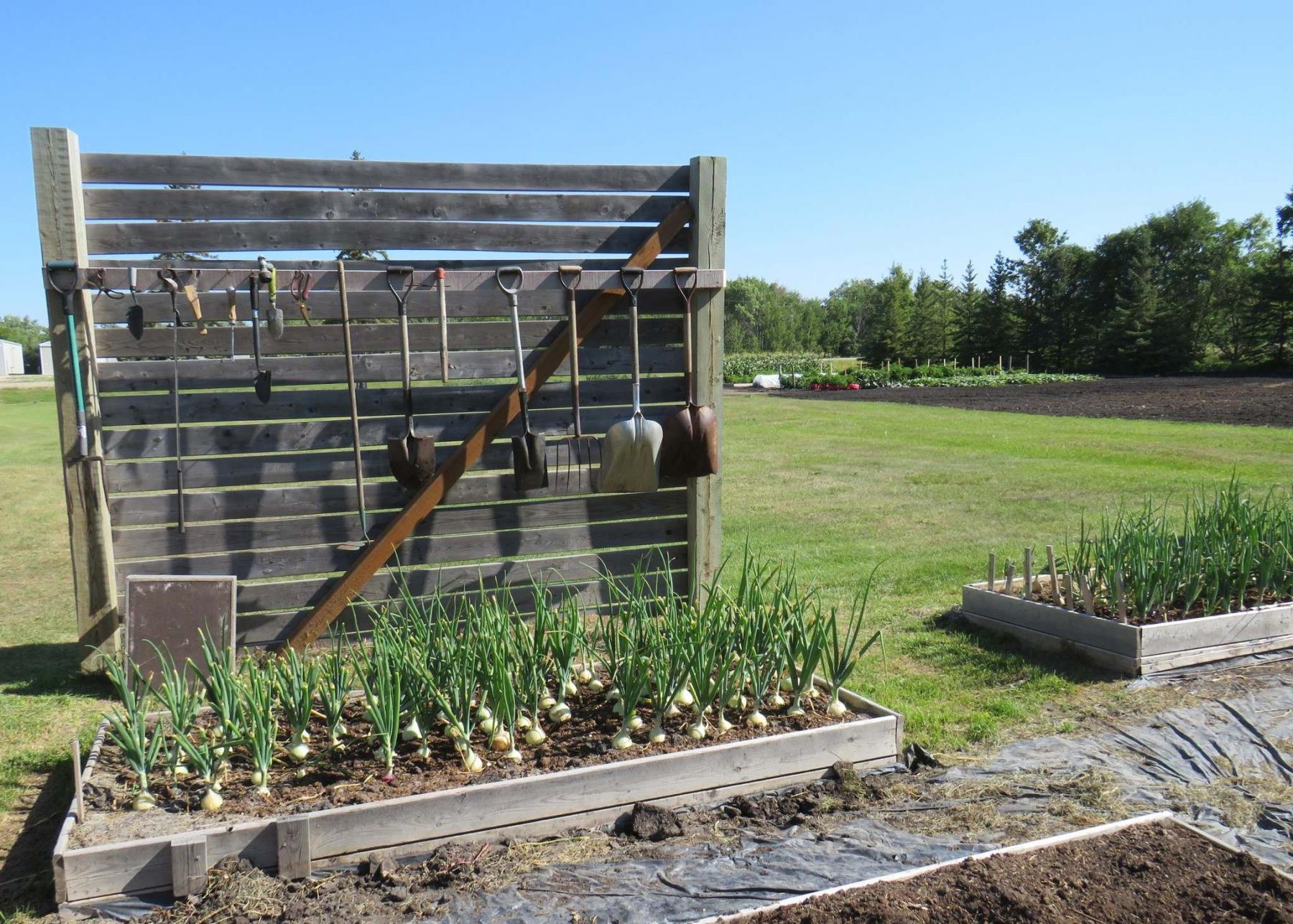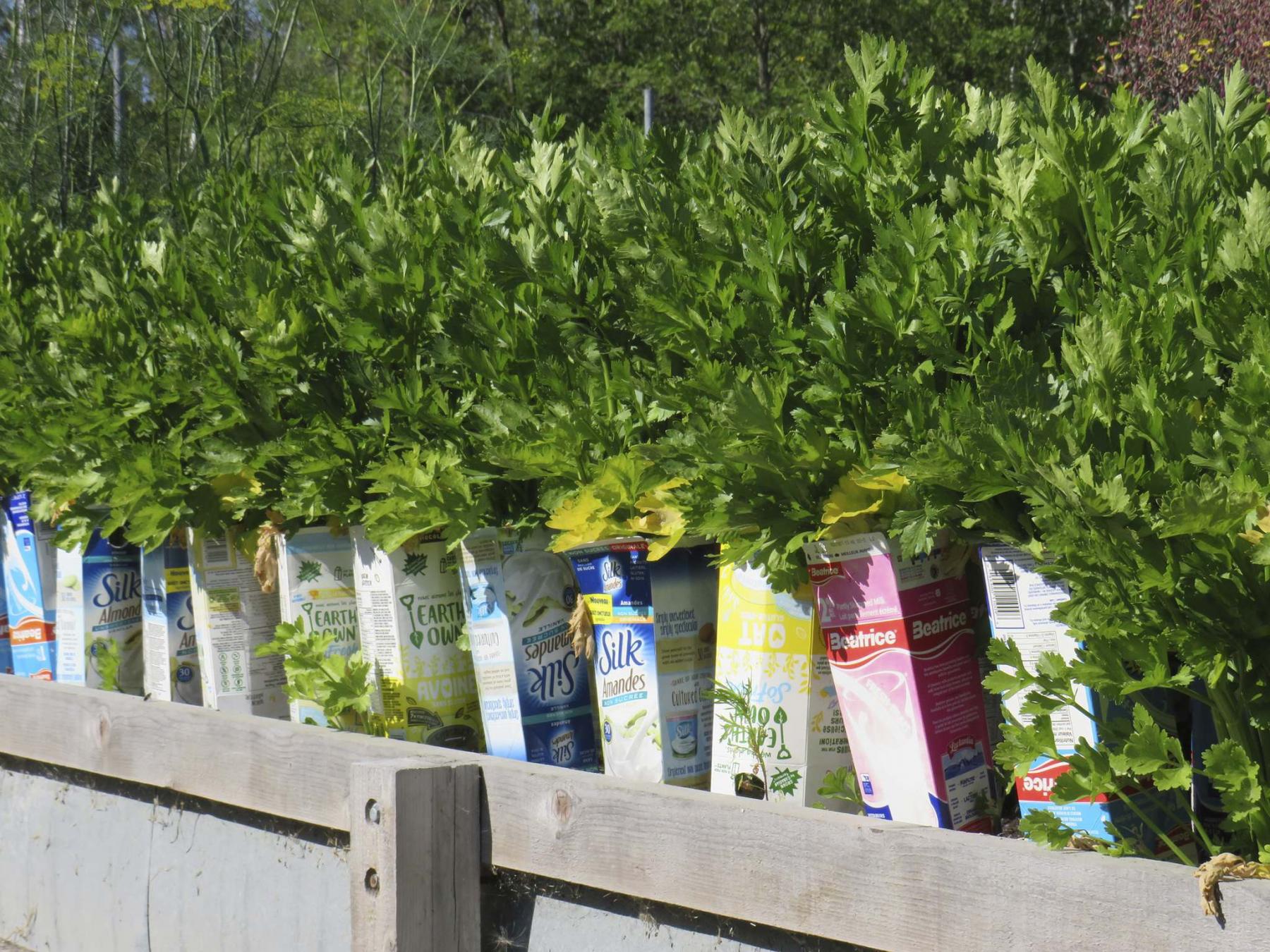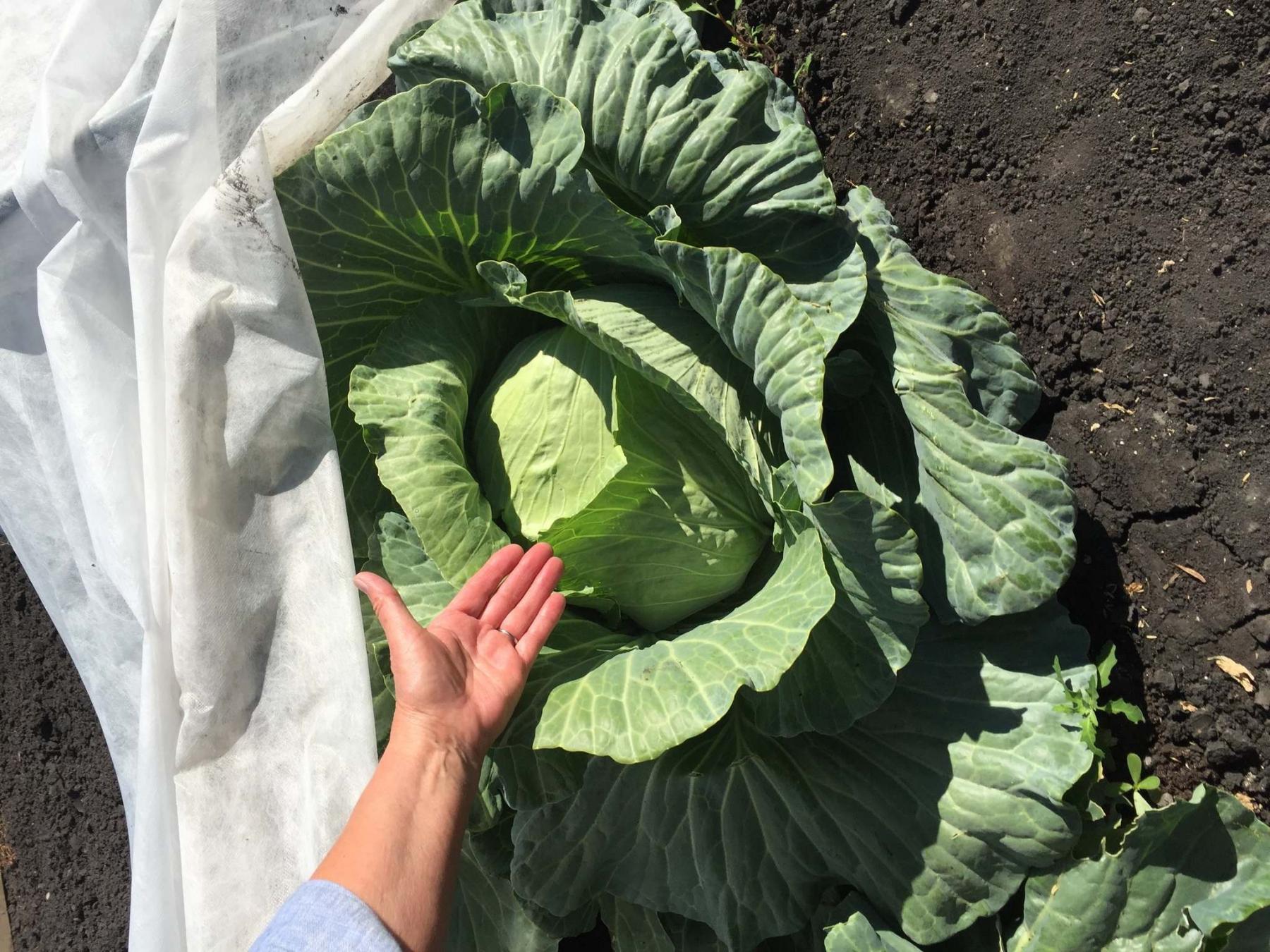 When a group of gardeners get together to talk about growing vegetables, it leads to some interesting dynamics. Curious gardeners ask many questions because they know that to be a successful food gardener, learning from one another is key. Networking naturally leads to collaboration. All of this was in play on a recent visit to Norm Sylvestre's eight-acre farm in St. Adolphe on a hot and sunny morning earlier this month.
The members of the group — the Manitoba Master Gardener Association's Branching Out study group — who visited that day included myself and Debbie Innes, Karen Steinfeld, Meera Sinha, Karen Fontaine, Esther Chen, Kathie Partridge, Barb Rach, and Dianne deKock Kingdon.
Sylvestre, a master-gardener-in-training, is a window and door installer by trade. He grew up on a farm in Saskatchewan where his mother grew all her own vegetables but says that this is only his third year of growing vegetables. "I'm still at the learning and growing stage so I'm experimenting," says Sylvestre. And how.
A fearless experimenter, Sylvestre extensively researches effective cultural practices and innovative gardening techniques. He starts his edibles indoors from seed and recently built a three-tiered grow light box that is nearly six feet tall and four feet wide. In his basement he maintains vermicompost bins with red wiggler worms. Outside he has three heated cold frames he built last spring.
Many of Sylvestre's crops are grown in raised beds that were built by his brother Barrie from recycled telephone poles and sheet metal offsets.
Members of the study group were keen to learn about his methods for growing tomatoes and peppers. "I would say these are the most difficult to grow," says Fontaine.
Sylvestre purchased 52 Kozy Coats and used 31 of them for his Roma tomato plants and the rest for his peppers. Kozy Coats are reusable water-filled teepees that store heat during the day and protect plants from damage caused by cold nighttime temperatures all the way to minus -12 C. The tomatoes protected with Kozy Coats are ripening ahead of the ones without. The protected plants stand more than 2.5 metres tall and have triple the amount of production compared to the rest of his tomato crop. Sylvestre uses Roma tomatoes for making sauce and salsa.
At planting time, he adds compost to each planting hole plus a handful of bloodmeal and bonemeal. He installs his plants at an angle because his raised beds are not deep. The plants develop adventitious roots along the buried stem and make for a strong base, he says. "The tomato plants have access to more nutrients over a greater surface area." Sylvestre believes in aggressively pruning his tomatoes so that no foliage or fruit comes in contact with the ground. Initially, he prunes every three days leaving a single stem and always removes the early flowers. "It's all about having a strong root system in the early stages," says Sylvestre.
He grows 10 different kinds of peppers including 15 jalapeno plants. Peppers are heat-loving so Sylvestre has left the Kozy Coats in place and just rolled them down a bit. He plans to save the seed and is experimenting with organza bags which he has placed onto a flower cluster on each plant to protect his peppers from cross-pollination. This ensures that the seed he saves will be pure. As peppers produce inside the bags, Sylvestre removes the bags and marks the peppers with yellow tape. Recently he harvested 11 kg of jalapenos and made Cowboy Candy, a sweet and spicy recipe.
Sylvestre has a tall raised bed with a lid which he uses for growing lettuce or spinach in spring when frost is still a risk. Currently it is planted with an abundance of basil, sage, and oregano.
Sylvestre's celery crop is a sight to behold. He is using milk cartons with their tops and bottoms removed to cover 65 of his 90 celery plants. This blanches the stalks so they are whiter and have a sweeter taste. His mother used old cedar shingles to cover the stalks.
Sylvestre is also experimenting with his onion crop. "Some say that if you cut down the leaves on onions, more of the plant's energy will go into the bulb," he says. "Other reputable sources say you should never do that." Sylvestre isn't sure who to believe so plans to experiment for the next couple of years by cutting down some of the leaves and leave the rest standing.
Cabbage moths were a huge problem for Sylvestre last year so this year he is protecting his cabbage crop with an Agribon row cover. He is growing Brunswick cabbage which is a late-season German heirloom variety and plans to make sauerkraut.
Using a drill press and a piece of plywood, Sylvestre built a grid pattern with 16 cm dowels spaced every 15 cm apart. He uses it to mark the planting holes for garlic bulbs so that every bulb is evenly spaced.
Sylvestre volunteers at the St. Vital Agricultural Society's Sesquicentennial Community Garden located on Bishop Grandin Greenway. He designed the compost bin system and mentors junior gardeners. Recently he suggested edging the garden site with geotextile to prevent invasive weeds from encroaching the garden plots at the site and worked together with other volunteers to complete the job. "His work is to perfection," says Fontaine, key organizer and society director.
Innes, who is also a director, invited Sylvestre to sell his vegetables at St. Vital Agricultural Society's annual fair which was to be held this August, however, the fair was cancelled. Now the word is out that Sylvestre has a beautiful surplus of vegetables and he is fielding a steady stream of customers daily that include local restaurants.
What's next for Sylvestre? Soon he will start lettuce and winter crops for transplanting into his cold frames and the tall raised bed that has a lid. Sylvestre says he is leaning towards becoming a market gardener. He is building an insulated south-facing greenhouse he hopes to complete this fall. Like everything he does, the greenhouse will be a model of innovation and creativity. This winter he plans to build a germination chamber so that he can grow a wider range of seeds which require different temperatures and humidity levels. He has purchased soil block makers for seed starting so that he can eliminate the use of plastic cell packs or pots. Sylvestre is also planning to switch from raised beds to hügelkultur beds exclusively.
Sylvestre is not afraid to fail and instead sees failure as a valuable opportunity for learning.
What did the members of the study group take away from their visit to Sylvestre's farm? "I now know what the ultimate vegetable garden looks like," says Innes who plans to use what she learned about growing brassica crops to increase her own success. Meera Sinha was particularly impressed with Sylvestre's meticulous organization. Dianne DeKock Kingdon plans to try Kozy Coats with her peppers next spring. Everyone was fascinated with Sylvestre's use of milk cartons to cover his celery stalks. There is no arguing with his results.
colleenizacharias@gmail.com