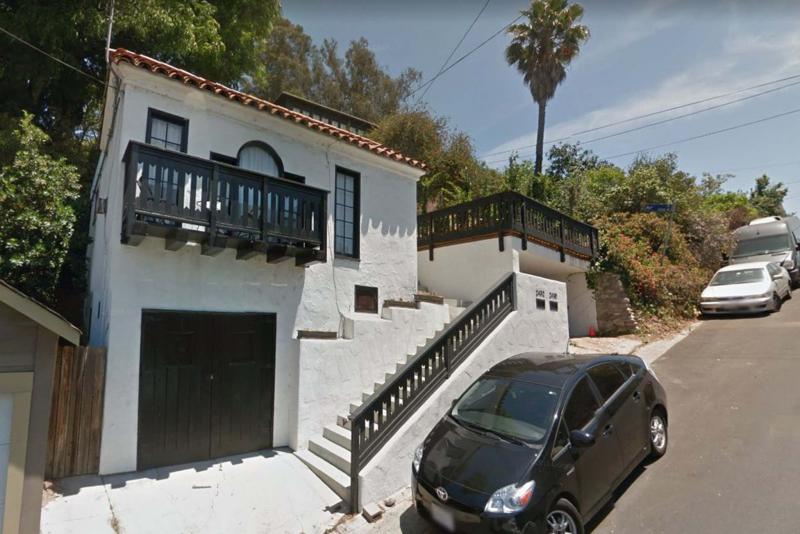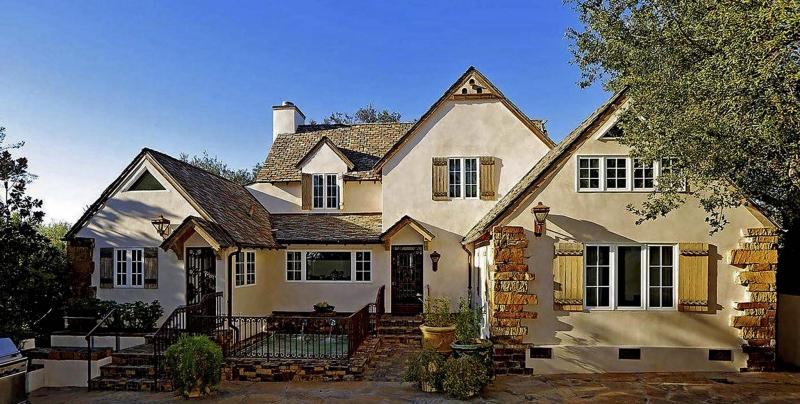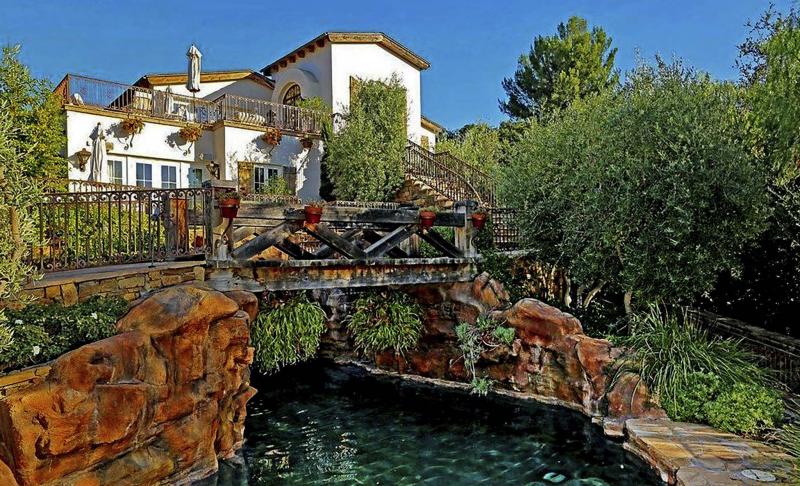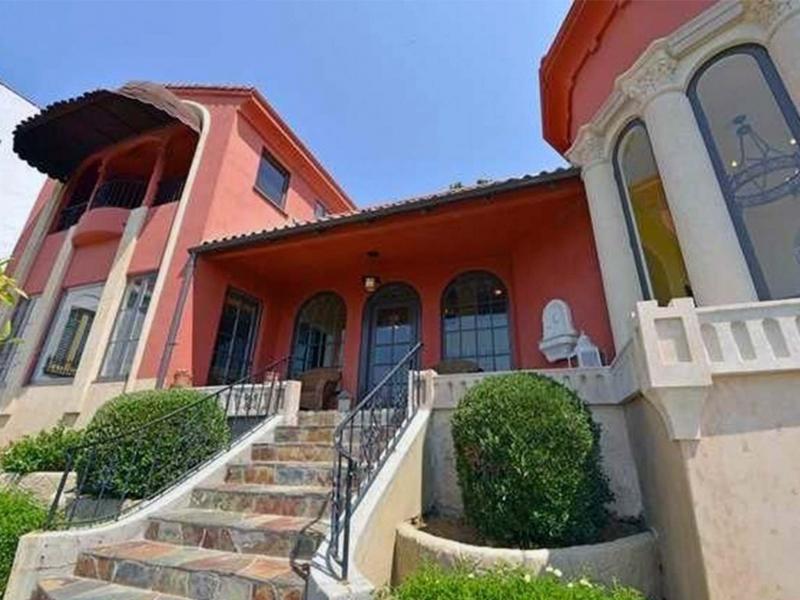 LOS ANGELES — Actress-director-producer Eva Longoria has put her hilltop compound in Hollywood Hills West on the market for US$14 million. Earlier this month, she bought another home in the Beverly Crest area for US$13.5 million.
The house she's selling has an A-list pedigree, having been previously owned by box-office star Tom Cruise. Set on more than 2.5 acres, the European-style estate includes a three-bedroom main house, two small studios and a guest house. Stone paths and walkways connect the various structures.
Within the main house are an Italian-farmhouse-style kitchen and a living room with a fireplace. The detached guest house has its own kitchen, as well as four bedrooms and four bathrooms. There is space for wine tasting and storage.
Walls of picture windows bring city and garden views inside.
A lagoon-style swimming pool and spa, fountain features, gardens and a trellis-topped patio make up the gated grounds.
After Cruise sold the property in 2015 for US$11.4 million, Longoria revealed in an interview that she was the buyer.
The 42-year-old, known for her role on the series Desperate Housewives, this year appeared on the show Empire and the miniseries Decline and Fall. Her producing credits include Mother Up!, Telenovela and Devious Maids.
Out of Silver Lake — times two
Actor-director-screenwriter James Franco has sold a duplex in the Silver Lake neighbourhood of Los Angeles for US$1.35 million. That's US$401,000 above his asking price, and nearly double what he paid for the property five years ago — US$775,000.
The Spanish-style structure, built in 1923, has a total of two bedrooms and two bathrooms in 1,496 square feet of living space. There are raised ceilings, exposed beams, arched windows and a fireplace in one of the bedrooms. A top-floor "crow's nest" allows city light and landmark views through a wall of picture windows.
Outside, the hillside property has gardens and a path leading to a small patio/lookout.
Another patio sits above the carport.
Franco, 39, is known for his roles in Pineapple Express, 127 Hours and the Spider-Man films.
This year, the busy actor starred in the HBO series The Deuce.
New Girl moves into Windsor Square
Playwright-screenwriter Liz Meriwether has bought a Windsor Square home with a Hollywood pedigree for US$4.125 million.
The Mediterranean Revival-style house, which dates to 1922, was previously owned for more than two decades by Monk star Tony Shalhoub and his wife, actress Brooke Adams. Shalhoub and Adams sold the property a year ago for US$3.6 million, the Los Angeles Times previously reported.
Set on more than a third of an acre, the roughly 4,400-square-foot house features such classic details as hardwood floors, wainscoting and wood panelling. The centre-island kitchen and bathrooms were recently updated.
Living spaces include a formal living room with a fireplace, a dining room and an office/den. Including the guest studio, which sits above the garage, there are five bedrooms and 3.5 bathrooms.
Multiple patios, an outdoor kitchen, a salt water swimming pool and a meditation area fill the grounds.
Meriwether, 36, is known for creating the long-running sitcom New Girl. Her other credits include the romantic comedy No Strings Attached. This year, she received pilot-production commitments from Fox for new single-camera comedy projects.
Leaving his bass of operations
Doug Ardito, the former bassist for the alternative-rock band Puddle of Mudd, has listed his Hollywood Hills home for sale at US$1.199 million.
The well-maintained post-and-beam, built in 1951, sits behind fences and an ornamental wood door that opens to an enclosed courtyard that has a salt-water swimming pool rimmed with river rock.
Features of the 1,269-square-foot house include honeycomb-pattern tile floors, rough-hewn ceilings and beams, and a rock wall fireplace in the living room. The skylight-illuminated kitchen has a breakfast bar lined in reclaimed wood.
Skylights and rustic flourishes continue in each of the two bedrooms and two bathrooms. The master suite includes a fireplace and a large walk-in closet.
Mature trees provide cover for lawns, patios and decking in the backyard.
Views take in the city lights, treetops and canyon.
Ardito, 46, was an intern at Interscope Records when he joined Puddle of Mudd in 1999. The band released five studio records, including Come Clean and Life on Display. Among its most popular singles is Blurry, which Ardito co-wrote.
He reportedly left the band in 2010.
Sale of bungalows is in the cards
Actress Molly Parker of House of Cards is looking to sell her home on an Echo Park hillside.
The Emmy-nominated actress has listed the bungalow for US$899,000. That's quite an uptick from when she bought the home in 2004 for US$577,000, property records show.
Set up from the street, a long walkway leads through drought-tolerant gardens to reach the front of the house.
Inside, white walls and dark hardwood floors highlight the bright living spaces.
Details such as the wood-burning stove in the living room and white-painted ceilings in the kitchen make the house feel right at home in the hip neighbourhood. Two bedrooms and a bathroom lie within the 1,300 square feet of interior space.
French doors open to a covered deck with treetop views. The backyard features landscaping, lawns and a small artist studio.
Parker, 45, has been acting for more than 20 years, appearing in HBO's Deadwood and a slew of independent films. She earned an Emmy nomination for her role as House majority whip Jacqueline Sharp on Netflix's House of Cards.
— Los Angeles Times