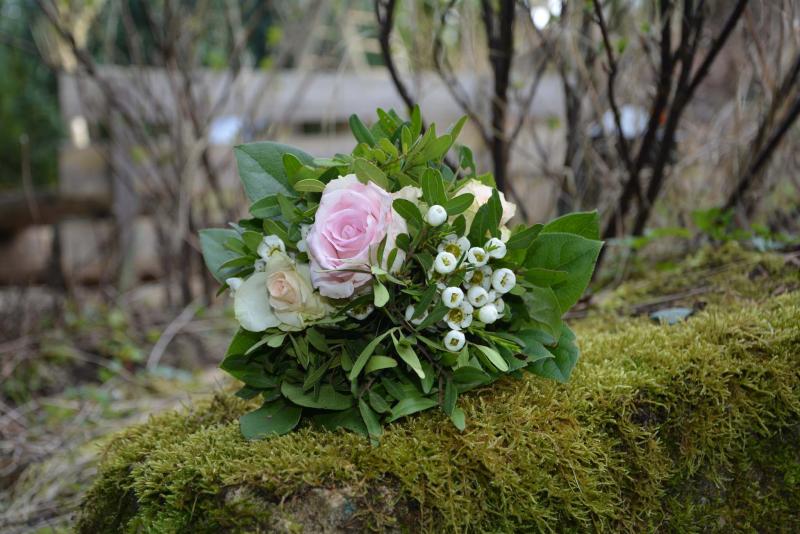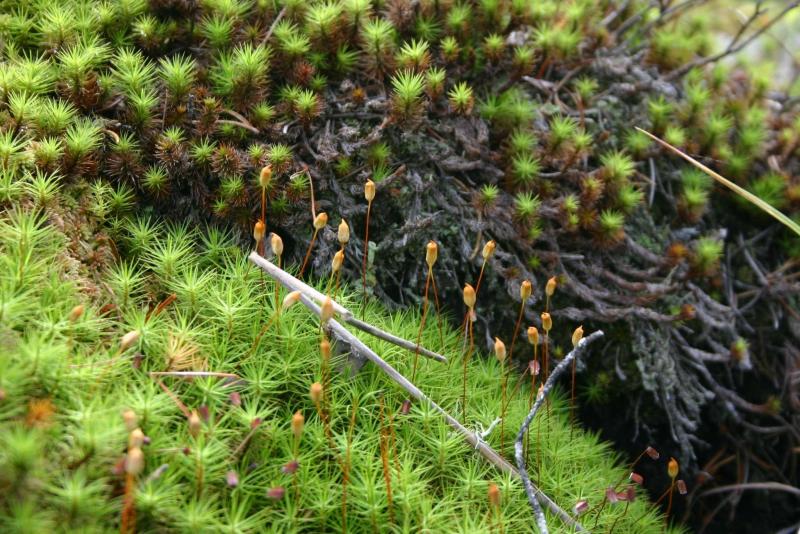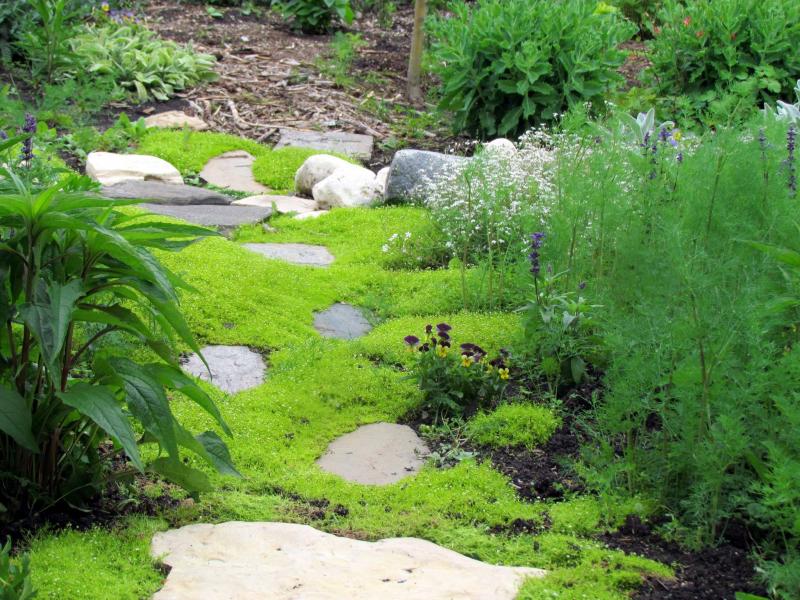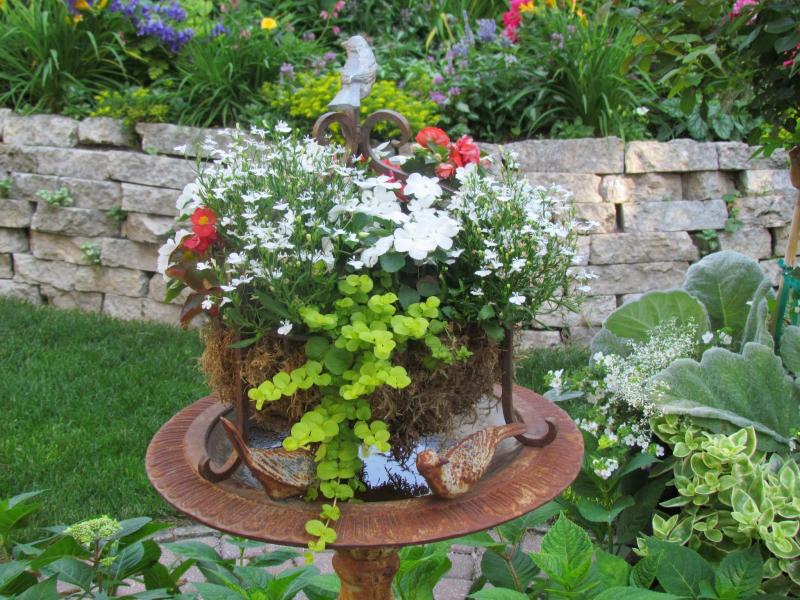 There's a scene in the Nora Ephron 1998 romantic comedy You've Got Mail in which the character George Pappas, played by Steve Zahn, is preparing for a special date. As he exits the bookstore where he works, he proclaims, "First I gotta go get some eucalyptus candles 'cause it makes my apartment smell mossy."
It's a fact that a mossy scent is appealing. Products such as men's cologne with earthy hints of moss, for example, or George's eucalyptus candles, seek only to emulate the mossy scent or texture of the real thing. Whether a manufactured scent could contribute to a successful date is debatable but, indeed, moss evokes desire. Everyone from gardeners, florists and botanists to hikers and commercial enterprises wants a piece of it. If imitation is the sincerest form of flattery, then flattery has resulted in the commercial availability of numerous moss-imposters.
Irish moss and Scotch (or Scottish) moss, two popular perennial groundcovers, are not true mosses. Reindeer moss, available in a range of vivid colours, is not a true moss, either. Instead, it is a lichen. Spanish moss, generally light grey in colour, is in the genus Tillandsia. Rather than a true moss, it is a flowering epiphyte that grows on trees. Club moss (Selaginella kraussiana), so beautiful in terrariums and containers with its finely textured evergreen fronds, is not a true moss either, but rather a lycophyte.
Diana Bizecki Robson is the curator of botany at the Manitoba Museum. She explains that true mosses are bryophytes. The moss-like plants Irish moss and Scotch moss are pearlworts of the genus Sagina. An excellent substitute for real moss, Irish moss and Scotch moss also thrive best in a moist environment. That's where the similarity ends. Vascular plants, Irish moss and Scotch moss produce masses of tiny white flowers in a sunny to part shade exposure. They reproduce by seed. True mosses, on the other hand, Robson says, are non-vascular plants so do not produce flowers or seed. They reproduce by spores.
On her many field trips throughout the province, Robson, who writes a botany blog (manitobamuseum.ca), has collected numerous specimens of moss for the Museum's moss exhibit. In Manitoba, moss species are found throughout the Boreal forest. There are some interesting mosses that occur in parts of the Prairie, too, says Robson. Once, on a visit to Spruce Woods Provincial Park, she stumbled upon a shady grove near a spring where mosses could be found growing abundantly in the cool, damp area, in striking contrast to the surrounding hot, dry sand dunes.
A very nice, mossy habitat not too far from Winnipeg, Robson says, is along Cedar Bog Trail, a self-guided trail at Bird's Hill Provincial Park.
Primal plants that have carpeted the damp, moist forest floor for 400 million years, moss species (of which there are more than 10,000) can be found growing in a number of diverse environments, some seemingly much less hospitable than others.
"Hedwig's Fringeleaf moss (Hedwigia ciliata)," Robson says, "is a common moss that can be found growing on rocks all over Canada and the U.S." Capable of absorbing water quickly, this species of moss tolerates being dried out when it ceases biological activity during hot, dry periods. One of the best places to see this rock moss, Robson says, is in Whiteshell Provincial Park.
Schreber's Big Red Stem Moss (Pleurozium schreberi) is another common moss. It can be found in drier coniferous and deciduous forests. Robson says that this species was often used to chink the spaces between logs that were used to build homes.
Peat bogs are home to peat mosses and provide the necessary wet and acidic conditions in order for species such as Small Red Peat Moss (Sphagnum capillifolium) to survive and thrive. Most gardeners are well-acquainted with the role that peat moss plays in container gardening, as peat mosses are harvested for horticultural use as a soil conditioner or potting medium. A good place to see peat mosses in abundance, Robson says, is the Brokenhead Wetland Interpretive trail.
In addition to wetland and aquatic mosses, there are also weedy mosses (purple horn-toothed moss, also known as fire moss) that can be found growing in the cracks of a sidewalk or between bricks.
Soil moss, or Common Hair Cap Moss (Polytrichum commune) grows in moist coniferous forests on the soil. Its common name, Robson says, originates from the practice by early Europeans who made a tea of this particular moss in the belief that it was a hair strengthener.
Dung mosses could succeed in dispelling our romantic notion of moss; however, the species in this moss family have developed integral associations with insects and play an important role in their own unique ecosystems. There are also wood bark mosses that grow on the north sides of trees, seep swamp mosses and mosses that grow in drainage ditches.
Mosses require a damp habitat to sexually reproduce, Robson says. Often sexual reproduction is facilitated by the droplets of water that collect at the tips of moss stems, providing the ideal conditions for sperm release and transfer to the female plant. After fertilization, a tiny stalk comes up out of the top of the female plant. This is called the diploid stage. A capsule is formed containing sporophytes, each with two sets of chromosomes. Once the capsule dries out, spores are carried away by the wind. After a rainfall, the spores germinate.
Opening a bag of preserved sheet moss that has been colour-enhanced doesn't lend nearly the same earthy experience as walking through a damp forest. Nevertheless, in the hands of Sharlene Nielsen, designer and owner of Front Door Stories, it lends a natural touch to container designs, floral arrangements and living wreaths.
In container arrangements, moss doubles as a decorative element as well as a soil dressing or mulch that helps to conserve moisture. Nielsen also uses sheet moss to edge the lip of insert pots in larger containers as a finishing touch.
Does the moss stay green? If it is exposed to sunlight, it eventually turns brown. However, Nielsen says, if the moss is kept moist, it will stay supple. Even when it turns brown, she says, it adds texture and feels very organic.
Outdoors, wire-frame baskets lined with layers of sheet moss need to be watered frequently. Misting the sides of the basket will keep the moss looking its best.
When using Irish or Scotch moss as a ground cover or footpath, experiment with a small area, ensuring even moisture. In spring, replant or fill in any bare patches with fresh divisions.
To really enjoy the beauty and fragrance of fresh moss, Robson says it is worthwhile to go hiking on a damp day in the forest. Bring along your rubber boots. Be advised that plant harvesting without a permit is not allowed in provincial parks.
colleenizacharias@gmail.com
To celebrate Canada's 150th birthday, the Canadian Garden Council in collaboration with the Canadian Nursery Landscape Association have awarded a Canada 150 Garden Experience designation to the Herb Society of Manitoba's Herbfest which takes place Sunday at Assiniboine Park, Noon to 5 p.m. Plant sale and guided tours. Visit herbsocietymb.com for more details.